Checking In On Aurora Cannabis' Operation
On last week's episode, Aurora Cannabis (TSX: ACB) (NYSE: ACB) was undergoing a shift; changing shape and direction as it let 500 staff go, including CEO Terry Booth. It's new orientation was more transparent, not as solid, and much less permanent. This past Thursday, February 13th, Aurora delivered a (fiscal) Q2 earnings report for which they had primed the market to have low expectations, and it delivered. The income statement looked thin, the balance sheet took a hit, and the cashflow statement didn't leave the impression it was going to be any help any time soon.
Longtime readers are familiar with The Deep Dive's treatment of Aurora as an elite capital markets operator built around a cannabis infrastructure whose main product is optimism. There was considerably less optimism available in Aurora's natural environment this quarter than there has been, and ACB's operational metrics didn't give them much with which to manufacture any.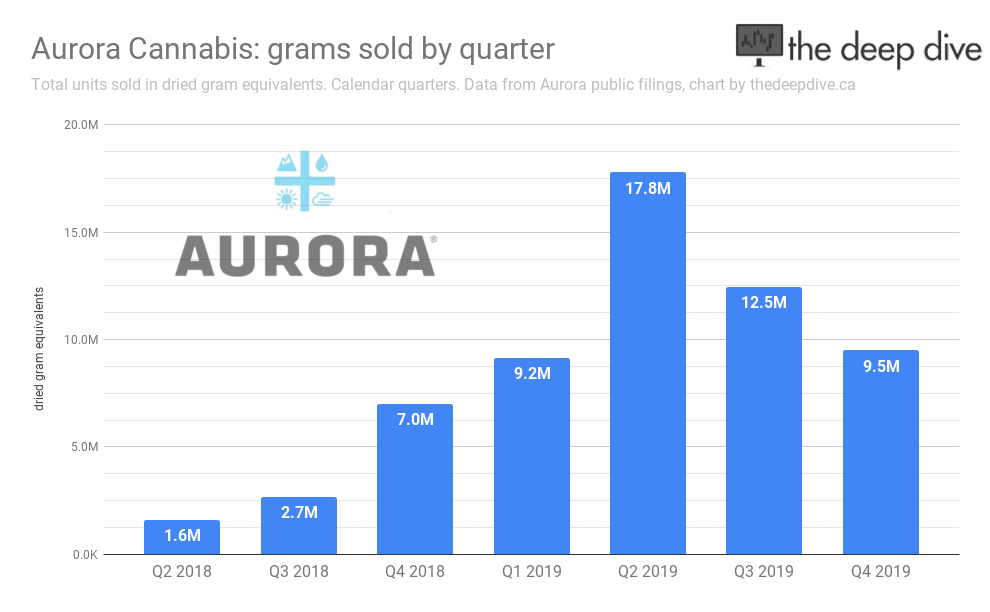 The legacy of Aurora's "funded capacity" claims had the company stating emphatically that it had reached 150,000 kg/yr in available output, and it feels more and more like they might one day have to explain to a judge that they never made any promises about being able to sell it. To hear Aurora tell it, the 24% drop in unit sales was a confluence of:
a) the second consecutive drop in bulk cannabis sales. They don't break the units out by weight, but revenue from bulk cannabis fell from $10.3 million to $2.4 million.
b) a December interruption in international sales, caused by not having a permit for irradiated bud. ACB says that they are working out the issue, and will soon be back in the overseas market for high test. We think it's noteable that the company didn't have any un-irradiated bud to swap in while they sorted out the paperwork.
but mostly:
c) too few retail outlets, nationwide, for them to move any great volume of ganja.
This is a concept that can be further examined when Aurora's retail partner Alcanna (TSX: CLIQ) files their report for the December quarter. Alcanna doesn't publish their sales by weight or units, but saw a bump in cannabis sales revenue from the June quarter, when they operated 9 stores, through the September quarter when they operated 10 stores, of $4.2 million. Alcanna operated 11 stores in the December quarter, and is itching to open up to 30 more in Ontario as soon as the government lets them, and it's a good thing, because Aurora has to move all this flower somehow.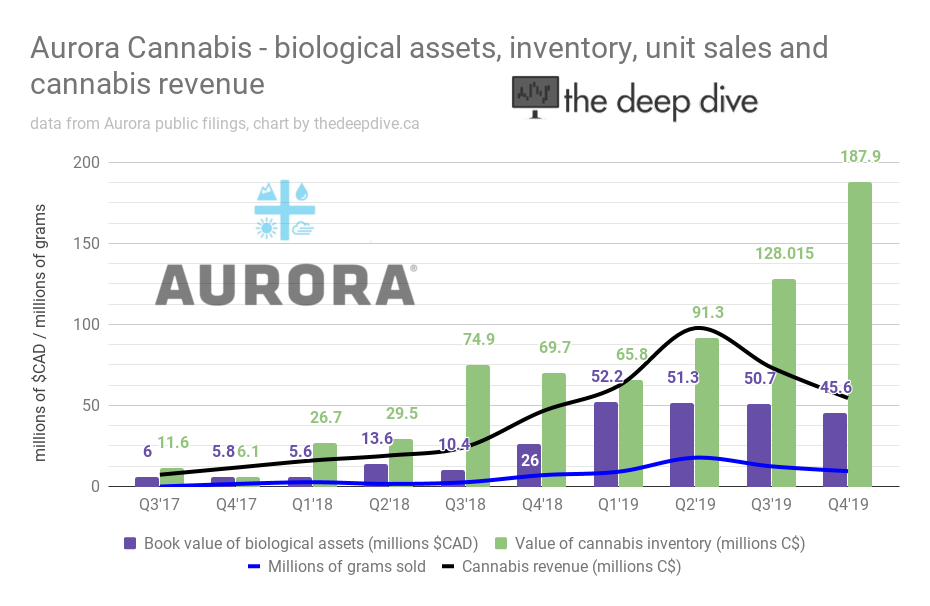 The company printed $54 million worth of revenue from cannabis for the period, and that figure was given net of $4.5 million in projected returns, and $6.5 million in actual returns, implying that up to 15% of the cannabis that Aurora shipped in the period wasn't saleable product. This column has been vocal about its suspicions regarding the overall quality of ACB's flower product, so we won't belabour it.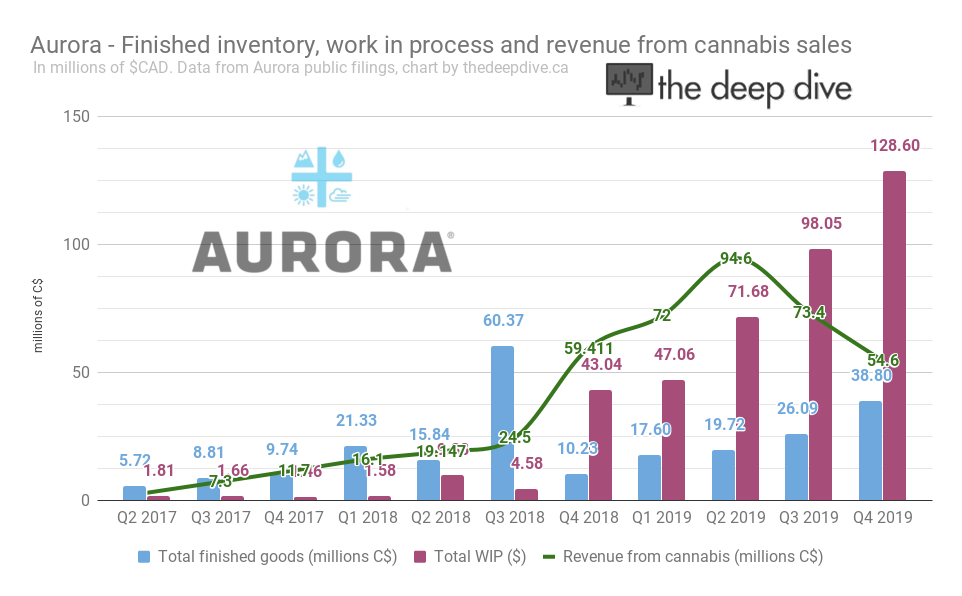 Inventories grew through sales declines for the second straight quarter, and a jump in work-in-process inventory by 1/3 is particularly notable, because the income-side outlook that Aurora sold to shareholders this quarter centred on a plan to turn this ship around on the edibles and extracts markets.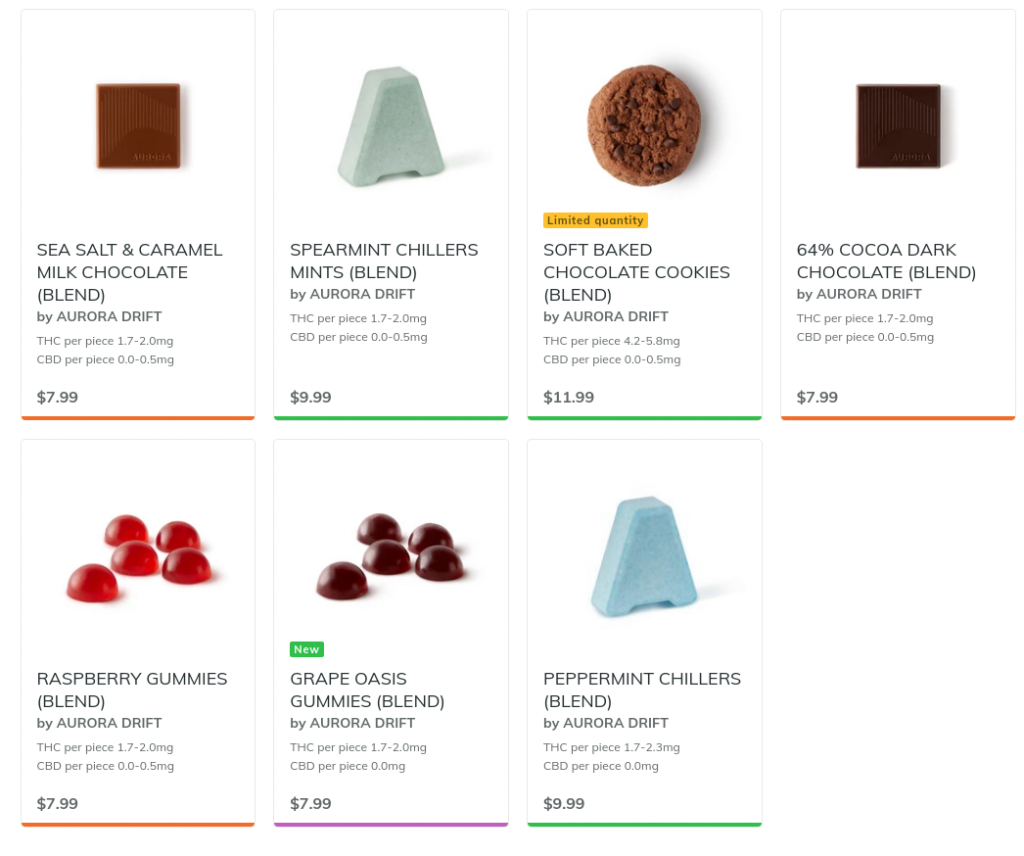 The company shipped vapes and edibles to distributors in all 10 provinces December 23 and, if those products move at an appreciable pace, it will give Aurora a home for all of the inventory that it isn't otherwise selling as dried flower. If they can successfully move THC in edible products for $0.80-$2/mg retail, at any volume, then the cannabis business should get easy for them quick (we have our doubts).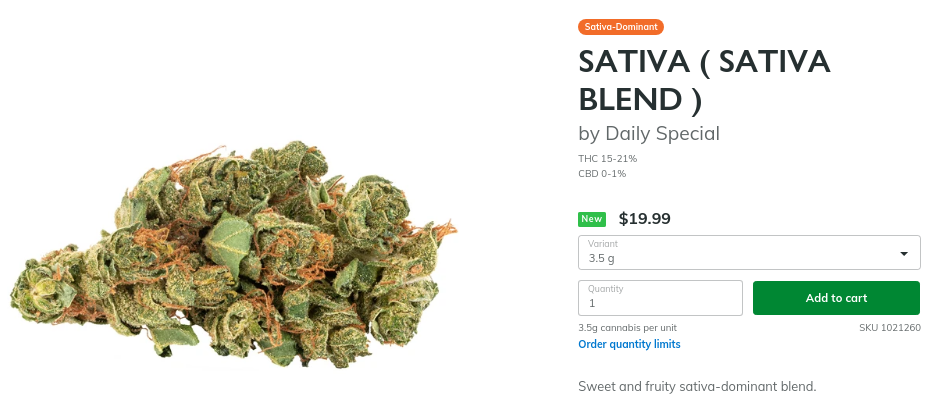 We're resisting the temptation to read too much into ACB's launch of value brand "Daily Special" earlier this month. The $19.99 eighths represent a clear run at the space occupied by Tilray's "The Batch," an annoyingly-named "half quarter" of which goes for $22.99.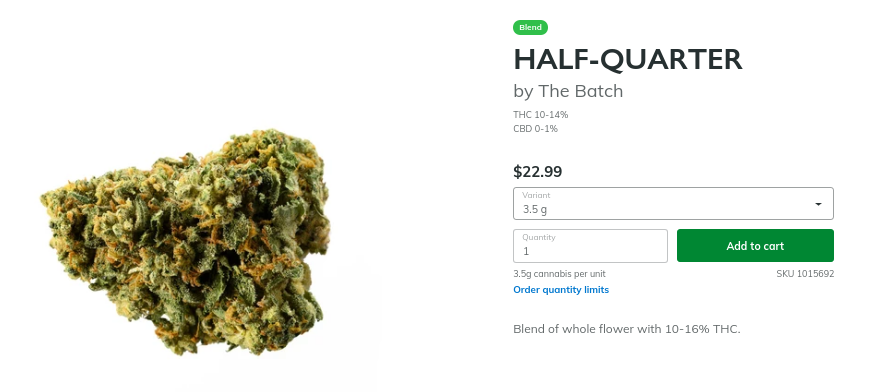 The only other eighth we could find under $20 in BC were the $19.97 Shishkaberry and Riverview Ride offerings of Vertical Cannabis, a brand owned by Chatham-based AgMedica, who is currently under creditor protection.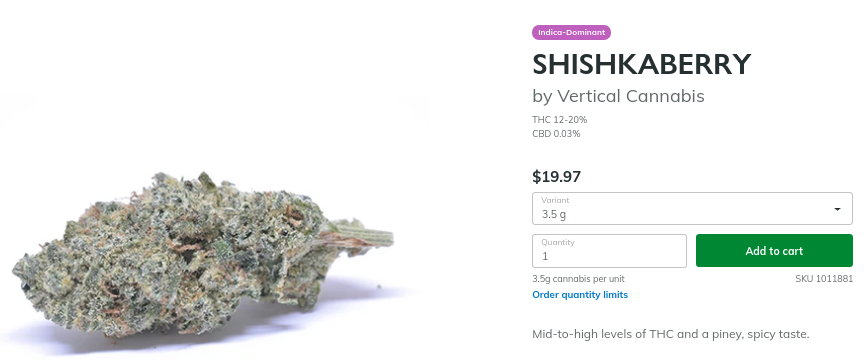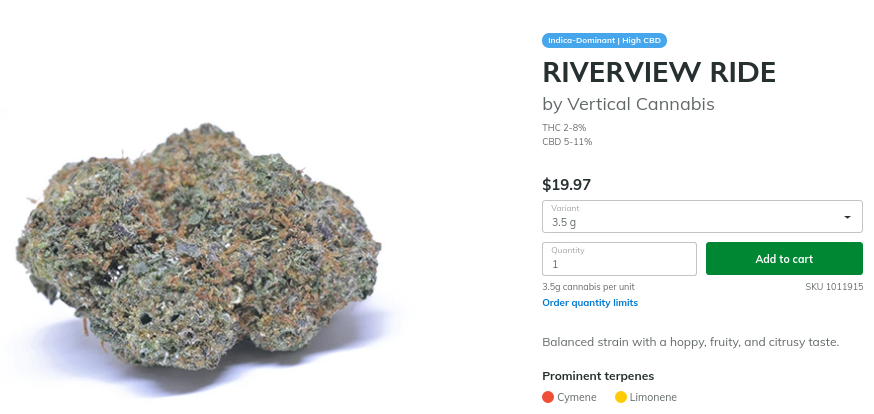 ---
Information for this briefing was found via Sedar and Aurora Cannabis. The author has no securities or affiliations related to this organization. Not a recommendation to buy or sell. Always do additional research and consult a professional before purchasing a security. The author holds no licenses.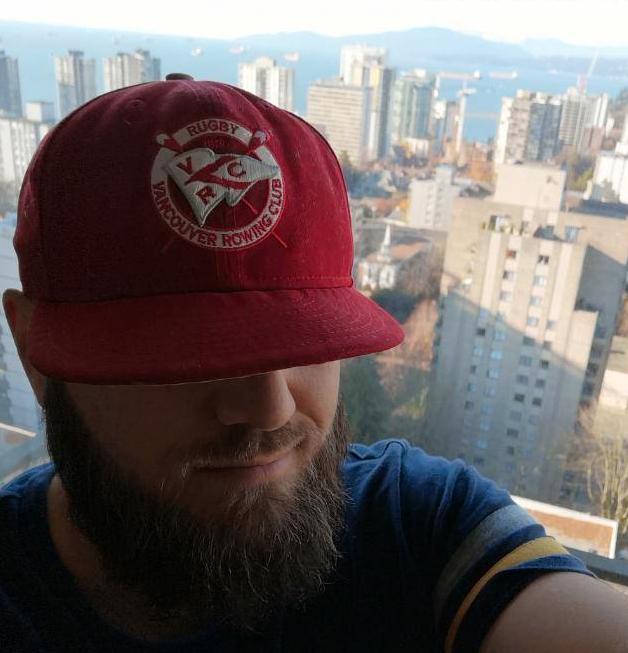 Braden Maccke is a freelance writer from Vancouver, B.C.
You can read all of his Deep Dive articles here.
He can be reached at braden@fundamentalhype.com.