Curaleaf Still Recorded Annual Loss After Hitting Billion-Mark In Revenue
Curaleaf Holdings, Inc. (CSE: CURA) released on Thursday post the closing bell its Q4 and full-year 2021 financial results. The cannabis firm recorded $1.21 billion in revenue for the year, up from 2020's $626.6 million, and met the lower end of guidance of $1.2 – $1.3 billion.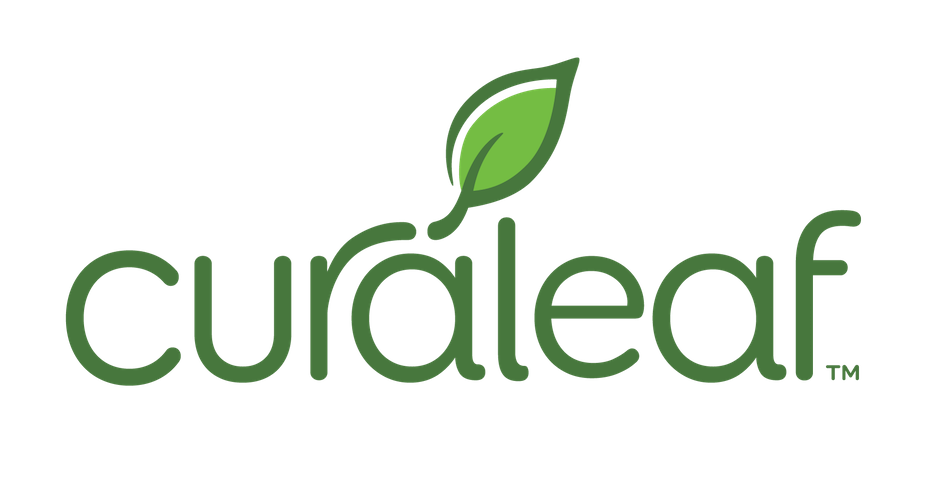 The gross margin for the year came in at 56.8%, down from 62.3% last year. The firm also recorded an operating income of $175.6 million compared to $72.4 million last year.
However, the company posted an annual net loss of $101.7 million after incurring expenses on interest, income tax, and impairment of intangible assets. This is lower than the net loss of $57.2 million in 2020. The annual net loss translates to $0.15 loss per share, also down from last year's $0.10 loss per share.
Recalibrating these financial expenses back, adjusted EBITDA for the year came in at $298.0 million, up from last year's $144.1 million.
The annual net loss also led the company to burn operating net cash of $34.0 million compared to an inflow of $12.4 million last year. The firm also ended the year with a $299.3 million cash balance, bringing the balance of the current assets to $952.3 million. Meanwhile, current liabilities ended at $315.4 million.
On a quarterly basis, the firm earned $320.0 million in revenue in Q4 2021, up from Q3 2021's $317.1 million and Q4 2020's $230.3 million. Net loss for the quarter came in at $30.1 million compared to the net losses of $56.9 million and $36.9 million in the last quarter and year-ago period, respectively.
The firm has currently been trading at its lowest since June 2020, with the most recent decline being indirectly tied to the ongoing Russia-Ukraine crisis. The company's executive chairman Boris Jordan is caught on the fence as other cannabis firm executives have shown their support to Ukraine.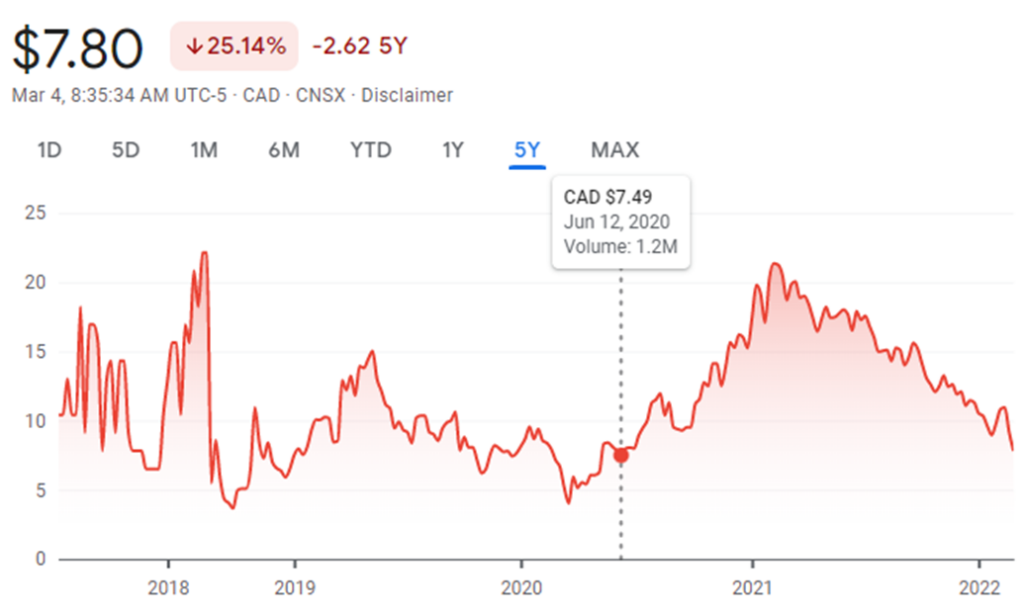 Twitter user @BettingBruiser called out the firm's chairman last week, offering $10,000 to the latter's chosen charity should he tweet a Ukrainian flag.
This stems from Jordan being of Russian descent and has spent a huge part of his career in the country, leading to rumors that the American cannabis firm is supposedly "Russia-owned."
To give it context, Jordan was born in New York to Russian immigrant parents. He earned his bachelor's degree in Russian–American economic relations from New York University.
He then worked in the early 1990s as an instrumental figure in Russia's transition to capitalism, including the privatization of state assets, following the fall of the Soviet Union. He headed Credit Suisse First Boston in Russia and was briefly a former chairman of Russian oil firm Sidanko. He was also the former CEO of Russian media holdings Gazprom Media and Russian TV network NTV.
He's the co-founder of both the Russian investment bank Renaissance Capital and investment firm Sputnik Group, in which he serves executive positions. He personally led Renaissance Capital's insurance arm and still holds its board chairmanship alongside Curaleaf's.
On the same day of @BettingBruiser's call out, Curaleaf released a statement "to provide some clarity by addressing speculation regarding how the Russia-Ukraine crisis may impact the company."
"Our Executive Chairman and largest shareholder, Boris Jordan, is an American citizen, born and raised on Long Island, New York. He is not, and has never been, a citizen of any other country," the company statement read.
The cannabis firm, however, acknowledged that Jordan spent years working in Russia, although downplayed it a bit by putting it along with his businesses in Europe and US. The company also said that while its second-largest shareholder, Andrei Blokh, holds a Russian passport, is "not active in the company." Blokh holds 20.9% equity in Curaleaf.
The company also reiterated that the majority of its shares "are owned by the retail investor community and institutional investors." While Jordan holds 56.9 million subordinate shares, representing 9.3% equity, he also holds 94.0 million multi-voting shares that vote at 15x the weight of the sub shares, and represent a 71% majority voting block.
Jordan also tweeted that he "prays for diplomacy [and] a peaceful resolution", acknowledging both his Russian and Ukrainian heritage. He added that he remains hopeful about the prospect of the proposed talks.
The Russia-Ukraine peace talks are scheduled to resume after the first round yielded to no agreement, with no prospect of a ceasefire and invasion retreat.
In a Forbes article released today, Jordan relayed his side as he tries to dispel rumors of his ties to the Kremlin.
"This is not a first for me—I was exposed to this kind of behavior when I was a child growing up in the United States," said Jordan, who ranked #1,362 in the 2021 Forbes's billionaire list. "It was really tough to be a boy named Boris during the Cold War." He also reiterated that both he and Blokh are American citizens; in his case, he was "born and raised [in the] United States" while Blokh became a "naturalized" citizen.
He also assured that the sanctions imposed by the US on Russia will not entail a risk of sanctions to the company. The sanctions extend to "wealthy Russians" who may have ties to the current invasion attack.
"There's just a PR risk because of our heritage," Jordan added. "And I think that that's a travesty."
But Jordan's neutral stand on the geopolitical crisis in Eastern Europe since the invasion broke out does not sit well with some retail investors. After releasing the statement last week, the company's shares slid down as much as 10%.
"The stock price will always recover," Jordan said in the Forbes interview. "The key thing is the business doing well, and I'm confident this has created a buying opportunity."
As the cannabis firm's release came out, @BettingBruiser acknowledged the revenue feat but questioned the lack of profit.
Curaleaf Holdings last traded at $7.80 on the CSE.
---
Information for this briefing was found via Forbes and the companies mentioned. The author has no securities or affiliations related to this organization. Not a recommendation to buy or sell. Always do additional research and consult a professional before purchasing a security. The author holds no licenses.