Elon Musk Advocates Nuclear Power: "Critical To National Security"
Amid the growing concerns of the budding war in Eastern Europe going nuclear, Tesla (Nasdaq: TSLA) CEO Elon Musk is pushing for ramping up nuclear power energy sources in the continent.
Musk pointed out in a tweet that the Russo-Ukrainian war bared that "Europe should restart dormant nuclear power stations and increase [the] power output of existing ones."
"This is *critical* to national and international security," the Tesla CEO said.
He further said that nuclear would be "vastly better for global warming than burning hydrocarbons for energy".
The move adds to Musk's recent calls to strengthen energy supply amid the conflict in Eastern Europe. The CEO of the electric vehicle maker Tesla already tweeted on Saturday that the United States "[needs] to increase oil & gas output immediately."
"Obviously, this would negatively affect Tesla, but sustainable energy solutions simply cannot react instantaneously to make up for Russian oil & gas exports," Musk added.
Amid safety concerns on nuclear power plants, Musk issued a challenge that he's willing to travel and eat locally grown food on television in the "worst location" for nuclear radiation risk. He cited his visit to Japan after the Fukushima nuclear accident in 2011.
United Nations Special Envoy on Innovative Finance and Sustainable Investments Hiro Mizuno replied to a tweet of Musk's visit to Japan, saying he was "one of few who traveled to Japan and to the affected region." Mizuno also serves as an independent board member of Tesla.
The call is technically not new. In a position paper by the World Nuclear Association, it was outlined that in May 2014, the European Commission attempted to put a policy in place to address its energy security–mainly its highly Russia-dependent energy source mix. It cited its 2013 numbers that said 50% of the EU energy demand is imported with 39% coming from Russia.
Currently, there are 103 nuclear power reactors in 13 of the 27 EU member states. This accounts 25% of the energy generated by the international union. However, over half of this is produced in France alone while non-EU countries like Russia, Ukraine, and Switzerland provide for 15-20% of the electricity in the rest of Europe.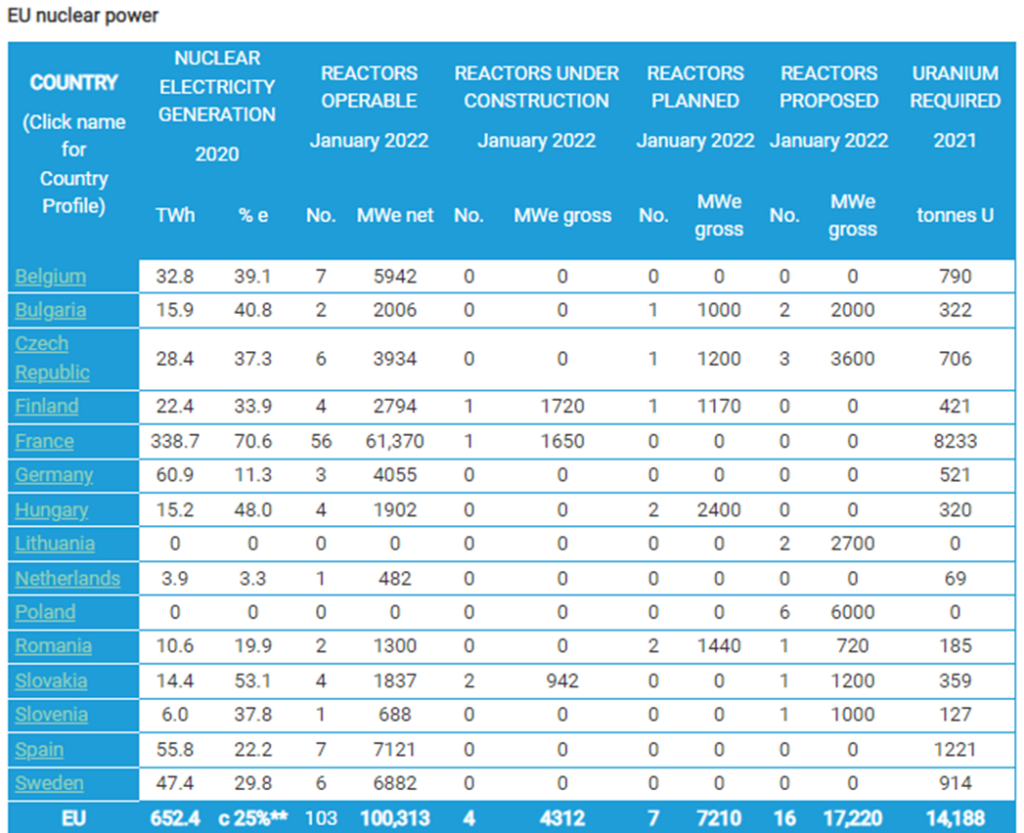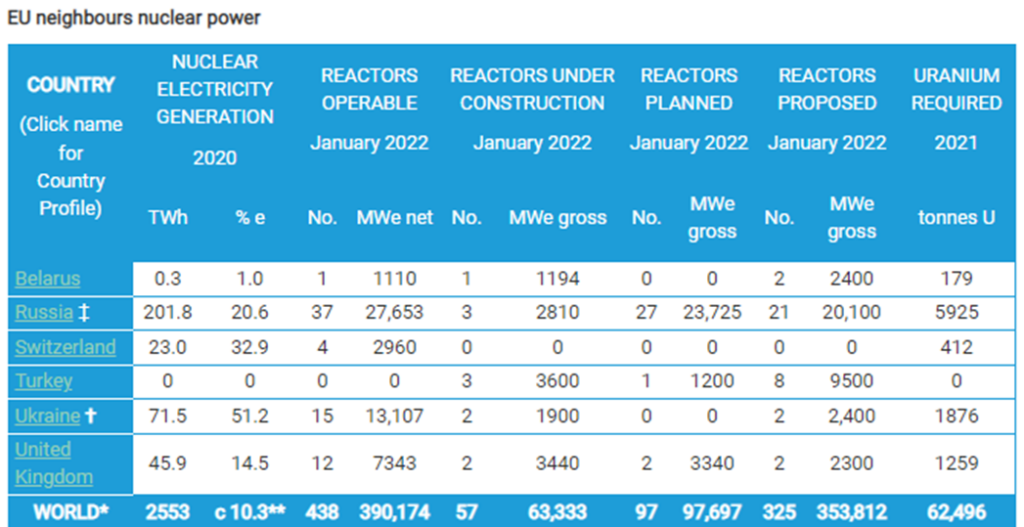 Reactors in the EU under construction are only present in three countries–Finland, France, and Slovakia.
Belgium's energy minister, Tinne Van der Straeten, said today that the country should reconsider extending the life-span of its remaining power plants, taking the conflict in Ukraine as a point of consideration.
"A major breakthrough in energy is needed," said Van der Straeten in a tweet.
The Belgian government originally eyed closing down its last nuclear reactor in 2025. This is a result of a compromise between arguments of following a 2003 law stating a 2025 nuclear exit on one side and extension of the life span for its nuclear reactors so as not to compromise the nation's energy sources.
While "Plan A is ready and executable" according to the energy minister, it should warrant a reassessment "due to war in Ukraine."
"We also need to look objectively at the problems and obstacles to an extension. Extension is about 3% of our energy. There is a need for a major energy breakthrough for 100% of our energy," she tweeted.
Uranium prices, like most commodities, have seen an uptick amidst the war in Eastern Europe.
---
Information for this briefing was found via Reuters, Brussels Times, Twitter and World Nuclear Association. The author has no securities or affiliations related to this organization. Not a recommendation to buy or sell. Always do additional research and consult a professional before purchasing a security. The author holds no licenses.