Elon Musk Reportedly Forced Twitter Users to See More of His Tweets
On Monday, Twitter users discovered that all of Elon Musk's tweets were showing up at the top of their feed, overwhelming their ranked timeline. The move wasn't accidental, as Platformer confirmed that Musk ordered a special system that would give him previously unheard-of promotion of his tweets to the entire user base.
This move followed his Super Bowl tweet about the Philadelphia Eagles, which generated a little more than 9.1 million impressions, whereas President Joe Biden's tweet about the game generated nearly 29 million impressions.
Engineers discovered that Musk's reach might have been reduced because he'd been blocked and muted by many people, and there were also legitimate technical reasons his tweets weren't performing. Musk threatened to fire his remaining engineers if the issue wasn't "fixed."
Musk's deputies reportedly told the rest of the engineering team that if the engagement issue wasn't resolved, they would all lose their jobs. According to Platformer, by Monday afternoon, the problem had been "fixed," and Twitter deployed code to "greenlight" all of Musk's tweets, meaning they would bypass Twitter's filters that showed people the best content possible.
READ: Elon Musk Reportedly Fires Twitter Engineer For Saying His Popularity Is Declining
The algorithm reportedly artificially boosted Musk's tweets by a factor of 1,000, a constant score that ensured his tweets ranked higher than anyone else's in the feed. Internally, this is called a "power user multiplier," although it only applies to Elon Musk, and the code also allows his account to bypass Twitter heuristics that would otherwise prevent a single account from flooding the core ranked feed.
Musk acknowledged his bombardment of the timeline on Tuesday afternoon, posting a version of the popular "forced to drink milk" meme.
Musk's antics highlight a tension familiar to almost anyone who has ever used a social network: why are some posts more popular than others? Engineers for services like TikTok and Instagram can offer partial, high-level answers to these questions. But ranking algorithms make predictions based on hundreds or thousands of signals, making it almost impossible for anyone to say with any degree of accuracy who sees what. Despite the backlash, Musk's handful of tweets on Tuesday generated around 43 million impressions, which are on the high end of his recent average.
---
Information for this story was found via Twitter, Platformer, and the sources mentioned. The author has no securities or affiliations related to this organization. Not a recommendation to buy or sell. Always do additional research and consult a professional before purchasing a security. The author holds no licenses.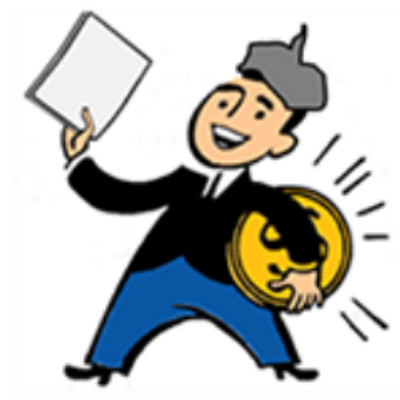 SmallCapSteve started blogging in the Winter of 2009. During that time, he was able to spot many take over candidates and pick a variety of stocks that generated returns in excess of 200%. Today he consults with microcap companies helping them with capital markets strategy and focuses on industries including cannabis, tech, and junior mining.