Energy Giants Look To Move Into Cryptocurrency Space, Pressuring Miners
In late August 2020, international energy giant Equinor ASA (NYSE: EQNR) reportedly decided to partner with Crusoe Energy Systems, a private company, to convert natural gas that is flared into the atmosphere at its oil field in North Dakota into electricity, and to use that electricity to start a Bitcoin mining operation.
Flared gas is a byproduct of extracting oil from shale rock formations. Equinor will presumably build a low-cost gas turbine facility at the site to convert the gas into electricity.
Bitcoin mining is performed by a collection of many computers on the Bitcoin network where powerful computers using Application Specific Integrated Circuit (ASIC) computing chips solve extremely complex math problems. The movement by Equinor and possibly other energy companies into this sector could have decidedly negative implications for legacy Bitcoin miners, such as Hut 8 Mining Corp. (TSX: HUT), HIVE Blockchain Technologies Ltd. (TSXV: HIVE), and Bitfarms Ltd. (TSXV: BITF).
While the entry by energy companies into the field may make financial sense for them, it would introduce very low-cost suppliers into the industry, impacting the margins of legacy Bitcoin miners. Lionel Ribeiro of Equinor said that "mining cryptocurrency requires a lot of electricity to power computers, while a valuable commodity is wasted, and carbon emissions are created when we flare. By connecting these inverse pains, we can satisfy both needs with no cost to market expense." 
More than in almost any other industry, a single category of costs – electricity costs – dominates the cost structures of Bitcoin miners. Indeed, Coin Savage in December 2019 estimated that electricity consumption comprises about 60% of the operating costs of a Bitcoin miner. Other costs include hardware capital expenditures, bandwidth, wages, rent, insurance, as well as the costs of debt and equity.
This 60% estimate was before the May 2020 bitcoin halving event. Post the halving, that figure is undoubtedly much higher. As a consequence, a structural supply change in the industry (the entrance of low-cost miners) would very likely have a negative effect on the profitability and cash flows of the legacy miners. 
Furthermore, as more miners join the Bitcoin network, the Bitcoin system automatically increases the difficulty of the math problems that must be solved for a Bitcoin miner to capture Bitcoin rewards in auctions held approximately every ten minutes. The only way for a Bitcoin miner to counteract this higher difficulty level is to add more computing power, which entails increased expenditures on computer equipment and, in turn, increased required electricity consumption.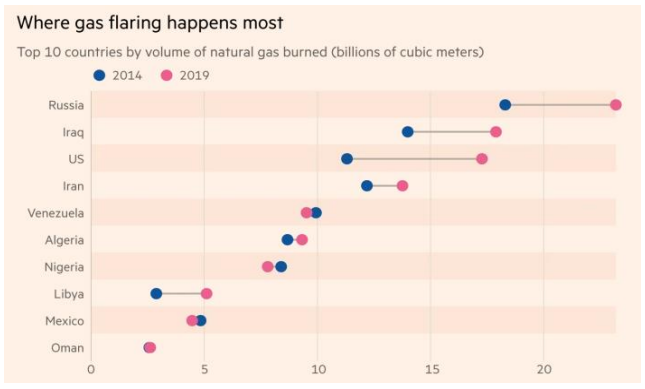 In terms of energy firms entering the bitcoin market, at least two private companies – Greenidge Generation LLC and Upstream Data – have already put in place systems that use excess natural gas to mine bitcoins. A similar movement by large, very well-capitalized energy companies would have a much larger impact however. 
About 17 billion cubic meters, or 600 billion cubic feet, of natural gas are flared on an annual basis, providing ample opportunity for this energy to be captured for cryptocurrency operations. This flared natural gas has a notional value of around US$1 billion per year.
Given this giant amount of money is literally being thrown into the wind, it is certainly possible that other large energy companies could make the same decision to enter Bitcoin mining as Equinor did. 
---
Information for this briefing was found via Sedar, Coin Savage and Equinor ASA. The author has no securities or affiliations related to this organization. Not a recommendation to buy or sell. Always do additional research and consult a professional before purchasing a security. The author holds no licenses.