Heritage Cannabis, A Fundamental Takedown?
Over the weekend, Braden Maccke over at Fundamental Hype put together a piece looking at Heritage Cannabis, titled "Everybody's Selling Something." It's worth a read and highlights some great points for anyone active on FinTwit. It appears the post was originally brought about after Cannalyst, Mollytime, decided to take his own deep dive into Heritage's financials. Here is a quick breakdown summarizing what I found interesting about Heritage and the whole debacle:
The Two Recent Acquisitions were mostly Goodwill/Intangibles
The CannaCure acquisition which created 133,333,326 common shares at a price of 23 cents ($30,666,667), comprised of approximately 85% License Value and Goodwill: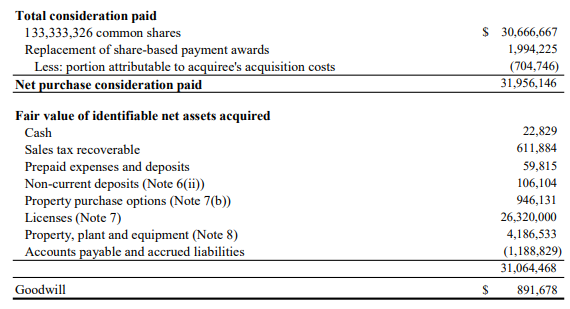 And the Purefarma Solutions acquisition created 33,333,333 common shares as 18.2c in a deal that comprised of 99% Goodwill: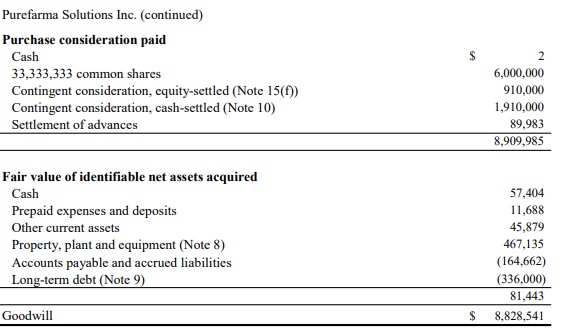 What to Make of the Cronos Deal
On July 25, 2019, Heritage announced they had reached a Contract Manufacturing Agreement with Cronos Group for the filling and packaging of vaporizer devices. At first glance, it sounds like a splashy headline, but the sophisticated investor quickly picks up on phrases such as "potential contract value of $35 million" and "subject to purchase orders made by Cronos Group in their sole discretion." Which sounds like Cronos is willing to buy product from Heritage in the future, if they need it.
The challenge here becomes identifying the floor of the contract. In other words, it may be a little early for investors to start plugging revenue into their excel spreadsheets for this particular contract.
Conversely, Cronos is one of the more credible companies in the space, and it is highly unlikely they would allow Heritage to simply throw them into a press release without a real intention of engaging in business. Regardless of what the deal ultimately materializes into, it underscores a win for shareholders and traction in the right direction.
Promoters Need to Be Careful
I believe author Braden Maccke was really getting at how this stock clearly has a great deal of bizarre twitter promotion. He states:

"These deals are celebrated as market cornering coups by a great many social media users whose greatest natural interest appears to be the tremendous opportunity being offered to retail investors by Heritage Cannabis."
In other words, it appears that many of the twitter accounts are fake created for the express purpose of promoting the stock on FinTwit. And that is not implying that the issuer is at fault, or any investor relations firm for the matter. Quite frankly, the accounts could just be a long investor. Either way it is not a good look for Heritage. As Braden points out, it looks "tacky."
The Company Appears to Have Real Management, And Real Stuff Going On
CEO Clint Sharples appears to be a real operator. According to the investor deck he oversaw over 1,200 employees and $80 million in annual revenues at Modu-Loc Fence Rentals. As far as cannabis goes, this is at the very least a solid guy at the helm. They have real licenses and $13 million of hard assets in property, equipment and land. They have the building blocks of a strategy that can be executed upon.
The Bottom Line
In the end, the company needs to start executing beyond news releases which state they have the potential to sell cannabis to LPs, a former GMP facility and all paper LOIs. They need to show real revenue. An operating business beyond lameduck NRs and seemingly manufactured twitter hype. The potential is certainly there, but as for all the smaller cap cannabis companies in Canada: it's now or never. The capital has mostly dried up for these types of operators until they show an ability to execute beyond building a pre-revenue framework.
---
Information for this analysis was found via Sedar, Heritage Cannabis, Reddit and Fundamental Hype (links provided in article). The author has no securities or affiliations related to this organization. Not a recommendation to buy or sell. Always do additional research and consult a professional before purchasing a security.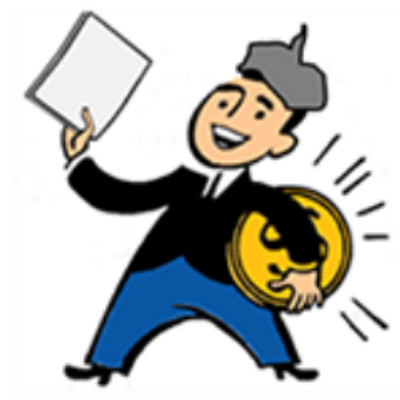 SmallCapSteve started blogging in the Winter of 2009. During that time, he was able to spot many take over candidates and pick a variety of stocks that generated returns in excess of 200%. Today he consults with microcap companies helping them with capital markets strategy and focuses on industries including cannabis, tech, and junior mining.