iMproper cApitalization: An Illustrated Look at iAnthus Capital
We'd like to start this look at iAnthus Capital Holdings (CSE: IAN) with a moment of silence for the lede that was buried at the bottom of yesterday's epic, four page press release without ceremony:
iAnthus has delayed the filing of their year end and Q4 financial statements, previously scheduled for release yesterday, April 6th, ostensibly to account for the settling of all the dust kicked up by the preceding three pages of that same press release.
The multi-item release included a debt payment default and the formation of a blue ribbon committee to investigate potential conflicts of interest of the CEO and related parties, as well as a potential re-structuring and re-payment options that might clean up the unfolding iAnthus train wreck, but they didn't get to the part about delaying the financials until the very end.
Left out of the release entirely is the fact that the delayed disclosures were to be audited financial statements for the year ending December 2019, and we're inclined to consider this delay to be iAnthus management's further evasion of its inevitable confrontation of the original sin, an evasion being aided by a puzzling and persistent public defense from the world's most boring cheer squad.
Monday's public discussion was dominated by the type of meaningless, misdirected pseudo-research that has come to characterize the iAnthusphere. This guy twitter-litigating the claim and counter-claim between iAnthus and unsecured creditor Oasis Investments Master Fund doesn't deserve to be called out, because the self-described "Advocate for the retail investor" and "Advocate for the Cannabis Sector" probably doesn't mean to create a diversion, but "deserve" has got nothing to do with it, and this isn't even interesting.
The lawsuit itself was a distraction. If a viable tort claim can be launched for alleging noncompliance with debt terms, there would be class action claims against every credit rating agency there ever was. But this type of unexplained fervor is part of what made iAnthus what it is.
About a year ago, as pot stocks were blowing their top, Fundamental Hype wrote about iAnthus becoming the first of its peers to file its audited 2018 financial statements, while also noting the company's acquisition of MPX Bioceuticals was something of a slight of hand.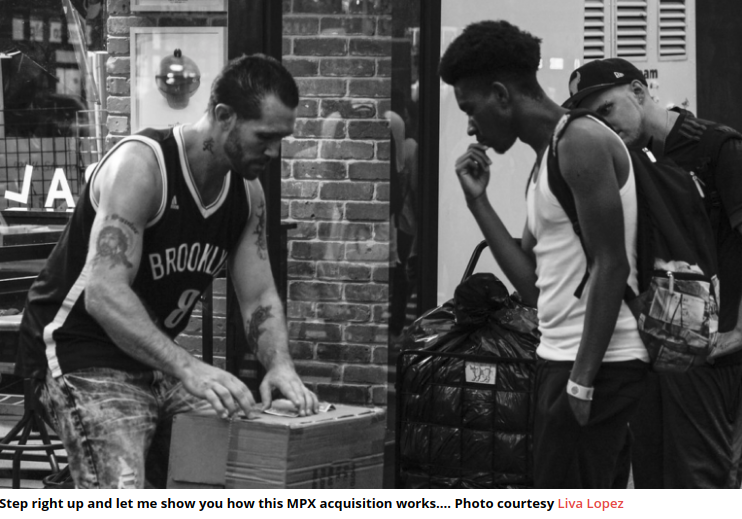 iAnthus included Q4 2018 revenue from the to-be-acquired MPX in its Q4 earnings release, with proper annotation, even though the transaction wasn't completed until February of 2019. MPX reported $29 million worth of revenue in the six months ending September 30, 2018, and would have been due to file audited year end statements for the period ending March, 2019… had the company's fling requirements not been absorbed by iAnthus' blockbuster, all-stock acquisition.
By iAnthus' count, the MPX assets generated $44.8 million worth of revenue through December of 2018, then became keystone assets of iAnthus in 2019 which, as of today's announcement, makes the former MPX an operating, publicly-traded cannabis business that has operated for 48 months without the oversight of auditors.
The red flags raised in the April, 2019 post were largely ignored by investors, who were content to pile into a hot issue, carving out a foothold in an enormous US market. Canopy's creative $3B cash and stock acquisition of Acreage Holdings (CSE: ACRG.U) had set a tone: "Don't bore me with the details, blog boy. I'm trying to get rich here."
Bank of IAN
Fundamental Hype got the attention of the IAN fan club the following June, drafting off of unrest in iAnthus Nation over the company's re-pricing of stock options amidst a staff expansion, by pointing out that the stock options were nothing: iAnthus CEO Hadley Ford had tapped the company treasury for a revolving line of credit while steadily selling his personal stock into a retail appetite for the equities alpha to be generated by iAnthus' "ruthless focus on the customer experience and the patient journey."
That post earned no small amount of social media backlash from what appeared to be genuine retail-stock-buying types who just didn't think it was a big deal. The company had a license to sell weed. Ford was keeping this thing financed as it expanded into the limitless potential of the US cannabis market. Compared to that, the salary, bonus, options and low-interest loan would look like a rounding error.
Empires aren't cheap
And keep it financed he did. The Goldman Sachs alumni had helped the company rack up $108 million in debt through September of 2019 through various convertible debenture issues, complete with sweetener warrants, and he showed no sign of stopping. iAnthus walked away from a planned deal with Torian Capital, star of The Deep Dive's post about "Vanishing Vultures," , apparently the first of the cannabis executives to notice that Torian likely didn't have any money in the first place.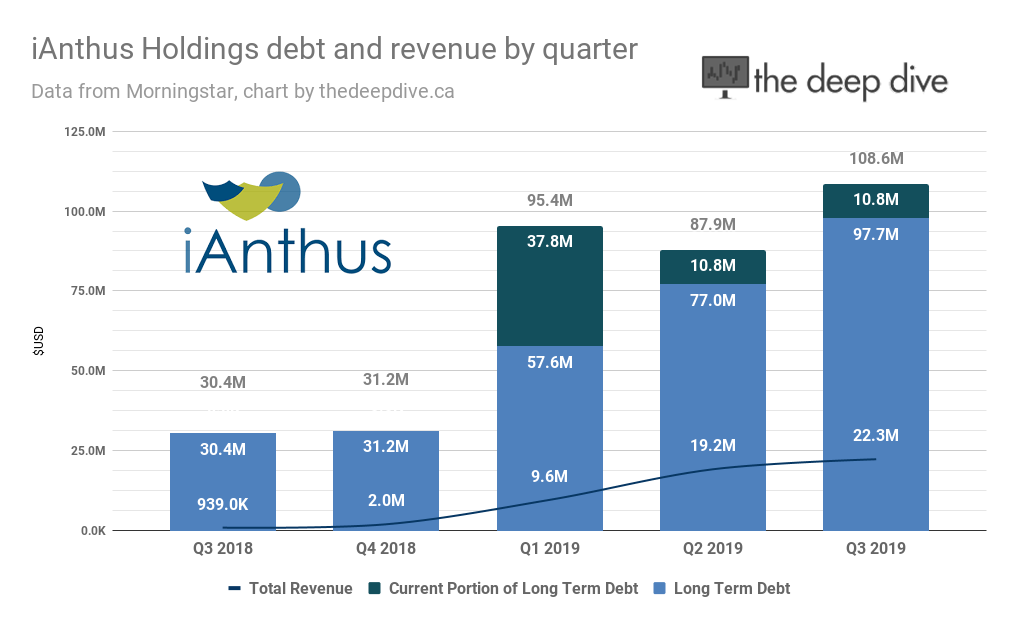 Instead, Ford went back to the well for another $36.15 million worth of senior secured debt from familiar financier Gotham Green Partners, who charged a fairly steep 13% this past December, giving up 18.08 million warrants as he went, which are presently way out of the money. The December 20th press release footer explains that Gotham Green is a related party, though no such disclosure appears in iAnthus' September financial statements.
The Related Party Transactions heading does, however, detail Ford's personal credit facility and the $10.8 million due to the Stavola Trust, a trust controlled by MPX founder and iAnthus director Beth Stavola. That loan pays 8%, matured in January of 2020, and was secured against some un-named iAnthus assets that used to be MPX assets. That debt and the way it was or wasn't settled may be the most interesting part of the dust up with Oasis Investments, so we'll be watching closely… if and when iAnthus releases its financials.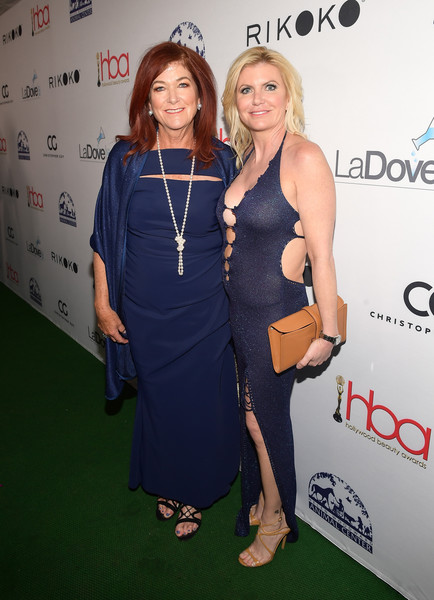 And Money Costs Money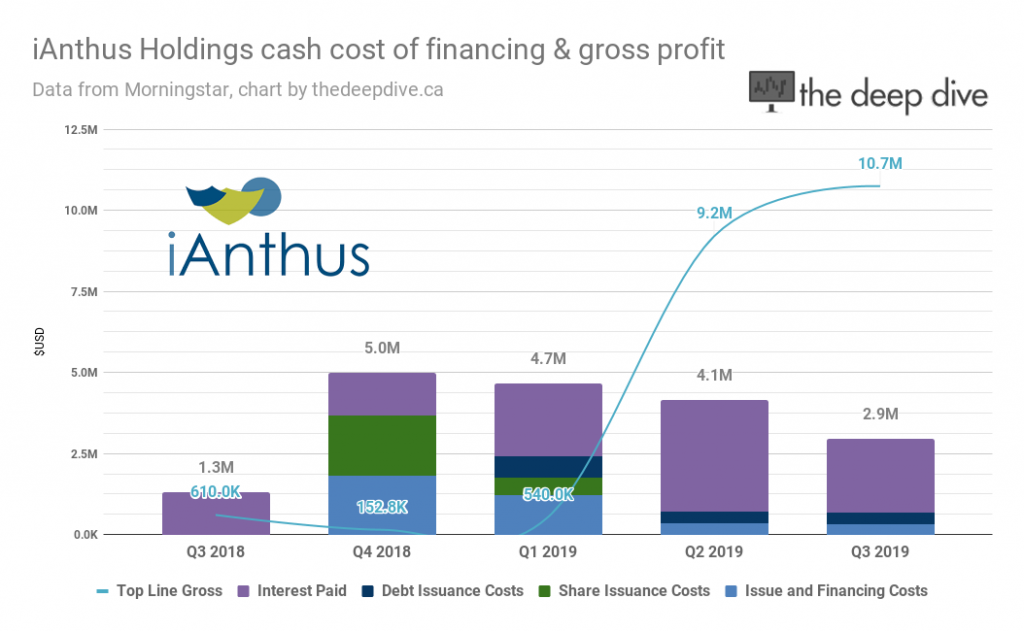 iAnthus managed to back load the total cost of all of this debt into future, mostly on-paper liabilities, but the quarterly cash outflow associated with acquiring and servicing it is significant, in relation to cash inflow.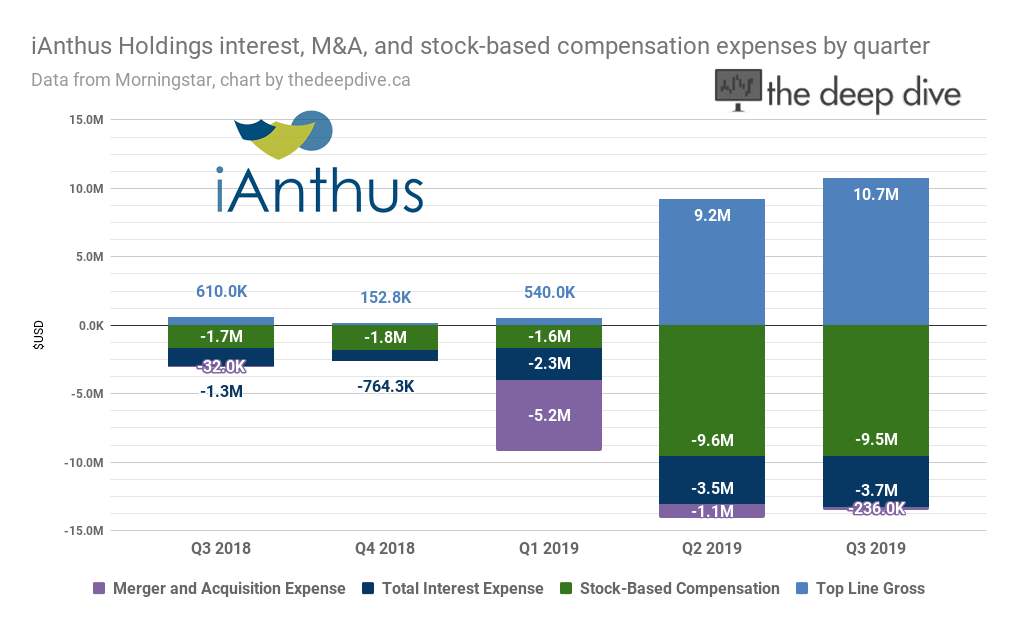 Add in the non-cash interest expenses, share-based compensation, and the cost of putting together this "ruthless" amalgamation of brands is costing IAN's shareholders a lot of money; but they're getting something for their money. For the moment, that something is being represented on the iAnthus balance sheet.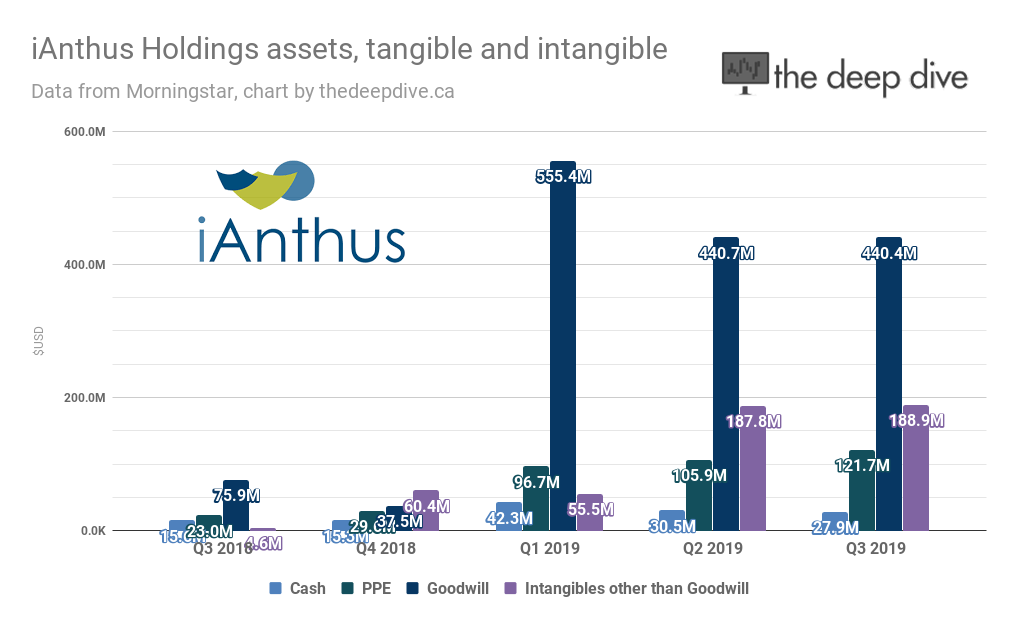 Which contains a fair amount of goodwill…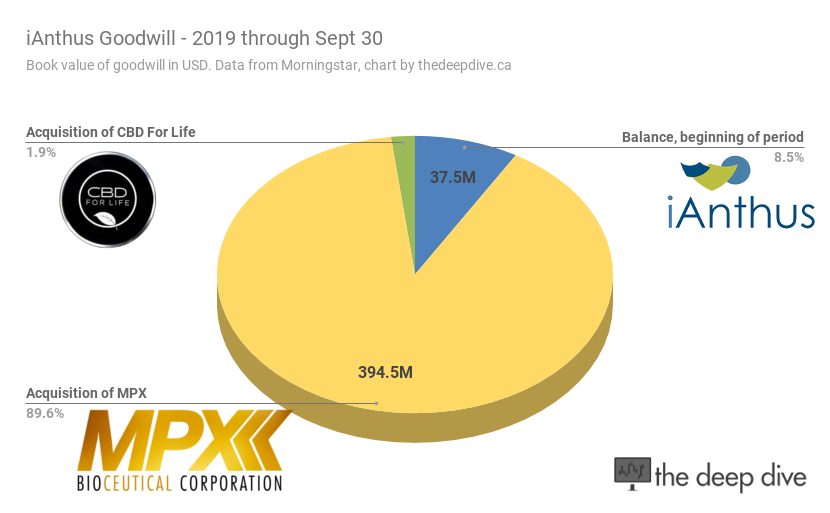 Most of it came from the MPX deal, and we'd set an over-under line on how much of it would survive the year end audit if there was a chance of seeing one any time soon.
---
Information for this briefing was found via Sedar and iAnthus Capital Holdings Inc. The author has no securities or affiliations related to this organization. Not a recommendation to buy or sell. Always do additional research and consult a professional before purchasing a security. The author holds no licenses.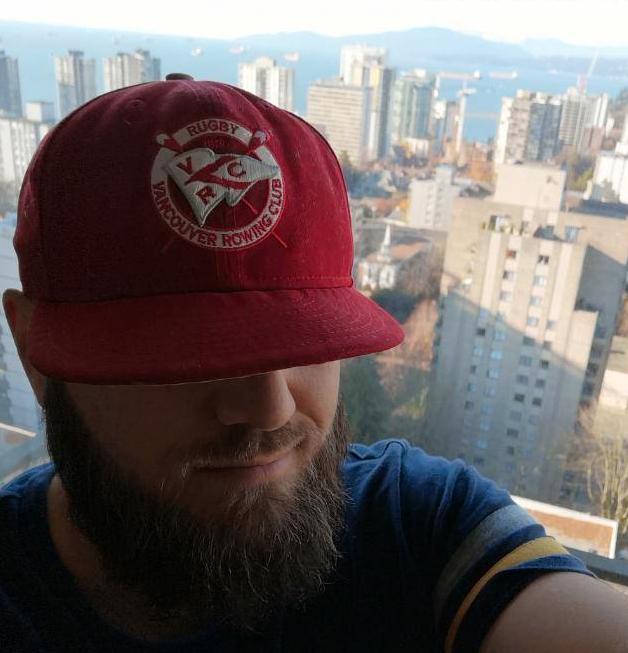 Braden Maccke is a freelance writer from Vancouver, B.C.
You can read all of his Deep Dive articles here.
He can be reached at braden@fundamentalhype.com.