Market Movers: DynaCERT Inc
Toronto clean tech venture DynaCERT Inc (TSXV: DYA) has worked its way above its moving averages on strong dollar-weighted volume in the midst of investor appetite for hydrogen tech and what appears to be an active media campaign. Let's take a look under the hood.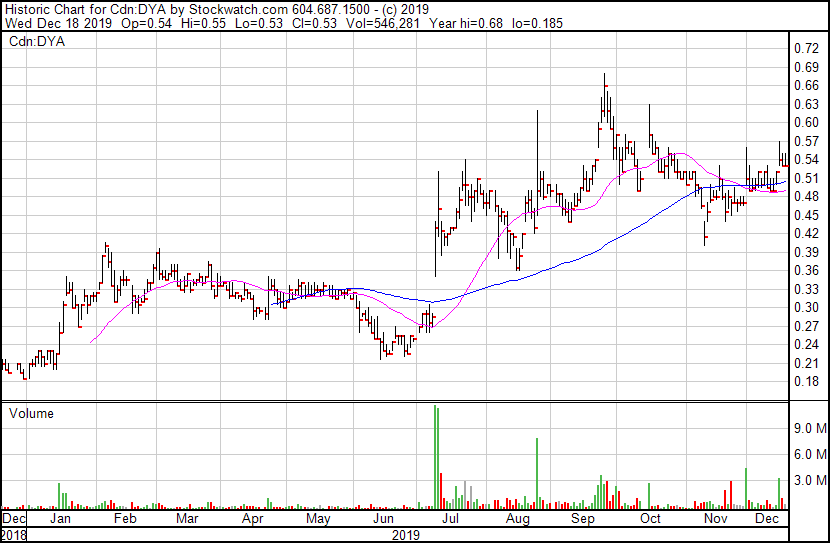 The company is developing a technology that is meant to be added to diesel engines after market to improve performance and reduce emissions. Various sizes of HydraGEN™ systems made for various sizes of diesel-powered transport and industrial equipment all ship as an after-market kit that turns distilled water into hydrogen and oxygen, then feeds the gasses through the intake in computer-controlled increments to enhance the combustion process, getting power out of what would otherwise be un-burnt fuel, destined to be sent to the exhaust system as particulate matter and NOX/C02 emissions.
The HydraGEN™ kits ship with a computer readout that DynaCERT bills as a means of cataloging the emissions the device has saved, which could come in handy in an era of carbon credits and taxes.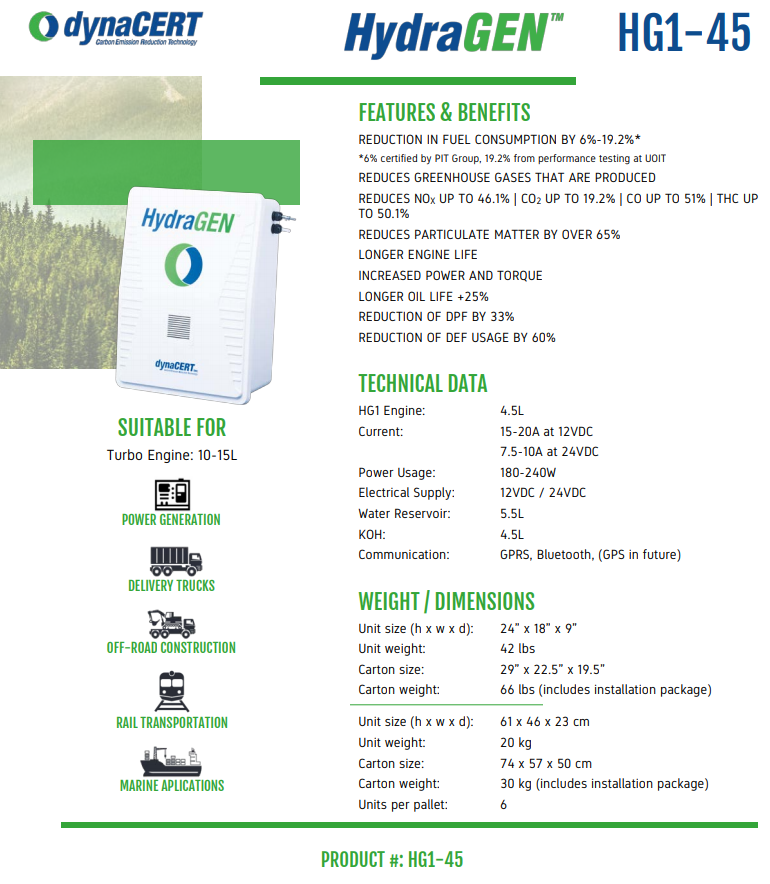 Having booked $162k worth of sales in the most recent period, this is still a development-stage company. Notably, its one whose development is being assisted by a growing fleet of customers. One of those customers' liaisons, German vehicle-services co. and HydraGEN™ dealer MOSOLF SE & CO., recently backed DYA with $2 million in financing; $1M from the company itself and another $1M from its namesake founder, Dr. Joerg Mosolf at $0.50/share. That financing came two weeks after a $14 million private placement by Eric Sprott at the same price, which put the brand-name investor in control of 9% of DynaCERT's 327 million outstanding shares, and 12% upon exercise of his $0.80 warrants.
Sprott is a market veteran with a sophisticated understanding of the importance of profile and clarity of message in early-stage ventures, so it fits that DYA is presenting a strong leading edge. The company has a compelling explainer video featured on its home-page, that explains the basics of what they're selling and invites viewers to imagine the size of a market for efficient diesel motors capable of creating carbon credits for their owners. The company has shown an ability to leverage a news media who are actively hungry for clean-tech stories. As a public interest in the changing climate's knock-on effect on our emissions and economy increases, they may get even more hungry.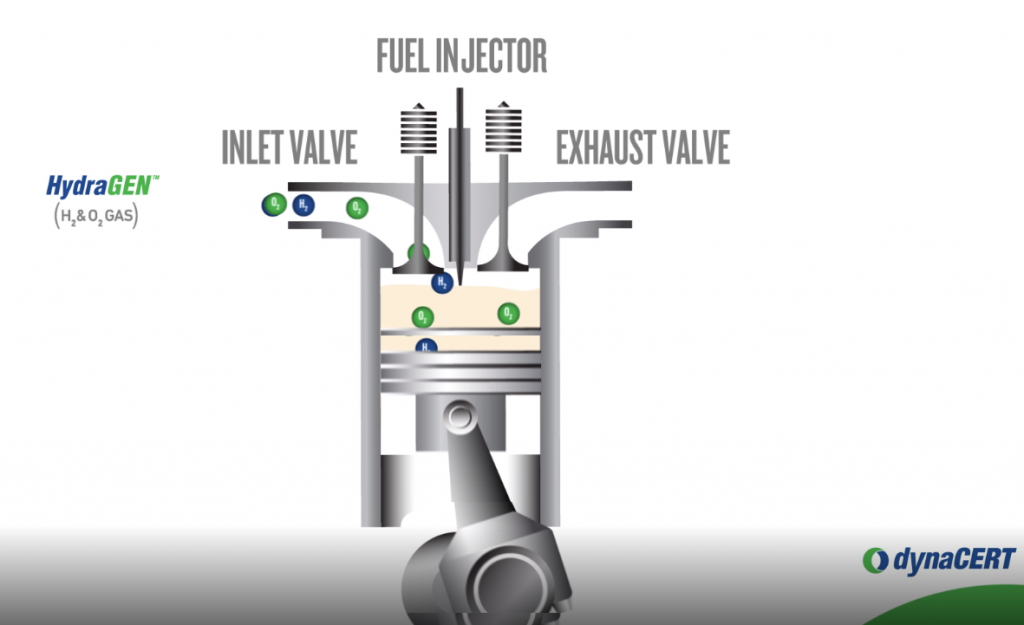 DynaCERT aren't the first to come up with the idea of injecting hydrogen through a diesel intake to improve fuel economy and reduce emissions, but the dyno-based and on-road tests that the company has run and continues to run through third parties are indicating that they're the first to make it work consistently. The classic engineering problem with on-board hydrogen generation for fuel enhancement is the energy draw. Any electrolysis (or any other process) that splits water into oxygen and hydrogen takes energy to run, and that power draw has negated fuel savings of previous hydrogen fuel enhancement devices. DynaCERT's value is in a patent and some pending patents on a method that uses a computer control unit to anticipate the projected burn, deliver the gas payload on demand, and shut off the electrolysis machine when it isn't needed.
It's prudent to take the top-line margin of production-stage R&D ventures like DYA with a grain of salt, but the 73% margin booked on last quarter's revenue is certainly encouraging for a company at the beginning of a production scale up. Hydrogenics Corporation, which traded as (TSX:HYG) before it was taken out this past September by diesel engine maker Cummins (NYSE:CMI) in a $290 millions all-cash deal, barely managed a 10% margin in their June quarter.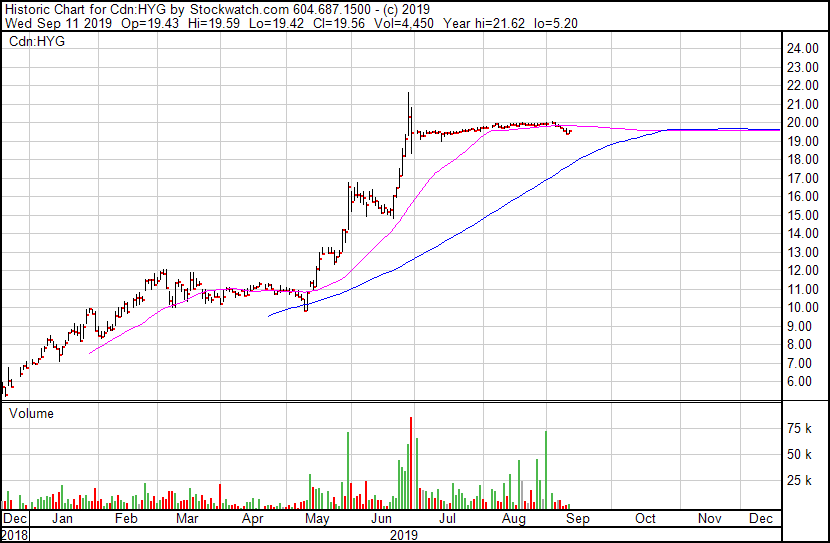 Burnaby, BC based fuel cell pioneer and recent market darling Ballard Power Systems (TSX: BLDP) delivered a 23% gross margin in that June period. Both companies posted net losses on $10 million and $24 million in revenue, respectively, following many years of uphill climb building markets for tech meant to replace existing generators, or be parts of standalone hydrogen fuel systems that haven't yet become commercial.
The adoption prospects of a bolt-on technology seems comparatively appealing. DynaCERT finished at $0.52 yesterday, -$0.01 on 759k shares of volume.
---
Information for this analysis was found via Sedar and DynaCERT Inc. The author has no securities or affiliations related to this organization. Not a recommendation to buy or sell. Always do additional research and consult a professional before purchasing a security.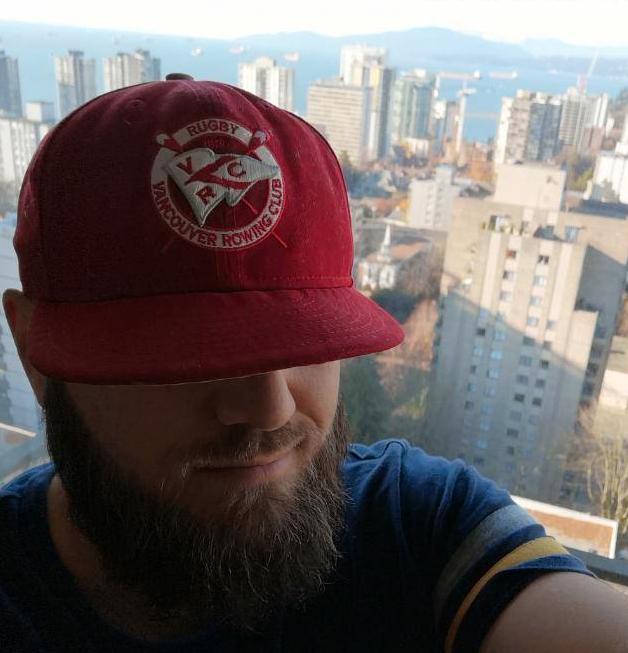 Braden Maccke is a freelance writer from Vancouver, B.C.
You can read all of his Deep Dive articles here.
He can be reached at braden@fundamentalhype.com.