New Issue & Market Mover: RAMM Pharma
RAMM Pharma (CSE: RAMM) is a one month old CSE listing that is prone to the large swings of new issues, trying to find a price footing. A vertical climb from $0.48 to $0.83 over the past six sessions, punctuated by 1.5 million and 1.8 million share volumes in the past two sessions brought out the action junkies, and it felt like it had legs at the close, despite a 52 week high.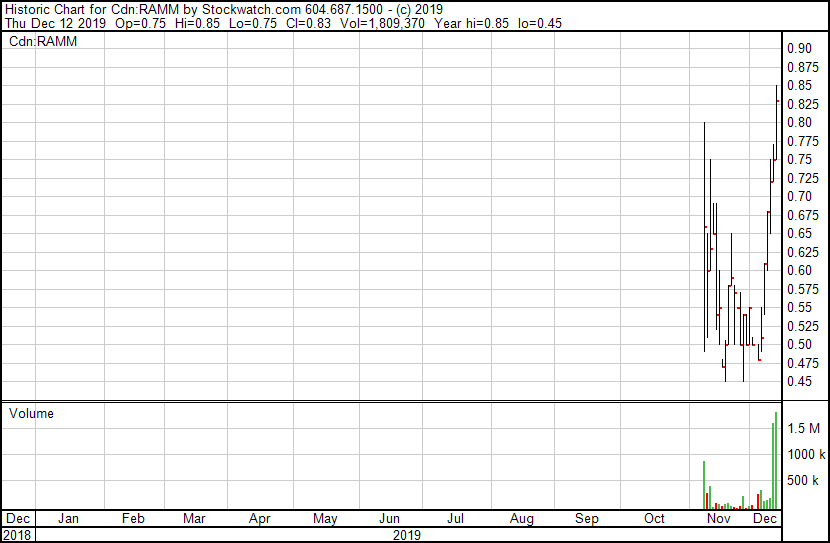 The new listing, formed by RTO, looks to take advantage of the medical marijuana movement in South America. It looks like a fine enough construction at first glance. Two Uruguayan companies amalgamated into a Canadian shell to form like Voltron into a growth-stage company with an angle on a growing South American medical cannabis market. Our understanding of the components is fairly basic and only as current as this past July, but it's easy enough to see what they're up to.
One of the components is an operating pharma-distribution company that works out of Uruguay at about a 30% gross margin on $1 million a quarter in sales. It's the profile of a business begging to be scaled. The other company looks like a special purpose vehicle consisting of licenses and greenhouse assets. Between a small convertible debenture raise and a sizable sale of subscription receipts (effectively tickets to a financing), they've raised $35 million to expand their existing medical THC & CBD distribution business throughout South American and to scale up the production that will theoretically be required to fill the demand they expect. Basically: this is fine.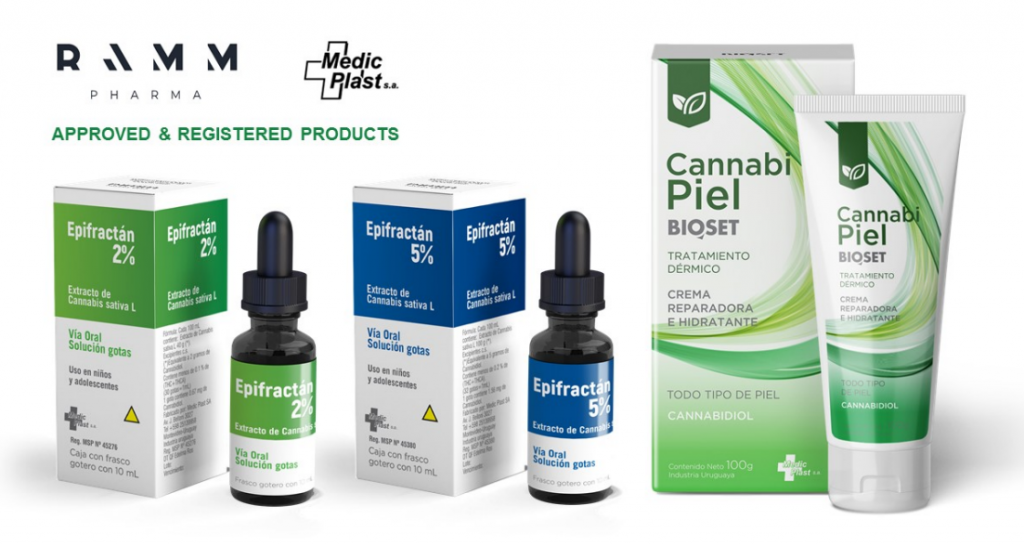 Condensed, the shareholders of the pharma sales and distribution business, the owners of the property and the owners of the shellco are partners in a new public venture, at a 56/8/36 split, respectively. $35 million in subscription receipts and $250,000 in convertible debentures thinned that partnership out a bit to create 12 months worth of working capital and to buy and build the infrastructure necessary for this grand scheme.
It's more organized than many new issues and better financed than many of the companies being floated on the CSE – of any age. Those 26 million or so subscription shares are going to end up in the money if RAMM can find a sustained price above $1.35. There are a couple of large founder blocks (17.7 M and 20 M) that are doubtlessly well in the money, and doubtlessly have a great many eyeballs on them. 100 million total shares outstanding. If founders Jack Burnett and Armando Blankleider can convince the market they're in it for the long haul, it's a very manageable float.
The shell being used here is interesting. MTC Growth Fund-I is an under performing mutual fund that appears to have outlived its usefulness as a warehouser of dismal venture-stage securities charging unit holders more than it ought to. Its re-purposing as a shell for a cannabis derived pharma issue isn't something you see every day. It's tempting to get philosophical about the robo-advisers of the index fund era shaking out the weak hands in managed wealth, but in the end it's all academic.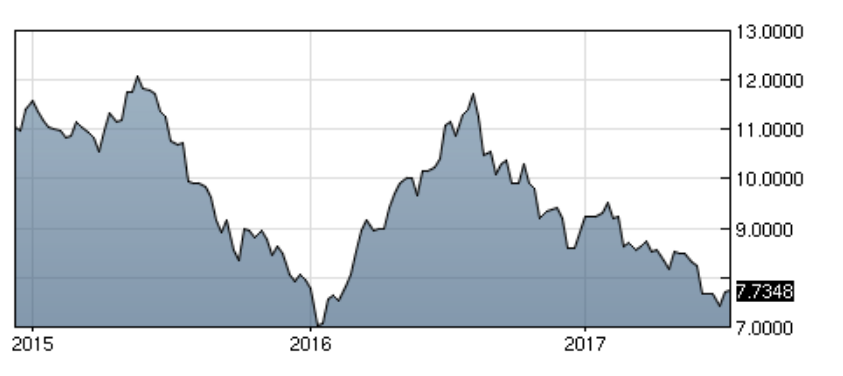 Cannabis pharma is what we're doing now, and there are a few basic ways to go about it. RAMM's way involves the registering of particular CBD:THC mixtures as brands and trademarks with governmental health authorities for the treatment of specific ailments, then making and selling those brands to an established network of patients and providers. They expect to expand this network outside of Uruguay and fulfill the orders with product from cultivation and extraction facilities that they own or are building. It isn't clear whether or not the government will register other similar products for sale, or if the sale of unregistered cannabinoid-based medicine will have an impact on this business. The mechanics of South American healthcare and drug delivery are surely something that this entity understands better than we do. As we mentioned; this is fine.
The other approach to the cannabis-based pharma business is to use a more traditional life sciences development venture approach. We recently wrote about Tetra Bio Pharma (TSXV: TBP), who is following the more traditional model of securing patents, then gaining the approval of federal drug regulators like the FDA and Health Canada through the arduous (and expensive) process of clinical trials. The model is one that takes many years to create an overnight success.. potentially. The successful navigation of that path by GW Pharma (NASDAQ: GWPH) has given that company access to the enormous institutional sales available in a US market in 2018. They'd been at it since 2001, and are still at it on multiple fronts.
There's something almost charming about RAMM's boots-on-the-ground approach, and there's good reason to believe in this story as a rapid scaler in an under-developed South American market. We're believers in the cannabis-based pharma sector in the near term, so RAMM's backers may have timed this issue just right. If the market gods extend this strong start, then sustain it, it will be up to the company to show us that this direct-action approach is a workable model in canna-pharma.
---
Information for this briefing was found via Sedar and Ramm Pharma. The author has no securities or affiliations related to this organization. Not a recommendation to buy or sell. Always do additional research and consult a professional before purchasing a security. The author holds no licenses.