Potential Cancer Breakthrough Detection Test Begins Trials In London
According to media reports, testing is now commencing on what could be one of the greatest medical breakthroughs of all time. A blood test developed by the private Indian firm Epigeneres Biotech reportedly predicts cancerous tumors about a year before they would physically form.
Even more, the test reveals the type of cancer which will be growing and where it will form, allowing doctors to implement targeted treatments to prevent tumor development in the first place. For patients already diagnosed with cancer, the test may tell doctors which organ the cancer will attack, potentially allowing for non-invasive treatment.
READ: Rectal Cancer Drug Trial Sponsored by GlaxoSmithKline Yields Unprecedented, Near-Miraculous Results
Reportedly, the test was proved virtually 100% accurate in a clinical study of 1,000 patients — 500 patients afflicted with cancer and 500 cancer-free. Researchers were able to accurately forecast the onset of tumors identified with at least 25 cancer types, including breast, pancreatic, lung, and colorectal. Results of the study were published and peer-reviewed in 2021 in the medical journal Stem Cell Reviews and Reports, which is published quarterly by Berlin, Germany-based Springer Science + Business Media.
Furthermore, the test determined that some members of the 500-person control group had susceptibility to future cancers. Most importantly (and extraordinarily remarkable, if indeed true), the Epigeneres CEO said, "we did not get even one false negative, not even one false positive."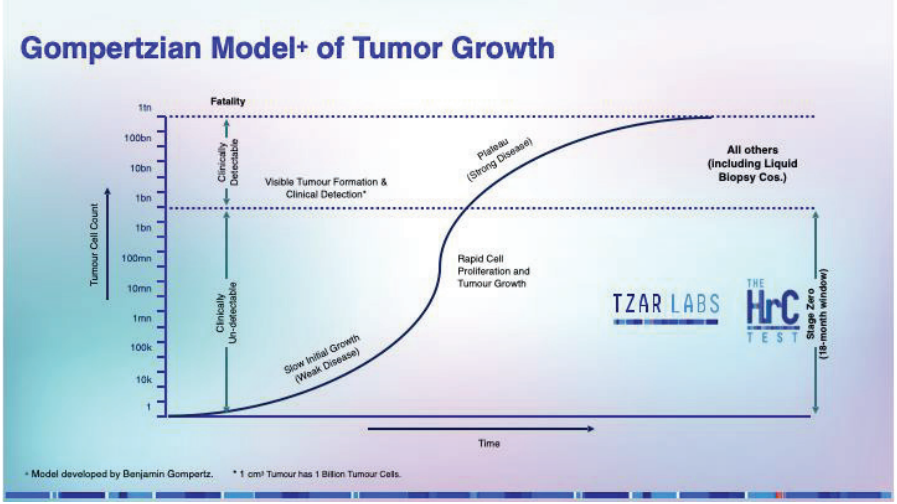 The Epigeneres technology focuses on stem cells with a biomarker for cancer. A blood sample passed through "next generation" gene sequencing machinery seems to detect early signals of the disease even before cancer cells form.
All cells, which will ultimately become normal or cancerous, begin as stem cells. A tumor of just one cubic centimeter in size, which is difficult to detect for even an experienced CT scan reader, is comprised of about one billion cancer cells. Even worse, such a tumor sheds cancer cells as it grows; they enter the bloodstream and may cause tumors elsewhere in the body. Most current cancer blood tests are designed to find already-formed tumors.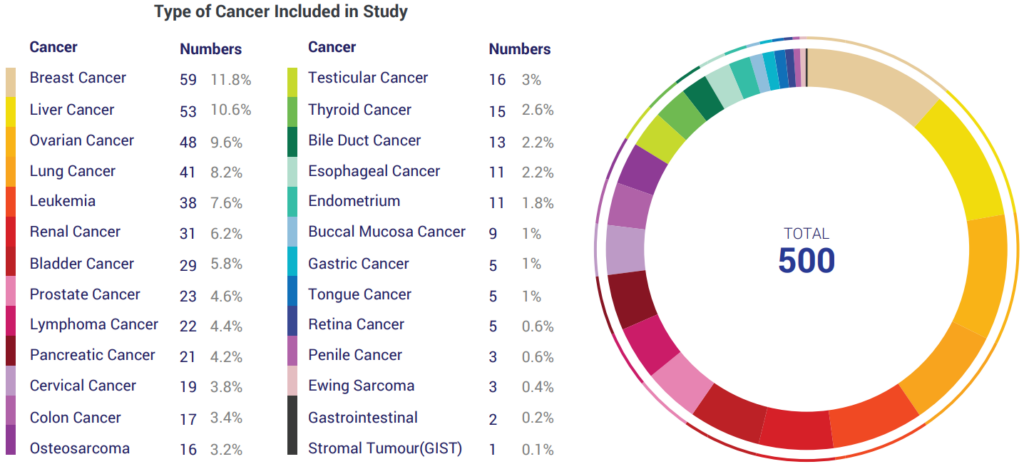 Hospitals in the UK are starting to administer the Epigeneres test. Specifically, Dr. Sherif Rauof, a gastrointestinal cancer specialist, will lead a trial at London's St. Bartholomew's Hospital, a teaching hospital founded (remarkably, like everything else in this story) in the year 1123. Dr. Rauof speaks for all of us: "Picking up cancer at the earliest stage is the holy grail of cancer medicine."
One word of caution in all this: the Epigeneres blood test story on its surface seems to have some similarity to the Elizabeth Holmes-Theranos saga in the U.S. About a decade ago, Ms. Holmes hoodwinked many intelligent investors into believing that a small Theranos machine could run a range of tests on just a single drop of blood from a finger prick. This claim proved to be absolutely false. (To be fair, the Theranos claims centered around the ease of testing, not the accuracy of the tests.)
The trials of the Epigeneres blood test in London will be closely monitored. If the results approach those of the clinical studies performed two years ago, the effects on cancer treatment and avoidance could be nothing short of dramatic. 
---
Information for this briefing was found via Edgar and the sources mentioned. The author has no securities or affiliations related to the organizations discussed. Not a recommendation to buy or sell. Always do additional research and consult a professional before purchasing a security. The author holds no licenses.