SmallCapSteve Visits the New York MicroCap Conference
This week I got back to my roots: investing in microcaps. I hopped on a plane, flew down to the Big Apple, and met with over 20 microcap companies to learn about their stories. The event was held at the Essex House just on the outskirts of Central park. And I am sad to report I did not run into any Muppets during my stay.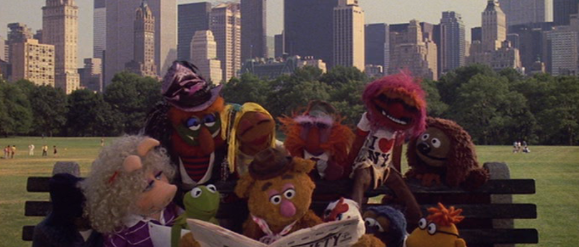 I thought I would take some time to discuss a few of the issuers I met with:
Crescita Therapeutics (TSX: CTX)
My friend @mudruck has been in my ear for months about this name, so when I saw their name on the list I had to request a meeting. I got to sit down with Chairman Don Chicoine and Director Linda Kisa to hear the story.
This company was spun out in 2016 from Nuvo Research. They have patented technology that can effectively create suction to deliver actives into or through the skin. The technology seems interesting in that it sort of creates an adhesive that can be combined with creams.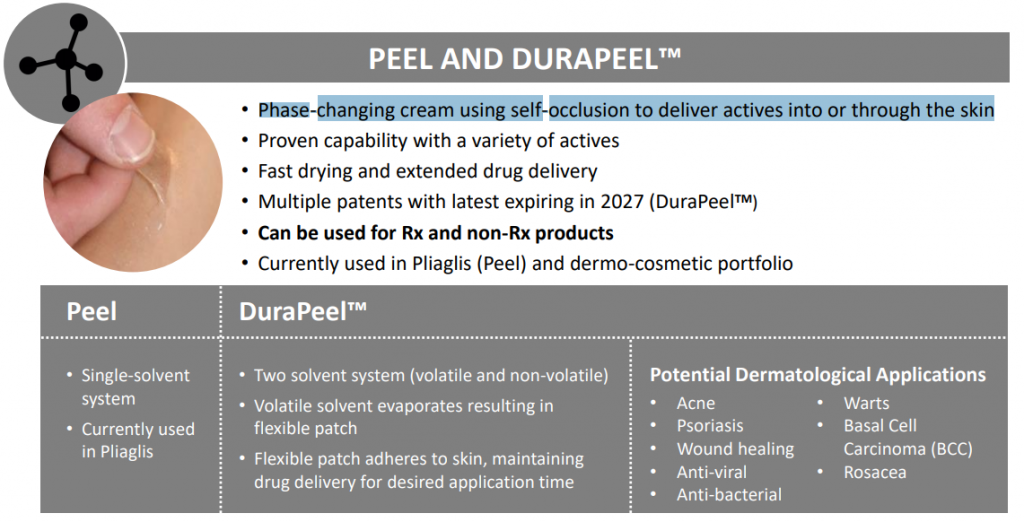 On a basic valuation level, they seem interesting at first glance. The company generated $4.3M in recurring royalty revenue last year and $16.6M total revenue. These numbers appear to be growing in 2019 with YTD showing growth after the first 8 months of the year. With a market cap of around $20M and $12M cash in the bank (Q2'19), Crescita is trending towards $5M in 2019 recurring royalty revenue. This stock trades at less than 2x royalty revenue to enterprise value; not to mention the other revenue the company generates. This is one of those stories that is boring until it's not!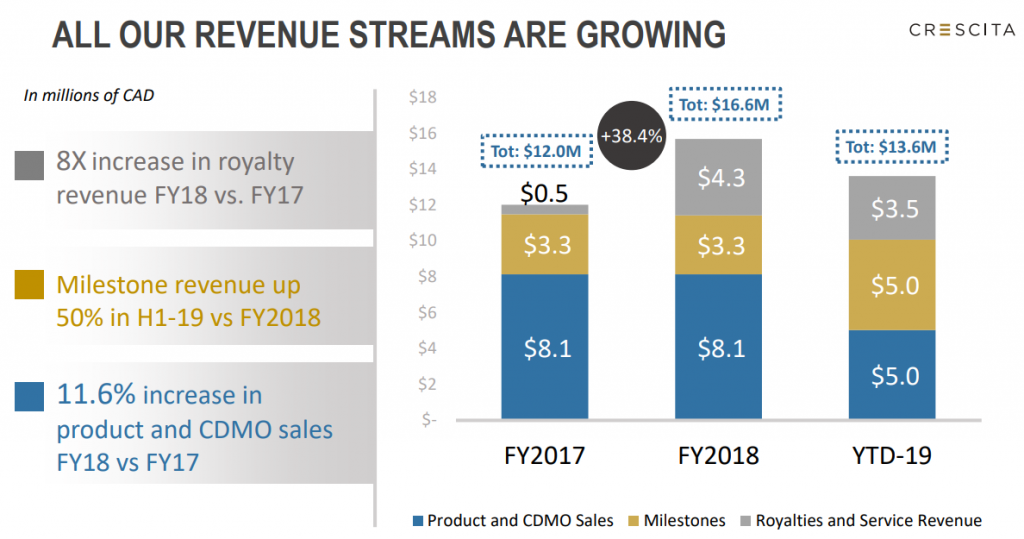 Nova Leap Health (TSXV: NLH)
I had the pleasure of meeting with CEO Chris Dobbin of Nova Leap Health. This is an interesting roll up play, involving the purchase of caregiver businesses in both Canada and the US. The businesses are simple. They provide extra help for seniors on an hourly basis. Not unlike a tutoring company with high school students.
The company went public in 2017 through creating their own Capital Pool Company. Since then, the company has made 7 acquisitions in the last 7 quarters. Chris said that many of the owners of these businesses are looking for exit strategies giving Nova Leap an opportunity to acquire each one at low EBITDA multiples. The idea is that acquisitions will receive higher margins as they create efficiencies from the corporate office. To date, Nova Leap appears to be executing on their strategy.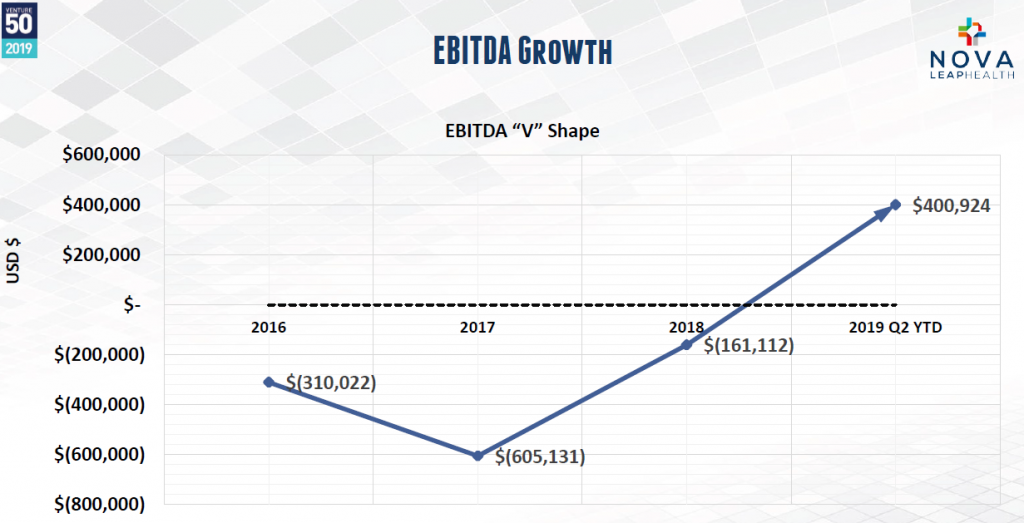 EnviroLeach Technologies (CSE: ETI)
I had a chance to sit down with the team from EnviroLeach Technologies. This company has created proprietary environmentally friendly tech to extract metals from ores, concentrates and e-waste. The numbers/margins they were suggesting their facilities can generate sound compelling if viable. The technology is beyond my wheel of competence to diligence, but the amount of capital raised to date and background of management would suggest the company is worth a deeper look. President and CEO Duane Nelson previously founded Silvermex Resources which was later taken out for $175M. He also founded QuoteMedia, which is basically a household brand for us finance nerds. I point to these successes because they add credibility to the viability of the investment thesis.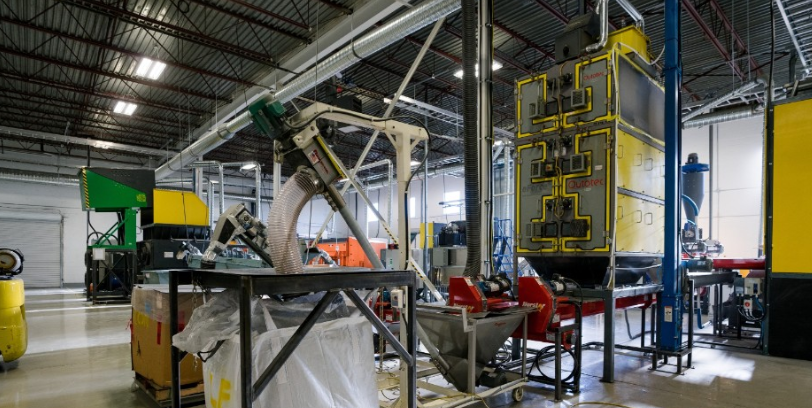 AcuityAds (TSXV: AT)
I sat down with CEO Tal Hayek from Acuity Ads. This company has an AI powered platform that helps companies achieve higher ROI on their online ad campaigns than your average Google campaign. The business is clearly cheap on return multiples, in part due to bad actors in the industries past.
AcuityAds is a business that is a little difficult to understand from an investor deck or marketing materials, but Tal does a great job explaining the business in laymen terms. Based out of Toronto, with over 200 employees, the opportunity is intriguing for investors looking to get exposure to AI plays.
Avalon Advanced Materials (TSX: AVL)
A name I wanted to chat with was Don Bubar from Avalon Advanced Materials. The recent tension between the US and China makes me wonder if there could be another bull run on rare earths. Currently Avalon is one of the few names in the Canadian microcap space with their hands on a project in the rare earths. They are working with Cheetah Resources on this project in Thor Lake, Northwest Territories. They also have a lepidolite project in Kenora, Ontario and a tin project in Yarmouth, Nova Scotia.
Why do I find rare earths interesting? Well just look at the stock chart: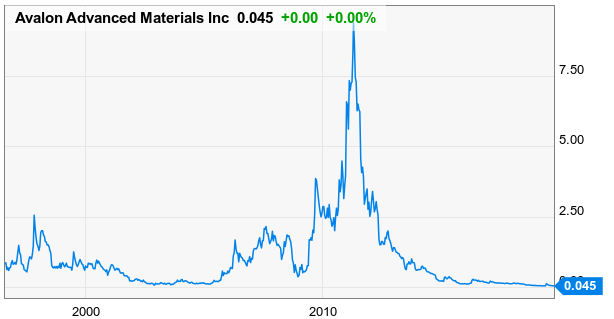 ---
Information for this editorial was collected via company websites and from the authors conversations at the New York MicroCap Conference. The author is no positions in any of these securities and has no affiliations related to these organization. Not a recommendation to buy or sell. Always do additional research and consult a professional before purchasing a security. The author holds no licenses.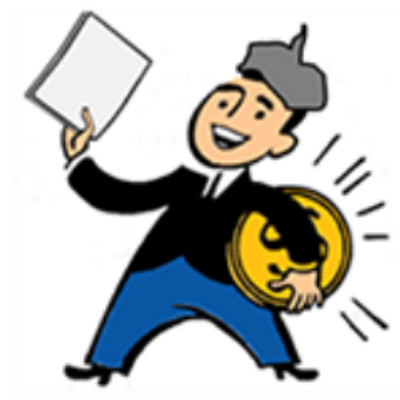 SmallCapSteve started blogging in the Winter of 2009. During that time, he was able to spot many take over candidates and pick a variety of stocks that generated returns in excess of 200%. Today he consults with microcap companies helping them with capital markets strategy and focuses on industries including cannabis, tech, and junior mining.