Solid Power: Colorado-Based Startup Company to Begin Automotive Testing of Solid-State Batteries
Despite the rising popularity of electric vehicles, there are still significant shortcomings that EV manufacturers need to overcome, especially with respect to costs and mileage. Although Tesla's soaring market cap of over $600 billion would suggest the automaker is leading in electric battery technology advancements, it appears that a Colorado-based startup is poised to give Elon Musk a run for his money.
Solid Power, which is a battery startup company that began at the University of Colorado and is now backed by Ford, has announced it will soon begin testing a new type of battery that if successful, will become a disruptive technology in the electric vehicle market. Currently, the lithium-ion batteries being used in today's electric vehicles are comprised of a liquid electrolyte, which transfers charged ions to an anode from a cathode. Although the process is practical in terms of charging and recharging the battery, the liquid electrolyte can easily catch fire if the battery is overloaded.
The problem of overheating batteries had been partially solved when scientists suggested manufacturing them with solid electrolytes, which would allow the battery to saturate more energy without overheating. Although in concept it certainty sounds like it would dissolve the problem of batteries catching fire, in practice the technology has been difficult to create, especially for mass-production in electric vehicles.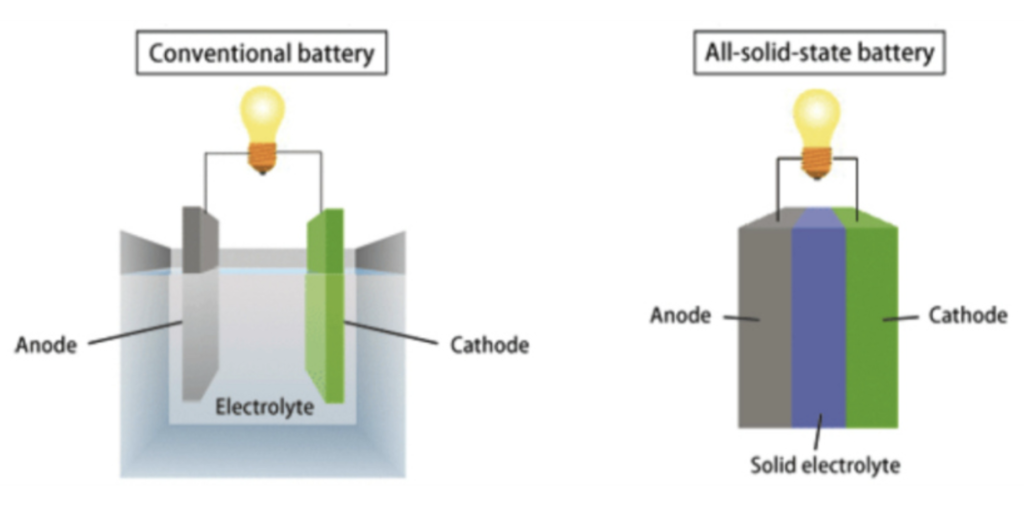 However, University of Colorado professors of mechanical engineering Conrad Stoldt and Se-Hee Lee, have realized that the answer to the problem could lie in a sulfide-based ceramic, which is also compatible with the equipment currently being used in the manufacturing of traditional lithium-ion batteries. The startup company, which currently has a pilot production line in Louisville, has announced it has begun production on a bigger prototype of a solid-state battery cell, which would ultimately be large enough to power an entire electric car.
The solid-state battery cells currently being manufactured as a prototype at the Louisville plant are already able to create 15% to 20% more power than the standard lithium-ion batteries used in electric vehicles such as Tesla models. Given the trajectory of Solid Power's battery advancements, the company plans to begin testing its solid-state batteries for mass automotive utilization beginning of 2022, and if successful, the technology could then be used by major automakers come 2026.
---
Information for this briefing was found via Solid Power. The author has no securities or affiliations related to this organization. Not a recommendation to buy or sell. Always do additional research and consult a professional before purchasing a security. The author holds no licenses.