Story Crapped: EarthRenew's Renewable Waste Story Falls Short
As detailed in our Sunday "Storycraft" post, The Deep Dive remains of the opinion that story stocks are at their best when the story is easy to tell and makes sense as a business. Since those two elements are difficult to find in the same place, we sometimes focus on the neat stories with holes in them, like Earthrenew (CSE:ERTH), whose plan is to literally sell bullshit.
The ERTH promotion appears to have begun in earnest this past June, but never really moved all that much paper. The stock has traded sideways for most of August on miserable volume as it's cast about looking for true believers in their vision to develop a process that turns livestock waste into fertilizer.
We aren't going to count the oxymoronic notion of industrialized permaculture out completely in a market-driven by the appeal of well-presented dreams, but we are going to laugh out loud at its prospects as a functional commercial business.
The development-stage company is working at a site in Strahtmore, AB to develop a process that treats cow turds to produce a pelletized fertilizer product that the company hopes will prove valuable to the fertilizer market.
The investor deck lists the only input as "raw livestock waste" that has been treated to remove foreign objects, and continues to describe its processing in a natural gas-fired turbine that produces surplus electricity that could be sold back to the grid or used on site. ERTH shows $145,000 in income from electricity sales in Q1'20, for a gross profit of $80,000 that betrays what this company is at its core – a natural gas-fired power utility.

Pelletized animal manure itself isn't an innovation. The processing of animal waste is necessary if it is to be used as a fertilizer blend at certified organic farms. Unprocessed manure blends can only be applied 90-120 days before harvest (depending on what's being grown), or put on crops that aren't meant for human consumption for their use to be consistent with organic growing standards.
The Organic Materials Review Institute (OMRI), official keeper of the list of organic agriculture products, presently lists several dozen available processed manure products, all of which are sold by what appear to be small, niche producers. Apart from Earthrenew, we couldn't find any public companies among them. Many are side businesses attached to farming operations, who seem most interested in the backyard garden market.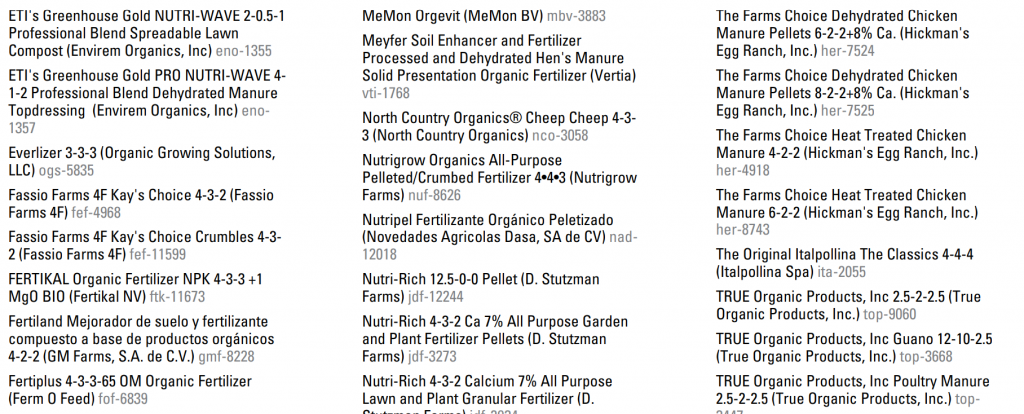 Those companies, most of whom are already shipping product to established pipelines, appear to be competing for the business of home gardens and whichever organic farms still use animal waste as fertilizer the way farmers did centuries ago. Any industrial operations enrich the dirt with fertilizer blends of nitrogen and potash that have been made in a lab by enormous international conglomerates like Nutrien LTD. (TSX:NTR), the product of a merger between Potash Corp and Agrium. Companies like Nutrien and Abermarle mine the raw materials required to fertilize plants, then provide them by the ton to industrial farming and to companies like ScottsMiracle-Gro (NYSE:SMG) for further processing and piecemeal distribution to consumers. Miracle-Gro products also appear on the OMRI list of acceptable organic fertilizers, because the use of commercial fertilizer is allowed by most commercial organic certifiers.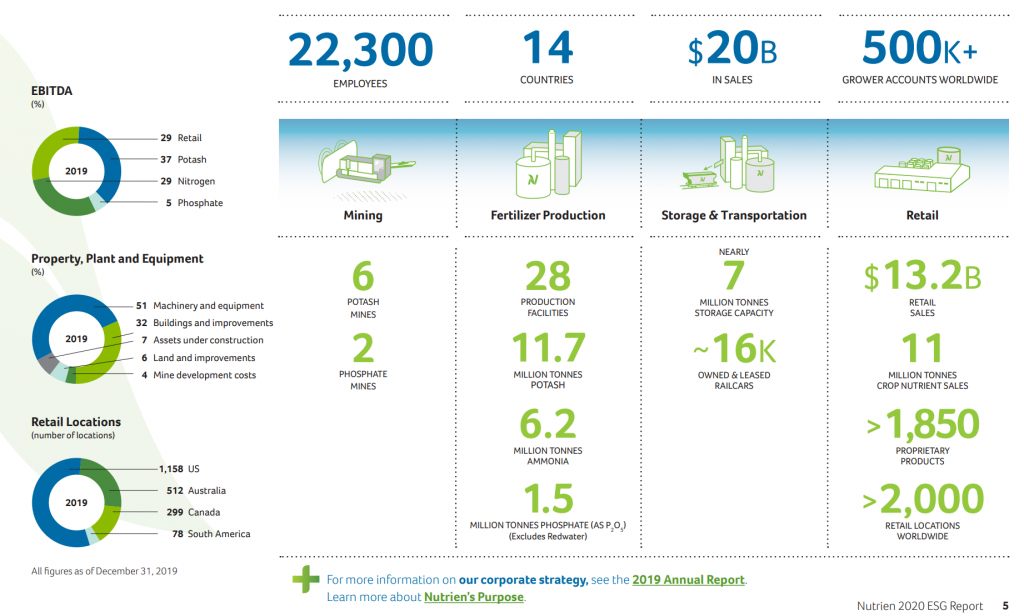 The notion that modern industrial fertilizer suppliers could ever be disrupted by the very medium they replaced seems far fetched, and competing in an ostensibly small pelletized manure market that's already full of first movers seems difficult.
Ever the story stock, Earthrenew, is maximizing its exposure to stunts by co-locating with a cryptocurrency mining operation. Since the exposure to cyrpto is indirect, it's fair to call this company a small-batch (4 Mw/h) power generation operation with a sensitivity to the price of natural gas, and a plan to revolutionize fertilizer.
The same investor deck that failed to recognize natural gas as an input lists ERTH as having 49 million shares, but the March 2020 financials show more than 133 million outstanding shares, having been printed before a 1:3 rollback undertaken this past June. Earthrenew was formerly Valencia Ventures, which has been moving sideways without volume or relevance since being released from a year-long halt in January of 2019. Prior to that same halt, the company plodded along with vague intentions of making an asset acquisition in the resource industry, various related stops and starts, and literally no tangible business.
The going rate pre-rollback, the last time this company was raising money in 2016 and 2017 was between $0.32 and $0.46 (adjusted for the rollback), so the sideways, anemic reaction tracks. It's a base of shareholders who have been ignoring their positions and expecting very little out of them for for quite a while.
The rollback and financing gave ERTH a bit of a kick in the side and caused volume to pick up, but it's still trading an average 110,000 shares per day on the CSE as the organic fertilizer/power/crypto pitch is met by this market with a resounding, "yeah, sure. whatever"