Three Things to Know About 'Phase 3 COVID Player': Revive Therapeutics
Bucillamine Just Got Cleared for Phase 3 Trials of COVID-19
On Friday, July 31, 2020 Revive Therapeutics (CSE: RVV) (OTC: RVVTF) announced U.S. FDA approval for a confirmatory Phase 3 clinical trial for Bucillamine as a treatment for COVID-19. The Phase 3 study will be titled, "A Multi-Center, Randomized, Double-Blind, Placebo-Controlled Study of Bucillamine in Patients with Mild-Moderate COVID-19," and will enroll up to 1,000 patients. The patients will be randomized 1:1:1 to receive Bucillamine 100 mg three times a day, Bucillamine 200 mg three times a day, or placebo three times a day for up to 14 days.
The company describes the scientific rationale of Bucillamine for treatment of COVID-19 with their latest company news release:
"Preclinical and clinical studies have demonstrated that reactive oxygen species contribute to the destruction and programmed cell death of pulmonary epithelial cells.1 N-acetyl-cysteine (NAC) has been shown to significantly attenuate clinical symptoms in respiratory viral infections in animals and humans, primarily via donation of thiols to increase antioxidant activity of cellular glutathione2,3,4,5. Bucillamine (N-(mercapto-2-methylpropionyl)-l-cysteine) has a well-known safety profile and is prescribed in the treatment of rheumatoid arthritis in Japan and South Korea for over 30 years. Bucillamine, a cysteine derivative with two thiol groups, has been shown to be 16 times more potent as a thiol donor in vivo than NAC 6. The drug is non-toxic with high cellular permeability. The basis of the clinical study will analyze if Bucillamine has the potential, via increasing glutathione activity and other anti-inflammatory activity, to lessen the destructive consequences of SARS-CoV2 infection in the lungs and attenuate the clinical course of COVID-19."
Bucillamine itself demonstrates the company's robust IP portfolio, with the company reaching into this portfolio at the onset of the pandemic to work towards finding a treatment for the infectious disease. The result, is a potential treatment that nearly immediately went to the third phase of FDA clinical studies – demonstrating the sheer strength of Revive's library of IP.
A Misunderstood, Valuable Portfolio of IP That Keeps Growing!
Revive's intellectual property covers three main categories: cannabis, psilocybin and Bucillamine.  For the cannabis side, the company is working on a clinical development plan for cannabidiol in the treatment of autoimmune hepatitis (Liver Disease).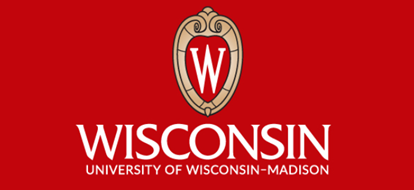 On April 21st, Revive announced they entered into a sponsored research partnership agreement with the University of Wisconsin-Madison to evaluate novel formulations and drug delivery technology focused on psilocybin-based pharmaceuticals. They expanded their exclusive license of the drug delivery technology from the Wisconsin Alumni Research Foundation to include all hallucinogenic compounds.
The Best Comparable to Revive is likely CytoDyn
The valuations of companies that have entered Phase 3 for COVID of any kind are into the billions. At this stage, there are only a handful, making Revive an odd duck, and quite likely wildly undervalued going into Friday's market open.
The few companies that have reached Phase 2 or 3 for COVID studies have significant IP portfolios and ongoing revenue streams. It isn't exactly apples to apples. The best comparable is likely CytoDyn (OTCQB: CYDY) who is currently developing leronlimab (PRO 140) to battle multiple diseases including coronavirus (COVID-19) and recently filed to uplist their stock to the Nasdaq.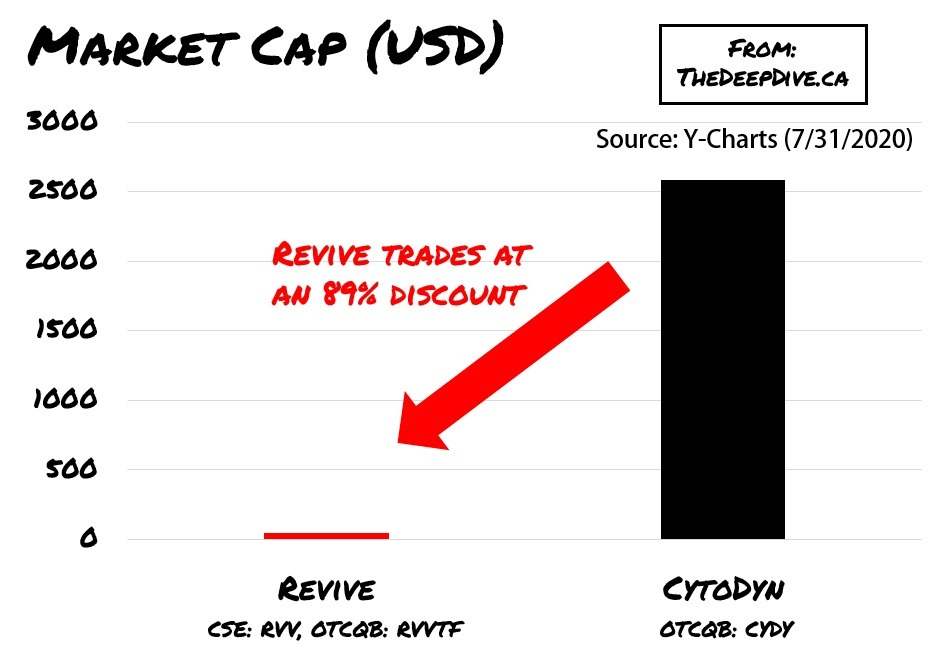 In July, CytoDyn applied for a Phase 2b/3 clinical trial for 390 severe and critically ill COVID-19 patients for an active drug to placebo-controlled trial. The Washington based drug developer started targeting in early March 2020.  
At market close on Friday Revive last traded at 39.9c on the CSE and CytoDyn last traded $4.97 on the OTCQB exchange.
---
FULL DISCLOSURE: Revive Therapeutics is a client of Canacom Group, the parent company of The Deep Dive. The author has been compensated to cover Revive Therapeutics on The Deep Dive, with The Deep Dive having full editorial control. Not a recommendation to buy or sell. Always do additional research and consult a professional before purchasing a security.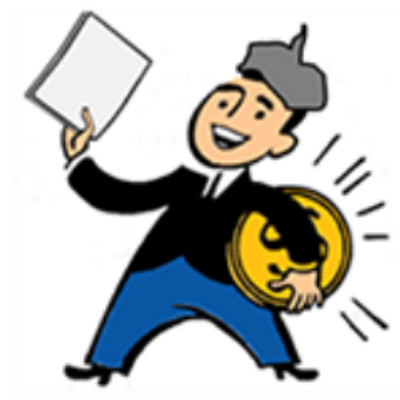 SmallCapSteve started blogging in the Winter of 2009. During that time, he was able to spot many take over candidates and pick a variety of stocks that generated returns in excess of 200%. Today he consults with microcap companies helping them with capital markets strategy and focuses on industries including cannabis, tech, and junior mining.