Tilray Year End: Production Success Overshadowed By Impairments
Tilray Inc. (NASDAQ: TLRY), is off -50% since having published its year end financials after market March 2, down -$7.68 over the five trading days to close at $7.67 in Monday's bloodbath. The NASDAQ listed globalized cannabis enterprise sprung a few surprises on the street at audit time that ended up serving as a reminder that legal cannabis isn't maturing at anywhere near the pace investors had hoped it would.
Had this been any other quarter, our lead would have been Tilray's continued strength in unit sales. The company put up excellent growth in unit numbers in Q4, but the money just didn't follow.
Using the prior nine months to back Q4 out of the year end, we make Tilray's net revenue from cannabis $23.8 million, down from $35.4 million in Q3, when they sold fewer grams.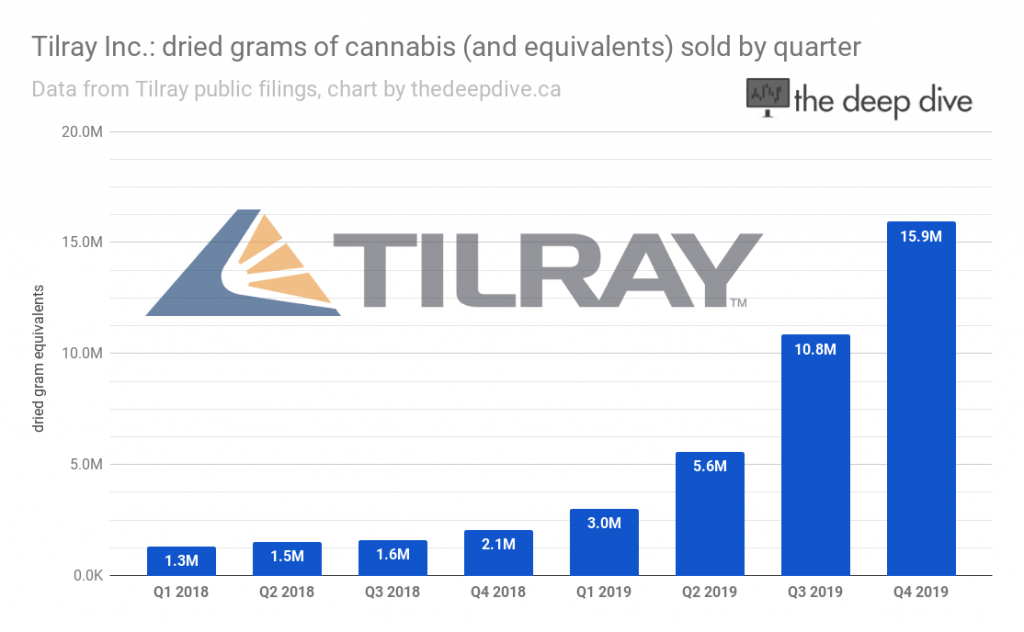 Tilray's hemp/cbd sales were up to $18.6 million from $15.8 million last quarter but, to hear Tilray tell it, they're being hamstrung by the government on all fronts.
The year-end financials carried $6.8 million worth of "valuation adjustments" to the cannabis inventory to account for oil products that "did not have a sell-though opportunity." Tilray says that much of their catalogue not being available until December forced the year end write down of "a significant accumulation of cannabis oil and cannabis byproduct to be converted to oil." Value tests being necessary at year end, the unlucky timing that Tilray is referring to here is a plausible reason for this write down. Ultimately, the value will come back if the product sells. If.
As we write this, March 9, Tilray brand Canaca lists two vape products in BC Cannabis stores, plus two edible products under the Chowie Wowie brand. There are a couple of other oil products, but most everything else is dried flowers.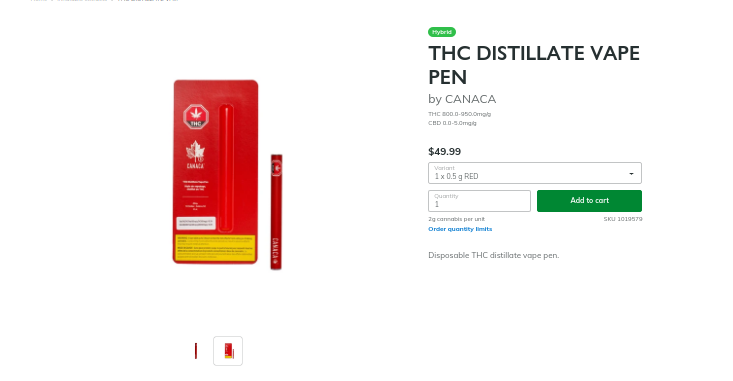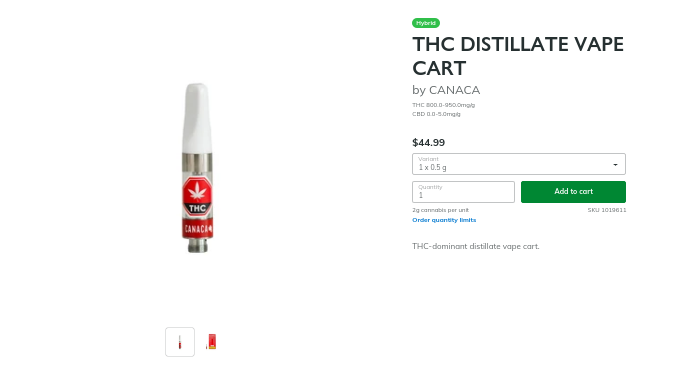 There was a similar "valuation adjustment," to the hemp inventory. A $5.1 million downward adjustment was attributed to a slow start in the CBD market, brought on by a lack of clarity from the USD FDA with respect to CBD regulatory framework. The nature of this lack of clarity hasn't yet slowed down US CBD puncher Charlotte's Web (CSE: CWEB), who managed $25 million in revenue last quarter at a 71% top line margin. CWEB is due to report their 2019 annual results Tuesday the 24th.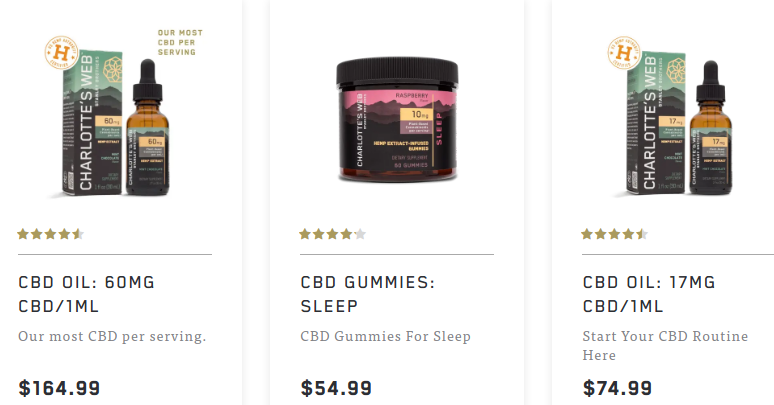 Charlotte's web sells their product direct to consumer, under its own brand, which continues to gain market share in the wake of an apparent marquee flop by Tilray, and it's about time we got around to that.
The Tilray Writedowns
Tilray's plan to take advantage of America's sustained CBD obsession was announced in January of 2019. The company did a deal with high-profile New York-based branding and marketing middlemen Authentic Brands Group (ABG) that would have the modern firm marketing Tilray's CBD through products labelled with any number of the few dozen (authentic) brands in their portfolio.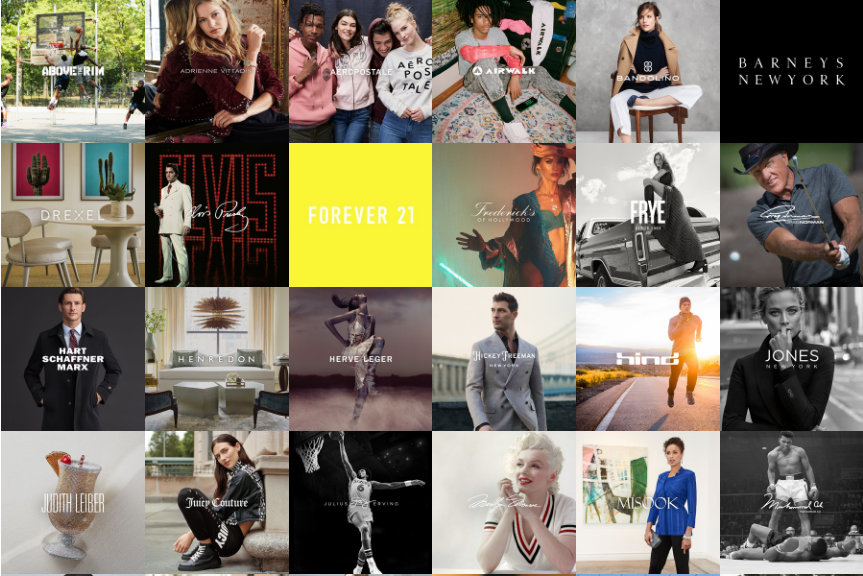 Tilray issued 1.68 million shares and another $33 million in cash to ABG on January 15 to buy the marketing firm's services, brands included. At the time, the shares were worth $155 million US. Tilray kicked in a further $33 million and advanced ABG another $100 million against $10 million per year in guaranteed minimum payments that are meant to come back to Tilray over 10 years.
Tilray notes $4.1 million in income from the ABG profit participation agreement in FY2019 so, in retrospect, Authentic Brands is looking like the big winner here. The company trades in the right to exploit the likenesses of Shaq, Greg Norman, Tiger Woods and Elvis, but the high-end shop hasn't been able to find anything in their stable that work to the standards of the deal they cut.
$4.1 million being less than the $10 million in income that was supposed to be produced, Tilray's auditors mandated that the company take a $108 million impairment charge against the advance, classifying it as a bad loan and completing what might be the best illustration by contrast of the cannabis markets peak and its present trough.
Nobody blinked when Tilray forked over a couple hundred million in cash and stock to this concept agency to attack the enormous US CBD market. Now, following its write-down as a dismal failure in its first year, the newswire is crowded with press-releases from law firms looking to round up a roster of class action plaintiffs to sue Tilray. The way these markets are going, it isn't likely to take very long.

$475 million in convertible notes issued in October of 2019 clock interest at 5% and are payable semi annually, and mature in October of 2023. Since they convert at $167.41/share, we'll keep our eyes on that cash balance ($96 million at the end of January).
Tilray sells shareholders on this still being a worthwhile endeavour with the fact that, excluding all the non-cash write-downs, it's a mid margin business that is still expanding. They're working on GMP certification for their Portuguese facilities, which should put them in position to sell to the lucrative German medical market, along with any Euro markets that might elect to open medical or rec markets.
They hope to handle those better than the US CBD rollout.
Looking forward: Tilray's workers took it on the chin in February as the company laid off 10% of its staff as part of cost cutting measures. We're going to see in the March quarter how those cuts were able to affect their cash flow. Tilray burned $90.8 million in net operational cash flow in Q4, $57 million in Q3.
---
Information for this briefing was found via Sedar and Tilray. The author has no securities or affiliations related to this organization. Not a recommendation to buy or sell. Always do additional research and consult a professional before purchasing a security. The author holds no licenses.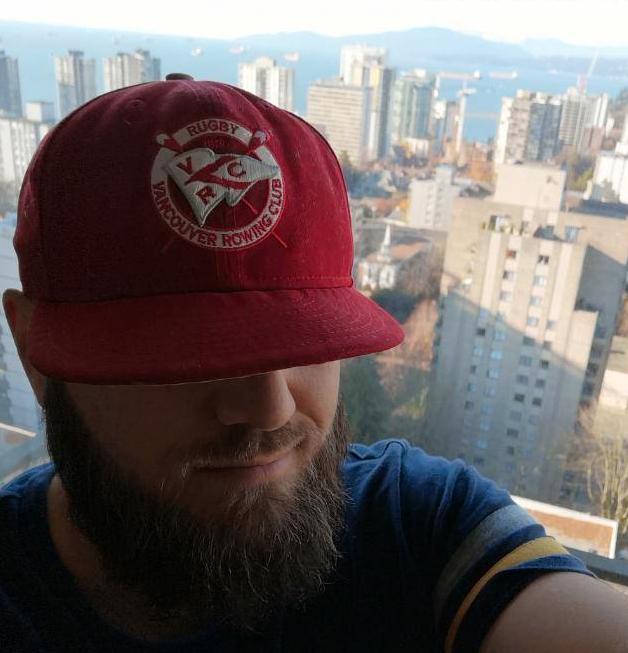 Braden Maccke is a freelance writer from Vancouver, B.C.
You can read all of his Deep Dive articles here.
He can be reached at braden@fundamentalhype.com.