Tucker Carlson's Farewell to Fox News: A Retrospective
Picture this: a man walks into a newsroom and quickly becomes the face of a network, garnering millions of loyal viewers while stirring up controversy with every show.
Sounds like a Hollywood script, right?
But no, we're talking about the one and only Tucker Carlson, who's now bidding adieu to Fox News after the Dominion Voting Scandal despite record-breaking ratings.
So, gather 'round, folks, as we take a stroll down memory lane and revisit Tucker's roller coaster ride at Fox News. We'll delve into his swift rise to stardom, the numerous controversies that kept him in the limelight, and the multi-million-dollar lawsuit that ultimately led to his departure.
Tucker's time at Fox News
Back in 2009, Tucker waltzed into Fox News as a contributor and found himself on various shows such as Red Eye with Greg Gutfeld and Special Report with Bret Baier. Tucker wasn't shy about seizing the spotlight, even hosting a special in 2015 called Fighting for Our Children's Minds, which focused on the liberal indoctrination of children in public schools.
Which was essentially a rejected Harry Potter spin-off where Tucker Carlson teaches Defense Against the Liberal Arts.
Carlson's climb continued as he co-hosted Fox & Friends Weekend, and in 2016, launched Tucker Carlson Tonight, quickly capturing 3.7 million eyeballs in its premiere episode. By June 2020, Tucker Carlson Tonight became the highest-rated cable news show in the U.S., with four million viewers on average. That's a lot of Tucker fans.
By October 2020, his show averaged 5.3 million viewers, breaking cable news records. Tucker became a star on Fox News.
Tucker's controversies at Fox News
Of course, for a man who says controversial things on TV every night. There are going to be some controversies. Let's discuss these.
It's hard to forget his charming statement about "unregulated" immigration making the U.S. "poorer and dirtier and more divided," which led to at least 20 advertisers boycotting his show. The boycotts didn't stop there, as in March 2019, Media Matters unearthed some old radio gold where Carlson likened women to dogs and defended statutory rape.
A true prince among men.
In 2018, Carlson accused Playboy model Karen McDougal of extorting Donald Trump, leading to a lawsuit which was later dismissed.
And who can forget his take on the storming of the U.S. Capitol, where he flirted with "false flag" theories and suggested the protesters were "right" to believe the election was "unfairly conducted." As a cherry on top, former Tucker Carlson Tonight senior producer Abby Grossberg sued Carlson and Fox News for allegedly forcing her into giving misleading testimony in Dominion's defamation suit. Scandalous, indeed.
The Dominion voting lawsuit
Let's talk about the Dominion Voting lawsuit.
Dominion sued Fox News for a cool $1.6 billion in March 2021, accusing the network and its anchors of knowingly spreading false conspiracy theories about the company's role in the 2020 presidential election. The lawsuit claimed these falsehoods damaged Dominion's reputation and caused significant financial harm. Suddenly, responsible reporting became the talk of the town, with potential consequences for media companies spreading false information.
Fast forward to Fox News settling Dominion's defamation lawsuit for a whopping $787.5 million, and we were this close to a six-week trial that could've been a who's who of conservative media. Imagine Sean Hannity, Tucker Carlson, Laura Ingraham, and Rupert Murdoch himself testifying under oath.
Court filings revealed that top Fox anchors and executives had repeatedly denounced the fraud claims involving Dominion machines. Our dear friend Tucker even called the claims "insane" and "absurd." Of course, hindsight is 20/20, especially when there's a hefty settlement involved.
The reactions
Twitter has been abuzz with reactions to Tucker Carlson's departure from Fox News, with opinions ranging from celebration to despair. Representative Alexandria Ocasio-Cortez (AOC) called for Tucker and Fox to be punished, stating, "When you look at what Tucker Carlson and some of these other folks on Fox do, it is very, very clearly incitement of violence — very clearly incitement of violence."
On the other hand, user @catturd2 seemed optimistic about Tucker's future, tweeting, "Tucker can start his own thing now and say exactly what he wants. He'll be 100x more powerful."
Another user, Matt Walsh, called it a "disastrous moment for Fox News."
There's no denying the impact Tucker had on Fox's viewership, as many expressed their disappointment and plans to cancel their subscriptions. One user wrote, "Tucker was the ONLY show I watched on @FoxNews!! He was the only reason I had @foxnation so I will be canceling that!"
Others highlighted Tucker's influence on the military, with a tweet stating, "Every. Single. Military DFAC and commissary plays Fox News 24/7. Tucker not being a part of that lineup is huge." Meanwhile, environmental lawyer and activist Robert F Kennedy Jr. praised Carlson's courage and lamented the power of Big Pharma over TV news content.
In conclusion
Thanks to the Dominion lawsuit, we learned that Tucker secretly despised Trump. This would have likely created some problems for the channel as they moved forward into the upcoming election season.
But even still, eventually, these headliners need to move on. Fox News seems to have a knack for discovering "talent," having given us the likes of Bill O'Reilly, Glenn Beck, and Megyn Kelly in the past. But it's hard to say if this lineup created the most valuable time slot in American news. Or if the most valuable timeslot in American news created them.
All those headliners still have a following, but one that pales in comparison to that Fox News evening viewer. Glenn Beck started Blaze Media, which based on some Axios 2020 data has 450,000 subscribers paying them $102/year. Megyn Kelly originally got paid $69 million for 3 years by NBC news, but has since slid over to SiriusXM and to her credit is now all over our social media timelines.
We recently learned she is really angry at Dylan Mulvaney getting a deal to endorse sports bras. Shocking she didn't last on NBC News. Am I right?
And then we got Bill O'Reily who now is hosting a YouTube show, where he's doing impressions of Nancy Pelosi.
As for Tuckey, the world is now his oyster.
Today, Tucker might just be the sizzling hot ticket a smaller platform like Spotify, Roku, or Rumble who wants to get bigger. Sure, Apple+ has Jon Stewart, and HBO's got John Oliver and Bill Maher, but those platforms seem to have a penchant for the left side of the political aisle.
Spotify might make sense. They did take on Rogan.
But for the most part, when it comes to big tech, the idea of any of the big players paying a right wing pundit just seems unlikely.
Enter Twitter stage right. Tucker and Elon seem to be chummy lately, and the platform's been flirting with the idea of taking a serious run at video content.
Elon says with the ideas in his head, content creators will make more on Twitter than they do on YouTube by "simply enabling content creators to prosper without applying censorship."
Tucker is exactly the kind of guy that would meet this brave new media world Elon speaks of. Now, I don't know if Twitter can move fast enough. Elon's audience is chomping at the bit to pay him and I'm sure offers are coming in fast.
Whether it's Apple+, Spotify, Rumble, Twitter Substack, or OnlyFans.
The only question, is who will win the bow tie sweepstakes?
---
Information for this briefing was found via Wall Street Journal, Fox News, and the sources mentioned. The author has no securities or affiliations related to this organization. Not a recommendation to buy or sell. Always do additional research and consult a professional before purchasing a security. The author holds no licenses.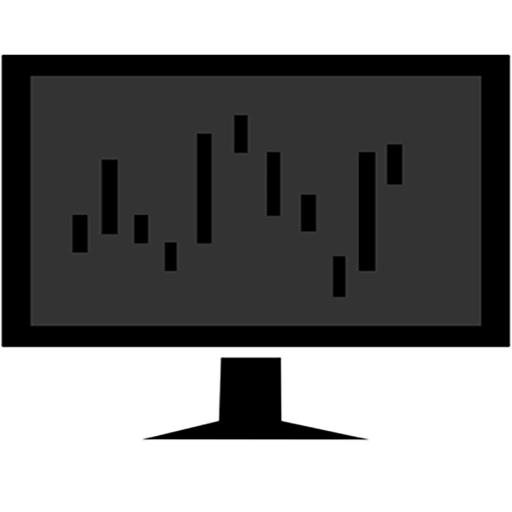 As the founder of The Deep Dive, Jay is focused on all aspects of the firm. This includes operations, as well as acting as the primary writer for The Deep Dive's stock analysis. In addition to The Deep Dive, Jay performs freelance writing for a number of firms and has been published on Stockhouse.com and CannaInvestor Magazine among others.