Willow Biosciences: Jazz Pharma – GW Pharma Merger Has Positive Read-Through For Company
Last week's announcement that Jazz Pharmaceuticals plc (NASDAQ: JAZZ) has agreed to buy GW Pharmaceuticals (NASDAQ: GWPH) for US$7.2 billion in cash and stock, representing an approximate 50% premium from GWPH's day-before share price, has far-reaching implications for cannabinoid drug development, as well as likely accelerating the biosynthesis of those drugs. It could also have a positive effect on Willow Biosciences Inc. (TSX: WLLW), a small-cap biotechnology company and an emerging player in the biosynthesis industry. 
GWPH discovers and develops novel therapeutics from its proprietary cannabinoid platform. Its flagship Epidiolex™ product, the first plant-derived cannabinoid approved by the U.S. Food and Drug Administration, treats diseases caused by severe early-onset epilepsy.
Willow focuses on the production of high-purity, pharmaceutical-grade, plant-derived cannabinoid compounds. It has developed a unique method to produce pure cannabinoids efficiently on a large scale (see details of the process below). More specifically, in December 2020 Willow announced it had reached an agreement with a highly regarded contract manufacturer to produce its first cannabinoid, Cannabigerol (CBG), on a commercial scale in the first quarter of 2021. 
Multiple kilograms of CBG are expected to be produced in this first run. In turn, Willow expects to record its first sales of CBG in the second quarter of 2021, fully six months ahead of management's prior expectations. In 2020, Willow built and operated a successful CBG fermentation pilot program, which produced virtually pure CBG with no trace of THC.
GWPH's product pipeline consists of Varin cannabinoids like CBDV and THCV. Varin cannabinoids have two fewer carbon atoms than their parent materials and are believed to possess somewhat different medicinal and wellness properties.Jazz Pharmaceuticals will likely want to produce these drugs at scale but cannot do so through traditional extraction methods.
Instead, the company will almost certainly do so via a biosynthetic manufacturing process that can produce high-quality cannabinoids — such as Willow's. Thinking more broadly, many cannabinoids relevant to drug development must be manufactured biosynthetically to be commercially viable. Even GWPH's Epidiolex™ epilepsy drug could be produced more cheaply, with greater purity, and in larger quantities using a biosynthetic process.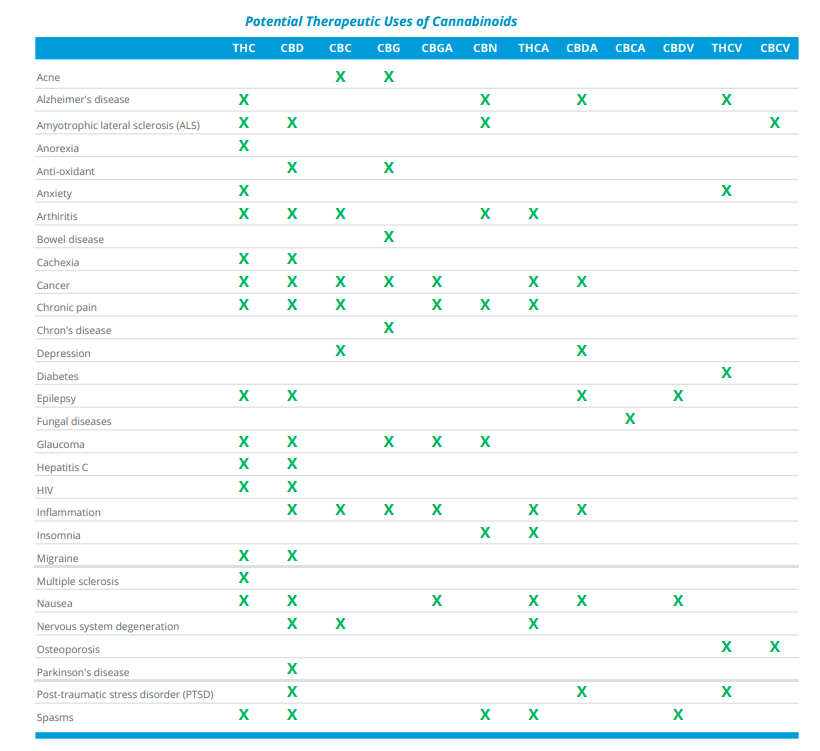 Willow's Biosynthesis Process
Willow has identified the genes responsible for cannabis production in a cannabis plant. That information is transferred into a yeast, creating what the company terms a miniature cannabinoid factory. The company then combines the optimized yeast strain with low-cost materials in a fermentation vessel.
This combination takes just a few days to accomplish, unlike plant-based processes which can take months. The end-product is a unique, 99+% pure cannabinoid such as CBG, which is identical to cannabinoids produced in plants, but free of pesticides, waxes and heavy metals found in plants.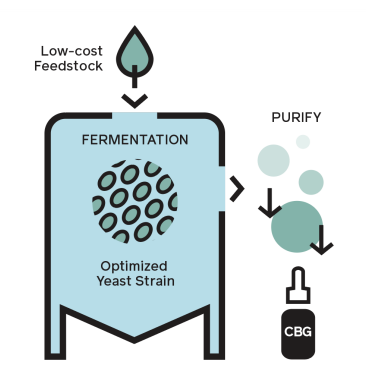 The size of Willow's addressable market could be enormous. The brokerage firm Raymond James estimates that the global synthetic cannabinoid market may reach $30 billion in 2030, up exponentially from $200 million in 2020. Phrased another way, the present value of the market, after factoring in projected aggregate free cash flows of market participants, could be $40 billion.
Solid Balance Sheet
Factoring in the $10 million which the company raised in October 2020 through the public issuance of stock and warrants, Willow's balance sheet looks solid – which is before the recently announced $25.0 million bought deal currently being conducted by the company that is expected to close in the near term, as well as funds from the recent acceleration of warrants. The company had $9.1 million of cash and a minor amount of lease debt as of September 30, 2020. Willow's operating flow deficit has averaged about $3 million per quarter over the five quarters ended September 30, 2020.
| | | | | | |
| --- | --- | --- | --- | --- | --- |
| (in thousands of Canadian $, except for shares outstanding) | 3Q 2020 | 2Q 2020 | 1Q 2020 | 4Q 2019 | 3Q 2019 |
| Operating Income | ($7,595) | ($10,069) | ($1,416) | ($3,092) | ($1,099) |
| Operating Cash Flow | (2,813) | (2,915) | (3,152) | (4,366) | (1,475) |
| Cash – Period End | 9,092 | 12,244 | 15,962 | 19,644 | 24,042 |
| Debt – Period End | 582 | 500 | 1,088 | 1,199 | 1,097 |
| Shares Outstanding (Millions) | 78.9 | 78.9 | 78.9 | 78.9 | 78.9 |
While Willow has produced high-purity synthetic CBG on a pilot basis, it is possible that such quality cannot be achieved on a much larger scale. If the company's manufacturing plans for CBG are successful, Willow will probably have to raise equity to fund further expansion. If so, the company would likely be selling new equity at prices much higher than its current valuation (a high-class problem). 
Willow is a well-positioned biotechnology company which may be on the doorstep of revenue generation. Its synthetic high-purity CBG product may begin to be sold to consumers in 2Q 2021. Perhaps even more important, market demand for all synthetic cannabinoids, including potentially from Jazz Pharma-GW Pharma, is projected to soar over the next 5-10 years. If these estimates prove correct, and if Willow can establish itself as a market leader, its enterprise value which is currently about $160 million, could increase dramatically.
Willow Biosciences trades at $1.98 on the TSX Exchange.
---
FULL DISCLOSURE: Willow Biosciences Inc is a client of Canacom Group, the parent company of The Deep Dive. The author has been compensated to cover Willow Biosciences Inc on The Deep Dive, with The Deep Dive having full editorial control. Not a recommendation to buy or sell. Always do additional research and consult a professional before purchasing a security.