You Mad, Bro? Blame The Media.
Ethan Faber, Director of CTV News Vancouver, has apparently resolved to stick up for the company more in 2023. The veteran newsman led off a January 1st message to his viewers (We will not be intimidated: A New Year's message from our newsroom), with an anecdote about anti-semitic bullying that his father faced as a youth in Columbus, Ohio. He was reminded of the story in February, 2022, when protesters gathered outside of the Downtown Vancouver studios of CTV to yell at him about his station's coverage of the COVID 19 pandemic.
"The Media is the Virus"
…isn't a nice thing for an angry mob to shout up from the sidewalk at a humble Vancouver News Director. Considering the fact that Faber's response is being delivered eleven months later, we dare say it left an impression. When the open letter gets through with how mean it was to call his TV station names, it sticks up for his newsroom and its process, which is "guided" by a number of associations and standards councils. It then goes on to find a silver lining in the "spirit of cooperation and common cause," under which CTV and other local stations pooled their resources to facilitate live coverage of the funeral of Shaelyn Lang, an RCMP officer killed on duty in November.
Nowhere in Faber's defiant New Years Day address to the crank brigade does he mention or show that he or his organization has done any self-reflection over the past eleven months, but it's hard to blame him for that. It's no way to keep a News Director job.
They're Mad as Hell, and They're Not Going To Take It Anymore!
Several in-person encounters with the same protest group that has been living in Faber's head rent-free for almost a year left this author with the impression that they were passionate about their positions, despite not having given them all that much thought. The pandemic closed their bars and churches, and kept them from visiting elderly relatives in nursing homes. That sucked and they didn't like it.
The notion that they had to be injected with something they didn't understand to get their social lives back frightened and upset them as much as the fact that their compliance would be tracked by a centralized network. The epidemiology behind the public health orders and the biology behind the vaccine weren't things they understood or cared to. Their lives were being upended on the orders of their government, to the considerable benefit of two global pharmaceutical companies, creating knock-on benefits for the financial sector, in an attempt to fix something they couldn't see and didn't understand.
They would have preferred to see news media blow the lid off of the injustice behind their (perceived) victimhood. Instead, it was telling them to shut up and take their medicine.
Had Faber spent any part of 2022 thinking about what put those people down there yelling at him, instead of just stewing about it, he may have considered angles of coverage that his newsroom could have taken during the pandemic that might have shown that they weren't in the tank for government and corporations, as his critics allege. Stories about how the patent protection on these vaccines were being handled in Canada could have been compelling news, and a good draw. Just how much personal data is carried in the QR codes that prove an individual's vaxxed status? Can they be faked or hacked? Could they be used by, say, a restaurant chain to do customer profiling?
Coverage like that might not have made a difference to the Flu-Trucks-Clan, whose minds are made up, but they aren't the only ones skeptical of corporate media and its role in a world that seems increasingly uncertain and unfair. They're just the loudest.
Ma Bell's Mouthpiece
CTV is a property of Bell Media, the media arm of Bell Canada, professionally known as BCE Inc. (TSX: BCE). The oldest, largest, and most lucrative telco company in Canada owns and operates enormous nationwide wired and wireless networks that generate reliable, high-margin returns consistently. Its yield is large and steady because this modern world demands that everyone have stable network access, and the handful of companies who provide it don't have any meaningful reasons to compete with each other on price.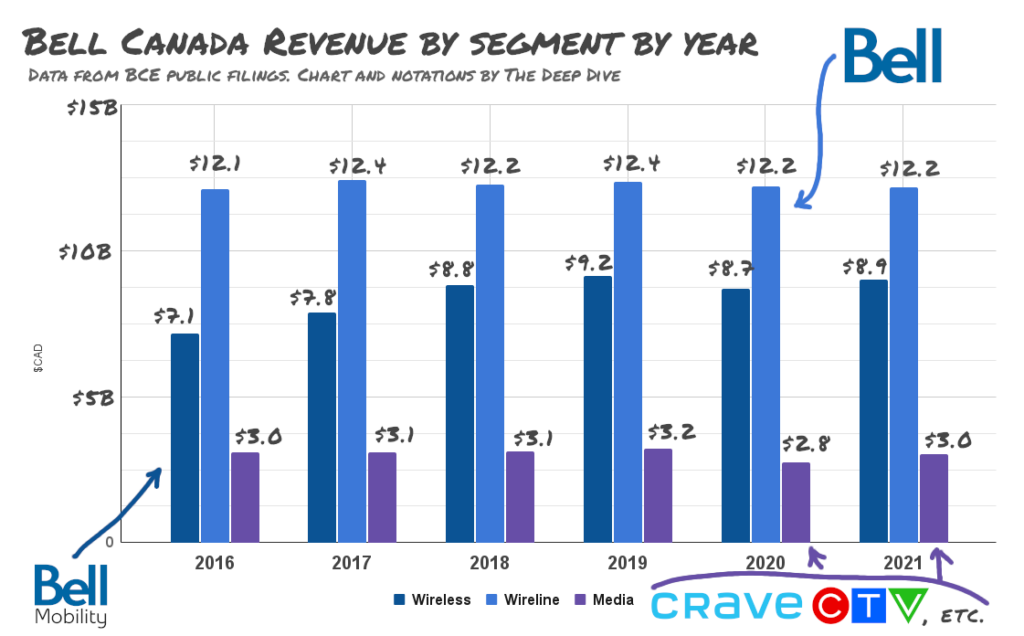 Investment banking types, like Davi Ghose, are agitating for a spinoff of Bell Media. In a December 14th Globe and Mail editorial, Ghose estimate Bell Media's value at $6.2 billion – an effectively flat growth curve since its 2012 formation out of $6.4 billion worth of acquisitions. Ghose can't understand why Bell is hanging on to all that dead weight, when it could be sold off, and the proceeds invested in more wireline and wireless networks, to create more of that sweet, sweet cashflow!
But Ghose might not appreciate the complimentary value that Bell Media represents to Bell Canada as a whole. Sooner or later, someone is liable to point out that Bell generates $8 billion worth of cash flow per year from government-licensed networks that are unquestionably essential services, then funnels $3 billion of it directly to its shareholders. If the meme kids get ahold of that information, and put it in a format that helps it make its way around the echo chamber, it's liable to become common knowledge among the 20 million subscribers who get muscled out of $200 – $600 a month to facilitate that gravy train, and it wouldn't be very good for business.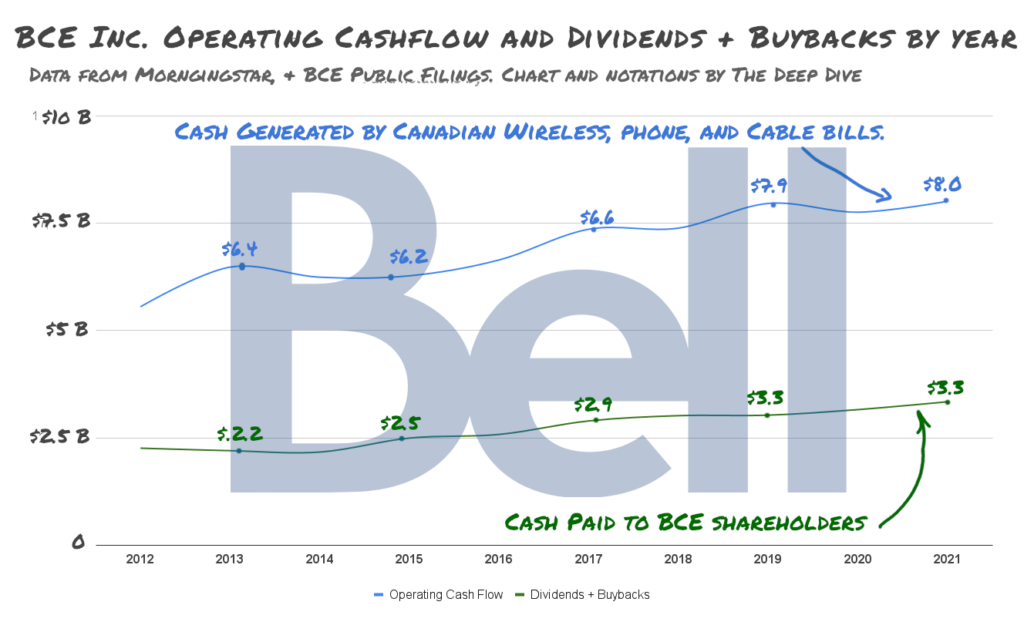 Control of a major news outlet is a license to decide what is and isn't important. A dozen or so regional equivalents of Ethan Faber don't need to actively suppress meaningful information, exactly. Not in the way the chuds prone to heckling him from Robson St. think they do. They don't even need to do it consciously or intentionally.
Their perfectly normal, reasonable, and respectable job is to keep churning out news content. If they do their jobs to the best of their abilities, their newsrooms will produce a volume of news under which any criticism that does surface can be subverted, minimized, or just plain buried. None of the content produced is likely to take a critical look at our economy's greatest benefactors, including the company that funds it.
Why would it?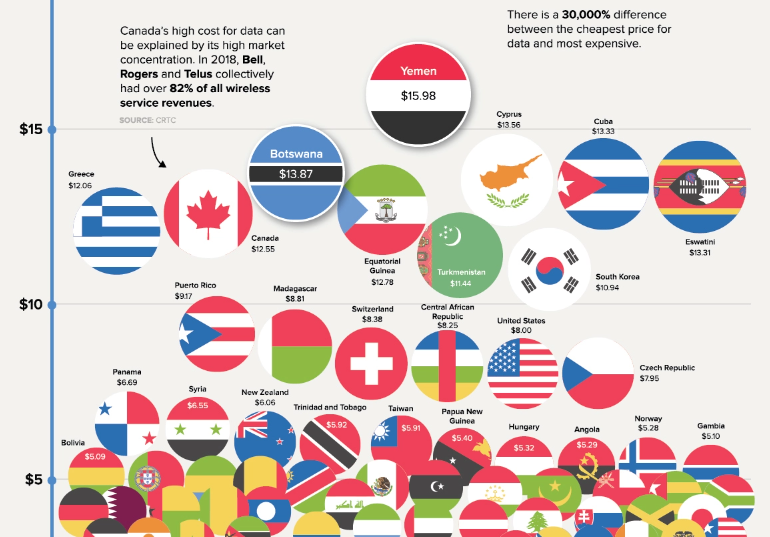 ---
Information for this briefing was found via Sedar, CTV, and the sources mentioned or linked. The author has no securities or affiliations related to this organization. Not a recommendation to buy or sell. Always do additional research and consult a professional before purchasing a security. The author holds no licenses.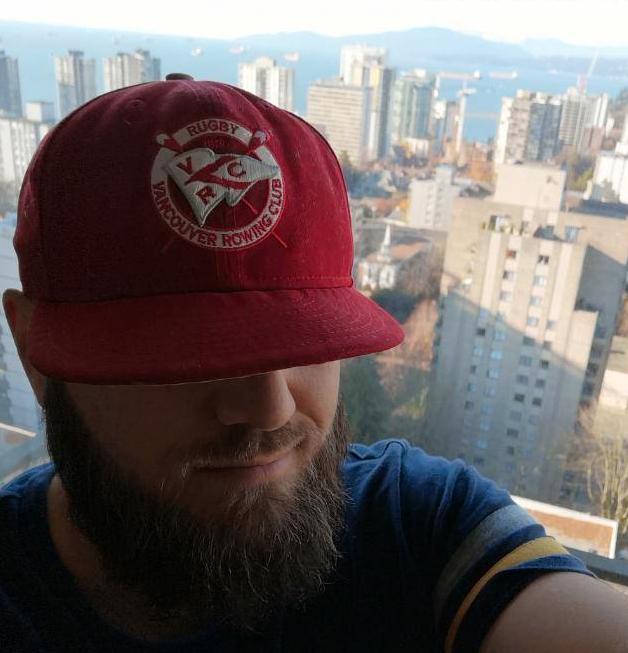 Braden Maccke is a freelance writer from Vancouver, B.C.
You can read all of his Deep Dive articles here.
He can be reached at braden@fundamentalhype.com.