Balaji Srinivasan Bets $2 Million The US Will Enter Hyperinflation In 90 Days
Balaji Srinivasan, former general partner at the venture capital firm Andreessen Horowitz, is issuing a bet with two individuals at $1 million a piece. The bet: bitcoin will reach $1 million in 90 days, signifying that the United States will enter hyperinflation.
Answering a tweet by one James Medlock, Srinivasan took up the bait that the US will enter hyperinflation in three months. He is confident enough that he's only asking Medlock to bet 1 bitcoin, currently priced at $28,000.
Later on, he revealed that he made the same bet with another unspecified person, with the two people "sufficient to prove a point."
Basically, if bitcoin is worth more than $1 million in 90 days, Srinivasan wins the bet and takes a bitcoin a piece from each person–which would be worth more than $2 million in total should the crypto asset be valued as such.
But if bitcoin isn't worth beyond a million after the specified timeframe, Srinivasan loses and needs to pay $1 million a piece to each counterparty.
But is the US really headed for hyperinflation?
Srinivasan has been sounding the alarm for dollar devaluation, positing that printing money to pay off debts would contribute to the fiat's decline. He has been advocating for people to move their assets to bitcoin instead.
"We have to define hyperinflation in BTC vs USD terms because all other fiat currencies can and will be inflated away. That is hyperbitcoinization," Srinivasan tweeted. "What's going to happen is that individuals, then firms, then large funds will buy Bitcoin."
While the timeline for dollar devaluation and the so-called hyperbitcoinization seems contentiously fast, Srinivasan noted that "hyperinflation happens fast [and] we've seen digital pandemics (COVID), digital riots (BLM), and digital bank runs (SVB)."
"Everything will happen very fast once people check what I'm saying and see that the Federal Reserve has lied about how much money there is in the banks. All dollar holders get destroyed," he added.
Annual inflation in the United States fell to 6% in February 2023, the lowest level since September 2021, in line with market expectations, and down from 6.4% in January. The rate has fallen since its peak in June at 9.1%.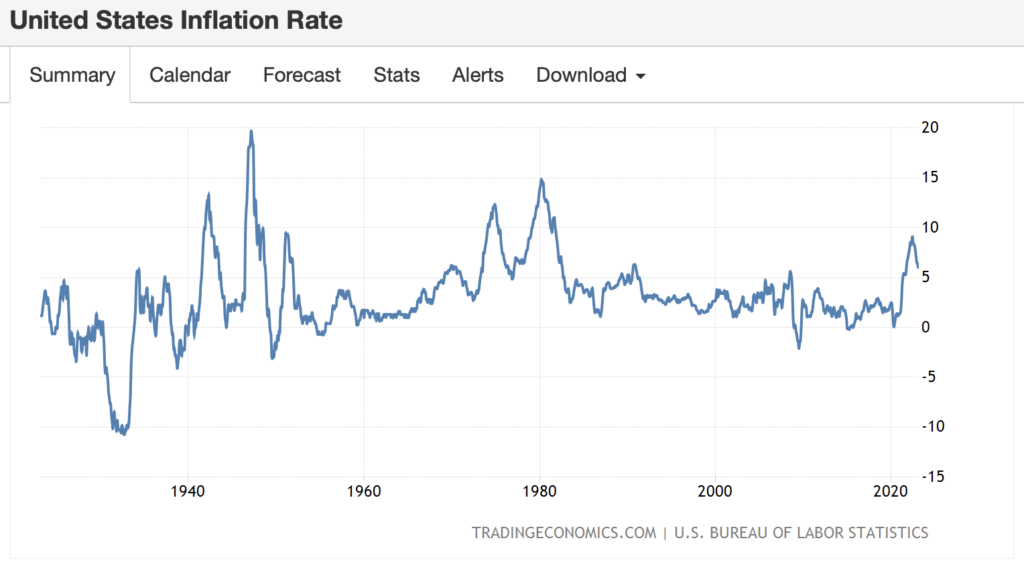 And while bitcoin enjoyed a range of around $66,000 towards the end of 2021, the price slumped through 2022–what observers call the "crypto winter"–before plateauing currently at sub-$30,000.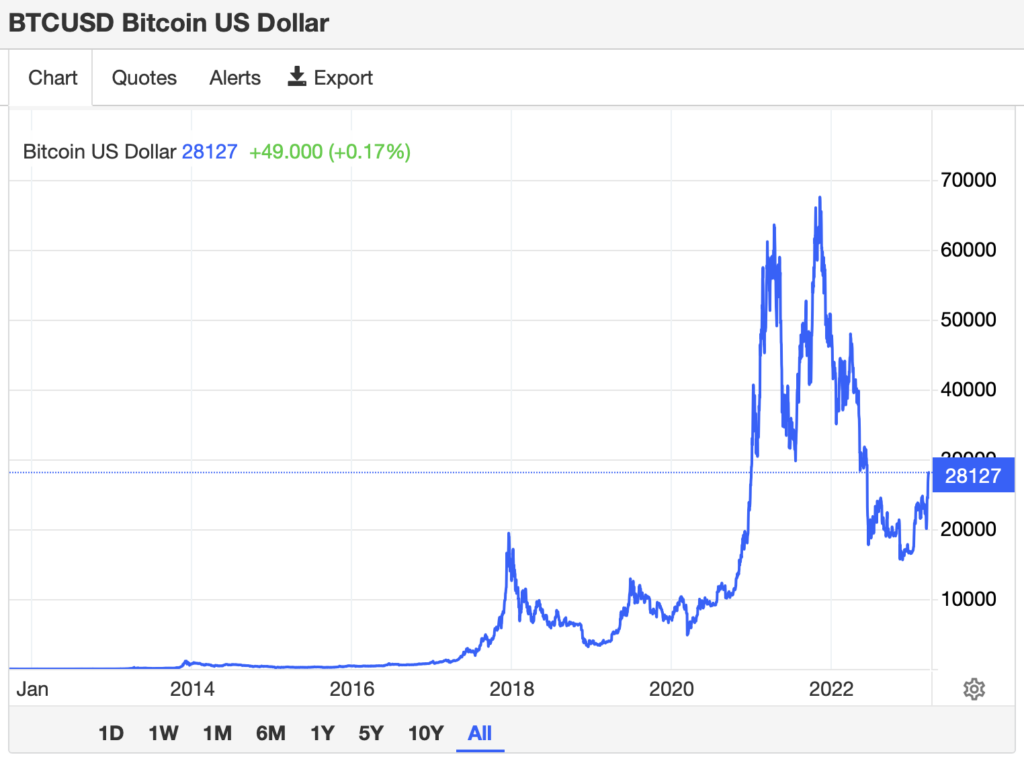 But Srinivasan is unfazed and is committing to the bet, which he acknowledges has a 40 to 1 odds.
If no party backs down, one thing is for sure at the end of 90 days: someone is about to be a million richer.
---
Information for this briefing was found via the sources mentioned. The author has no securities or affiliations related to this organization. Not a recommendation to buy or sell. Always do additional research and consult a professional before purchasing a security. The author holds no licenses.