Biden Administration Bans Russian Energy Imports, Warns of Surging Fuel Prices
President Joe Biden announced the US will be banning all exports of Russian oil and natural gas, in an effort to further retaliate against Russia's military invasion of Ukraine.
Following a mammoth-sized avalanche of sanctions targeting nearly everyone and everything Russian, the White House finally turned up the heat and decided to ban all imports of oil and gas from Russia. "We're banning all imports of Russian oil and gas energy," Biden exclaimed during a press conference on Wednesday. "That means Russian oil will no longer be acceptable in U.S. ports and the American people will deal another powerful blow to (Russian President Vladimir) Putin's war machine."
A powerful blow indeed! Except that the US accounts for only a minuscule portion of Russia's oil exports— 1.3% of its total, to be exact. Conversely, according to EIA data, imports of Russian oil amounted to about 3% of all US-bound shipments of crude in 2021, and have since fallen to the lowest annual pace since 2017. (Prime Minister Justin Trudeau, for his part, also banned Russian oil imports last week, even though Canada hasn't imported any Russian crude since 2019— but its the Chicken Soup for the Soul symbolic gesture that counts, right?)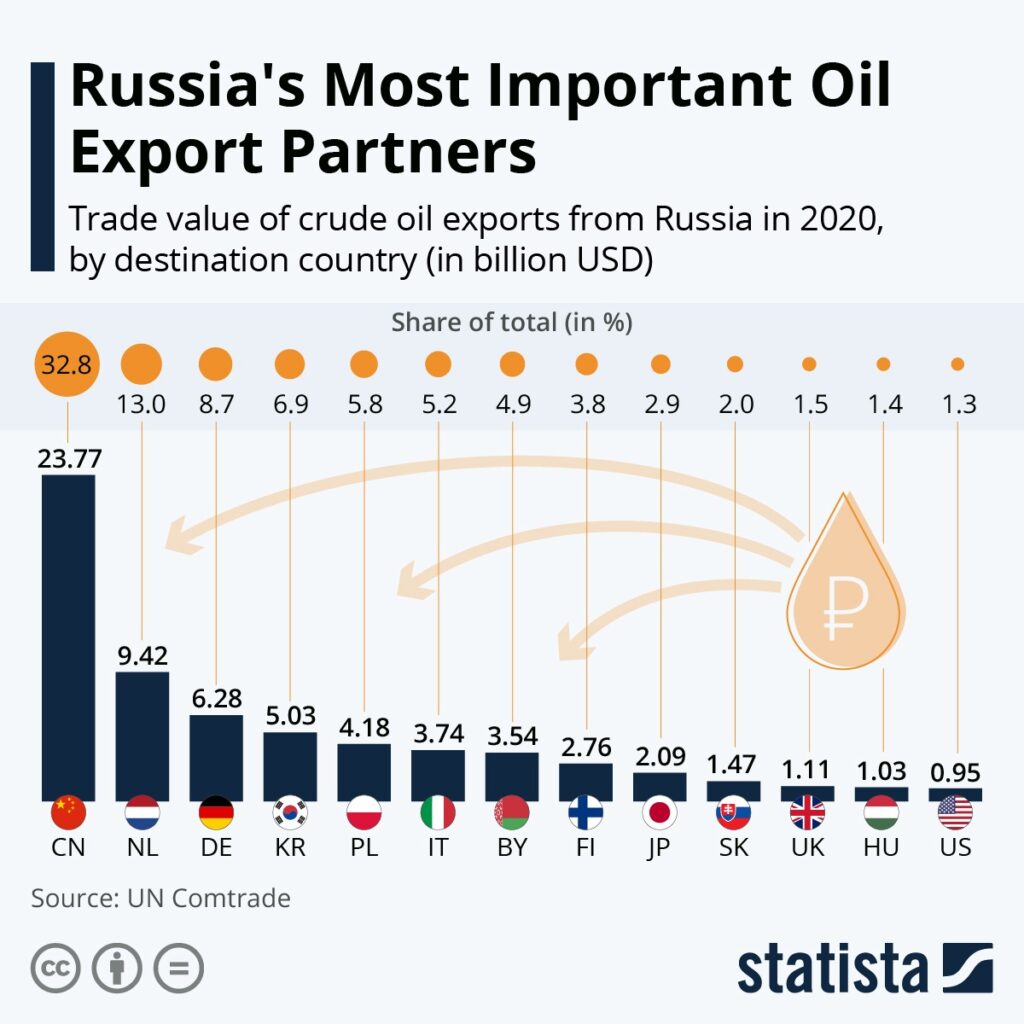 But nonetheless, the move is expected to send already sky-high oil prices soaring even higher, because America's own domestic oil sources are not immediately prepared to make up for the sudden shortcomings in energy supply. The Biden administration has already made a plea of desperation to OPEC to boost global oil supply, and is even mulling sending advisors to Saudi Arabia (leaving all criticisms of the Kingdom's ghastly human rights track record behind, of course) to convince the world's largest oil exporter of quickly increasing output.
In the interim, though, Biden warned Americans to brace for astronomically high fuel prices, urging their pocketbooks to persevere all in the name of teaching the Kremlin a lesson. "This is a step that we're taking to inflict further pain on Putin but there will be costs as well here in the United States," he said. "Republicans and Democrats alike understand that. Republicans and Democrats alike have been clear that we must do this."
Republicans were quick to welcome the Biden administration's ban on Russian imports, but were also just as swift in criticizing the president's green energy policies, which have been discouraging to America's oil and gas production, and not to mention the main reason behind the annexation of the Keystone XL pipeline. However, Biden was quick to embark on damage control, and explain why, exactly, the US is unable to instantaneously respond to the Russian supply shock and ease rapidly accelerating fuel prices.
According to Biden, the US oil industry has access to over 9,000 federal drilling permits which can be tapped into in order to increase output and provide subsequent relief at the pumps— and his administration is encouraging them to do so! White House spokesperson Jen Psaki went as far as to assure Americans that the Keystone wouldn't alleviate crude supply shortages anyway, because "Keystone was not an oil field; it's a pipeline," and "oil is continuing to flow in— just through other means."
Well, the "other means" that Psaki is alluding to have yet to materialize at the pumps, because on Tuesday morning, US gasoline prices hit a record-high of $4.173 per gallon, according to data from the the American Automobile Association.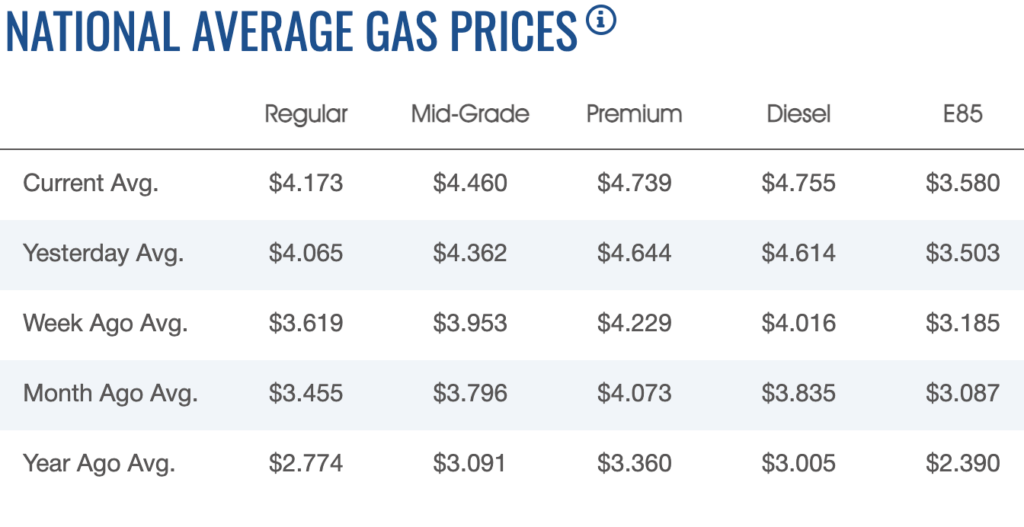 In fact, according to American Petroleum Institute CEO Mike Sommers, Biden is construing the facts when he exclaims that approved but untapped drilling permits for federal land are available for producers to use as they please. "There's a fundamental misunderstanding of the administration as to how the process actually works," Sommers said, as cited by Fox Business. "Just because you have a lease doesn't mean there's actually oil and gas in that lease, and there has to be a lot of development that occurs between the leasing and then ultimately permitting for that acreage to be productive."
"I think that they're purposefully misusing the facts here to advantage their position." Instead, Sommers said the Biden administration should embark on additional policies in favour of domestic oil and gas production, rather than begging OPEC for an output boost— an argument even Elon Musk made last week.
---
Information for this briefing was found via the WSJ, Statista, the American Automobile Association, and the sources mentioned. The author has no securities or affiliations related to this organization. Not a recommendation to buy or sell. Always do additional research and consult a professional before purchasing a security. The author holds no licenses.