Introduction
Qyou Media (TSXV: QYOU) is a venture-listed equity focused on capturing the growing opportunity of media markets globally. As of late, the firm has focused much of its efforts on the rapidly expanding media opportunity within the country of India, one of the fastest growing markets. The firm, while headquartered in Los Angeles, has operations across both Poland, via Q Polska, and India, via The Q India.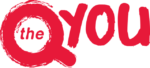 While containing operations within both Europe and Asia, our largest focus is on that of its Indian operations, where the largest opportunity for growth currently exists due to unique demographic opportunities that are just now presenting themselves. The largest subset of the country is just now nearing an age where marketers and advertisers are able to monetize discretionary spending habits of this segment directly thanks to the coming-of-age of the group, and Qyou Media, via The Q India, has positioned itself well to grab hold of this growth.
Qyou currently has several media offerings in place within the country, via a traditional television channel, referred to as a "linear channel," as well as through content distribution through over-the-top (OTT) and mobile offerings. The firm has also capitalized on the growing potential of social media influencers, by signing numerous rising stars to exclusive contracts for the distribution of their content as well as for the right to use them for marketing and advertising purposes.
Investment Thesis
The investment thesis behind that of Qyou Media is based on the following core themes surrounding the India market opportunity.
The Indian media market is growing at an annualized rate of 12.4%, relative to rest-of-world annualized growth of 4.2%.
Qyou's unique concept of partnerships with social media influencers enables the firm to capture large swathes of viewers with minimal effort.
Qyou's target market of Millennials and Generation Z are the largest demographic subsets of people within India.
Changing preferences for content consumption methods presents an ideal opportunity for new players to enter the industry.
Qyou maintains a seasoned executive team, whom hail from the likes of MTV, Lionsgate Entertainment, and Sony Pictures.
The Market Opportunity
India's digital media and entertainment landscape is expanding rapidly. According to a 2019 KPMG report, the industry saw a compounded annual growth rate (CAGR) of 11.5 percent between the fiscal years 2015 and 2019, which is expected to increase by 2 percent in the next 5 years. The sector's positive growth can be attributed to increased and disruption-free access to mobile and high speed internet, as well as various changes in consumer preferences.
In terms of the Indian population, the largest subset of the Indian population is under the age of 24, with approximately 50% of the people in the country under this age. Further, approximately 65% of the Indian population is under the age of 35. Generation Z – those born between approximately 1995 and 2012 – alone is believed to account for approximately 30.11% of the Indian population, while Millennials are believed to account for an additional 22.73% of the population.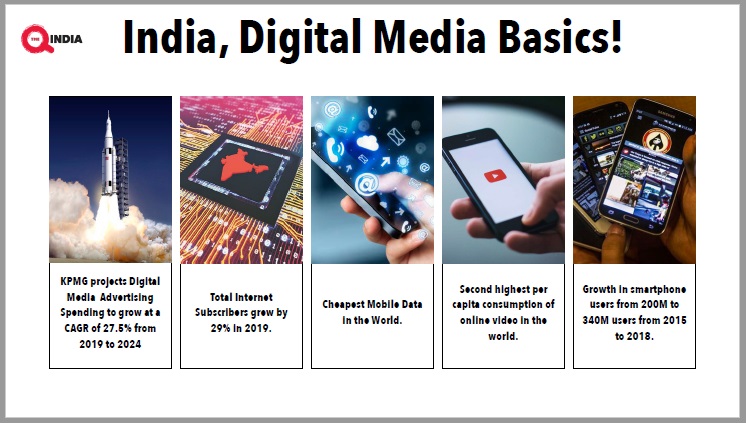 Due to increased internet access in India, younger viewers are progressively demanding more digital and gaming services, as well as on-demand entertainment channels. Data suggests that in 2018, the highest content preference amongst consumers in India was content delivered online, either through free media platforms or/combined with OTT channels. This coincides with the increasing opportunity for new media delivery methods to enter the digital market, where conventional media companies are lagging behind.
With the increasing demand for alternative and progressive delivery of media in India, comes changing consumer preferences for media content. Young viewers, predominantly between the ages of 20 and 30, are contributing to the rising popularity of social media influencers and stars, thus opening a door for new developments in the digital media market. This, combined with the growing demographic in the Indian market, sets the stage for an entity such as Qyou Media to heavily capitalize on the burgeoning influencer market.
The Business Model
Qyou Media's business model within the country of India is centrally focused on three main methods of content delivery and revenue generation, which are akin to traditional sources of funding. All three methods present opportunity within the growing media industry in the country, and coupled together, present a unique opportunity for advertisers to display a consistent message to consumers across several previously decoupled methods of media consumption.
This opportunity for consistent messaging has already enabled Qyou to partner with the largest ad network in India, known as Mediology. The partnership will enable Mediology to drive ad sales for The Q India across multiple media distribution avenues, including it's linear television network and OTT offerings. Mediology's Readwhere AdExchange is India's largest Google Certified Channel Partner, enabling the firm to provider higher ad revenues than competitors in the space. With online ad spend achieving 21% of all ad spend within India in 2018, the partnership offers ample revenue generating opportunity for that of Qyou Media.
Influencer marketing
Qyou has established influencer marketing as a major stream of revenue for the firm within India. The premise is simple – while the prominence of "social celebrities" is growing daily, as is the consumption of social media content, these celebrities still have one desire – to be popular on traditional media platforms. Similarly, advertisers want known celebrities to endorse their products. This is where The Q India comes in.
By offering these social media influencers a spot on traditional media platforms, Qyou is able to sign exclusive licenses with these influencers whom already have a strong following due to their social media presence. The company is then able to use the talent for the purpose of marketing advertiser products both within the content they produce, as well as in television commercials from which they receive a royalty payment. The bonus, is that the influencers typically have a library of content that Qyou is also able to utilize on its television channel and OTT offerings which further drives viewership and revenue generation.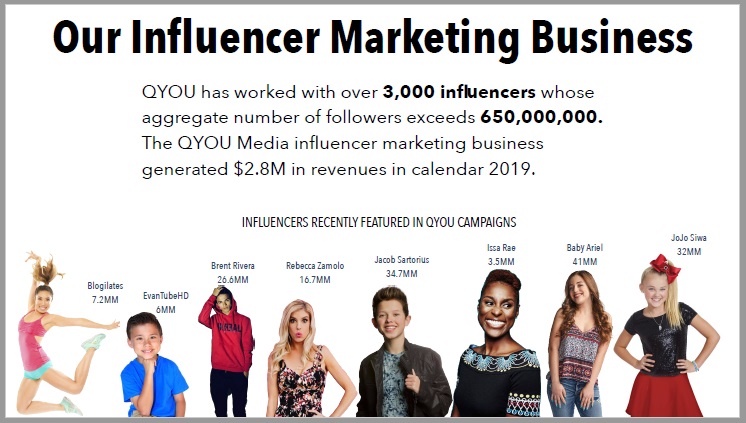 This social media influencer content is then turned around and packaged into what Qyou refers to a social media powered (SMP) digital content. This content, which is produced in conjunction with social media influencers, is packaged into "TV format" packages which is then distributed via Qyou's linear and OTT distribution avenues while leveraging the reach of influencers to drive views.
And advertisers are willing to spend the cash for influencer marketing, too. Social media influencers have an extremely strong following among Qyou's target market – Millennials and Generation Z – and advertisers will want to bring the young generation to their products earlier in their life cycle to guarantee future long term returns. This in turn enables higher revenues from the segment, as Qyou is able to charge higher rates to advertisers for influencer sponsorship.
Viewership of Linear Channel (Traditional)
Qyou has developed what is referred to as a "linear channel" for distribution across the Indian market, known as The Q India. A linear channel essentially consists of the traditional television model – establish a channel for viewers to consume media content with a central focus, while the channel generates revenues via advertising.
In the case of Qyou, the firm has placed an emphasis on the millennial and Gen Z population, which is one of the largest demographic segments of the Indian population. The Indian media market itself is expected to grow at an annualized rate of 12.4% on an annualized basis through to 2021. Of this, Qyou's target demographic is expected to consist of a significant portion of the growth.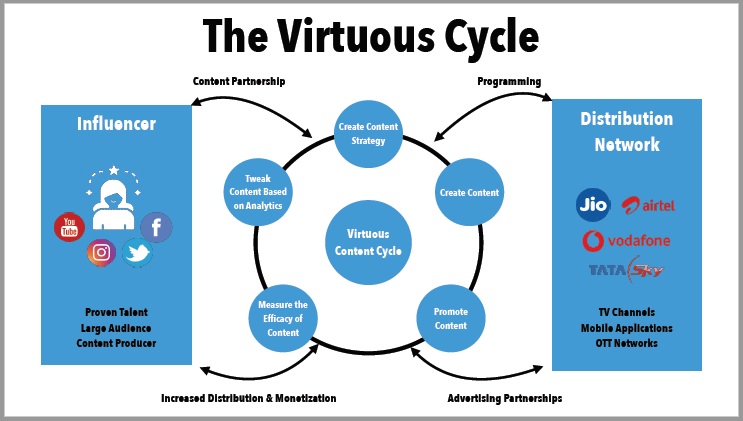 Qyou Media has established several distribution partnerships with networks in India that has made the Qyou channel available for consumers. These networks include Tata Sky and Airtel Digital among others. By making their channel accessible on linear network television, Qyou's content is able to reach approximately 32 million households, with further agreements set to increase that number dramatically. Such partnerships with networks will allow Qyou Media to significantly increase their distribution, enabling more viewers to access their content and thereby increase advertising revenues for the company.
Over-The-Top (OTT)
Qyou Media has also made their content available on over the top networks. What is over-the-top? Think of subscription-based services such as Netflix, CraveTV, or Amazon Prime that a user is able to utilize on their smart TV or via the internet to access additional programming that is largely user driven.
Qyou Media has signed distribution agreements with a number of over-the-top platforms within the region, including the recently announced arrangement with ZEE5 as well as Watcho and Sony Liv. These distribution agreements currently give Qyou access to over 330 million users within India via mobile and OTT platforms, which will in turn generate revenue through network advertising which typically follows a cost-per-impression (CPM) model. Qyou derives this revenue from advertisers who's campaigns are played before or after Qyou's streaming content.
Over-the-top and mobile offerings present one of the largest areas of growth for media consumption within the country. The space is expected to grow by 24.9% on a year over year basis based on an E&Y research report, and Qyou has set itself up to benefit dramatically from this anticipated growth via numerous content distribution partnerships.
Media Comparables
When it comes to comparables of Qyou Media, there are a couple things to consider. First and foremost, there are very few Canadian listed issuers focused on operations within India. This can cause issue when looking to do direct comparison on an equity to equity basis. Second, much of Qyou's media competitors in the space remain private entities, from which we are able to glean minimum information for a comparative analysis.
The result, is that there are two methods we can utilize to get a sense of Qyou's place in the market. First, we'll look at small cap media issuers listed on either Canadian or US exchanges.
There are currently a few select issuers that are focused on content creation and media distribution that aren't large cap market players. These include Cinedigm Corp, Chicken Soup for the Soul Entertainment, and Eros International.
For comparison purposes, Cinedigm Corp is an independent entertainment studio focused on television production, and over-the-top content distribution. Meanwhile, Chicken Soup for the Soul Entertainment Inc. provides video-on-demand entertainment that focuses on kindness and the human spirit. Eros International concentrates on the Indian film industry, and helps produce as well as distribute content through on-demand subscription-based networking, satellite networking, as well as music channels.
The following chart provides further detail on Q You Media's comparables: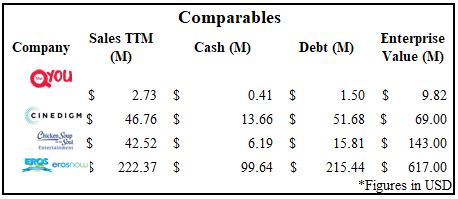 In addition to public sector entities currently trading on listed exchanges that provide some level of comparison for Qyou Media, there are also a number of private transactions that have occurred globally that are applicable. These transactions give us a glimpse into valuations being ascribed to content creators and distributors by private equity teams as these firms are acquired by industry giants.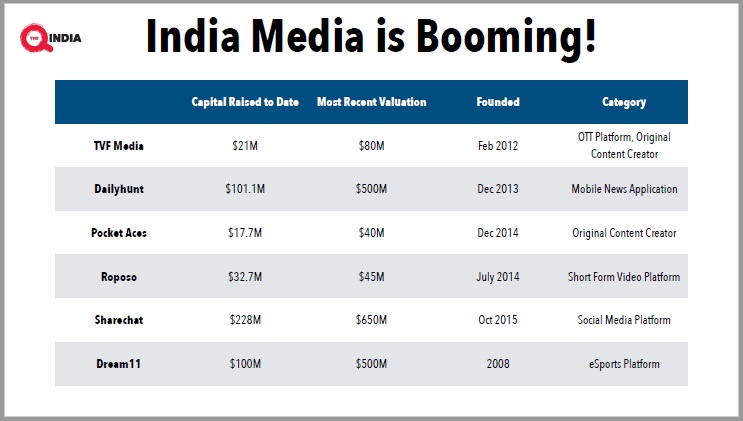 The Management Team
G. Scott Paterson, Chairman and Co-Founder
Philanthropist, and recipient of the Top 40 Under 40 Award
Currently a chairman on the board of directors for Lionsgate Entertainment, NeuLion Inc., and Future Vault Inc. among others
Curt Marvis, CEO and Co-Founder
Former President of Digital Media For Lionsgate Entertainment
Recipient of MTV Video Vanguard Award for lifetime achievement
Previous position with IBM Multimedia Taskforce
Co-founder and former executive vice president of Powerhouse Entertainment
Sunder Aaron, Co-Founder and General Manager
Has previously held several executive positions with Sony Pictures Entertainment India and Liberty Media
Holds an MBA from the University of Michigan
Krishna Menon, Chief Revenue Officer
Previously held advanced positions at Sakal Media Group, BPL, and OnMobile Global
Former position as General Manager at Network 18 Media
Andy Kaplan, Non-Executive Chairman
Former president of Sony Pictures Television Networks
Risks
There are several firm-specific and market risks that may affect the return on an equity which potential investors should take into consideration. With respect to Qyou Media, there are a few risks that any investor should consider when analyzing the equity. This include the following.
Competitive Landscape
With a rapidly-evolving digital and technological landscape, Qyou Media may face continuously increasing competition with various other channels that distribute similar content within India. In addition, if Qyou's channel increases in popularity, it may face additional competition from copy-cat channels that may arise in due time.
Currency Risk
Although financial statements are provided in Canadian dollars, Qyou Media may face foreign currency risk because its revenue stream is derived in USD, Rupees, as well as Euros which presents a real risk. Since the exchange rates between currencies can fluctuate drastically in times of uncertainty, Qyou Media may experience a decrease in anticipated revenues solely due to currency markets.
Technological Risk
Due to a rapidly changing technological landscape, Qyou Media may enter into a situation where the firm will experience decreased demand for its services due to obsolete technology delivery methods.
Conclusion
Qyou Media currently offers a unique opportunity for small cap investors. While large cap firms are focused heavily on North American and European regions wherein media and entertainment growth is rather stagnant, Qyou has centrally focused on one of the highest growth markets currently available. The unique positioning of the firm, conducted by a well seasoned and highly experienced management team, offers investors an opportunity to capitalize on the favourable demographics offered within India, one of the fast growing populations globally.
Further, Qyou has identified and thus capitalized on another trend in media – the growing role that social media influencers are playing on a daily basis. By signing exclusive arrangements with these influencers, The Q India is able to benefit from established content libraries, generating further content for its distribution network while also capturing the loyal following that these influencers command. Through packaging this content into short-form "TV format" episodes, Qyou is able to deliver original content with strong followings right out of the gate – while offering to marketing and advertising agencies a unique opportunity to display consistent messaging across multiple platforms for India's largest demographic segment.
While risks remain – as with any investment – Qyou Media offers a unique chance for investors to benefit from the booming media industry within one of the worlds most populous and youthful countries.
---
FULL DISCLOSURE: QYOU Media is a client of Canacom Group, the parent company of The Deep Dive. The author has been compensated to cover QYOU Media on The Deep Dive, with The Deep Dive having full editorial control. Additionally, the author personally holds shares of the company. Not a recommendation to buy or sell. Always do additional research and consult a professional before purchasing a security.