Draganfly's COVID Drone Pilot Goes Over Like A Lead Balloon
The smallcap market is adjusting to new realities just like the rest of us. This column has taken particular notice of story stocks that have adapted to the environment, because it's sell or die out there, and nobody gets into smallcap to get rich later.
Draganfly Inc (CSE: DFLY) has been floating a narrative for going on six months now with a limited amount of equities success. The Saskatchewan-based venture offers investors exposure to a drone company that, like much of the country, is out looking for work.
The company's latest attempt to gain a toe-hold was a joint venture with the local police in Westport, Connecticut that was billed originally as a "pilot program" (get it?) aimed at "identify[ing] social distancing and detect[ing] symptoms in an effort to keep the community safe." To help Westport PD patrol the COVID hotspot that is Fairfield County, CT, Draganfly equipped their pandemic drone with a "specialized censor and computer vision system," to collect data to be fed to "deep learning algorithms" capable of quickly detecting symptoms such as sneezing and coughing, high-blood pressure, and rapid heartbeats in order to make a diagnosis of disease.
The airborne monitoring initiative was exceptionally poorly received among Westport, CT citizens, who were more inclined to see the program as dystopian, authoritarian over-reach than a public health measure.

Draganfly and the Westport PD ended the program three days after the drone's first (announced) sortie, sending the airborne tech co back to the drawing board to find some utility for its exciting breakthroughs, which is a shame, because it means we're going to have to wait to learn how the company managed to clock an individual's blood pressure from a drone.
Pull into the Hangar flyboy, let's take a look.
Draganfly the pubco, as we know it, took flight last fall by way of an amalgamation with a privco called Draganfly Innovations (formerly Trace Live Network Inc.).

The deal consisted of 42 million shares being issued to purchase the drone tech from the private company, and another 14 million shares to raise $7 million in working capital. The plan is for Draganfly to use the tech and the money to go and carve a slice out of a market for un-manned aerial vehicles that Draganfly says that PWC says "is expected to balloon to as much as $127 billion by 2020." The first year of that pursuit burned through $3.8 million in operating cash while creating a net loss of $11 million.
The Saskatchewan-based company does most of its sales through its consulting business; designing drones and drone systems, as opposed to selling the hardware. DFLY has no regular consulting contracts – it's operating on a project-by-project basis, hunting for an application that suits its unique abilities to program specialized unmanned aircraft to do seemingly anything anyone wants to pay them to try.
All things considered, it's a fine angle for a company selling itself as part of the knowledge economy of the future. If management is reading this: consider programming your flying killbots to be a pickup and dropoff service for local laundromats. That one's a winner. You can have it.
D-Fly has itself figured as a high-margin business on the top line (84%), but it's going to have to see an explosion in revenue (with no escalation in costs) to bring any part of it down to the bottom line.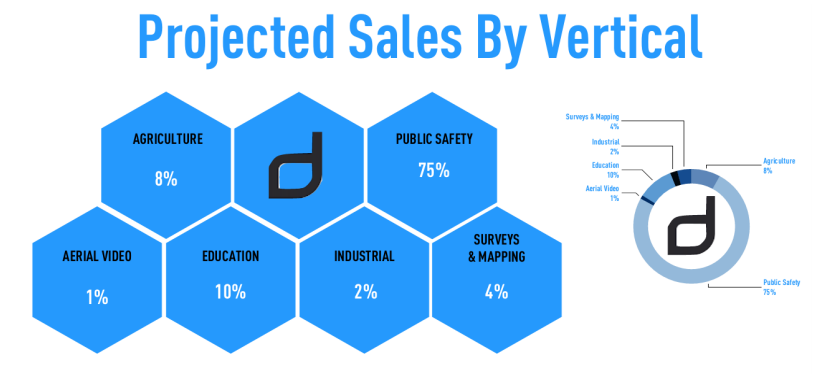 In the context of having public safety figured as its largest sales vertical (get it!?), the company's retreat from the Westport PD's Orwellian airborne monitoring program as a result of a stark clash with local culture is less than auspicious. 90% of the company's revenue came from the US in 2019, so one might infer that the company had envisioned the public safety revenue that it had estimated as 75% of its sales being generated out of the budgets of US regional police entities like the one being angrily mocked on facebook, presumably by the people who vote for the office of Commissioner, Sheriff, etc.
The setback was especially poorly timed for Draganfly shareholders. 38 million of the shares that were issued to acquire the drone business from the private company were held in escrow at transaction time.

Those shares are released from escrow six million shares at a time, every six months, until the final 8 million shares are released after three years. The clock stared on the tiered release of those tranches on the date DFLY's shares were listed to trade publicly – November 5th, 2019 – which makes the first six million shares due for release from escrow this coming Tuesday, May 5th, 2020.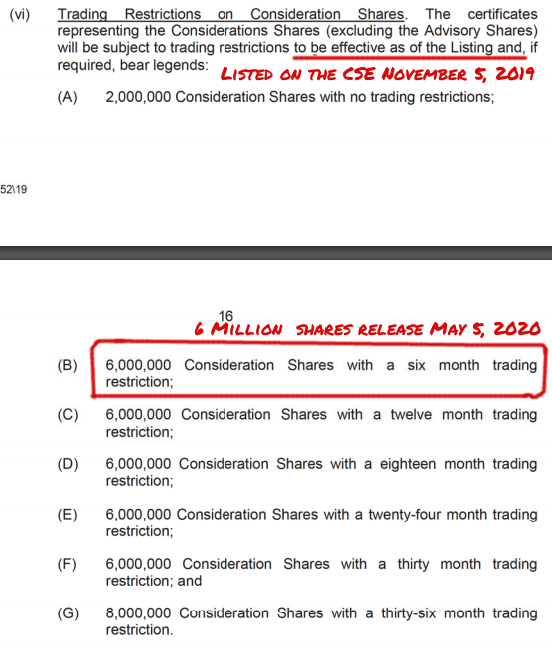 Six million shares is an estimated 20% expansion of DFLY's public float. The issue has averaged 132,000 shares of volume a day lifetime, and 227,000 shares a day in the past month thanks to a big 1.6 million share volume day April 23rd, when the stock topped out at an all-time high of $1. Draganfly filed a press release the next day in response to a letter from OTC Markets disavowing any involvement with a newsletter disseminated by pennystockgeneral.com alerting the site's subscribers to the rich opportunity that Draganfly represents as an investment.
---
Information for this briefing was found via Sedar and Draganfly Inc. The author has no securities or affiliations related to this organization. Not a recommendation to buy or sell. Always do additional research and consult a professional before purchasing a security. The author holds no licenses.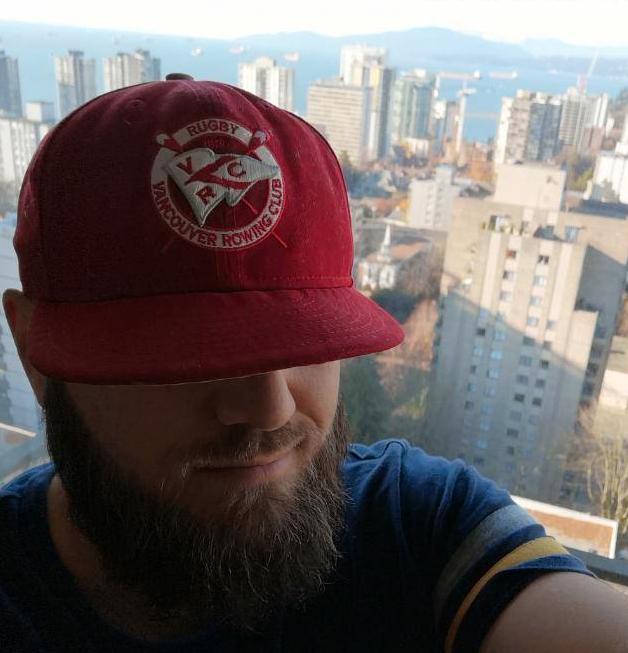 Braden Maccke is a freelance writer from Vancouver, B.C.
You can read all of his Deep Dive articles here.
He can be reached at braden@fundamentalhype.com.