iAnthus Gets It Right With Shareholders and Fixes Options Disaster
This morning iAnthus announced that management will reset all the options for Senior Executives issued in 2019 after recently resetting the price of the options from $7.08 to the recent low of $5.25. This was announced 10 minutes after theDeepDive launched a piece titled "A Hard Look at iAnthus Public Relations Disaster."
The new options plan will work as follows:
Approximately 60% of the options that have been issued in 2019 will be cancelled effective today. The board plans to reissue the options in 30 days, subject to regulatory requirements and the terms and conditions of the Company's omnibus (stock option) incentive plan. The strike price of the new stock options will be:
(i) the higher of the closing price the day prior to issuance
or (ii) C$7.50. This will affect all 2019 options grants of the Company's CEO, President and CFO, in addition to certain grants to six other members of the executive management team.
The original reset was largely ignored by the shareholder base, until a Twitter account posted the option prices were reset:
This tweet got a great deal of traction on Reddit, Facebook and all the boards. The stock price crashed almost another 18% from it's daily high when the tweet was sent out. Dropping all the way down to the low 4s, taking the stock to 52 week lows.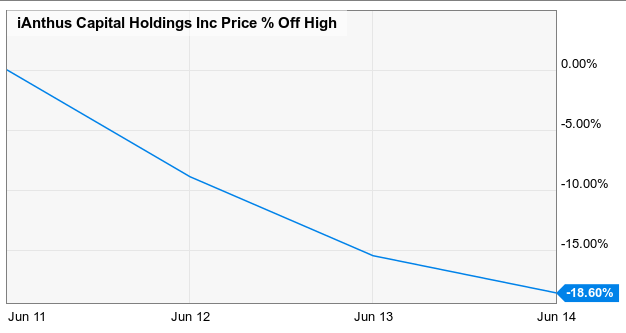 We have cancelled recent option grants to members of the executive management team. In accordance with regulatory requirements and continued board approval, we plan to issue new stock options in 30 days to incorporate a minimum exercise price of C$7.50, which is higher than the price at which our stock traded immediately following the close of our transaction with MPX.  We believe the new exercise price more fully reflects our view of the potential for our stock and our confidence in the ability of our expanded executive team to continue to execute on our business plan.

Hadley Ford, CEO, iAnthus
It remains to be seen how the investor base will react. Here is a quick look at my email exchange with Hadley last week:
---
SmallCapSteve (email to Hadley Ford):
"There is simply no way to spin this as shareholder friendly.
These were 10 year options. Between you, Julius and Randy almost half them were repriced for the three of you……

You could have granted the employees and consultants you were at risk of losing an additional number of lower priced options. Or just repriced the employee options. I'm sure you weighed it, and understood the impact on your cost of capital. For a company that has positioned itself as "shareholder friendly" and "the anti MedMen" – this look will take a long time to get over."
Hadley Ford (reply):
"Thanks for your feedback."
SmallCapSteve (reply):
"Thanks for listening."
Hadley Ford (reply):
"Always."
---
I am happy to say that after the reaction on social media the company turned around and got it right. Ultimately how social media reacts over the coming days will largely be a function of the general anger about everything to do with cannabis stocks; I would ignore that.
In this case, management did something they thought wouldn't be a big deal. Shareholders voiced their concern. Management listened. And corrected their actions. Period.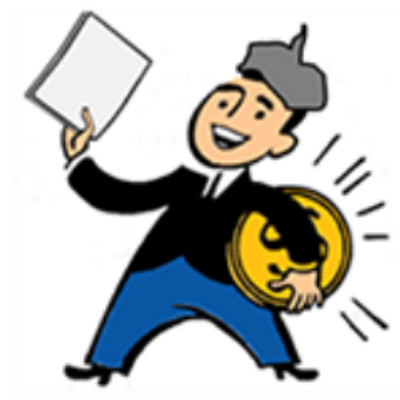 SmallCapSteve started blogging in the Winter of 2009. During that time, he was able to spot many take over candidates and pick a variety of stocks that generated returns in excess of 200%. Today he consults with microcap companies helping them with capital markets strategy and focuses on industries including cannabis, tech, and junior mining.