Is This Your homework, Justin? Could Canada Be The Next Sri Lanka?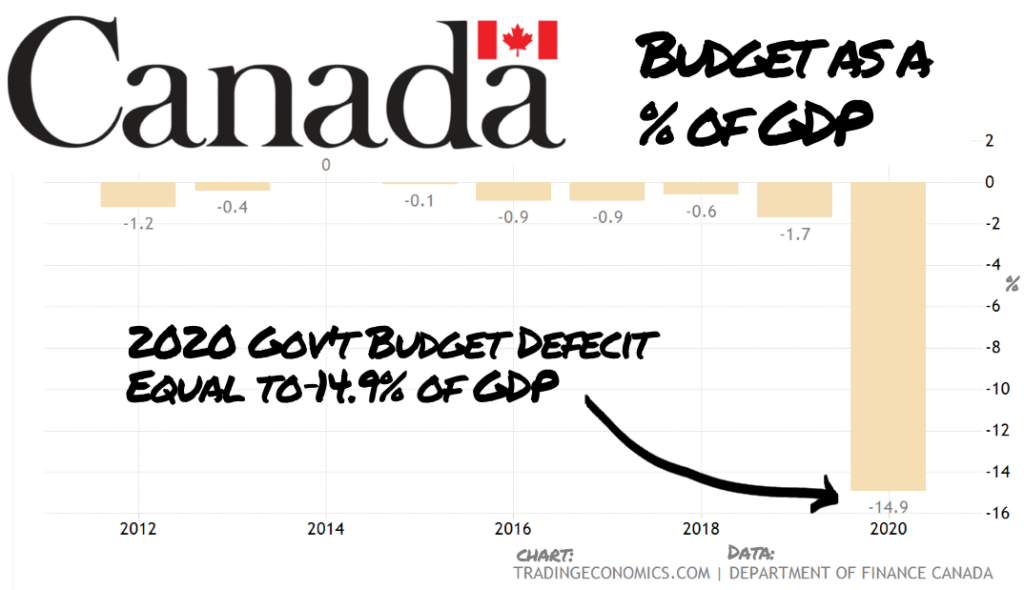 "Is this your budget deficit, Justin?"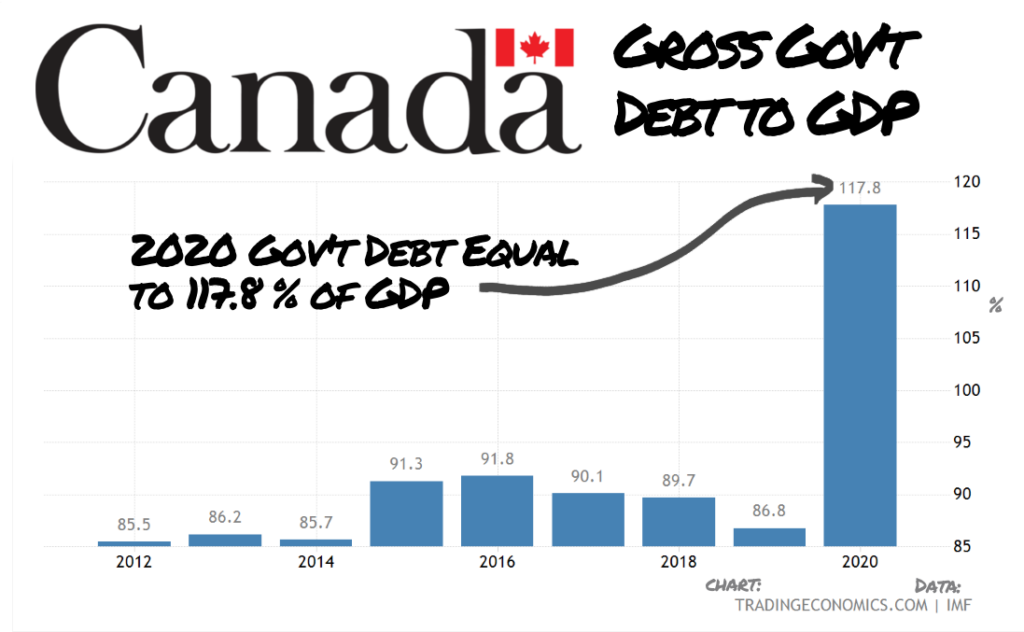 "Is this your debt to GDP ratio?"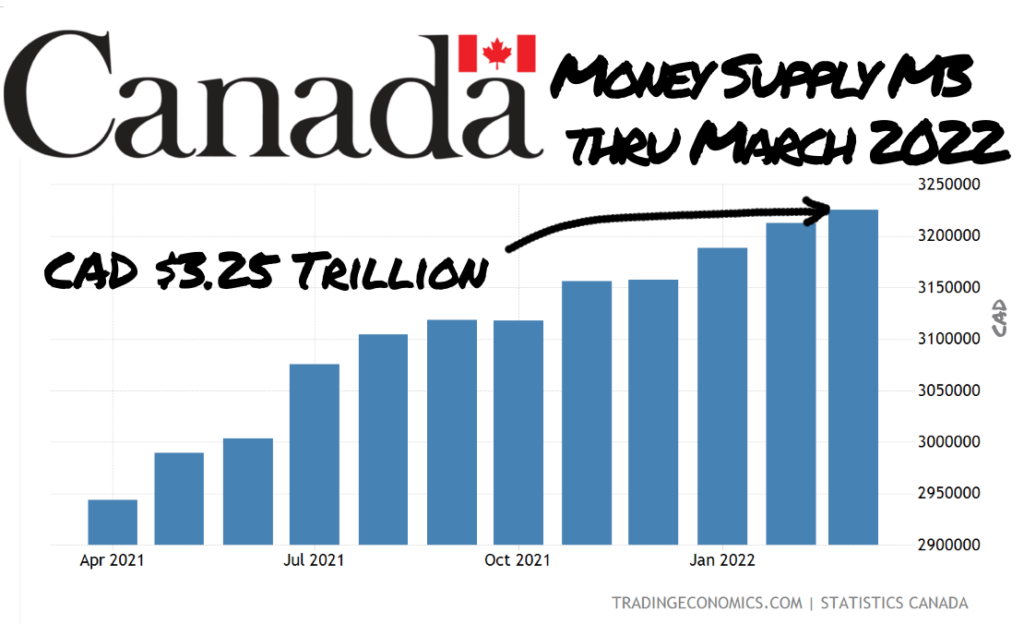 "We know it's your budget, Justin. We know you think it will balance itself, we know you're out there printing money."
"Ask him about the inflation, man."
"Dude, please."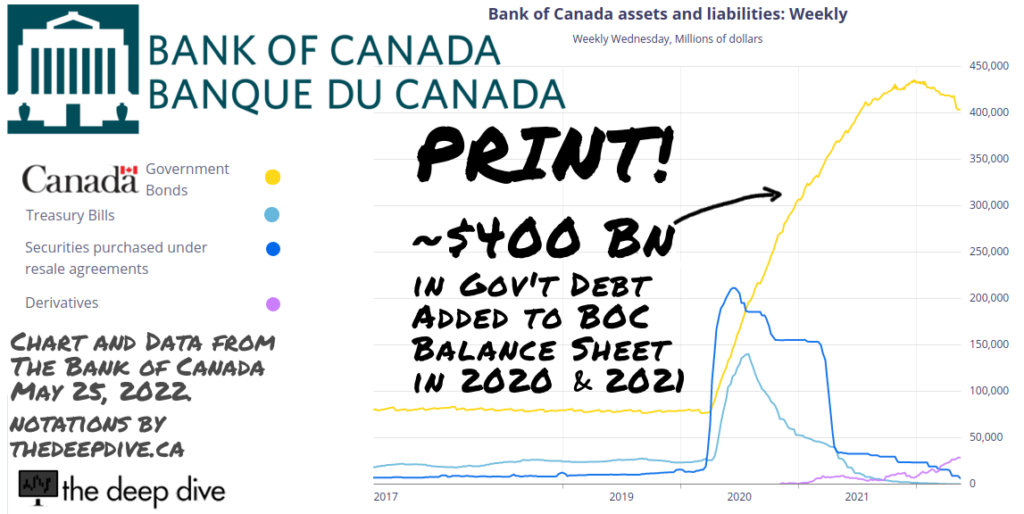 "Is this your government's central bank, Justin? Is this its balance sheet?"
"We KNOW it's his balance sheet… where you gonna get the fucking money, ya little brat!?"
"Son… have you ever heard of Sri Lanka?"
"Oh fer the…."
"You're entering a world of pain, son."
"We know this is your balance sheet, we know you're afraid that raising the rates would collapse the housing market you've bubbled up with artificially low interest rates…"
"AND you're printing money…"
"AND you're printing money! And… and… and we know that this is your balance sheet!"
"We're gonna cut your hair off, man."
"You're killing your father, Justin."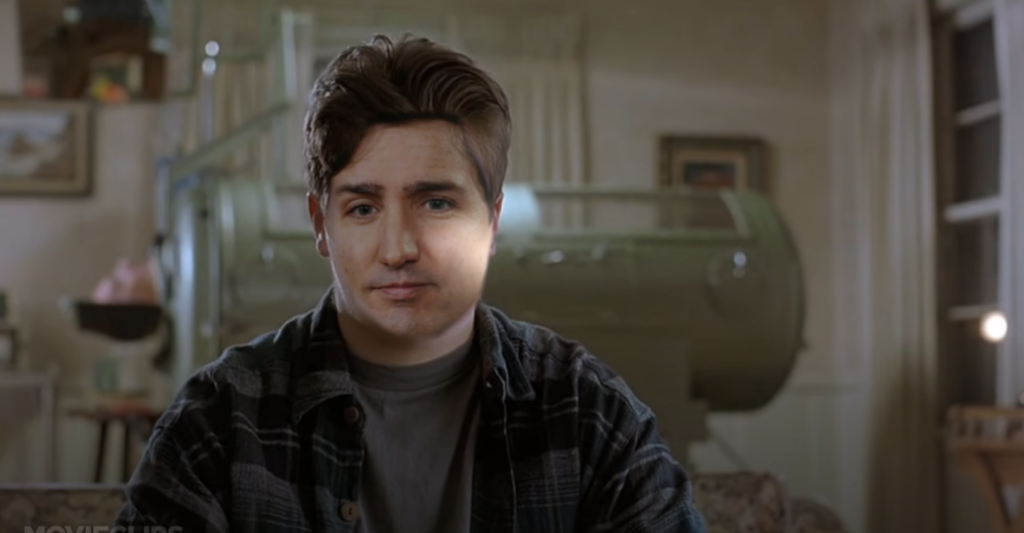 "Alright. This is pointless."
"You might want to take a look down towards the Bay of Bengal, Justin…."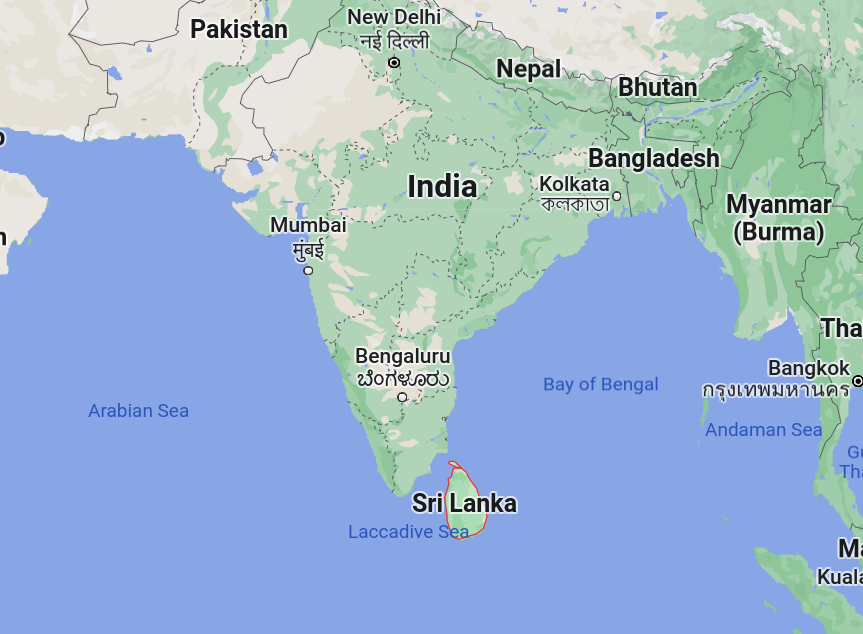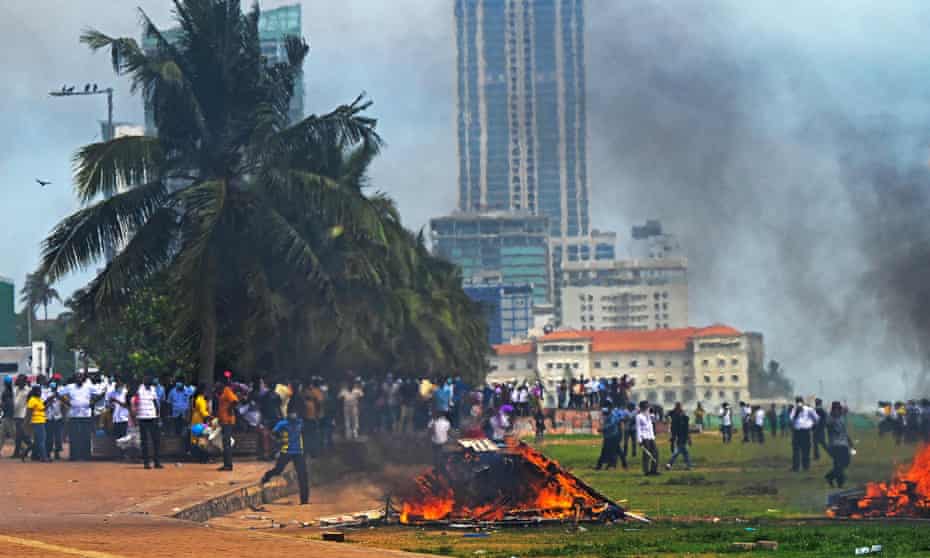 "You see what happens, Justin!?"
"Do you see what happens!?"
"THIS is what happens, Justin! THIS is what happens!"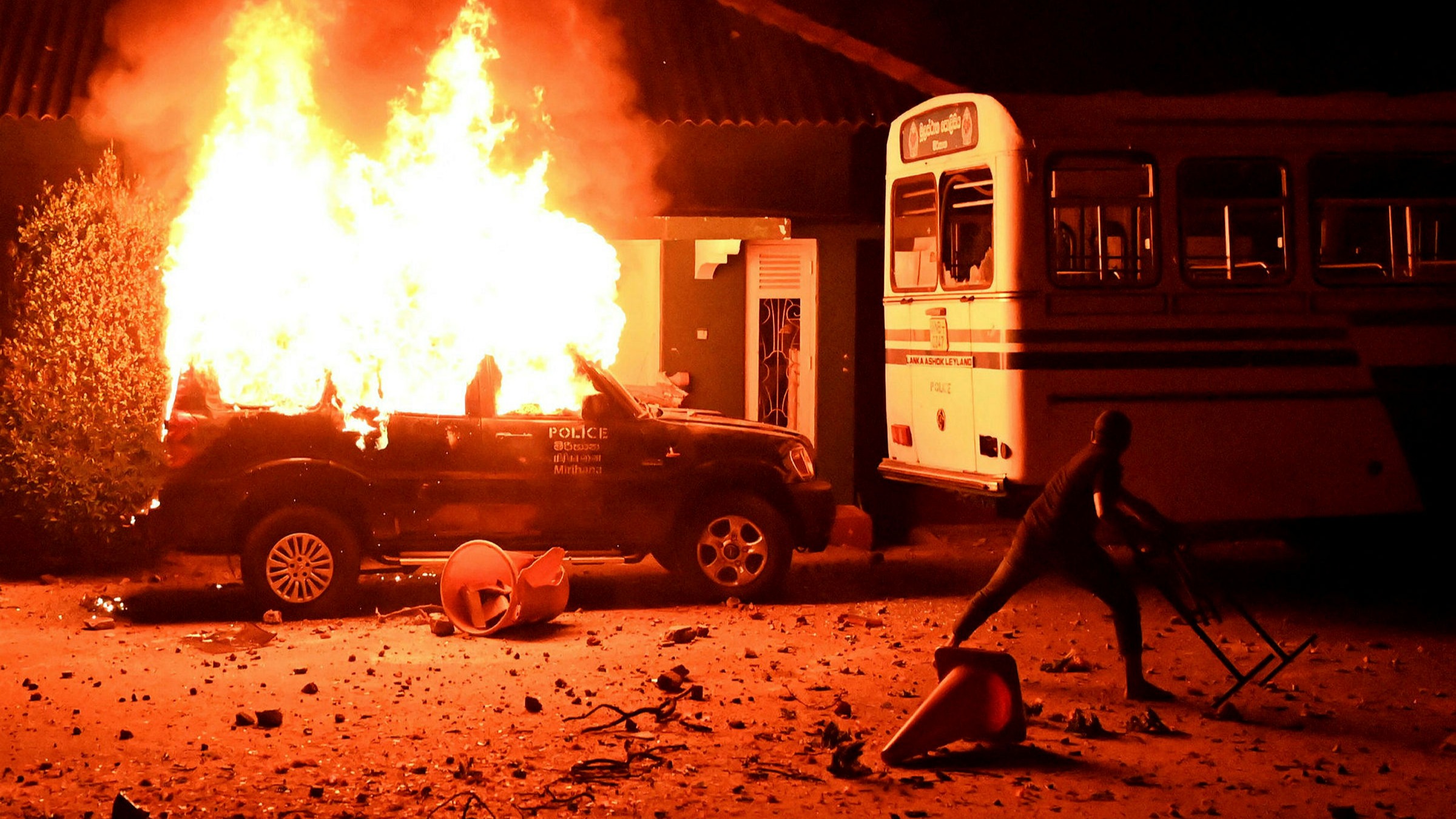 "Do you see what happens Justin? This is what happens when you fuck the economy in the ass!"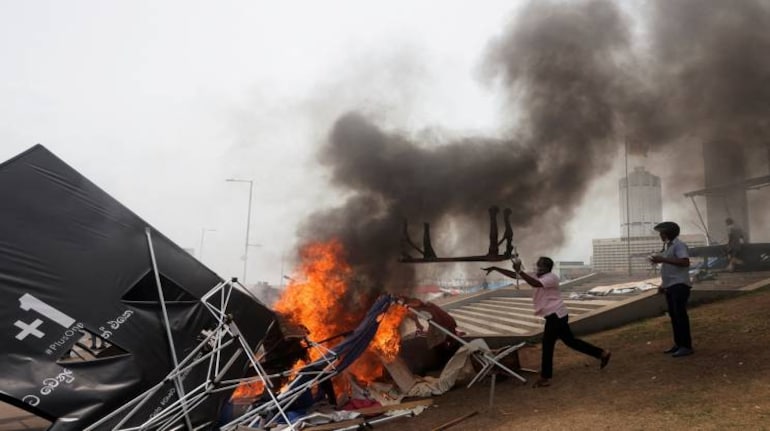 "THIS is what happens, Justin! This is what happens!"
"Do you see what happens? Do you SEE what HAPPENS when you fuck the economy in the ass!"
Chaos in Ceylon
Open revolt in Sri Lanka over persistent food and fuel shortages has gone from bad, to really bad, to worse, to dismal, and press accounts have it continuing to deteriorate rapidly.
Former Prime Minister Mahinda Rajapaksa has stepped down, and was last seen holed up in a naval base under intense pressure from protesters. Newly appointed cleanup man Ramil Wickremisinghe's first order of business was to give it to Sri Lankans straight: The food shortages are going to get worse before they get better. On top of all that, they're out of fuel, so people should quit lining up for it, because there's none to be had. They're trying to get some more, but these efforts have been complicated by the fact that the government is just plain out of money.
The news was poorly received.
As the smoke from burning luxury cars and homes in the upper class neighborhoods of Colombo filled the sky, people around the world who own similar homes and cars, and the people looking for a good reason to set those homes and cars on fire, developed a sudden interest in Sri Lanka and the governance that brought this on.
The Rajapaksa Dynasty
Recently replaced Prime Minister Mahinda Rajapaksa is the brother of President Gotabaya Rajapaksa. Their brothers Basil and Chamal are also members of parliament, furthering a dynasty started by father Don Alwin Rajapaksa, an MP who held several important political posts, including Minister of Agriculture.
The Rajapaksas oversaw a Sri Lankan economy that was one of the strongest in the region. It built up a tourism and services economy that supplemented the traditional and historic agricultural economy of the island, and gave the country the output and strength of currency to be able to become serious players in the global commercial banking market.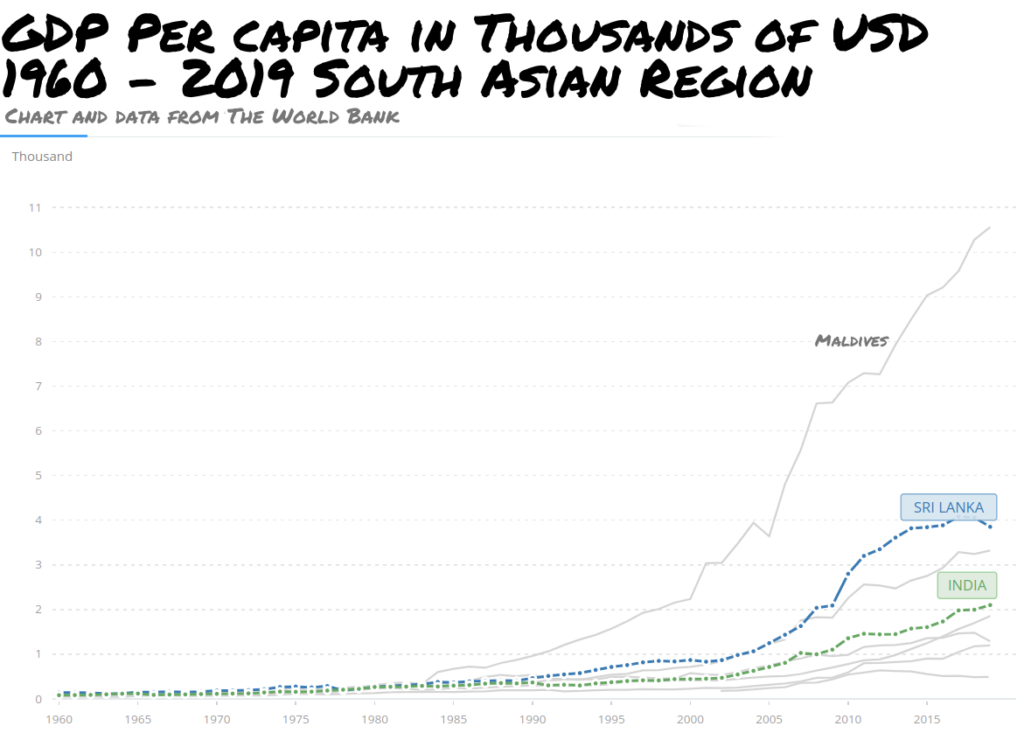 Tourism is a renewable, sustainable industry with the potential to bring in tremendous value and growth, if it can be made to pick up momentum, which it often can. People come visit, have a nice time, go home, tell their friends, maybe they come back… before long it's a destination.
The Maldives have the largest GDP per capita in the region because of a strong tourism trade, and Sri Lanka was catching up to them quickly, until…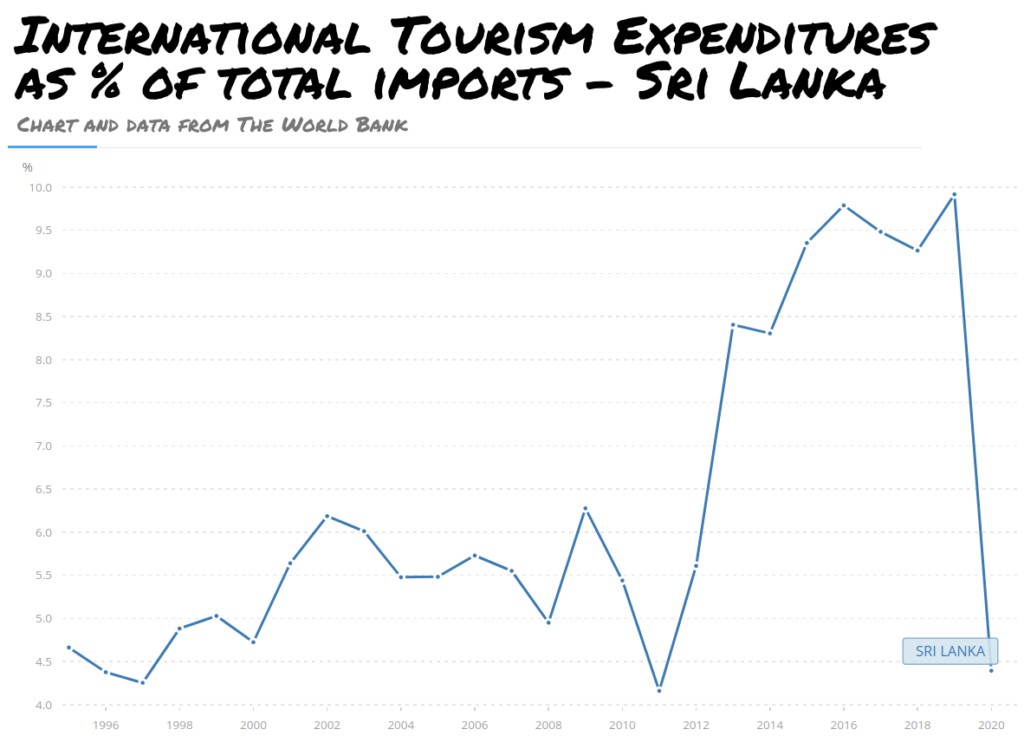 Global travel being shut down overnight for a pandemic doesn't stop the bills from coming due. Sri Lanka still needed fuel in 2020, and its crops needed fertilizer if its people were going to eat, so the country did what all Keynesian sovereigns did…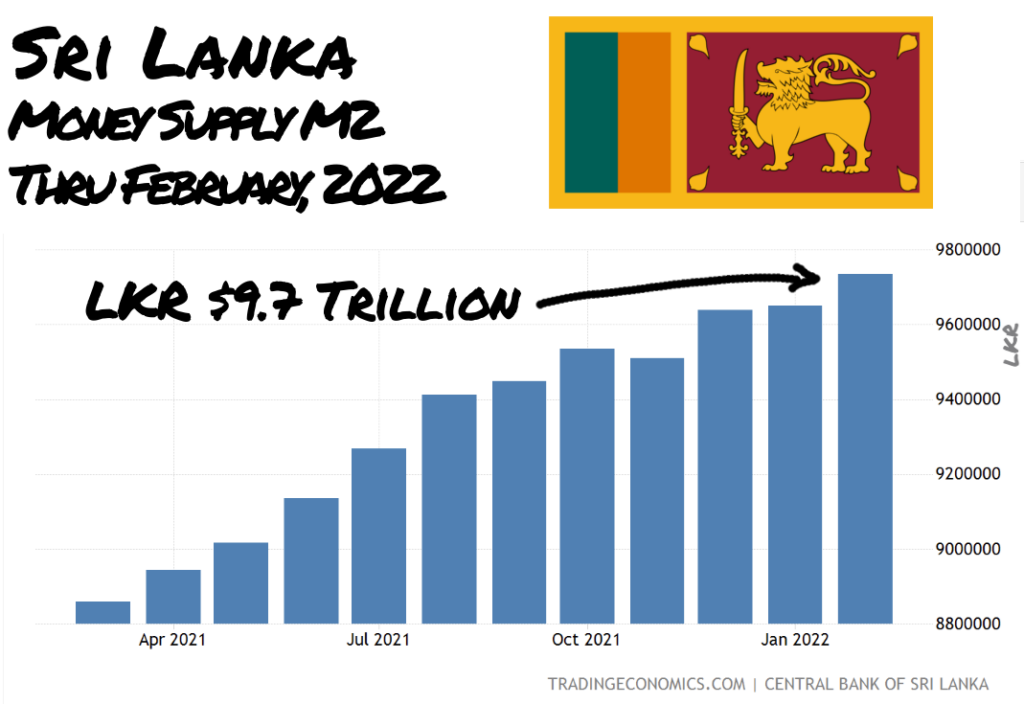 It used its central bank to buy its treasury debt, effectively printing money.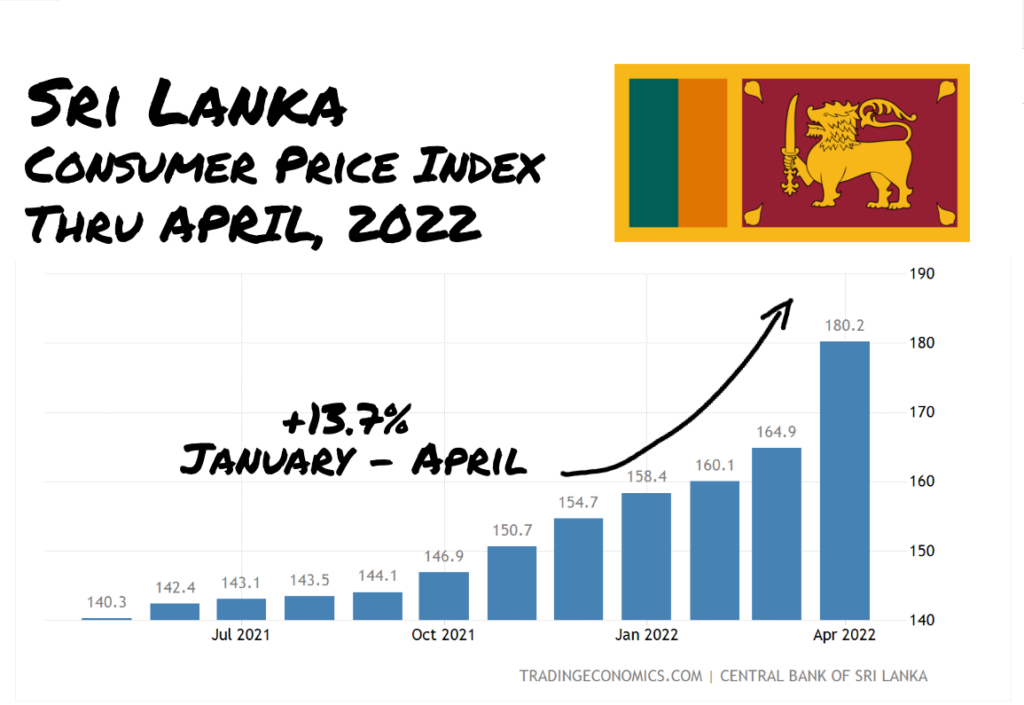 It began to cost more and more rupees to buy food and fuel, leading to more stimulus, more printing, and the beginnings of a domestic downward trip on the inflationary spiral.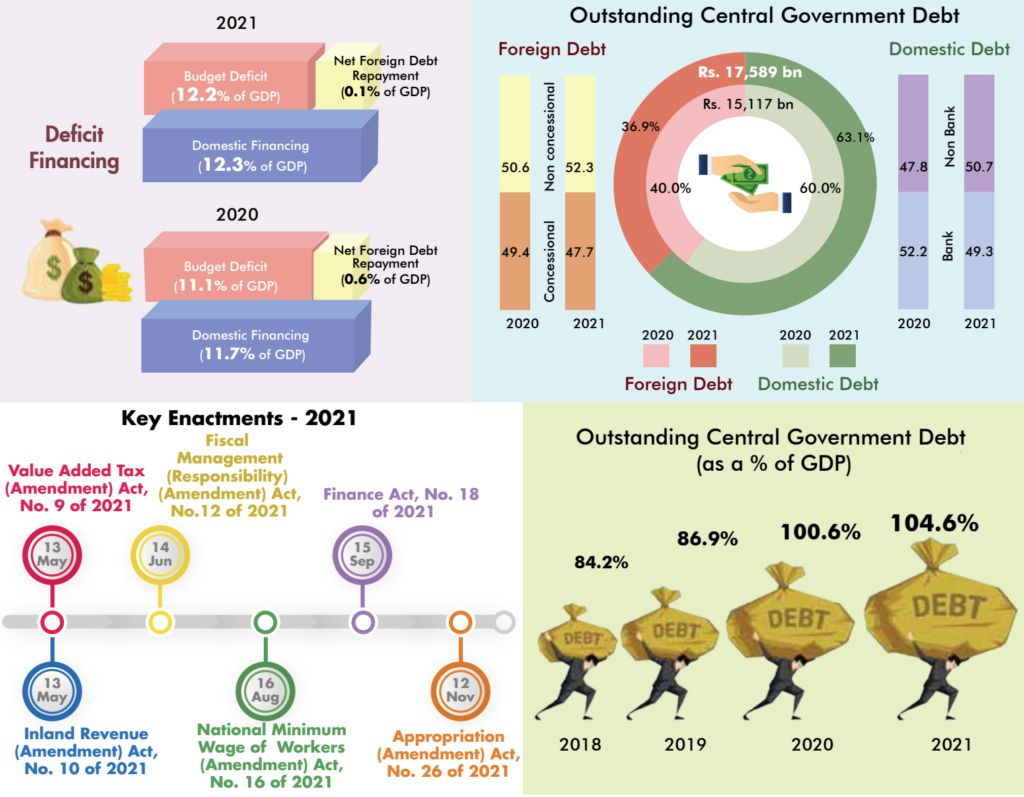 In 2020, Sri Lanka borrowed 11.7% of its GDP from itself. By 2021, that was up to 12.3%, and keeping the country afloat was starting to put a kink in its ability to service its foreign debt, which is denominated in currencies other than Sri Lankan rupees, the currency it's trying to print its way out of this hole with.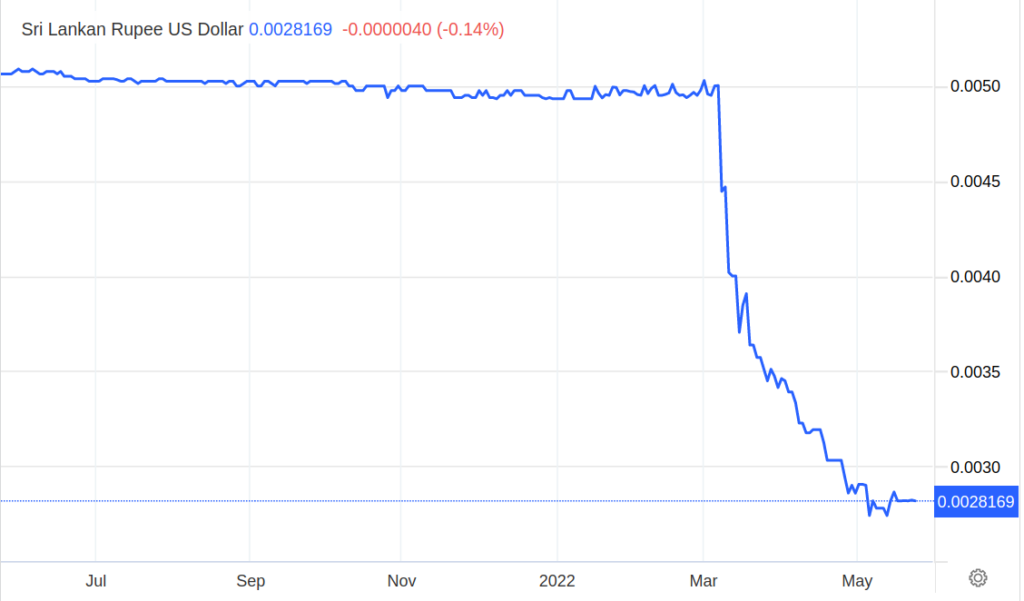 The Rupee has lost 40% of its value since March in dollar terms, making payback all that much more unlikely. Now, to put it charitably, the debt-holders are in a position to carve a slice out of Sri Lanka on whatever terms they set. To put it less charitably: it's time to spring the debt trap.
Much of that international debt was lent for infrastructure projects of questionable merit, many in the Rajapaksas' home region, that haven't yet generated the kind of revenue that allows for it to service its associated debt. Expect more versions of a 2017 episode in which Beijing arranged for the purchase of a 99 year lease on a much indebted port project by state-owned China Merchant's Group, to pay off the project's debt.
"Got a language problem here. Lil prick's stonewallin' me…"
A direct parallel between Canada and Sri Lanka seems like an over-simplification, because it is an over-simplification. There are a lot of moving parts. It's complicated. Lot of ins, lot of outs, lot of what-have-you's. But the situations rhyme. The stimulus, the resulting inflation, and the weakened currency are strikingly similar, and it isn't unreasonable to suggest that Canada risks ending up like Sri Lanka as it advances further down the curve.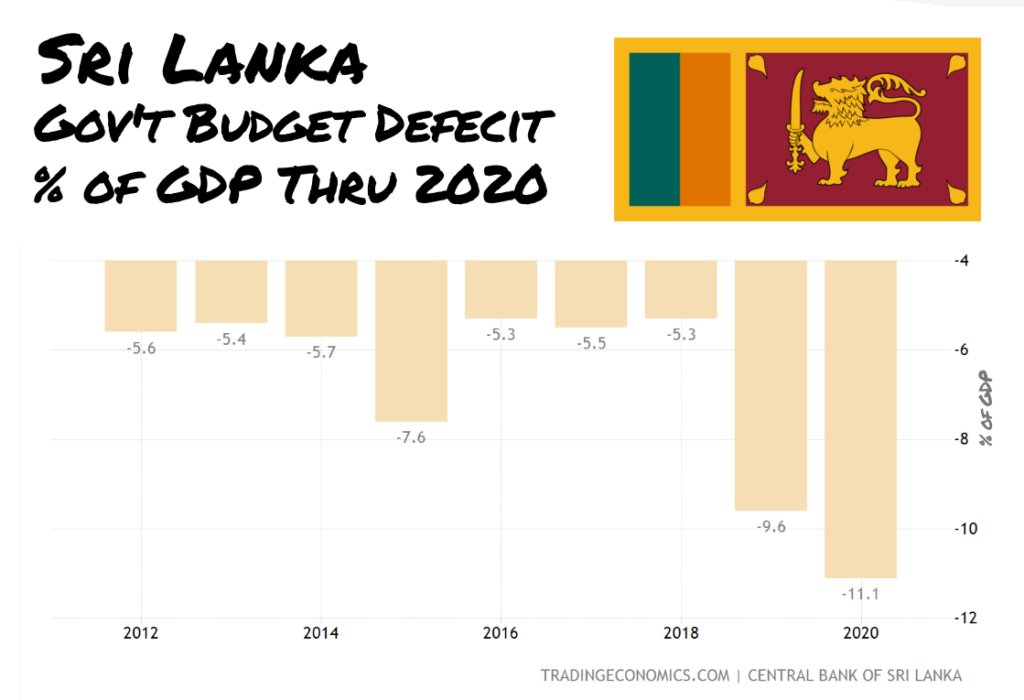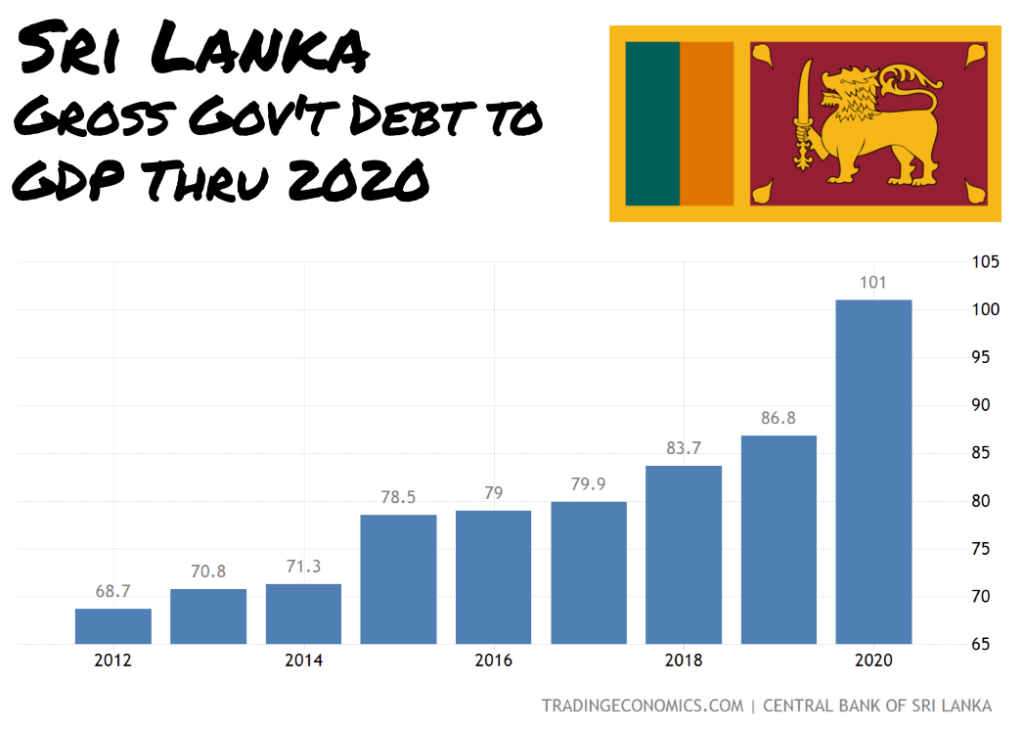 Am I wrong?
OK, then.
---
Information for this briefing was found via StatCan, Bloomberg and the sources mentioned. The author has no securities or affiliations related to this organization. Not a recommendation to buy or sell. Always do additional research and consult a professional before purchasing a security. The author holds no licenses.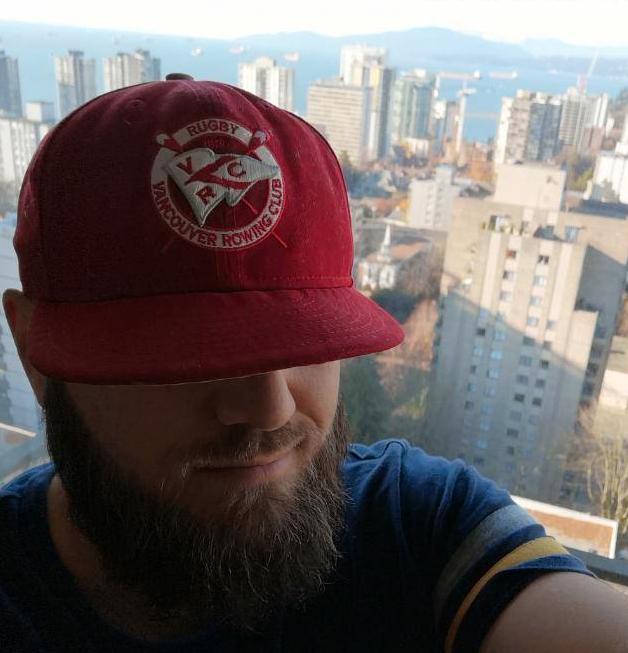 Braden Maccke is a freelance writer from Vancouver, B.C.
You can read all of his Deep Dive articles here.
He can be reached at braden@fundamentalhype.com.