Key California Solar Regulatory Decision Expected this Fall
Regulators from the state of California are expected to release, relatively soon, a revised net-metering decision which will likely dampen the solar energy incentives received by generally high-income customers which install these devices on their homes.
The original proposed decision, issued in December 2021, was met with scorn by the solar industry as being too restrictive on homeowners which install solar panels. (The solar industry did not choose to discuss the flip side of that order: low income customers would have seen substantial savings on their electric bills.)
Net metering is a billing tool that utilizes the electric grid of a region, like California, to store excess energy produced by a customer's solar panel system. Importantly, energy which a customer's solar panel produces but does not use in the home is frequently credited fully back to the ratepayer. In many ways, net metering is a foundational economic policy for solar power. California's net metering has caused an estimated US$3.4 billion cost shift, defined as the net benefit received by richer households in California from net metering policies, versus the extra costs incurred by lower income ratepayers who cannot afford to install solar panels on their homes.
The upcoming revised order, which for political reasons seems destined to be issued after the November U.S. midterm elections, will likely cause both the cash flows of solar-owning homeowners and the bills of non-solar-owning customers to be reduced less than specified in the original order. The California proceedings, including the give and take between the solar industry and regulators, underscores an issue that the solar industry does not want to discuss: installing solar at scale and forcing regular ratepayers to pay for (or more accurately, subsidize) it is quite expensive.
Below are the electric rates of the three major investor-owned utilities in California. California dwarfs all other U.S. states in terms of solar installations: about 1.3 million rooftop and small solar generation systems are installed in the state.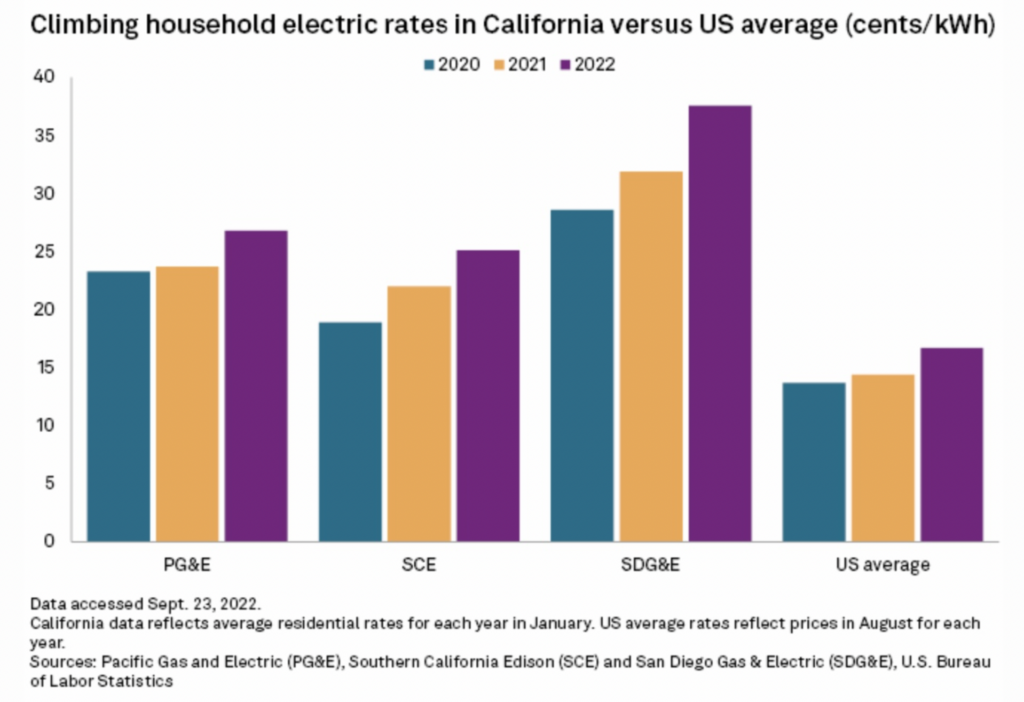 Residential electric rates in California range from around US$0.27 to US$0.37 per kilowatt-hour (Kwh), more than twice the U.S. average. To put California's extraordinarily high rates in perspective, they are not that far away from the current elevated rates seen in Europe — even though Europe is in the throes of a major energy crisis.
European wholesale electricity prices are in the vicinity of 450 euros per megawatt-hour, or about US$0.45 per Kwh. (Note that retail electricity prices include additional tariffs that are added on wholesale prices to pay for the cost of distribution to homes and businesses.)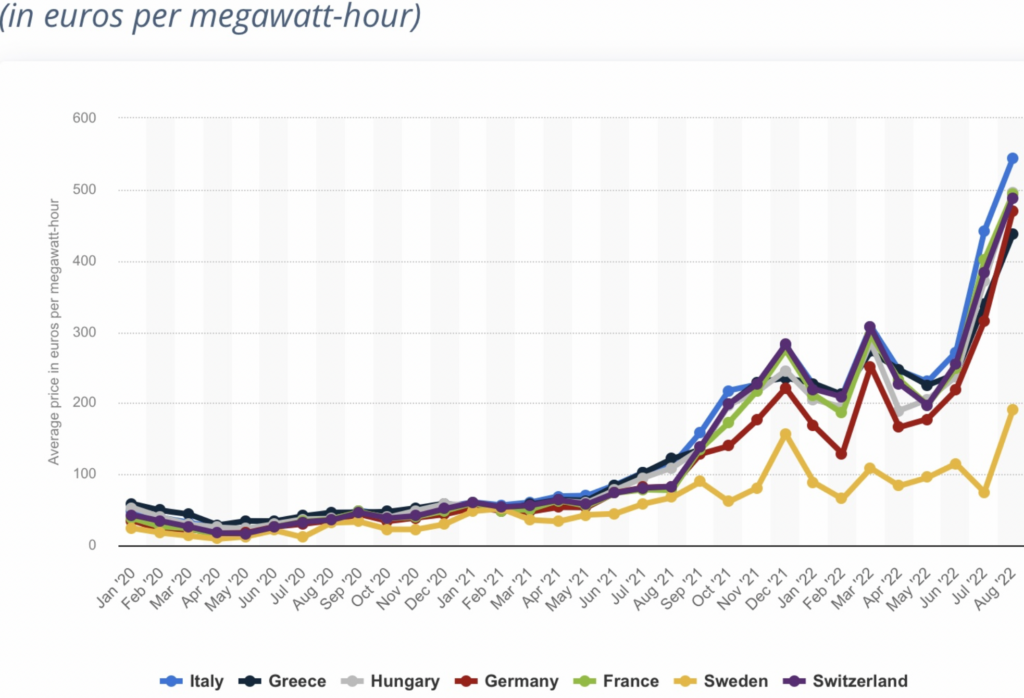 ---
Information for this briefing was found via Edgar and the sources mentioned. The author has no securities or affiliations related to this organization. Not a recommendation to buy or sell. Always do additional research and consult a professional before purchasing a security. The author holds no licenses.