Khiron Life Sciences: An Essential Service of Colombia
Khiron Life Sciences (TSXV: KHRN) is uniquely positioned as a global integrated medical cannabis company. With the recent COVID-19 events, they are currently the only cannabis operator in Colombia with essential service status. Given their cash position, management team, and operational excellence, Khiron is simply in another class than commonly cited peers such as Avicanna, Pharmcelio and Blueberries Medical. Khiron is a real operator, with a real strategy, and already demonstrating real execution. In our view, they were head-and-shoulders above other Colombian operators before the global pandemic even began.
Khiron is fully licensed in cultivation and production domestically, in addition to being a leading international exporter of medical cannabis. They have pronounced themselves as a global cannabis company based out of Latin America. However, their roots run the deepest in Colombia and therefore it was already considered to be, categorically, the best LATAM investment on the markets. As evident by the financial metrics:

Firstly, the thing that isn't evident in the charts is the revenue of each company, and that is because Khiron is the only company that has posted a top-line revenue number in the last three quarters, with revenues totaling $7,071,897, the previous quarter being $2,773,240 up 25.6% from the prior quarter. Khiron boasts $94 million in total assets, comparatively the three other company's total assets combined equal $110m. Khiron's asset position is ripe with cash; as of September 30th, 2019, they held $47.8 million. Their cash position allows them to expand rapidly and continually grow revenue at double-digit rates.
Currently Khiron is the only company authorized to sell medical cannabis in Colombia, having recently obtained certification of Good Elaboration Practices (GEP) for Magistral Preparations with Cannabis. In addition, they have implemented a teleconsultation service anticipated to quickly expand and meet growing demand for telehealth services, including the Company's 120,000 patients from their ILANS and Zerenia clinics.
Khiron has two distinct dynamics of its business that make it essential.
ILANS + Zerenia Integrated Medical Clinic's, is the first clinical network to prescribe medical cannabis to patients in Colombia. This is derived from a clinic network of over 3,000 doctor relationships that work with over 500,000 patients, and is endorsed by 7 Medical Associations. Zerenia has the capacity to service over 80,000 patients a year and may provide an additional role in the event hospitals face overcrowding.
Khiron is the only domestic cannabis company with the authority to manufacture psychoactive medical cannabis for commercial and domestic purposes in 2020 in the country. For which KHRN received 17% of Colombia's total production quota for 2020 or roughly 9.3 tons (9300 kg) of cannabis flower, representing a 1600% increase in allotted cultivation allowances year-over- year.
It's clear that Khiron is not just a cannabis company with a greenhouse like its predecessors. They are the only operating cannabis company within Colombia as a fully integrated health care provider, therefore giving the Colombian government a reason to deem Khiron with essential service status. This designation gives the company a massive advantage over its competitors, while competitors have shut down with no indication on whether they will receive a quote for THC in 2020.
Colombian Production Quota

The need for Khiron to become an essential service in the country came about as a result of COVID19. However, it's prolific role as the country's leader stems from Colombia's 2020 production quota of a 56.5 ton supply of high THC medical cannabis., which was assigned to Colombia by the International Narcotics Control Board. This quota represents the highest annual cannabis quota in Colombian history, and Khiron is essentially in first pole position to fulfull it. With the country essentially shut down and main competitors such as Canopy Growth and PharmCielo sitting idle, Khiron remains the only Colombian company permitted to sell THC Cannabis products both domestically and internationally.
The government of Colombia is likely banking on Khiron for the production quota, given the fact that the company was the only authorized LP in 2019 for high-THC whole plant extracts. This puts the company in an excellent position for 2020, almost guaranteeing that 2020 will be the year Khiron takes the Colombian crown as competition continues to burn cash and lose market share.
The current environment puts the Company in a very different class than any of the others licensed in the country such as Canopy Growth, Clever Leaves, Aphria, Avicanna, PharmaCielo & BlueBerries. However, while INCB is not considered a regulatory body by some countries, Colombia always tries to adheres to the allocated quotas. This leaves the door open to the possibility that Khiron could exceed its 2020 quota and that the country could go as far as applying for an additional commercial allocation.
Overall, we feel Khiron was already a leader in Colombia before COVID-19 began. Given the recent events, shareholders should only be more optimistic that management will continue to unlock shareholder value in the future.
---
Information for this briefing was found via Sedar and Khiron Life Sciences. The author has no securities or affiliations related to this organization. Not a recommendation to buy or sell. Always do additional research and consult a professional before purchasing a security. The author holds no licenses.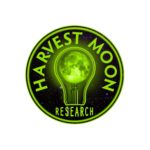 Harvest Moon Research is a leading predictive analytic and market research company. Harvest Moon Research has been hired by venture capitalist, investment groups, law firms and cannabis businesses to conduct due diligence and research on their behalf. Our reports provide these types of clients and retail investors with most in-depth insight that the Cannabis industry can offer, by way of data-driven and fact based due diligence.