Market Movers: Facedrive Inc.
Market movers joins the story of Richmond Hill, Ontario based nu-tech platform company Facedrive Inc. (TSXV: FD) just as it finishes a wild Monday, ultimately giving back -$4.92 (-19%) from last week's $10.14 (+68%) vertical move in a 596,000 share session that landed it at $20.00 flat, after touching $28.00, an intra-day and all-time high.
The 92 million share company has kept tight lines and a clean hull on the boat that is its cap structure, and has trimmed its sails perfectly to capture this market's strongest trade winds. The company purports to be advancing business units that the market understands, in a manner that socially and ecologically conscious investors and consumers appreciate.
The primary reason for this impressive action appears to be the maintenance of a drum tight float. Of the 92 million total outstanding shares, 84.3 million are subject to contractual lock up periods. They'll be released on a rolling basis between March 16, 2021 and September 16, 2022.
Facedrive's pubco life began in September of 2019 via reverse take-over of a capital pool company. It billed itself then and now as "a unique 'people-and-planet-first' ridesharing platform."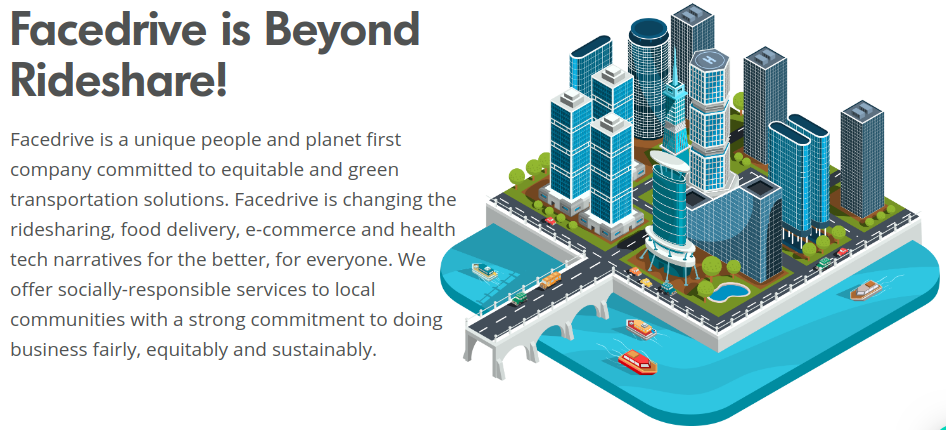 It's been operating an uber-for-bleeding-hearts in various Ontario jurisdictions while acting like a more modern & consumer-conscious model is going to help it attack several different verticals as a platform enterprise. Intelligent acquisitions have enabled it to expand its (beyond) ridershare business through the acquisition of fellow rideshare HiRide in March for $1M-$3.5 million in stock (depending on whether or not accelerators kick in) and, more recently, assets of failed food-delivery platform Foodora for $500,000 in cash. It's difficult to tell if those prices represent good value or not, but it's unquestionably cheap in the context of Facedrive's recent enormous revenue multiple, which has more recently become an obscene revenue multiple. FD showed $599,104 in revenue for all of 2019.

Facedrive appears to have earned all of that interest by supplementing the aforementioned developing rideshare and food delivery businesses with a Government of Ontario approved contact tracing app and service to help put a lock on COVID spread, and an online marketplace that appears to sell nothing but Bel-Air Athletics apparel (FD holds a $1 million convertible debenture issued by something called Westbrook, a startup founded by Will and Jada Pinkett Smith, the Fresh Prince and Princess themselves).

Most of FD's business units are new, and they appear to be adding businesses, regardless of apparent synergies or suitability. The company announced June 30th that it will be offering environmental and social governance (ESG) services to any business interested. The services are to be achieved by way of Facedrive, "extending its ecosystem through horizontally integrated divisions." It reads like an over-written way of offering transportation, contact tracing and Fresh Prince merch to businesses as a B2B service, but it could just as easily be a consulting unit of some kind.
With only three and a half months worth of financials to go on, it's unclear exactly how any of these businesses perform. The March financials will give us a benchmark to measure against. Facedrive had expected to release those quarterlies by July 10th, but had not yet filed them at press time.
Making Bay St. Obsolete?
The most notable aspect of this story stock's present day success, by our estimation, is the fact that it appears to be occurring without any help from the sell side. $9 million has been raised in a non-brokered private placement, due to close this week, with no apparent connection to any kind of financial firm. Granted, the low float has it spring-loaded, but it's still managing to move $15-$25 million worth of stock per day with what appears to be very little promotion.
The annual financials outline a $1.5 million dollar sales and marketing spend, which sounds like what it costs to get a rideshare app off the ground. It's unclear whether or not that includes any kind of investor relations budget. If there's no IR spend in the March quarterlies, it indicates that Facedrive has found a way to make itself a $2 billion market cap without having to give the financial industry its traditional pound of flesh.
Such a situation is hardly impossible, and could be considered long overdue. With sports and casinos shut down, self-directed investors are coming out of the woodwork, looking to bet on errr.. invest in businesses that they can relate to. The sideways and downward drift of the equities of Facedrive's rideshare peers Uber (NYSE: UBER) and Lyft (NASDAQ: LYFT) follow IPOs of businesses that had already scaled, and still carry market caps of $55 billion and $8.5 billion, respectively, despite the fact that they don't now, and never have made money. Clearly, the market is placing great value on owning the digital means of production, and there's more than enough room in the popular consciousness for a company that respects the environment and its labour force… or at least says it does.

At the risk of putting too fine a point on it, we're looking forward to the March financials to get a clearer picture of how these business units work together, and what they're generating for this $2 billion dollar company.
---
Information for this briefing was found via Sedar and Facedrive inc. The author has no securities or affiliations related to this organization. Not a recommendation to buy or sell. Always do additional research and consult a professional before purchasing a security. The author holds no licenses.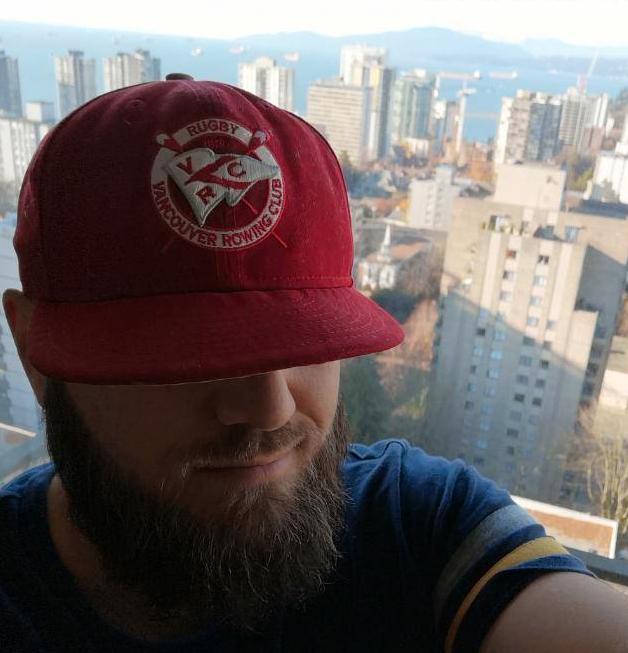 Braden Maccke is a freelance writer from Vancouver, B.C.
You can read all of his Deep Dive articles here.
He can be reached at braden@fundamentalhype.com.