Market Moving: The Elements of the Venture Exchange's Ongoing Resurgence
The TSX Venture Exchange is the largest regulated venture-stage equities exchange in the world. Those of us who trade it or cover it sometimes lose touch with the fact that listing the stock of venture stage companies isn't common practice. There are no exchanges for venture stage issuers in the United States, where backers are mostly happy to invest without liquidity while businesses are being built, if only to ensure management's focus on the business itself instead of the equity price. Regular filings and ongoing securities marketing are expensive.
But Canadian investors' appetite for speculation has made for an environment that supports two venture-stage securities exchanges. Traditionally, upward movement in venture indexes trail the larger market, because money tends to chase growth there when traditional equities start to lag in performance under their own maturity. Modern markets have come to include over built venture-stage co's whose equity value has gotten out of hand. Zombie co's like Uber (NYSE: UBER) and Lyft (NASDAQ: LYFT) and superchaged growth-stage businesses like Beyond Meats (NASDAQ: BYND) being listed on other major exchanges makes the TSX.V look ahead of its time, but it mostly just thins out the available offerings; there's no sense listing a still-growing business on the Venture if the market is going to give it a multi-billion dollar valuation out of the gate.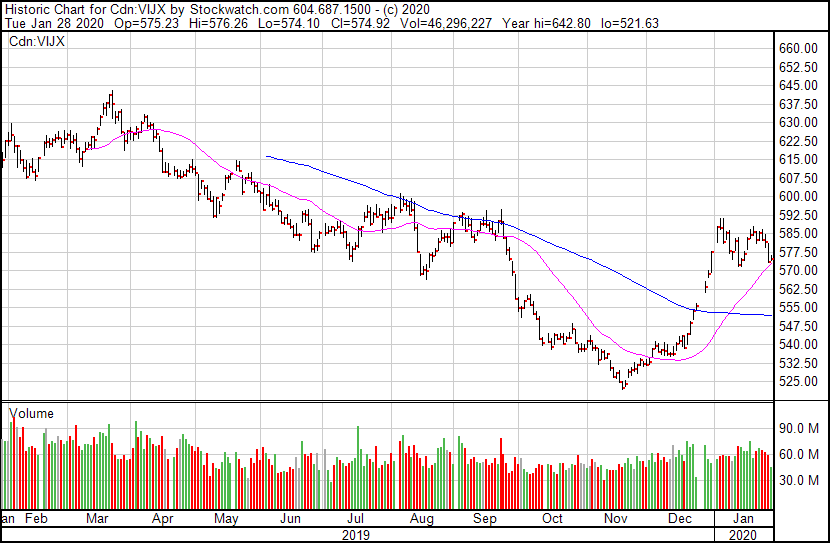 Risk moving up the value chain appears to have sucked capital away from the TSX.V for most of 2019, pushing the Venture Composite into a real grind of a downtrend. Then, midway through December, the junior index went on a pronounced reversal, finishing the year above its moving averages, where it's stayed for most of January, happily tracing a consolidation pattern as it figures out which way to move.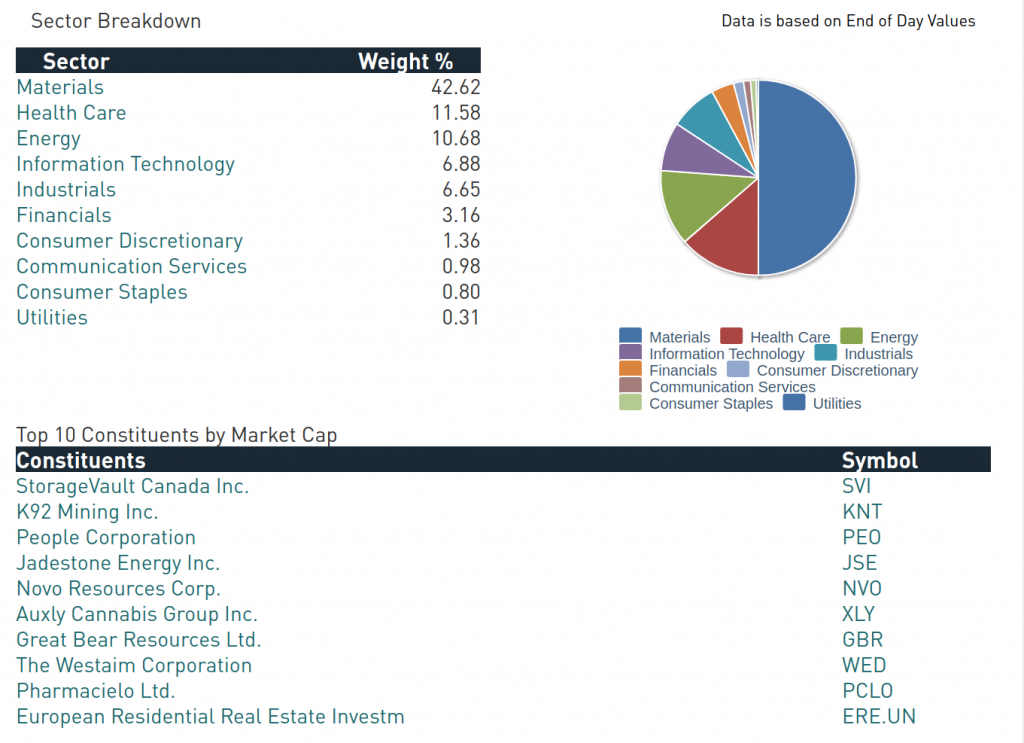 While there's no single source of strength driving the Venture's attempt at a resurgence, there's also no sense over-complicating it. The former Vancouver Stock exchange has its roots in gold, and it's the strength in metals prices leading this resurgence. This column wrote in this past Friday's look at Bluestone Resources (TSXV: BSR) that investors tend to pick gold juniors as an amplified bet on a rising gold price. Bluestone is one of 228 components of a materials sector that makes up nearly half of the composite.

Noteble leaders in performance and market cap of the materials sub sector include developing gold company Great Bear Resources (TSXV: GBR) and consistent price and volume leader K92 Mining (TSXV: KNT).
The strength of the gold sector is obvious, and the relative merits of gold companies isn't what we're here to dissect. There's a strong secondary driver carrying the Venture index through the dismal performance of its energy and cannabis components and, accordingly, the software / services sector's strength is making it look like an under-rated place to mine for a trade.
The TSX provides an industry grouping index for SAAS companies, but it doesn't appear to be very well-maintained.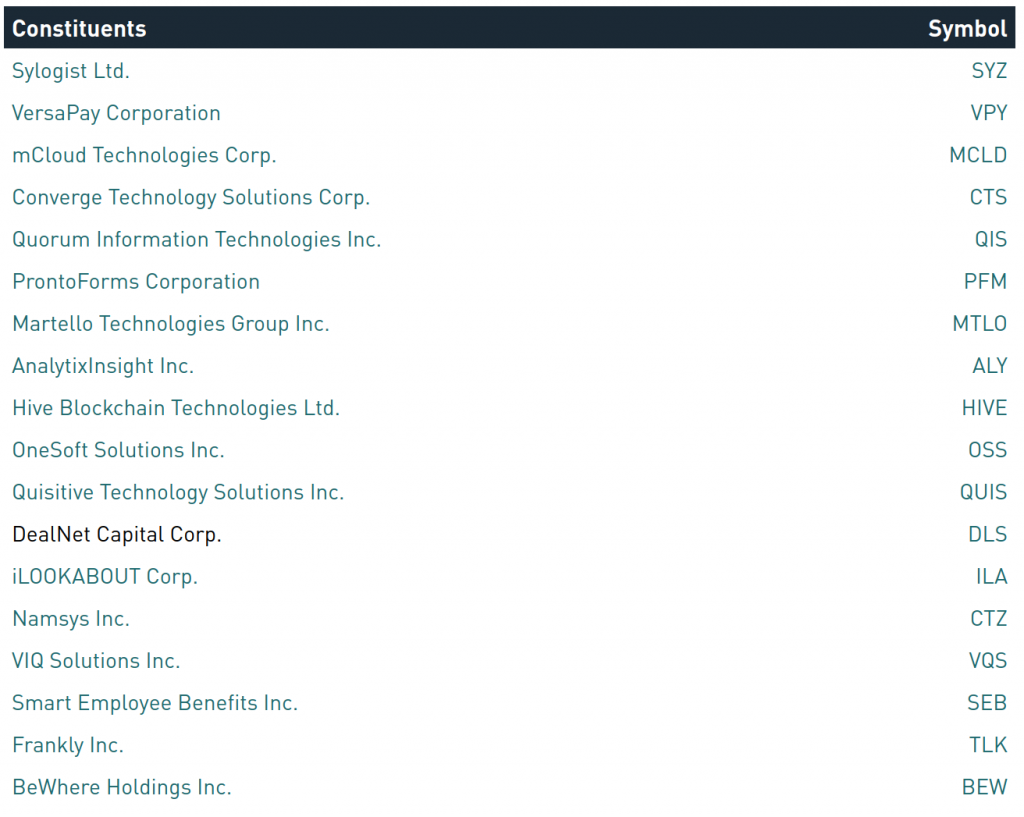 The index' 18 components still include yesterday's news blockchain name Hive Blockchain Technologies (TSXV: HIVE), and thinly-traded consumer-lending platform Dealnet Capital (DLS), while omitting high-flying pharma-production software company kneat.com Inc. (TSXV: KSI).

The bullish trend that we identified in the broader index is clearly present in this industry grouping, even sandbagged by the odd mix. The top performers here are all enterprise software companies of one type or another, showing a clear investor appetite for businesses that are making scalable software solutions and demonstrating an ability to sell them. The Great Hill Partners takeout of VersaPay (TSXV: VPY) last year may have increased investor interest in companies that provide bolt-ons and integrations for the popular ERP offerings of the tech giants, but there's plenty of support for stand-alone enterprise solutions if they show revenue and look like something that might scale.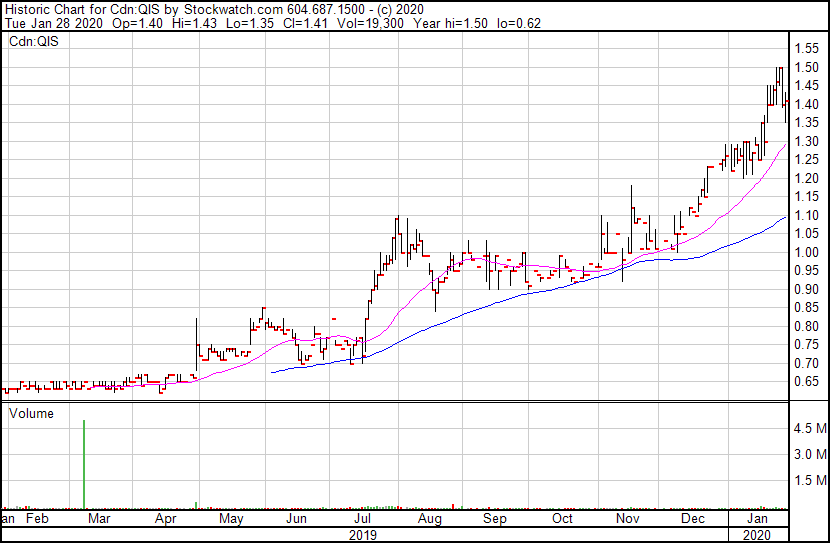 Quorum Information Technologies (TSXV: QIS), for example, has quietly gone on a +40% price run since November. They make an enterprise software that manages car dealerships, and have managed to consistently produce a 50% gross margin with substantial revenue growth, and two quarterly bottom-line profits in a row. Quorum doesn't do much volume, and it's hard to imagine institutional trading getting involved on such a landscape, but it's hardly a static situation.
In some ways, the software sector makes a fine antithesis to the precious metals equities. Enterprise software trends might be mercurial but, compared to the metals markets, they're a Swiss watch. Sequential financial statements can be used to establish trends and make inferences about how the company is doing at their particular undertaking. Whether or not speculators enter the software equities markets en-mass, as they tend to do in the metals markets that mining stocks are built on, is anyone's guess. This may be the beginning of such a run, or just sensibility surfacing as a brief fad. Either way, it feels good to have a reason to pick stocks on fundamentals again.
---
Information for this briefing was found via Sedar. The author has no securities or affiliations related to this organization. Not a recommendation to buy or sell. Always do additional research and consult a professional before purchasing a security. The author holds no licenses.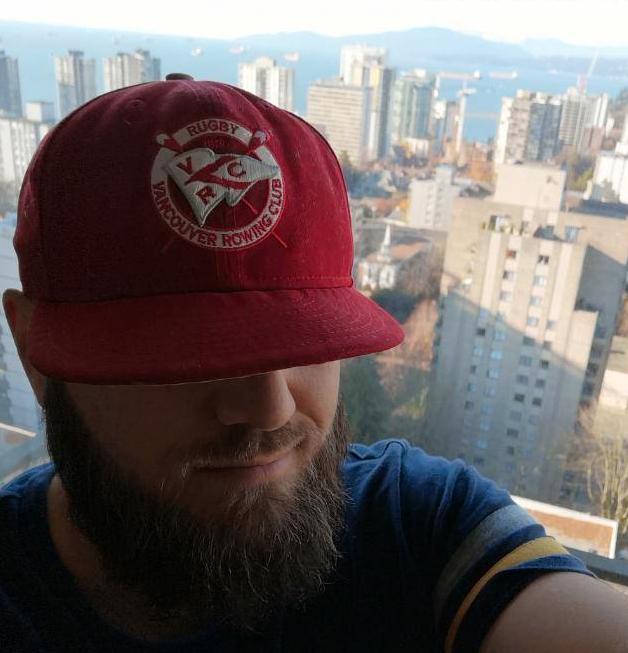 Braden Maccke is a freelance writer from Vancouver, B.C.
You can read all of his Deep Dive articles here.
He can be reached at braden@fundamentalhype.com.