Matica Enterprises: Just the Facts, Jack
Matica Enterprises Inc (CSE: MMJ) is a company that has a polarizing effect on industry investors. It seems that those without an opinion on the company are few and far between. And those that do have an opinion typically sway one of two ways: they hate it, or they love it.
For this reason alone, we know this full analysis on Matica Enterprises will be received one of two ways. If we appear to have a slightly negative edge, we'll be up to our eyeballs in hate mail from long term fans of the company. If we appear to have a slightly positive edge, similar mail will arrive in our inbox from long time bears of the company. For this reason alone, we're aiming to be as impartial as possible in this article.
Within this full analysis, we're focused on laying out just the facts, Jack – whether positive or negative. Our opinion on the company will be kept to a bare minimum, so as to avoid our inbox being swarmed with hate mail. If anything is to be found factually incorrect, let us know and we'll issue a correction.
And with that fore warning, lets get on with our full analysis.
Matica Enterprises: Just the Facts, Jack
Matica Enterprises is a company that has been attempting to enter the Canadian medical marijuana market for close to four years now. They first announced their involvement in the sector back in early May 2014, which is when it identified that it was in serch of potential acquisitions in the industry. Fast forward four years, and it is now in a position where it might finally be able to legally grow the coveted plant. It's been a long ride for investors to get to this point, which is likely a reason for the recently revived enthusiasm. But after four years of working towards this point, can they live up to expectations?
Current Operations
Matica's Royalmax Facility
By and large, Matica's entrance to the medical cannabis market is by way of a letter of intent signed on March 13, 2017. Within this letter of intent, which later converted to a definitive agreement, the company agreed to acquire up to a 70% stake in Royalmax Biotechnology Canada Inc. Royalmax currently has a facility located in Dorval, Quebec.
The facility itself once fully built out will encompass 10,000 square feet, with the potential expansion of up to a 40,000 square foot canopy space. As of this point in time, the company is very near to submitting its confirmation of readiness video to Health Canada. As of the news release issued January 26, 2018, the company was a handful of days behind its aniticipated completion date, however this evidence is stated to be sent in shortly. Upon submittal, the company anticipates to receive its license for cultivation shortly.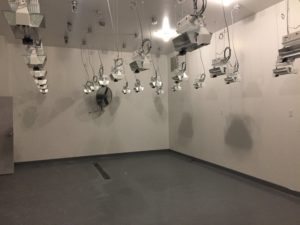 In terms of facility ownership costs, Matica Enterprises paid an initial $50,000 signing fee at the time of the letter of intent. A further $135,000 was issued at the time of the definitive agreement being signed, in addition to 6,000,000 shares being issued to the owners of the facility. As per the agreement, Matica was also required to provide funding in the amount of $2.2 million for the build out of the facility in order to acquire its 65% in the facility. It is believed that as per the terms of the agreement, upon submitted for Royalmax's cultivation license Matica will have earned its 65% stake in the company.
The remaining 5% stake will be acquired by the issuance of $400,000 upon the facility receiving its sales license. Matica is then also subject to paying $400,000 to the sellers after twelve months of production has occurred.
Production estimates for the facility are not believed to have been stated by the company. However, there are a handful of sources claiming it could be up to 1,000 KG annually. In addition to this, it has not been made clear what role the sellers of the facility will play in the operations of the company upon licensing.
Current Letters of Intent
At the present point in time, Matica Enterprises has three outstanding letters of intent. All three of these pertain to the medical marijuana market, and have been outlined below.
A second Quebec facility: On July 20, Matica announced that they had signed a letter of intent for a second Quebec facility, also 10,000 square feet in size. The terms of the potential acquisition were extremely similar to the Royalmax agreement, with Matica aiming for 70% ownership again. This facility is located in Saint-Laurent, close to their current facility. An update issued on September 8, 2017 indicated that due diligence had been completed, and that the company was working towards a definitive agreement. No mention of the facility has since been located. It is assumed that this letter of intent is dead in the water.
Southwestern Ontario facility: On September 25, 2017, Matica Enterprises signed a letter of intent to acquire a facility just outside of Windsor, Ontario. This time, it was for a 100% stake in the facility, which sits on 14 acres of land. Currently the letter of intent is for just the facility, with the option to acquire the land at a later date.

The facility itself is 13,000 square feet in size and expandable to 24,000 square feet. Matica will earn it's 100% interest through the issuance of up to $3 million in funding for the facilities completion. A net profit royalty of 40% will be subjected to any profits generated from the initial 13,000 sq ft facility. This royalty will not be subjected to the expanded facility, nor the 14 acres should they be optioned. It is believed that Matica is still working towards signing a definitive agreement for this facility.
Topicals Investment: On February 8, it was announced that Matica had signed a letter of intent with a research and development company based out of Quebec. Details were scarce, aside from the fact that the company is involved in topical products for the health care industry. As per the terms of the letter of intent, upon signing of a definitive agreement Matica will invest $2 million for a 25% controlling interest in the company.
Matica's History with Letters of Intent
Depending on how deep investors have gone in to their research on Matica Enterprises will likely determine the outlook one has for these outstanding letters of intent. For those new to the market, it's likely that you haven't looked in to the history that the company has had with these potential contracts. Matica has signed multiple LOI's in the past, but has followed through on relatively few of them. In fact, at this point in time Royalmax Biotechnology is only one of two letters of intent which have converted into a definitive agreement that hasn't resulted in a law suit. Here's a quick glance at the previous LOI's signed by the company in this sector.
Chronicare Canada Inc: In June of 2014, it was announced that Matica had entered a letter of intent to form a joint venture with Chronicare Canada, a licensed producer under what was then called the Marijuana for Medical Purposes Regulations.

Within the joint venture, Matica would own a controlling 60% interest in the entity, with Chronicare owning the remainder. The initial plan was for the venture to begin the process of becoming licensed under the MMPR to produce cannabis. In July, Matica forwarded $50,000 to Chronicare as part of this agreement. The next month, the letter of intent was dissolved and Matica was forced to write off the cash it had advanced. This was not revealed to shareholders until December 2014, when it was contained in an MD&A document.
Bellerosa Distributing Ltd: In July of 2014, Matica entered a second letter of intent for a joint venture. This time, it was with Bellerosa Distributing. Under the terms of this agreement, a joint venture would be formed to sell chlorine dioxide tablets to be used in the agricultural industry. A definitive agreement was signed, and the product was then tested in Chronicare's facility to determine the viability of the product.

The agreement that was signed was then cancelled in October as Matica looked for a new manufacturer for the product. They then returned to Bellerosa in November under a new agreement, wherein Matica would own 60% of the newly formed company. Finders fees were issued to individuals related to the CFO and a director in January of 2015, however nothing has ever come of this agreement. Company documents slowly filter out the information related to this deal, with no mention of its cancellation. For what its worth, Bellerosa Distributing Ltd was dissolved on January 21, 2018 for non-compliance.
West Coast Medical Marijuana Group: In August of 2014, hot on the heels of two recent letters of intent, Matica entered yet another. This time, it was with West Coast Medical Marijuana Group (WCMMJ). Yet again, the company was to form another joint venture for a licensed facility. Matica was to own 60% of the proposed JV, and provide up to $1.35 million in funding for a new facility. WCMMJ would then provide the operational aspect of the facility. This agreement was terminated in December of 2014.
THC Dispensaries: In October 2014, it was announced that Matica would be acquiring THC Dispensaries (THCD), a late stage applicant under the MMPR regulations. The company consisted of a facility 6,000 sq ft in size, located in Nova Scotia. Under the terms of the DA, Matica would acquire up 50% of the company in a cash and stock deal. As per the terms of the agreement, Matica issued 1,000,000 shares and paid $325,000 to THCD shortly after the announcement of this agreement.In May 2015, a release was issued indicating delays of the facility build-out had occurred as a result of weather conditions, with equipment being undeliverable as a result of road conditions.

On November 23, 2015, Matica entered a legal dispute with THCD over the delays associated with the build out. As per the definitive agreement, should a license not be obtained from Health Canada by October 31, 2015, Matica was to return its 50% stake in the company. The legal filing claims that THCD intentionally delayed the process so as to cancel the current agreement. This legal claim was finally settled in May of 2017, with Matica obtaining $700,000 in the form of shares from a third party that would complete the build out of the THCD facility. This company is still private, thus the shares are currently worthless in the company until such a time that it goes public.
Canadian Electric Boat Co: In an odd turn of events, on September 23, 2015 matica Enterprises signed a letter of intent to acquire 51% of Riopel Marine Inc, which was operating as Canadian Electric Boat Co. Little details were available on this agreement, aside from that in the following month Matica assisted with dealer financing. No further information on this was ever presented, and the letter of intent was never included in any financial filing of the company.
As a result of this history that Matica Enterprises has with letters of intent, it's easy to see why skeptics are currently present. With the results provided by the company so far, skeptics are able to make extremely valid points. It should also be noted that for the interim financials ended September 30, 2017, there was no mention of the latest two letters of intent signed by the company. Both of which occurred by this point in time. This again provides further fuel to the fire that bears are currently burning for Matica.
Matica Enterprises' Financials
Cash Position
As can be expected from any late stage applicant, the financials for Matica Enterprises are not currently favourable. With no revenues coming in to prop up the company, the company is forced to rely on private financing and the execution of derivatives to fund its business plan.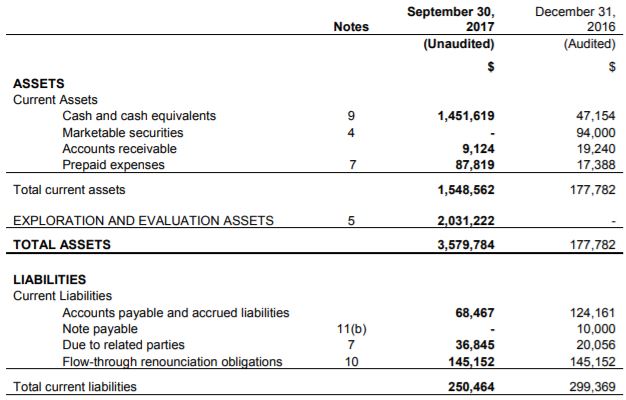 As of September 30, 2017, Matica had roughly $1.4 million in the bank. This comes after closing a private placement in late July for $2.5 million. Provided these funds went directly to the build out, cash burn is not horrendous. On the bright side, they have also since received funding to the tune of at least $236,000 from the conversion of warrants. We know this number is higher as a result of Form 7 filings on The CSE, however discrepancies exist within these documents. Rather than speculate, we'll stick to what we know as a certainty. What we do know, is that funds are getting thin based on CEO Boris Ziger and CFO George Brown receiving shares in lieu of a wage for the month of December 2017.

In that regard, it can likely be stated that compensation is much too high for Matica executives. Share based compensation is their single largest expense by a long shot. It currently registers as more than ten times that of any other expense. Considering the company has earned no revenues to date, this is a hard item to justify.
Matica's Share Structure
As can likely be surmised from the share-based compensation figures, it's no secret that the share structure of Matica Enterprises is a little loose. We spent much more time than we care to admit compiling the figures below.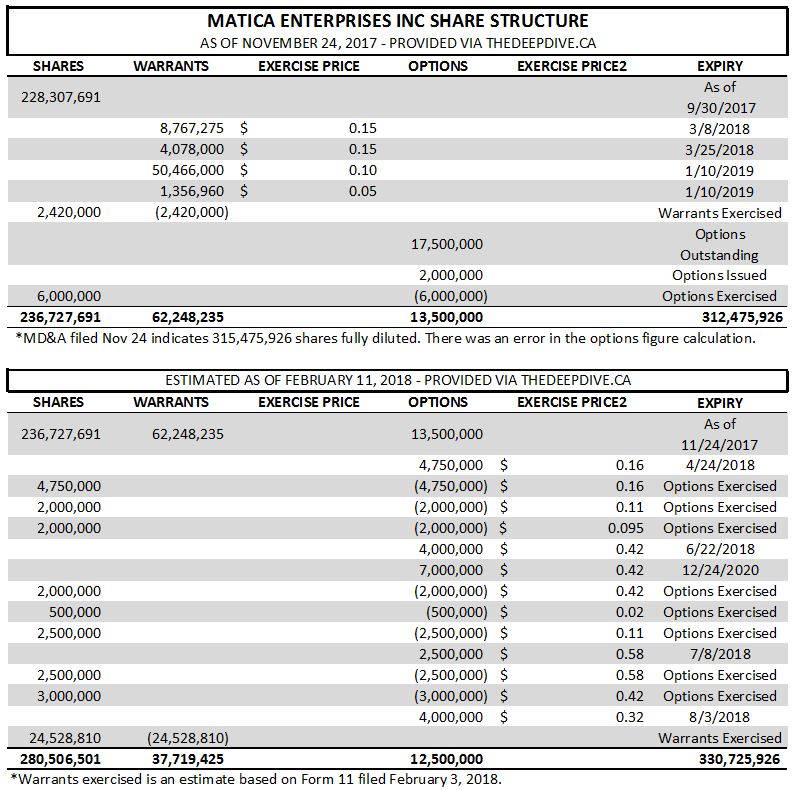 We need to explain this format a bit here. Within the latest available filings, information was unclear on the currently outstanding options. Further to this, Form 7 and other filings since posted on The CSE have been inconsistent in terms of shares issued each month. To calculate these figures, this was the easiest method to provide the required data. This was done through meticulously combing through all options issued since the last filing. Based on this we could then calculate the remaining warrants outstanding.
Based on our analysis, there are currently 280,506,501 shares outstanding for Matica Enterprises. As a result of this, utilizing the closing price of $0.46 on February 9, Matica has a market valuation of $129.03 million. On a fully diluted basis, this figure climbs to $152.13 million.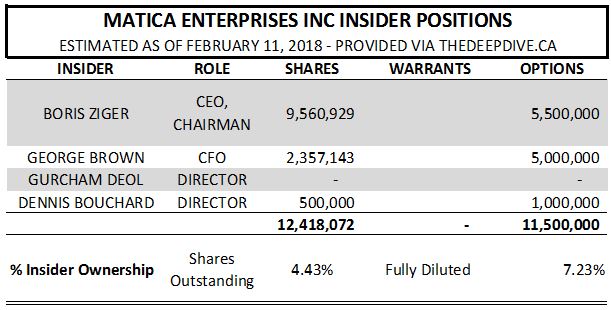 In terms of insider holdings, it is estimated that company directors and officers own a cumulative 12,418,072 outstanding shares in the company. This currently represents roughly 4.43% of the shares currently outstanding. On a fully diluted basis, company insiders are believed to own 7.23% of the company. This is a respectable figure, given the size of the fully diluted share count.
Potential Valuation
As a result of Matica Enterprises not yet generating any revenues, its difficult to place a proper valuation on the company. In addition to this, its difficult to base it off of future production figures, given the fact that the company has yet to release production estimates for their RoyalMax facility. However, with that being said we can make some fairly accurate assumptions to come to a reasonable conclusion. Here are the assumptions that we're going to run with:
Annual production output of 1,000 KG upon grant of sales license. This is based on data estimates presented in a Reddit thread found here.
Average price per gram of $6.79. This figure is based on data presented by StatsCannabis at StatsCan found here. Retrieved Feb 11, 2018. This figure was the national average – Quebec was actually lower at $5.88 per gram. We'll utilize the higher figure for now.
No revenues from the current outstanding letters of intent. Based on Matica's historical close rate on LOI's we cannot factor these in on good faith.
Potential expansions of the current facility are not included, as no work has begun on this at this point in time.
Utilizing the above assumptions, we can reasonably assume annual revenues of $6.79 million. If they were to sell to strictly Quebec, based on the average price in that region as per StatsCan, estimated annual revenues would be $5.88 million. This is also assuming no expansions take place, and that production output is at a maximum.
Thus, on a strictly 5 x forward revenue basis we arrive at a valuation of $33.95 million utilizing the above assumptions. This however, is not a common valuation method and the preferential method is based on net earnings. Such a valuation is not possible for Matica Enterprises at this point in time.
It's likely that some flack will be taken for this valuation – the common line will be that this industry is currently overvalued in all aspects. We realize this fact. However, eventually the valuation of cannabis companies will be based on purely the fundamentals. Being that we focus on long term investments rather than that of trading, this is an appropriate method to use for long term investors.
Closing Remarks
We have largely removed our stance on Matica Enterprises for this article in an attempt to present nothing but the facts. This was done as a means of providing valuable information to those both bullish and bearish on the equity in its current format. Our focus was for viewers to fully understand both the positive and negative aspects of the company, no matter if the details fit your current viewpoint.
It's true that in the past we have been critical of the company – we viewed it essentially as a sham as a result of their history in the market. To this end, we have to give credit to the company for managing to prove us wrong through the progress that they have made. Although behind on their current facility based on self imposed deadlines of first November 2017, and then January 2018, they have still managed to develop a facility. A facility, we might add, that is about to submit the final documents to receive its cultivation license. For this, credit is deserved.
Whether bullish or bearish on Matica Enterprises, give credit where it is due. However, also be critical of the company where required. Remove your blinders regardless of their perspective. As investors we need to constantly reevaluate our positions on a company. This requires reviewing both the positive and the negative. Don't let your blinders result in a poor investment decision.
Constantly reevaluate your positions. Stay on top of company developments. Dive Deep.
---
Information for this analysis was found via The CSE, SEDAR, SEDI, Bloomberg, FTM Investment Group, Twitter, Canadian Electric Boat Co, StatsCan, Investopedia, Government of Canada, and Matica Enterprises Inc. The author has no securities or affiliations related to this organization. Not a recommendation to buy or sell. Always do additional research and consult a professional before purchasing a security.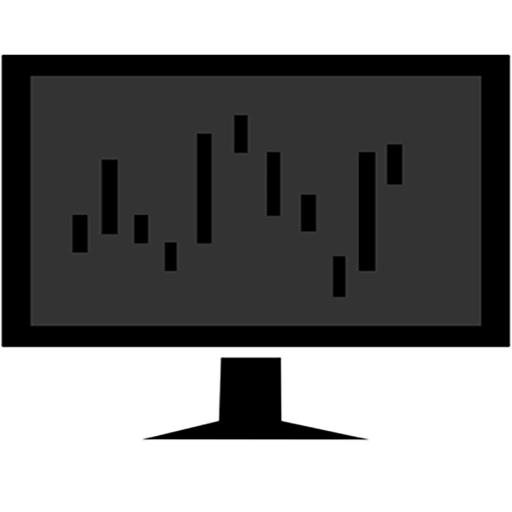 As the founder of The Deep Dive, Jay is focused on all aspects of the firm. This includes operations, as well as acting as the primary writer for The Deep Dive's stock analysis. In addition to The Deep Dive, Jay performs freelance writing for a number of firms and has been published on Stockhouse.com and CannaInvestor Magazine among others.