News Corp vs. the Transition To Influencer Advertising
On our last episode, we floated the idea that the "Bud Light Backlash," and related modern anti-queer-revival consumer actions against Target and Ford aren't genuine, grass-roots consumer boycotts, but rather astroturfed media creations.
The New York Post, the flagship US paper of News Corp. (NASDAQ: NWS, NASDAQ: NWSA), is averaging around three posts per day on Bud Light, and two per day on Dylan Mulvaney.
The Post's Bud Light-Mulvaney coverage is so detailed and vivid, you'd think they invented it, which they did, but the basic playbook has been around since at least Mussolini.
It's no sense calling The Post a fascist mouthpiece, because OF COURSE The Post is a fascist mouthpiece. The relevant question is why it keeps pounding away with this particular political football.
Politics is a war over resources
And in an economy where industries are dominated by businesses who maintain functional monopolies based on sheer size, ad budgets and the attention they buy is a resource worth fighting over.
As recently as 2018, advertising was News Corp.'s single largest source of revenue…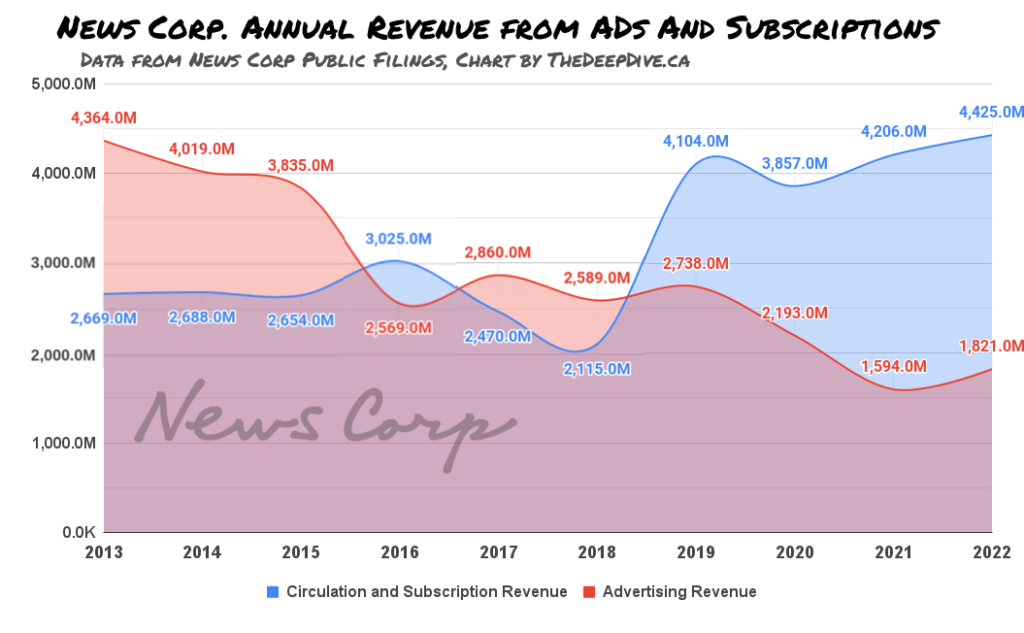 … but it's been in decline since at least 2013.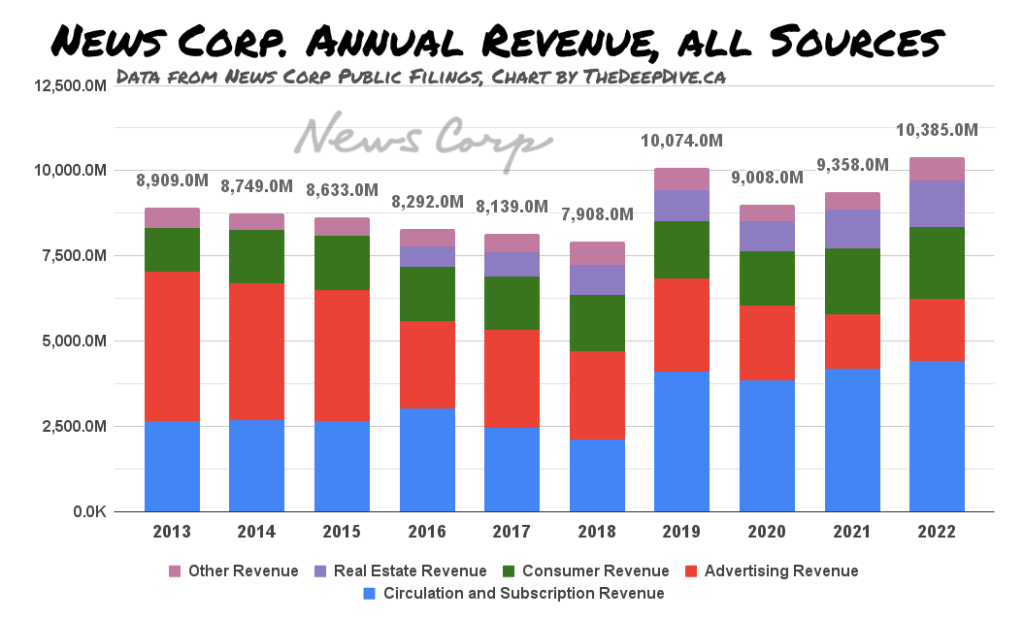 The publisher has made up for what it lost from advertising with subscription television services and an expanded digital real estate platform, but a shift in the habits of ad buyers has made a dent, and threatens to make an even larger one.
Each of the "risks" section of News Corp's annual 10-Ks from 2013 – 2022 mentions a threat to the company's advertising revenue from emerging digital media platforms. The sections evolve over the years as News Corp. develops digital strategies of its own, and keeps tabs on this rapidly evolving landscape.
Social media platforms aren't considered a risk factor as advertising competitors by News Corp. until 2017, but it's been maintaining a position in the space since 2013, when it acquired social media agency Storyful.

Originally, Storyful was an agency whose clients were publishers, who hired them to source video content from social media, to be used as art in their news content. Storyful still does that, but it also hires itself out as a reputation and risk manager to companies who want to stay on top of what people are saying about their #brands on social media.
"Nice national brand you've got there. Be a REAL SHAME if something were to happen to it. Reeaaaallll shame…."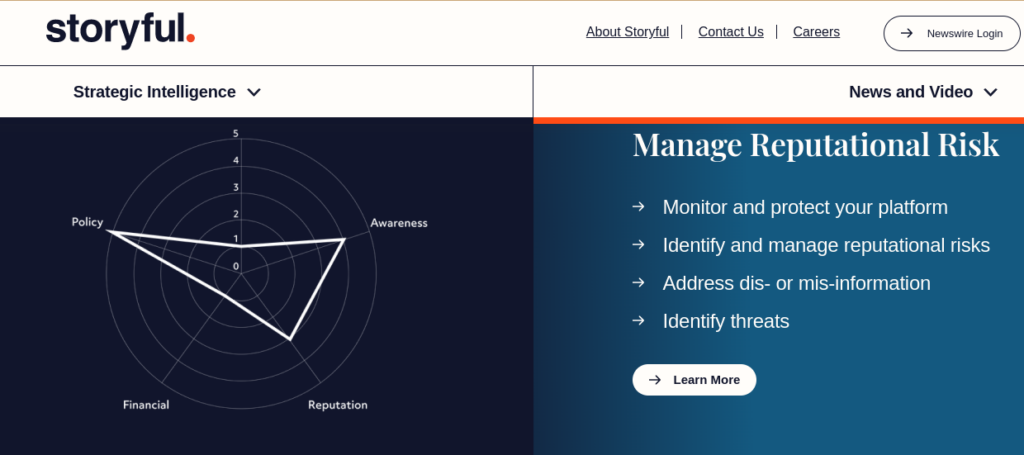 In the world that made Rupert Murdoch a media baron, news papers and TV stations were the gatekeepers of mass exposure. Large companies with national footprints could use those platforms to make their versions of reality the version of reality. A brand like Bud Light, inclined to spend whatever it takes to get its product in every store in America, can become the number one beer by spending even more than its peers to assert through media buys that it IS the number one beer in America.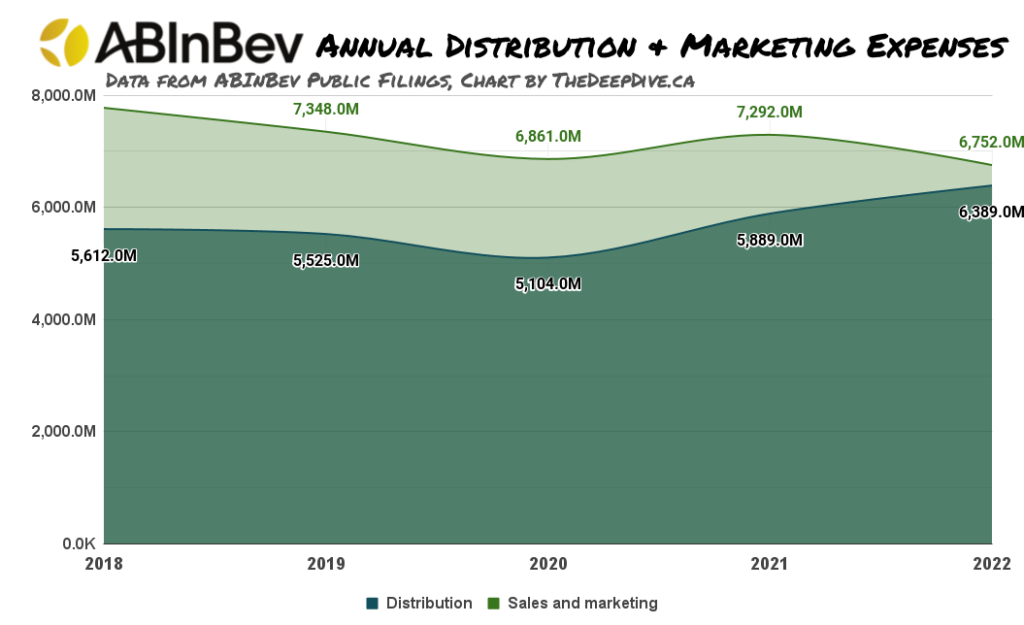 Access to media on that kind of scale was generally bought through advertising agencies, who worked with the companies to create campaigns, then sold the airtime and page space to run them at a markup.
This state of order was disrupted when Twitter and Facebook embraced chaos and started selling ad space directly to anyone who wanted to buy it, regardless of their size.
That started eroding old-media's dominance, but it didn't kill it. Big brands buy ads on digital mediums to keep themselves from getting diluted out, but the most advertised cars, beers, fast food chains, etc. still need television and newspapers, and will as long as television and newspapers stay relevant. But there's a kind of digital advertising emerging that News Corp. might not be able to keep up with.
Tik… Tik… Tik…
Fundamentally, TikTok isn't all that different from Instagram or Youtube. It's user-generated content in a hyper-accessible medium. But the second-wave platform is jammed with young consumers of the present, who will become dominant consumers of the future, that have never even seen a newspaper. They're glued to the feeds of people their own age, who are capable of commanding as much attention as the Sunday Sun all on their own, without having to buy space anywhere.
What's more, the attention people give to the accounts that they've subscribed to could be considered higher-quality attention than the attention commanded by an image or video interrupting a story they're reading or a game they're trying to watch.
Rupert Murdoch, the 92 year old founder and patriarch of News Corp. and Fox News (NASDAQ: FOX, NASDAQ: FOXA), is about as progressive as any other 92 year old billionaire. His media companies might have invented the use of the word "woke" as a derogatory adjective, and show no signs of letting up any time soon. Modern ideas like gender fluidity are probably upsetting to him, but nowhere near as upsetting as the notion that the companies who made him a billionaire by buying time on his networks might be able to buy it from some twenty five year old tranny with a TikTok channel instead. That's practically an existential threat, and he didn't get to the top by backing down.

We wrote in 2020 about now-former Sherwin-Williams (NYSE: SHW) employee Tony Piloseno who got TikTok-famous (@tonesterpaints) for his paint-mixing videos, pitched them to the company brass as a marketing idea, and was fired for his trouble.
After being let go from Sherwin-Williams, Piloseno caught on with regional paint producer Florida Paints, which is probably 1/1000th the size of Sherwin Williams, probably can't afford to buy or maintain Madison Avenue advertising connections, and might as well spend its ad money in the influencer medium, which is cheaper and smaller, with a higher upside.
The enterprising young Piloseno is now flying his own flag, shipping custom paints himself, direct to consumers, using Florida Paints as a wholesale supplier.
Tonester is one of millions of small, indy businesses that have emerged in the wake of the de-facto democratization of the ability to advertise brought on by TikTok and its predecessors. Twitter and Facebook (…who is acting pretty threatened by TikTok right now) made it possible for individuals who had been ground to bits by a globalized capital economy to dream of earning a living selling their own merchandise, or amassing a large enough audience to be paid for their endorsement.
It isn't an attack on a band of raiders, exactly… more like a strategic counter-offensive against a hurricane.
The gulf between mature, legacy companies, their partners in ad agencies and legacy media, and the ad opportunities emerging in the form of the personal endorsement of social media influencers is a lot bigger than our internet-poisoned brains might realize. The top beer influencers, for example, according to inbeat, all work with craft brewers, or are themselves craft beer businesses who have built up their own TikTok presences.
Lists of brands with the largest and "best" TikTok footprints curated by various marketing software companies consist mostly of publishers and content creators who risk losing their audience if they don't put themselves in the mix. Fashion brands, which absolutely can not lose the youth market, are also well-represented.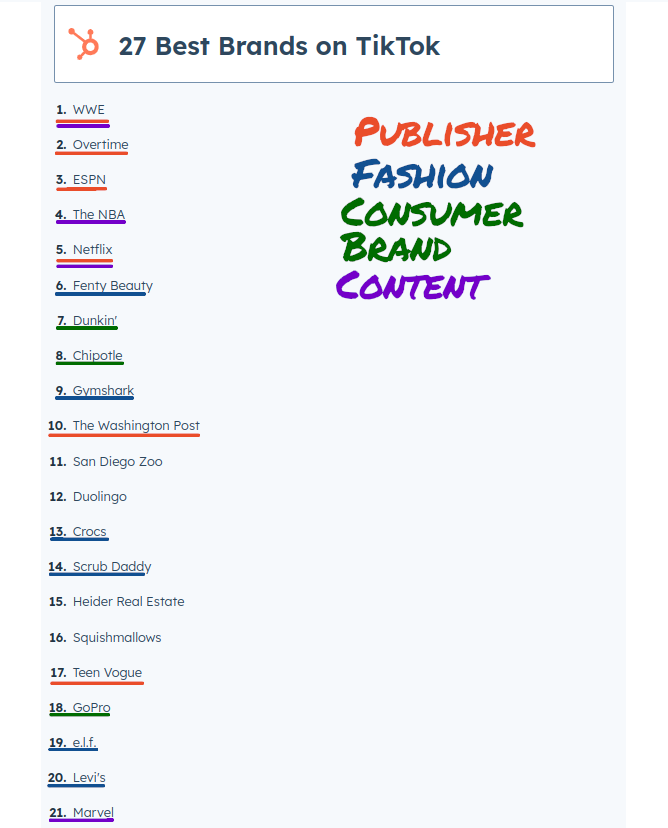 With the notable exceptions of Chipotle and Dunkin' Donuts, there aren't any consumer-product brands large enough to do a significant ad buy from News Corp. on this list, and that likely suits News Corp. just fine. If influencer marketing becomes a viable way for the largest companies to go about selling beer and soap, it might not be long before newspapers and TV aren't.
The biggest company here, Disney, appears twice (Marvel and ESPN) and The Post is almost as obsessed with beating up on them as they are on Bud Light and that little twerp Mulvaney, who went and got famous enough to endorse the #1 beer before they had even ever heard of her!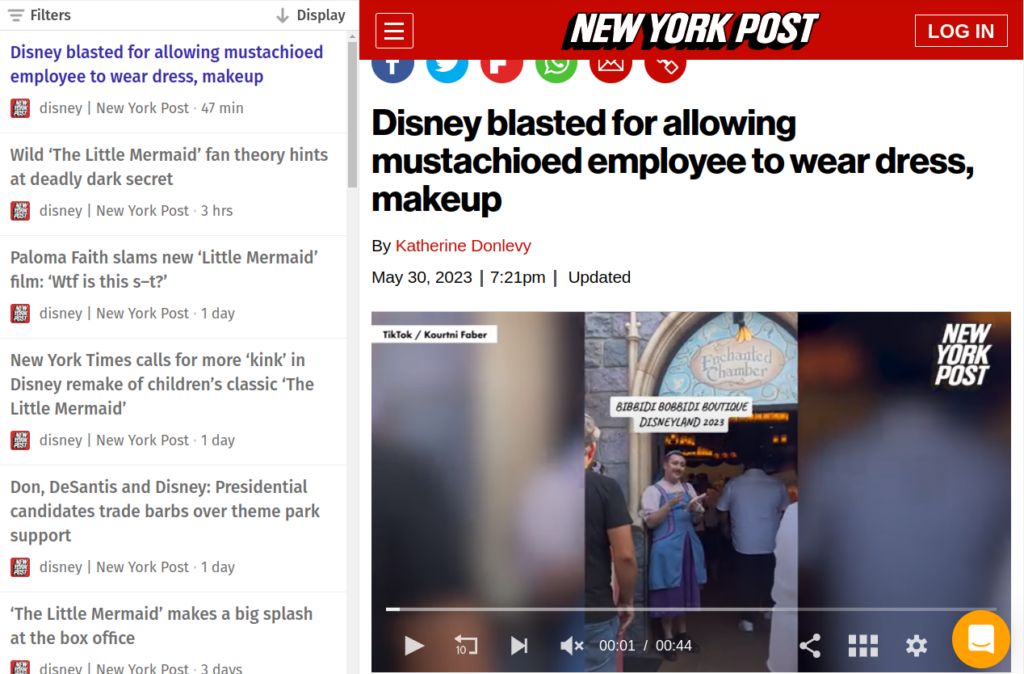 TikTok influencers like Mulvaney threaten News Corp's ad revenue, its subscriber revenue, its dominance, and its relevance. They're independent mercenaries who control their own relationships with their audiences, and care about them in a way mega-publishers can't, because they earned them. There's no way for Murdoch to get his arms around enough of them to add up to a single Tucker Carlson and, even if he could, firing them wouldn't make a difference.
---
Information for this story was found via company filings, and the sources mentioned. The author has no securities or affiliations related to the organizations discussed. Not a recommendation to buy or sell. Always do additional research and consult a professional before purchasing a security. The author holds no licenses.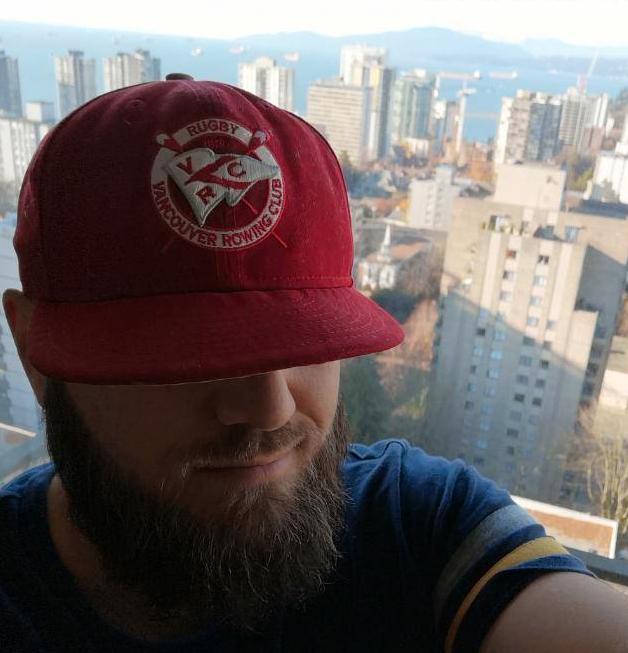 Braden Maccke is a freelance writer from Vancouver, B.C.
You can read all of his Deep Dive articles here.
He can be reached at braden@fundamentalhype.com.