Sherwin-Williams Throws Shade As TikTok Taints Its Good Name
The tubes were aghast last Wednesday with news that popular TikTok mix master Tony Piloseno (@tonesterpaints) was fired from a job at an Athens, Ohio Sherwin-Williams location that he clearly loved. According to Buzzfeed News, the young Ohio University student originally brought his TikToks to the attention of the Sherwin Williams brass himself, hoping that the company would want to use the channel in its marketing efforts.
In Piloseno's account, he presented his pitch to the store's sales manager and sales reps, who loved it, and put him in touch with Sherwin-Williams' central marketing department, who were aggressively disinterested. A month later, the Sherwin-Williams loss prevention department braced the kid, extracting enough information to make grounds to can him for gross misconduct, having mixed on a company machine, on company time.
General reaction to the story was a mix of outrage and bafflement. Surely, unique, organic content like that can't be bought, and here's this modern Michelangelo ready to let Sherwin-Williams have it for letting him use the mixing machine (Piloseno bought all of his own paint). They'd practically hit the marketing lottery. What gives?
Does Sherwin-Williams look to you like it needs your help?
Size is what. Sherwin-Williams (NYSE: SHW) is the largest consumer paint company in the US. It cracked $5 billion in total sales in Q3, 2020, and hasn't slipped below $4 billion of revenue per quarter in recent memory. This is the epitome of a legacy business that has its ops dialed in.
Its stock has delivered outstanding performance thanks in part to consistent equity buybacks and a rock-steady dividend. The company has spent $1.6 billion on dividends and buybacks so far in 2020. It's hyper-consistent cash flow and bottom line allow it to access capital at a scale and rate that put it in rare company.
In Q3 2020, the $60B market cap company comfortably carried $8.26 billion in long term debt at rates between 2.3% and 4.5%, with maturities as far out as 2047. The textbook example of leverage ties together a complete package that is the very model of a modern major general industrial company after having spent 154 years building and maintaining a mortal lock on the American house paint market.
A More Sensitive Palette, Partial to the Bland.
The marketing department of a company is a lot like a transmission. As the car starts out, it's in a low gear, doing a lot of work, creating the maximum amount of torque. As the car gets up to speed, it gets shifted into a higher gear that uses the engine to assist the car's momentum instead of build more. At this stage, the Sherwin-Williams marketing division is solidly in overdrive. That doesn't mean it doesn't spend on advertising, quite the opposite.
SHW spent $355 million on advertising in 2019. Agency Spotter associates it with 9 different advertising and PR agencies, including name brands like McKinney. That money isn't being spent to gain business so much as not to lose it.
The company's Youtube channel is full of polished, high-test work that shows nice, clean, attractive people who have found happiness through interior decorating, and an impressive bit of colorful animation that is sure to be featured in the internal portfolio of all of the production and placement agencies involved, both because of the quality of the work, and because of the highly successful legacy company that commissioned it.
At a company the size and maturity of Sherwin-Williams, the budgets of the advertising and marketing departments become a sort of professional asset of its managers. They're used to keep relationships with agencies and make sure it's perpetually in touch with the best talent, in case the company does need to shift to a lower marketing gear to climb a hill.
If everything continues along smoothly, the marketing strategy is bound to be a microcosm of the macro-strategy: playing not to lose. In that context, the downside outweighs the upside when it comes to chasing incremental gains with a TikTok paint mix series set to… "What is that, anyway? Some kind of Hip Hop? The kid's a liability! Tell HR to find a way to can him, and see if you can kick him down the stairs on the way out."
All's well that ends well.
After a few weeks making mixes by hand in the basement, the virality of his firing got young Mr. Piloseno hooked up with Orlando-based Florida Paints. Other, larger name brands like Benjamin Moore and Behr had reached out to express interest, but a Florida Paints co-owner Don Strube called the young artist and chatted him up, giving them an opportunity to bond over a shared "passion for paint."
It's hard to get a read on the size of the small, regional paint producer, but it's surely orders of magnitude smaller than Sherwin-Williams, and has way less to lose by marketing itself to people who aren't offended by rap. If the relationship works out, and Florida is able to gain enough market share to become significant in relation to SHW, Sherwin would surely be happy to spend many thousands of times what it would have cost to employ Piloseno for life to acquire the critical mass of sales he helped Florida develop, before it grows large enough to represent a risk.
---
Information for this briefing was found via Barron's and the companies mentioned. The author has no securities or affiliations related to this organization. Not a recommendation to buy or sell. Always do additional research and consult a professional before purchasing a security. The author holds no licenses.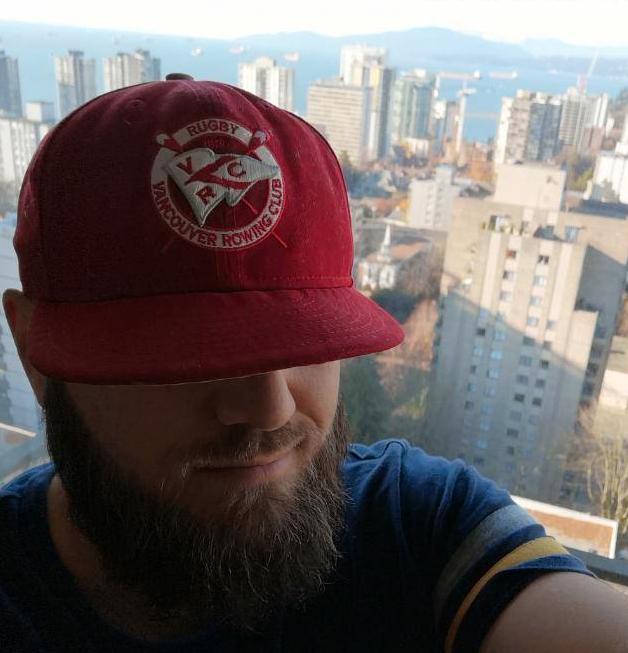 Braden Maccke is a freelance writer from Vancouver, B.C.
You can read all of his Deep Dive articles here.
He can be reached at braden@fundamentalhype.com.