Ontario Opening Doors to Video Based Telemedicine and Digital Practices
In a news release earlier this month from the Province of Ontario, an announcement slid under the radar that could open the floodgates for tech related entrepreneurs to enter Ontario's virtual care market. The plan calls to expand digital and virtual healthcare giving patients more options as part of the province's plan.
Ontario is adopting new digital practices and technologies that will improve the patient experience and help end hallway health care by expanding access to digital and virtual care options … Our Digital First for Health strategy will support how we will achieve a modern and fully connected health care system. For Ontarians, this will mean being able to choose how they receive care and services, control over how to access personal health information, and not needing to retell their stories. For health care providers, this will mean having the necessary information and supports at their fingertips, enabling them to focus on care rather than technology.

Christine Elliott, Deputy Premier and Minister of Health
The new strategy is centered around:

More virtual care options: Expanding availability of video visits and enabling other virtual care tools such as secure messaging. Additionally, providers will be able to leverage a variety of virtual care technologies that best meet the needs of their patients.
Expanded access to online appointment booking: Patients will be able to book appointments that best meet their needs.
Greater data access for patients: More patients will be able to review their secure health record online and make informed choices about their care.
Better, more connected tools for frontline providers: More providers will be able to access patient records stored across multiple health service providers to provide better, faster care.
Data integration and predictive analytics: Providers will face fewer barriers to integrating and using secure health information to manage health resources and improve patient care. This could lead to improvements such as earlier intervention and better management of chronic disease.
This will be of particular interest to the emerging medical technology companies in Canada. Here is a quick rundown of some of the private and public operators in the country who likely have their eye on this announcement:
The Canadian Publicly Traded Healthcare Technology Companies
Well Health Technologies (CSE: WELL), wholly owns 19 medical clinics and has a large network of Electronic Medical Record businesses that support approximately 852 medical clinics serving over 4,000 doctors across Canada.
Premier Health Group (CSE: PHGI), wholly owns clinics, pharmacies and a SAAS based health technology solutions company that offers a cloud based EMR software. Currently their combined ecosystem covers over 315 clinics, over 3000 licensed practitioners and almost 3 million registered patients. The company recently announced the acquisition of LiveCare, one of the pioneering companies in Canada to offer encrypted face-to-face video and messaging to connect doctors to their patients. The other original telemedicine video conferencing player, Medeo, was acquired by QHR technologies, who was then acquired by Loblaws for $170M.
You can read our DeepDive overview on Premier Health Group here.
Loblaw Companies Limited (TSE: L), the largest Canadian food retailer, encompassing corporate and franchise supermarkets operating under 22 regional and market segment banners, as well as pharmacies, banking and apparel. As mentioned above, they purchased QHR one of the largest providers of EMR software and owner of Medeo, one of the first video-conferencing software packages in Canada.
Telus (TSE: T), largely a telecommunications provider, Telus has a subsidiary, Telus Health, who is the largest provider of EMR software in Canada and clearly has a vision that coincides with Ontario's recent announcement.
VitalHub (TSXV: VHI) develops and supports information systems in Heath Care related sectors. VitalHub technologies include Blockchain, Mobile, and Web-Based Assessment, Client Management and Electronic Health Record solutions.
Centric Health (TSE: CHH) provider of pharmacy and other healthcare services to Canadian seniors. Operates a large national network of pharmacy fulfilment centres that deliver solutions for the supply of chronic medication serving more than 31,000 residents in over 460 seniors communities nationally.
Reliq Health Technologies (TSXV: RHT) develops software solutions for the Community Care market. Their software solution provides real-time access to remote patient monitoring data, allowing for timely interventions by a care team to prevent costly hospital readmissions and ER visits.
So who does what?
There are two companies with a history in telemedicine: Medeo (now owned by Loblaws) and LiveCare (binding LOI w/ Premier Health), and four publicly traded companies in the EMR space: Loblaw Companies, Telus, Well Health Technologies and Premier Health Group.
For comparison sake, we can see the valuations of the microcaps lined up here (we removed Loblaw and Telus for obvious reasons):
The Private Canadian Healthcare Technology Companies
Dialogue owns and operates a healthcare and wellness platform for businesses focused on allowing employees to consult with healthcare professionals online. The company raised $12M in their Series A round in 2018, and recently raised $40M in their Series B round.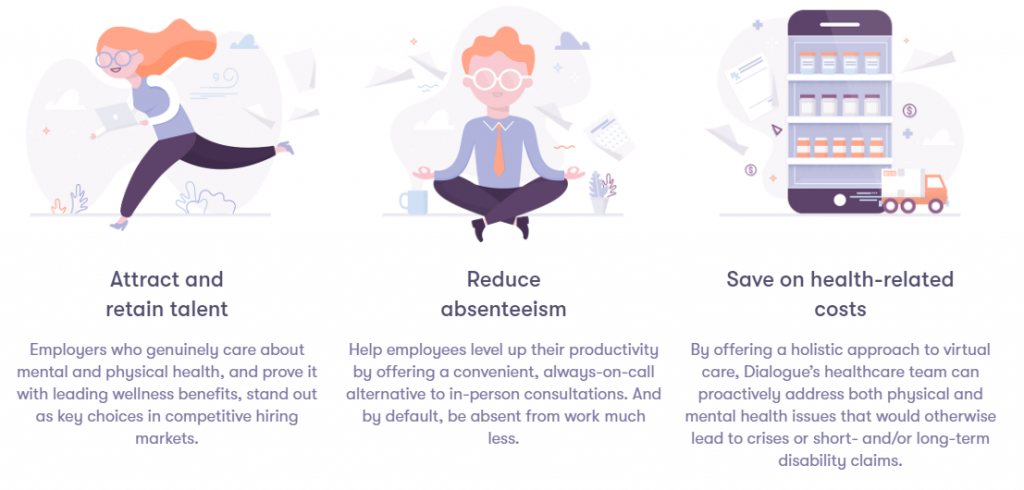 Maple owns a technology platform that allows patients to connect directly with doctors for medical care from their smartphone or computer 24/7,and provides custom technology solutions for hospitals and clinics seeking to advance their delivery of care. They recently raised $14.5M.
---
FULL DISCLOSURE: The author does not own any of the securities mentioned above, with the exception of Premier Health Group who is a client of Canacom Group, the parent company of The Deep Dive. The author has been compensated to cover Premier Group on The Deep Dive, with The Deep Dive having full editorial control. Not a recommendation to buy or sell. Always do additional research and consult a professional before purchasing a security.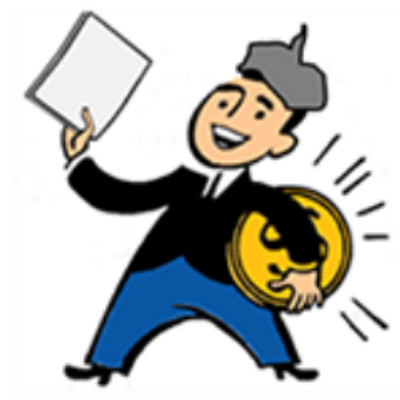 SmallCapSteve started blogging in the Winter of 2009. During that time, he was able to spot many take over candidates and pick a variety of stocks that generated returns in excess of 200%. Today he consults with microcap companies helping them with capital markets strategy and focuses on industries including cannabis, tech, and junior mining.