Rescue Bailouts for Airlines: Time to Bend Over, Taxpayers!
Much like the auto industry collapsing on its own oversupply of vehicles amid lack of demand, airlines are also tanking due to the growing global threat of the coronavirus. The International Air Transport Association (IATA), which is the governing body responsible for setting technical airline standards, announced that airlines worldwide have not experienced such a detrimental crisis worldwide since 9/11. In February alone, the demand for flights decreased by 14.1 percent. The IATA is projecting that the airline industry may see a minimum $250 billion loss related to the coronavirus outbreak.
Take Boeing for example: even prior to the coronavirus pandemic, the company was already in financial turmoil. the aircraft giant was artificially inflating its stock price via share buybacks (which were supposedly bought with millions of dollars worth of government loans from the previous 2008 recession), in addition to purposely turning a blind eye to its phlegmatic aircraft engineering which tragically resulted in 346 fatalities. While the spread of the deadly virus was rapidly unfolding in China, other world leaders were asleep at the wheel: before we knew it, the virus had spread internationally, infecting thousands across Europe and North America. It took until mid-March for those world leaders to impose strict travel restrictions, which in turn ended up being the final nail in Boeing's coffin.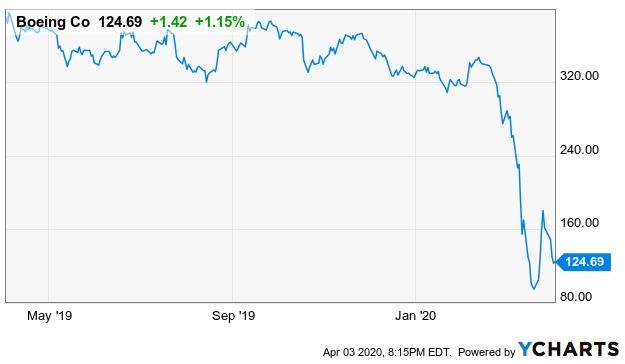 The aircraft manufacturing giant's stocks fell by nearly 70% on March 20, compared to that of the beginning of January. Just days prior to Boeing's drastic stock price crash, the US president vowed to strongly consider a government bailout for Boeing, quoting, "We have to absolutely help Boeing. Obviously, when the airlines aren't doing well, then Boeing is not going to be doing well. So we'll be helping Boeing." Boeing of course, was very receptive to that idea, suggesting that a minimum of $60 billion was necessary for the aircraft industry to somewhat recover from the coronavirus mayhem- but only if there is no government stake in its equity.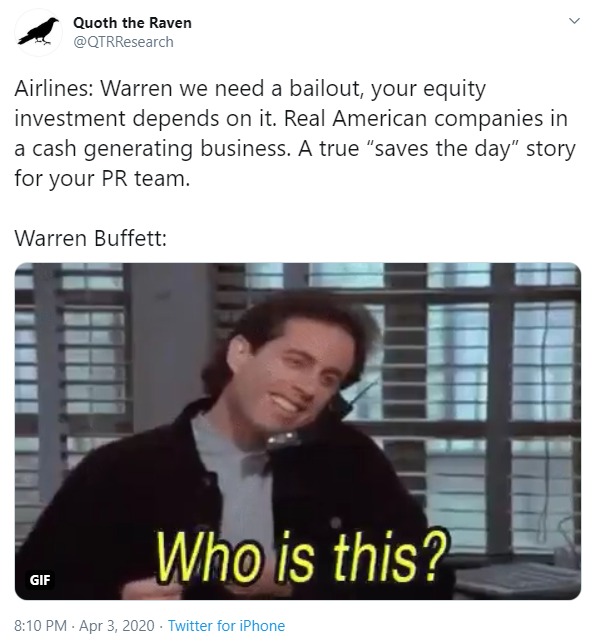 US lawmakers recently approved the Coronavirus Aid, Relief, and Economic Security Act (CARES Act), which is a $2 trillion economic stimulus bill. $603.7 billion will be in the form of a one-time direct cash payment of $1,200 for those families earning under $75,000 annually. Big corporations are next on the list receiving a designation of $500 billion, with $58 billion alone earmarked directly for cargo and commercial airlines. According to the Washington Post however, a largely unnoticed provision of emergency assistance has also been carved out specifically for Boeing, which is separate of $58 billion aimed at the airline industry.
If a bailout for Boeing is granted, it will not be the first time the aircraft manufacturer has been the recipient of sweet taxpayer-funded cash. Presently, Boeing has been the number one beneficiary of corporate subsidies, and prior to that, the company had already once received $9 billion following the 2008 recession. It is alarming, that even after all the subsidies and bailouts, the aircraft manufacturer still does not have a rainy day fund to ease it through financial strains like the coronavirus pandemic or its own faulty manufacturing that killed hundreds of lives.
However, all of that is irrelevant to governments; if Boeing decides it wants a bailout, a bailout is what Boeing will get! And where do those bailouts come from? The taxpayers – you and me. It may be a tough pill to swallow, but regardless of global pandemic which is resulting in soaring unemployment numbers and infection rates in the millions, corporate welfare will always prevail over social welfare.
Information for this briefing was found via the International Air Transport Association and Bloomberg. The author has no securities or affiliations related to this organization. Not a recommendation to buy or sell. Always do additional research and consult a professional before purchasing a security. The author holds no licenses.