Russian Billionaires Start Losing Superyachts to EU Sanctions
A superyacht linked to Russian oil boss Igor Sechin was impounded by French customs at La Ciotat, while Alisher Usmanov's superyacht has been seized by German authorities in Hamburg.
Superyachts, private jets, and other luxury properties owned by Russia's wealthiest have attracted a great deal of scrutiny from the EU, UK, and the US as they continue to ramp up economic sanctions following Russia's invasion of Ukraine on February 24. Earlier in the week, the White House announced that they will launch a multilateral transatlantic task force that will "identify, hunt down, and freeze assets of sanctioned Russian companies and oligarchs." 
On February 28, Usmanov, Sechin and four other Russian tycoons were named in new EU sanctions. Usmanov called the sanctions "unfair" and "defamatory," and said that he would "use all legal means to protect my honor and reputation."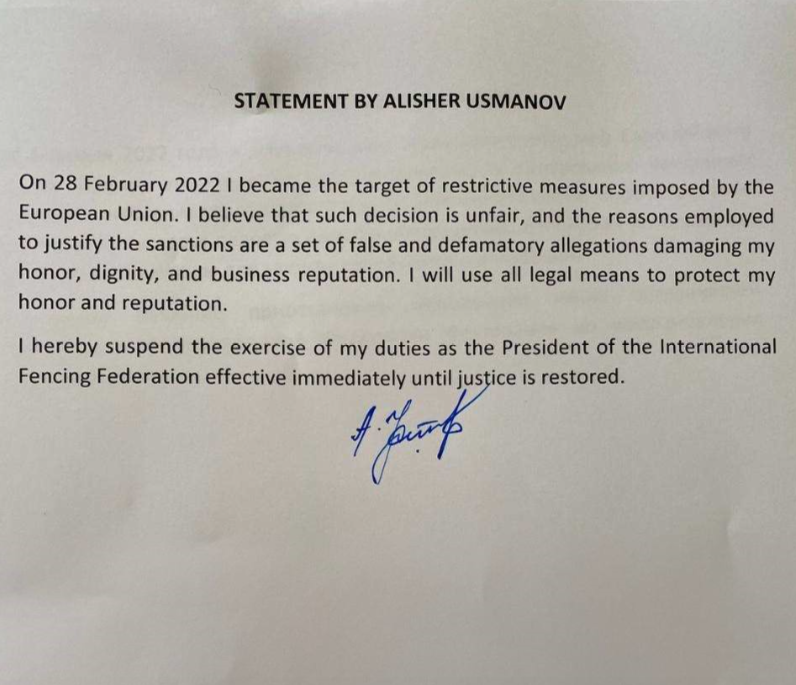 Usmanov's Dilbar, a 512-foot yacht named after the billionaire's mother, is estimated to be worth $594 million, according to the Bloomberg Billionaires Index. It was purchased in 2016 from Lürssen, the German shipbuilder that built the superyacht especially for Usmanov over a period of 52 months. Dilbar is the world's largest motor yacht by gross tonnage at a colossal 15,917 tons, and is typically manned by a crew of 96 people. It features the largest swimming pool ever installed on a yacht, two helicopter pads, a beauty salon, a sauna, and a gym.
Dilbar has been docked in the Hamburg shipyards of the German shipbuilding firm Blohm+Voss for a refitting job since late October.
Usmanov, who was born in Uzbekistan, first made his fortune in plastic bags, back when it was a commodity so scarce in the former Soviet Union that people washed and reused them. His fortune includes a stake in iron ore and steel giant Metalloinvest, early Facebook investments, a stake in consumer electronics maker Xiaomi, as well as smaller holdings in telecom, mining and media. He has extensive real estate assets in Europe, including two estates valued at a combined $280 million in the UK, and luxury homes in Germany, Switzerland, Monaco, and Sardinia.
The billionaire also owns an Airbus A340 private jet, which was last recorded on Monday landing in Tashkent, Uzbekistan, after taking off from Munich, Germany.
According to Forbes, representatives for Usmanov did not immediately respond to a request for comment.
Meanwhile, French Finance Minister Bruno Le Maire announced on Thursday that they had impounded Amore Vero, a superyacht linked to Igor Sechin.
The finance ministry said that the yacht is owned by a company whose main shareholder is Sechin, but the ministry did not name the company.
Sechin, nicknamed 'Darth Vader' by Russian media, is a close confidant of Russian President Vladimir Putin. He served as Russia's deputy prime minister until 2012 and is currently the CEO of Rosneft, a state-controlled oil giant.
A representative for Imperial Yachts, the Monaco-based appointed managers of the Amore Vero, told Reuters that the yacht was owned by a company named Kazimo, and that Sechin is "not connected with either Kazimo or the yacht."
"Kazimo's lawyers are in touch with French Douane in order to correct the record," they added, while the finance ministry did not immediately return a request for comment.
The 280-foot yacht docked at La Ciotat, near Marseille, on the French Cote d'Azur on January 3 for repairs. It was due to remain at the port until April 1st, but customs officers noted that the yacht was "taking steps to sail off urgently, without the repair works being over." This prompted the officers to decide to prevent the boat from leaving.
Superyacht Fan estimates Amore Vero's price tag to be at $120 million. The superyacht, which was built by Oceanco in the Netherlands, features a swimming pool that converts into a helicopter pad. It has a private owner's deck and a sun deck with a jacuzzi, and has room for 14 guests in seven suites.
---