The Fall of Netflix: The Crackdown on Password Sharing
Remember when Netflix was the cool kid on the block, the one who let you share their password as casually as a stick of gum?
Well, those days are gone. It's 2023, and Netflix has grown into becoming that annoying middle-aged neighbor that's past their prime and insists on enforcing the HOA rules to the letter in an effort to feel some semblance of power.
It's time to explore the streaming giant's decision to crack down on password sharing and how it impacts everything from their bottom line to your dinner table conversations.
The plan to crackdown on passwords
Netflix, once the cool, carefree cousin of streaming services, took a sharp turn from its "Love is sharing a password" tweet in 2017 to a more uptight, penny-pinching persona. In 2021, Netflix announced its plan to tackle password sharers, much to the chagrin of users who'd grown accustomed to mooching off their friends' and families' accounts. It's like Netflix suddenly became the dad who won't let you borrow the car keys anymore.
After 2022 recorded the first quarter in over a decade that Netflix saw a decline in subscribers, which the company blamed password sharing on, the company then unsurprisingly elected to crack down on the practice, seeing as how over 100 million people worldwide apparently treat Netflix accounts like a potluck dish. But honestly, can you blame them?
Netflix's Q2 2022 shareholder letter read like a breakup letter with password sharing, admitting that they needed to grow revenue faster and as a result would be putting an end to sharing by March 2023. To sniff out password sharing culprits, Netflix started monitoring IP addresses, device identifications, and account activity, essentially stalking its users like an overbearing, jealous partner.
Their help section for Latin American countries even explained that anyone outside the registered address would be automatically blocked, like an overly protective parent locking the doors after curfew. The company introduced additional fees for extra members outside the registered address, which, let's be real, was basically the streaming version of a swear jar.
To add insult to injury, Netflix also launched a lower-cost package with ads, a move as shocking as finding out your favorite all-you-can-eat buffet started charging for extra plates. The ad-supported tier, available in 12 countries, was a far cry from their original, commercial-free promise.
Netflix claimed it was "pleased with the early results" from the service, but didn't divulge the number of subscribers who signed up for this new tier. It's like they invited everyone to a fancy party, only to reveal it's a potluck – and you're expected to bring your own chair.
The trial run
Netflix isn't one to go down without a fight. Cue the dramatic music: Netflix's stock plummeted after revealing the declining subscriber base, leading to 300 employees getting the boot.
To combat the issue, the company decided to test a password-sharing ban trial in Latin America, subjecting those in Argentina, Peru, Chile and a few other nearby countries to an early version of the ban.
That trial didn't exactly go as planned. Implemented in various countries over the course of 2022, the trial period was ended in October after backlash from consumers. The trial effectively amounted to consumers being forced to "add a home" for an additional charge, rather than adding an "extra member," the latter of which provides flexibility for consumers.
The company didn't officially say whether they lost subscribers as a result of the trial, but it can be reasonably assumed that the results weren't great given they cancelled the attempt and changed their approach.
Nevertheless, they forged ahead.
Reed Hastings quits
In a move as dramatic as some of their original content, Reed Hastings, the CEO and co-founder of Netflix, decided to step down in January amid the attempt to implement the sharing ban. He handed over the reins to co-CEO Ted Sarandos and COO Greg Peters, who probably feel like they've inherited a flaming dumpster fire of password-sharing controversies and subscriber losses.
Hastings, though, seems pretty chill about the whole thing, saying he's been delegating management to Sarandos and Peters for the last two and a half years. In a statement, he praised them for dealing with the challenges of the pandemic and the upheavals in the streaming industry, which is kind of like complimenting someone for successfully juggling chainsaws while riding a unicycle.
Still, Hastings plans to stick around as executive chairman for "many years to come" – because who wouldn't want a front-row seat to this wild roller coaster ride? With a personal fortune of $3.3 billion, it's not like he needs the popcorn money.
How has it impacted Netflix?
In February Netflix moved forward with its plan to ban password sharing, implementing the ban in New Zealand, Portugal, Spain, and unfortunately, here in Canada as well.
While we want to believe that the changes have harmed the company and forced them to reverse course, that's not exactly what is happening. Instead, the company has said that it is "pleased with the results .. strengthening our confidence that we have the right approach."
What Netflix claims is happening is that there is a cancel reaction in each market in which password sharing is blocked, impacting near term member growth. However after a period of time, password borrowers start to activate their own accounts, and existing members add "extra member" accounts, resulting in increased member acquisitions and revenue.
The company specifically calls out the great white north for this, stating that the membership base is larger now than it was prior to the launch of paid sharing, with revenue growth accelerating past growth rates in the US.
But its not all hunky dory.
Research group Kantar has estimated that in Spain, over one million users have left the service due to the crackdown. And sure, about 650,000 of them were freeloaders, but as Dominic Sunnebo from Kantar's Worldpanel Division pointed out, the drop could limit the benefits of word-of-mouth promotion.
Subscription cancellations in Spain reportedly tripled during the quarter compared to the same period a year earlier. And roughly 10% of subscribers in Spain claim that they will be cancelling the service in the second quarter.
A strong barometer of the overall performance may lie in one simple fact – Netflix has delayed its rollout of the sharing ban in its largest market, the United States. Originally set to be placed into action in March, the ban is now set to be rolled out in the second quarter, blaming the delay on "improvement opportunities."
Whatever that means – you either ban password sharing or you don't.
For what its worth however, Netflix is currently guiding to Q2 paid adds that are roughly similar to the first quarters additions of 1.75 million subscribers.
The reaction
Let's explore some of the reactions on social media, where many people are sharing the hashtag #cancelnetflix.
Tracy Kent is upset she can't watch Netflix while traveling, and her son in University has lost access. 
A yahoo poll shows that 62% of users say they will stop using Netflix once this comes into effect.
Anthony Toohey thinks this is a disaster for those who travel a lot.
In conclusion
It's tough to say whether Netflix's decision to crack down on password sharing will ultimately pay off or become the streaming equivalent of jumping the shark.
But one thing's for sure: Netflix is no longer the laid-back, carefree service we once knew and loved. And as they continue to play whack-a-mole with password sharers and alienate subscribers, it'll be interesting to see how they'll fare in the ever-changing landscape of entertainment.
---
Information for this briefing was found via Reuters, Bloomberg, and the sources mentioned. The author has no securities or affiliations related to this organization. Not a recommendation to buy or sell. Always do additional research and consult a professional before purchasing a security. The author holds no licenses.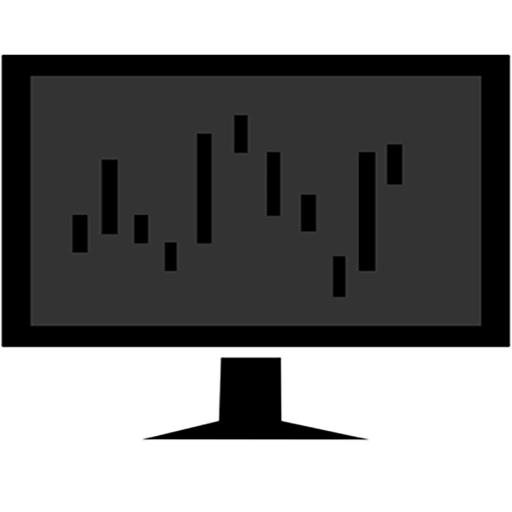 As the founder of The Deep Dive, Jay is focused on all aspects of the firm. This includes operations, as well as acting as the primary writer for The Deep Dive's stock analysis. In addition to The Deep Dive, Jay performs freelance writing for a number of firms and has been published on Stockhouse.com and CannaInvestor Magazine among others.