The Timmins Gold District: More Activity Brewing
There is an old adage in the mining industry: the best place to explore for a new mine is near an existing mine. Nowhere does this hold more true than in the Timmins Gold District in Northern Ontario, Canada.
In 1909, prospectors Jack Wilson and Harry Preston came across a dome-shaped quartz hill that was filled with veins of gold. They named this hill the Big Dome. The Big Dome property went on to become the world-renowned Dome Mine.
The Dome Mine, along with the subsequent discovery of gold deposits that became the Hollinger and McIntyre Mines, made this part of Northern Ontario the world's second-largest gold producer after South Africa. The area hosts over 50 mines that have produced over 70 million ounces of gold over the past 100 years.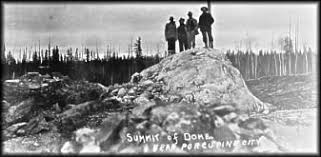 The geology of this part of the Canadian Shield is estimated to be 2.7 billion years old and consists of glacial deposits covering volcanic and sedimentary rock. A key feature is the 180 km long Porcupine–Destor Fault, formed by shifts in the earth's crust and extending eastward into Northern Quebec. The area has a number of other similar faults, which enabled mineral-rich underground water to rise closer towards the surface, creating gold-quartz ore.
Most of the area's mines are located on or near these fault structures, and gold-quartz veins are a common feature throughout. Over time, erosion removed much of the overburden, resulting in mineralization that is often found close to the surface. This important feature makes the area very attractive for relatively low-cost exploration.
Historically, the mining industry has endured numerous boom and bust cycles. Due to these periods of change, the way the industry operates has evolved over time. In the past, major mining companies often had their own exploration divisions. These company experts would search properties neighbouring their mines in the hopes of expanding their existing mines and mineral reserves.
During the 1980's and '90's, a period of prolonged low commodity prices, the major mining companies largely exited the exploration side of the business. Instead, they decided to focus on mining and the turning of promising deposits into mines. This left the prospecting side of the business to the junior exploration companies.
Exploration is a high risk, high reward and capital intensive business. Success can bring incredible returns, but failure can be fatal to a company. The junior mining exploration business model involves finding a potential deposit and developing it to the point where a major will buy it in order to turn it into a producing mine. All the risk taken by a junior may pay off, as majors will often pay a premium for a quality property.
Canada is known as the world's mining finance capital. As such, an entire financing model and ecosystem exists to support the funding of junior exploration companies. Most of these entities are publicly traded companies listed on the Toronto Stock Exchange, the TSX Venture Exchange or the Canadian Stock Exchange.
Recent turbulence in financial markets due to the coronavirus pandemic has resulted in a rise in the price of gold from approximately $1,300 per oz USD to $1,800 per oz USD. This has sparked an interest in gold exploration that has not been witnessed in a good number of years. This has enabled many junior companies with exciting prospects to attract capital to fund their exploration programs.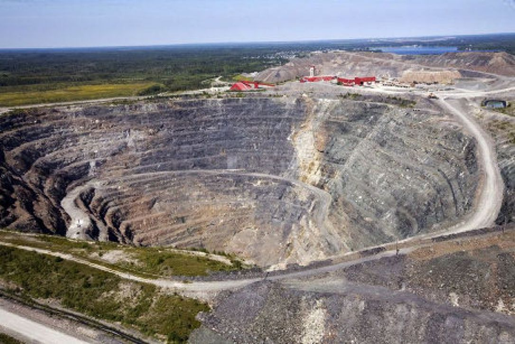 As often happens, due to the Timmins area being an established gold producing region, junior companies are now actively ramping up exploration programs in the area. The Timmins Gold District has an excellent availability of power, water, roads, and other well established infrastructure.
The geology of the area almost makes it a certainty that companies will find gold. The question, though, is always whether these discoveries will be significant enough to become economically feasible operations. For investors, this can create a very vibrant trading atmosphere – as the market speculates on the results of any given drill program. Due to a currently active market, funding is much more readily available to these companies than it has been in the recent past.
Major gold miners such as Newmont and Hollinger have operations in the district. And advanced stage companies, such as Moneta Porcupine Mines Inc. (TSX: ME),  Kirkland Lake Gold (TSX: KL), McEwen Mining (TSX: MX), Pan American Silver (TSX: PAAS) and Osisko Mining (TSX: OSK) have been rapidly advancing their projects in the area.
Junior exploration companies such as Galleon Gold (TSXV: GGO), McLaren Resources (CSE: MCL) and Affinity Metals (TSXV: AFF), have all announced recent activities in the region.
Galleon just commenced their initial phase of drilling on their West Cache project, just west of Timmins – and have a planned drill program of 30 holes.
McLaren recently completed an asset exchange with Newmont, acquired 2 properties with excellent exploration potential in return – and are planning a work program.
Affinity recently drilled their first hole on their West Timmins property, located next to Melkior's Carscallen Project.
It will be interesting to see what excitement will result from the 2020 Timmins Gold District drilling season.
---
Information for this briefing was found via Sedar, Natural Resources Canada, and Ontario Geological Survey. The author has no securities or affiliations related to the organizations mentioned. Not a recommendation to buy or sell. Always do additional research and consult a professional before purchasing a security. The author holds no licenses.