This Week In China: Easing COVID Policies, Boosting Property Market, Visiting Saudi Oil
As Last Week Tonight host John Oliver would say: "it has been a busy week." And it truly was for China, with the next weeks poised to be busier.
Relaxing COVID restrictions
The Chinese government has begun easing some pandemic restrictions, less than a week after residents in major cities across the country took to the streets to protest the country's failing COVID policy.
People with COVID-19 who have mild or no symptoms can be quarantined at home, and officials have been told to stop implementing temporary lockdowns. "Cross-regional migrants" will no longer be subjected to testing.
Markets reacted favorably following the news. Shares of Chinese firms listed in the United States surged, while Hong Kong's Hang Seng index gained more than 3% on Thursday. Copper prices rose on the prospect of increased demand from China, the world's largest consumer.
However, concerns arise from ending the three-year policy; little time has been spent developing mitigation strategies to deal with the resulting increase in cases, which some estimate could reach 5.6 million per day at its peak.
READ: Rising Covid Infection Rate in China Should Worry Investors
Experts in fields ranging from science to economics paint a picture of oncoming disaster, with absenteeism crippling factories, serious disease wreaking havoc on hospitals, and epidemics causing inhabitants to seek refuge in their homes. Based on Hong Kong's previous experience with omicron, an estimate by London-based research firm Airfinity suggests that between 1.3 million and 2.1 million Chinese people may die.
This week, the country's top health officials outlined their strategy for dealing with rising infections. These include a triage plan to guarantee that inhabitants who become ill are directed to the most appropriate medical institutions for their needs, rather than simply renowned clinics that will quickly become overcrowded. Officials are also establishing isolated COVID wards for pregnant women, patients suffering from other diseases, and high-risk people with medical conditions.
Health authorities also promised to build more hospital beds, particularly in intensive care units, where China lags far behind many developed countries.
However, China is being criticized for delaying such plans, with resources instead focused on keeping COVID out — a situation similar to Hong Kong, which had its health-care system overrun earlier this year.
Easing property policies
Chinese officials may relax their stance on property rules at the annual Central Economic Work Conference next week after the Communist Party's highest decision-making body stated that it will pursue an economic turnaround by 2023, according to persons familiar with the situation who told Bloomberg.
Authorities and leaders intend to downplay the significance of "housing is for living, not speculation," according to the sources. Since 2016, officials have used that phrase to express the government's determination to curb speculation in the sector, rein in soaring home prices, contain debt risks, and reduce excess supply in lower-tier cities.
According to one source, the authorities intend to reverse the downward trend in the property sector and resume normal operations. They may also declare that the country's years-long campaign to deleverage its property market, with the focus for next year on increasing consumer demand.
The meeting of top leaders, which will include President Xi Jinping, will come after the Politburo meeting on Tuesday, at which policymakers pledged to push for a "overall improvement" in the economy next year.
READ: Only Xi Jin Ping's Government Can Save China's Property Market
First homegrown plane
The first China-made passenger jet is set to take flight at China Eastern Airlines in a watershed moment that aims to compete with aircraft makers Airbus and Boeing.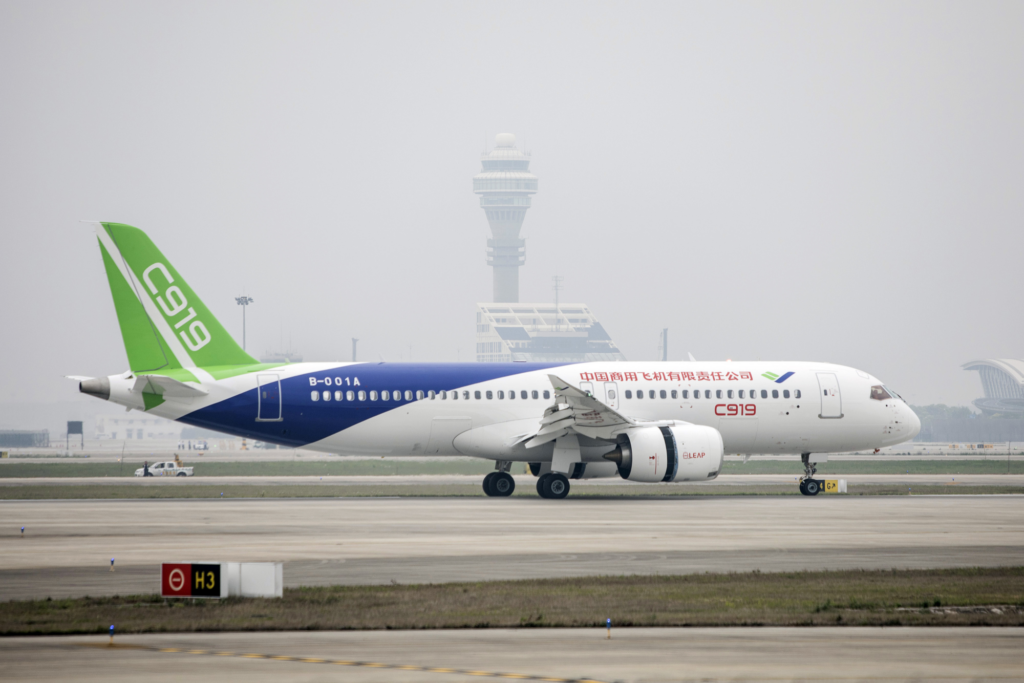 China Eastern has purchased five C919s from Commercial Aircraft Corp of China Ltd. for delivery through 2023. It is scheduled to begin commercial operations next spring.
Comac, as the manufacturer is known, received 300 fresh orders in November from unidentified purchasers, on top of the 815 already booked for the narrowbody, largely from Chinese lessors.
The Chinese airlines previously stated that the aircraft's list price is $99 million. Costs for the comparable-sized Airbus 320neo series and Boeing 737 Max family have not been published, but equivalent aircraft have previously been listed at $111 million to $122 million.
The C919 delivered to China Eastern has 164 seats in two cabins, eight in business class and the rest in economy class, as well as 20 drop-down screens to play videos. Each row's middle seat is 1.5 cm (0.6 in) broader than the ones next to it. The aircraft is intended to carry 158 to 192 passengers, according to Comac's website.
Xi's Saudi visit
Chinese President Xi Jinping visited Saudi Arabia for the first time in nearly seven years, during which he signed a comprehensive strategic partnership agreement. The inked understanding includes a number of topics, such as on hydrogen energy and improving coordination between the kingdom's Vision 2030 and China's Belt and Road Initiative, according to the official Saudi Press Agency.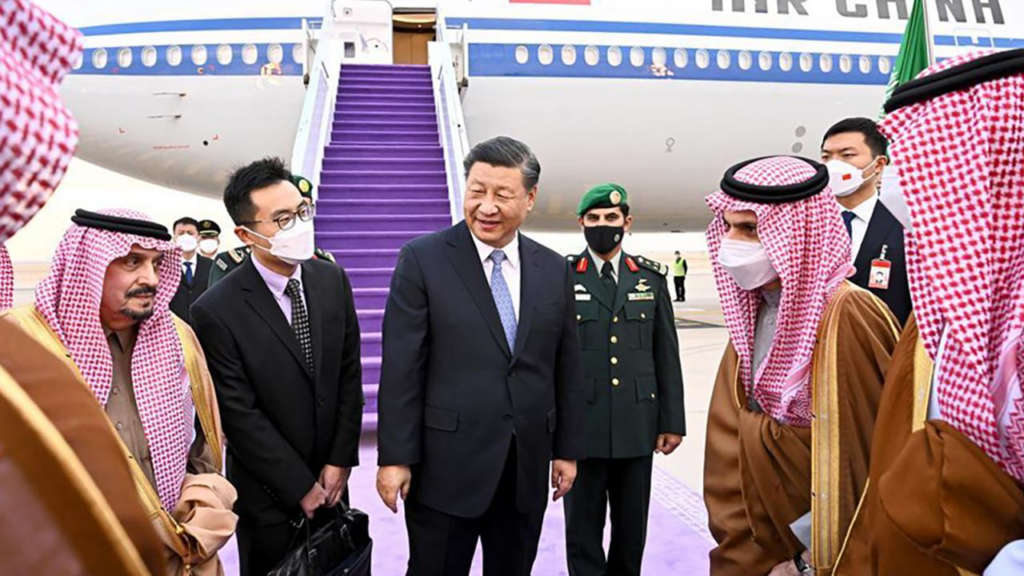 The state visit marks the strengthening of the diplomatic relations between the world's largest purchaser of oil and the world's largest oil exporter. China is also Saudi Arabia's largest trading partner and a growing source of investment while Saudi Arabia is China's biggest trading partner in the Middle East.
"Energy cooperation will be at the center of all discussions between the Saudi-Chinese leadership," said Ayham Kamel, head of Eurasia Group's Middle East and North Africa research team. "There is great recognition of the need to build a framework to ensure that this interdependence is accommodated politically, especially given the scope ofenergy transition in the West."
According to Chinese customs figures, bilateral trade between Saudi Arabia and China reached $87.3 billion last year, up 30% from 2020. The majority of the trade was centered on oil. In 2021, China's crude imports from Saudi Arabia were $43.9 billion, accounting for 77% of the kingdom's total goods imports. This also accounts for more than a quarter of Saudi Arabia's total crude exports.
---
Information for this briefing was found via Bloomberg, The Guardian, CNN, and the sources mentioned. The author has no securities or affiliations related to this organization. Not a recommendation to buy or sell. Always do additional research and consult a professional before purchasing a security. The author holds no licenses.