BRIEF: Kalytera Therapeutics – Four Critical Points
Kalytera Therapeutics (TSXV: KALY) investors had quite the hay day yesterday. At the close, it finished up $0.095, or 38% over the previous days close. At one point, it was up to an eye popping price of $0.47, which is hard to believe given the previous days closing price of $0.25. As could be expected however, it closed quite short of this day high with a final price of $0.34. In total, just shy of 40 million shares traded hands. But what exactly caused this volume?
The reasoning behind that may be slightly related to a news release issued today, although the majority of the volume occurred before this release. The release, which detailed no material change for the company, gave a slight operational update on Kalytera. Within, it indicated the current phase of clinical trials that its principal study had reached. Aside from this data, it appears some "funny business" occurred on the stock.
In order to quell this hype, we elected to outline a few details related to Kalytera. Our hope is that investors begin to act rationally around the stock (and others, but that's a battle for another day).
Kalytera Has No Revenues
For most investors, this is common knowledge. However, it had to be addressed. As a result of being an early stage pharmaceutical company, no revenues presently exist for the company. Furthermore, it has never had revenues. It relies solely on its financing to provide the funding required to perform its research.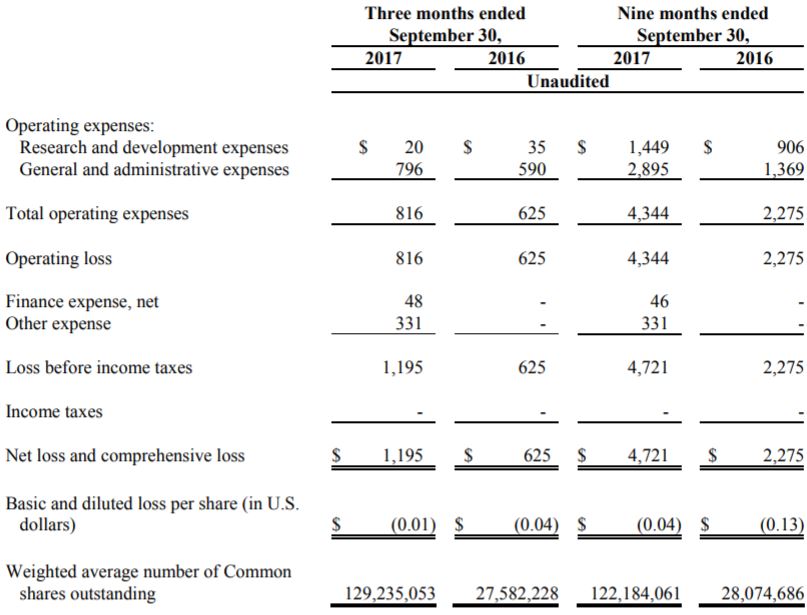 For the previous quarter ended September 30, 2017 the company posted a total loss of $1,195,000. Of this, $796,000 accounted for "general and administrative expenses". Although the company details the expenses under the MD&A, it does not change the excessive figure. For its research and development expenses, it only spent $20,000. The proportion of funding spent on actual development of the product should be higher, especially with how much development is required for the product at this stage.
For the nine month period, things look slightly rosier. However, that is only due to a higher percentage of funding being spent on R&D. The total loss for the first nine months of the year totals $4.72 million, which is more than double the $2.27 million loss posted in the previous year. Considering the long road ahead for Kalytera, they need to be more critical of funds that are being spent.
High Probability of Failure
Although it never appears to be addressed by current shareholders, Kalytera Therapeutics has a high probability of failure. This is just the nature of the pharmaceutical industry.  This is evident on the graph below.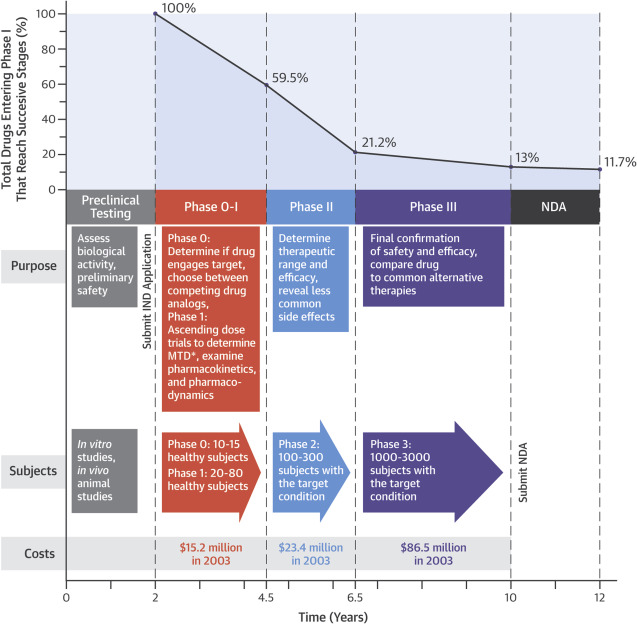 Currently, Kalytera is entering Phase II of the FDA approval process. Within this stage, they test on a wider amount of clinical trial participants. Here, they are attempting to determine the dosage required for the desired results, in addition to any side effects that may be present. As a result of this combination, Phase II has the highest failure rate of all stages that exist. Of the 60% of applications that make it to this point, a further 30% fail during this phase.

Within the news release issued to the public yesterday, Kalytera identified that the Phase II clinical trials would take approximately eight months to complete. However, multiple sources indicate that this phase commonly takes up to two years for a new drug to complete. This is something that investors need to be aware of when looking at their investment horizon. Additionally, the average cost associated with this phase alone totals $23.4 million.
Overall, as the chart above indicates, only 11% of drugs that enter Phase I complete the NDA form. The majority fail out. The benefit to Kalytera here, is that cannabinoids have been proven to be effective in the past, they just need their particular strain to be verified. This increases the perceived likelihood of FDA approval.
Further Share Dilution is Coming
Perhaps the most important item for current investors of Kalytera to be aware of, is the fact that significant future dilution is on the horizon. With a lack of revenues, the company is limited in the methods it can use to raise funds for future development of its product. The easiest method, is through the use of share dilution. It is evident based on the current share structure that the organization has already made this realization.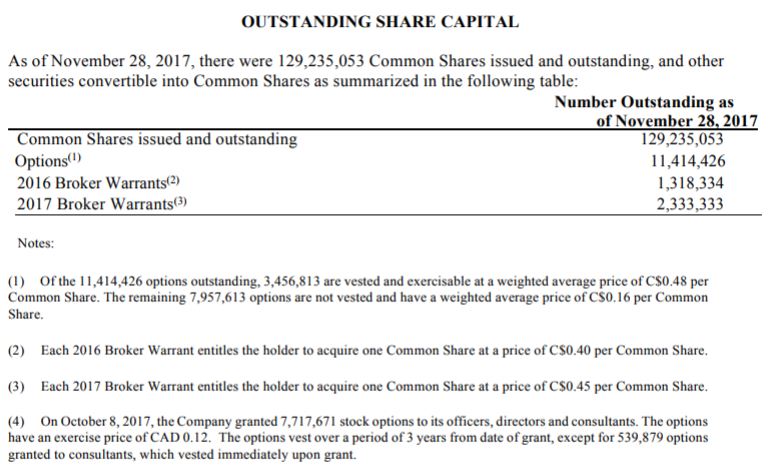 As it stands, the fully diluted share structure of Kalytera Therapeutics consists of 144,301,146 units. Based on the closing price yesterday of $0.34, it gives the company a fully diluted market cap of $49 million. Comparatively, the current market cap is $43.9 million based on outstanding shares.
Although this does not seem like a horrible share structure, there are a few points to consider. First, there is currently a $5 million private placement that is active for convertible debentures. With interest at 9% on these units, they convert in to 3,846 common shares purchase warrants per $1,000 unit at an exercise price of $0.13 per share. In total, this will add 19.23 million shares to the current count, at a very low price per unit.
Second, is the fact that at this time last year, Kalytera had an outstanding share count of 32,498,842. This will help explain to investors the significant slide in price per share the company has experienced over the last year. By adding over 100 million shares to the market place, it has substantially diluted the value of each individual unit.

Lastly, is this tidbit noted by the company in their latest financials. Prepare for significant future dilution, before any revenues are recognized.
Potential Revenue Time Frame
The last critical point that we need to identify, is in relation to the time frame for expected revenues. Should Kalytera Therapeutics manage to make it through the remaining phases of clinical trials, there are still other hurdles present. This includes the new drug application, which is time consuming in itself.
Overall, the estimated time frame is 11 – 14 years for a new drug to go from initial development, through the phases, and finally receive FDA approval. At a best estimate, Kalytera has only endured the first four and a half years. This leaves anywhere from five and a half years to nine and a half years before the company will receive FDA approval on their first product. Yes, this is an average. However, investors need to be realistic on their investment horizon.
Closing Statements
Kalytera Therapeutics may be on to something great here. It's heavily focused on receiving FDA approval for several cannabinoid related drugs, which can potentially offer a lot of benefits to a lot of people. However, final approval for these products are many years away. In this time frame, there will most certainly be further dilution to occur. Based on the current share price of the company, that doesn't provide an overly rosy picture for current investors.
Investing in pharmaceutical stocks can carry a lot of risks. With great risk, comes potentially great rewards. But, as smart investors, we need to keep in mind that risk is just that – risk. Is it really worth risking your capital for years on end, for something that overall has an 11% chance or less of succeeding? That's up for you to decide.
Look at the big picture. But also, focus on the small details. Dive Deep.
---
Information for this analysis was found via TMXMoney, SEDAR, Science Direct, The FDA, FDAReview.org, and Kalytera Therapeutics. The author has no securities or affiliations related to this organization. Not a recommendation to buy or sell. Always do additional research and consult a professional before purchasing a security.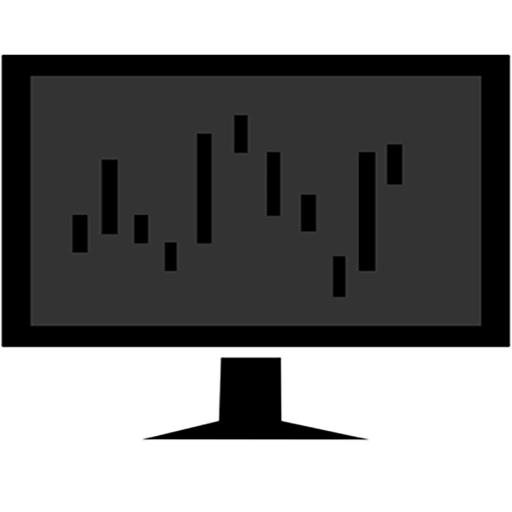 As the founder of The Deep Dive, Jay is focused on all aspects of the firm. This includes operations, as well as acting as the primary writer for The Deep Dive's stock analysis. In addition to The Deep Dive, Jay performs freelance writing for a number of firms and has been published on Stockhouse.com and CannaInvestor Magazine among others.