Chrystia Freeland Meets with Global Elites in Davos This Week
This week Chrystia Freeland will be heading to Davos to meet with various global leaders and CEOs at the World Economic Forum's annual meeting which began last week. Freeland, a member of the organization's board of trustees, will speak at two events.
The first event Restoring Security and Peace will focus on the war in Ukraine and how it has exacerbated a fragile geopolitical landscape. Freeland has been a vocal supporter of Ukraine and often cites her Ukranian roots. The second event called Women's Leadership: Towards Parity in Power is billed to focus on "driving growth, equity and transformative solutions to today's challenges" with gender-diverse leadership across the economic chain. Who knows what these panels will ultimately achieve, but Chrystia will get her opportunity on the proverbial soap box – something she has demonstrated a willingness to embrace.
Whether telling Canadians she manages a $2 trillion economy like her family finances where she opts to cancel her Disney+ account, or justifying a $2B slush fund by patronizing Senators who ask basic questions, Chrystia has become somewhat of a political punching bag. And in many cases, she is taking the blows for current Prime Minister Justin Trudeau who will not attend the event this year.
The Forum's founder Klaus Schwab has also become somewhat of an internet punching bag himself. Schwab has constantly been MEME-ified for the time the group pushed the idea of people eating bugs for protein. Another conspiracy theorist favorite, was when he commented on the pandemic saying it "represents a rare but narrow window of opportunity to reflect, reimagine, and reset our world."
This week's event comes on the heels of the World Economic Forum issuing a 98 page report highlighting what they view as the major risks to the global economy. They warn of "polycrises" with two main concerns for the world including climate change and natural resource shortages. To some extent, these risks work against each.
Last year, John Kerry said, "we realize that countries are concerned over energy security, but we can't jeopardize the planet by investing in legacy fossil fuel projects that will cause irreparable damage."
This attitude from Kerry is common at the event. With many people struggling to put gas in their cars, the attendees often board private jets and lobby for economic decisions that would have a massive impact on the rest of us. Those who can't afford to drink expensive vintage wine, stay at 5-star hotels, and fly around the world just to talk about ideas, can't help but feel a bit icky about the whole thing. Like we are being controlled by global elites or something.
Oddly enough, there is typically never a shortage of CEOs from big oil companies at the event.
Many of the decisions and potential collaborations being influenced are made without the public's consent. The event will see various political leaders mingling with the CEOs of major corporations including Bank of Montreal's CEO, Darryl White. At a pre-meeting press conference last week, Klaus Schwab said this year's event will see "unprecedented" participation of dozens of finance ministers and foreign ministers from around the world.
But who knows, perhaps Bob Iger can make an appearance and Chrystia can renegotiate her Disney+ bill.
---
Information for this write-up was found via the links provided within the article. The author has no securities or affiliations related to this organization. Not a recommendation to buy or sell. Always do additional research and consult a professional before purchasing a security. The author holds no licenses.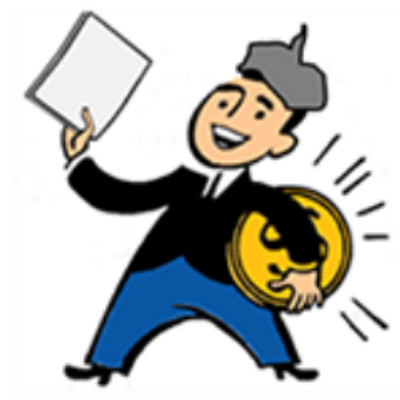 SmallCapSteve started blogging in the Winter of 2009. During that time, he was able to spot many take over candidates and pick a variety of stocks that generated returns in excess of 200%. Today he consults with microcap companies helping them with capital markets strategy and focuses on industries including cannabis, tech, and junior mining.