EastWest Biosciences: The Investment Thesis
EastWest Biosciences (TSXV: EAST) was recently selected by our viewers to be the next company in focus here at The Deep Dive. In the early stages of its execution, EastWest Biosciences has begun to develop a loyal following of investors eager to learn more on the company.
In an effort to tackle this hunger, we turned to a slightly different format for our reporting. Within we focus on the larger sector as a whole and identify what is required to obtain success within the North American hemp market. From here, we build a case for EastWest Biosciences and why they remain relevant in the growing industry.
EastWest Biosciences: The Investment Thesis
EastWest Biosciences (EAST) is a vertically integrated cannabidiol (CBD) and hemp-focused corporation with the goal of being a global leader in CBD-related products. They have a core focus on all levels of the vertical from seed to sale; this includes farming, retail, branding, white-labeling, co-packaging for third parties, and research and development. EAST are also in the later stages of the application process for a Dealer's License in their 31,000 square foot GMP-compliant facility in Penticton, BC.
The Investment Thesis the Company's Strategy is Built Around:
The case we can make for investing in EastWest Bioscience would require the following set of facts and assumptions:
CBD is an industry that has the potential to have hyper growth over the next 3-10 years.
The regulatory framework is heading towards pharmacies and/or natural health stores being the main Canadian retailers for CBD-related products.
The short-to-medium-term focus for CBD-related companies will quickly become acquiring pharmacy shelf space wherever the regulatory framework allows.
The company has an aggressive pharmacy rollout/up plan that hinges upon aggressively grabbing shelf space in Canada, to ensure distribution when CBD-based consumer package goods become legal.
EAST also has strategic plans to build out a framework of global assets within the full CBD vertical.
The company is showing early signs of execution in an industry where first-mover advantage is critical.
EAST has very interesting optionality if/when they receive their Dealer's License from Health Canada. This would/will allow them to import/export products globally.
To generalize the thesis, EAST is in the process of creating an impressive framework of assets that gives them an opportunity to be a global leader in hemp and CBD-related products.
History of Planet Organic
Planet Organic was a TSX Venture-listed corporation that had the goal of taking advantage of the organic food craze of the early 2000s. It expanded as demand for organic food grew – and moved into the U.S. by acquiring the 11-store Mrs. Green's Natural Market chain in 2007. The company had a total of 68 stores and had more than 650 employees.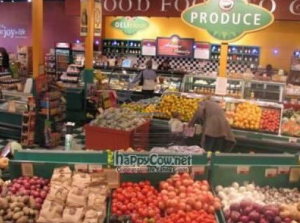 Planet Organic's manufacturing facility, Trophic, was one of the largest nutritional supplement manufacturers in Canada. The parent company did approximately $128M in sales in CY2009, and was starting to become the Canadian version of Whole Foods. Under the surface of all the growth, Planet Organic ran into debt problems, largely due to foreign exchange fluctuations between Canada and the US. The company subsequently defaulted on their loans and lost Board seats to Catalyst Corporation. Planet Organic filed for Bankruptcy Protection in 2010 and the assets were split up amongst various Funds.
The history of Planet Organic is worth understanding, as EastWest Bioscience has strategically managed to purchase some of their former assets at distressed price levels. These assets include the 23 remaining Sangster's franchese retail locations as well as five corporate owned locations, and the former Trophic manufacturing facility in Penticton, B.C. It should be noted that the stores EastWest is privy to a royalty fee.
History of EastWest Bioscience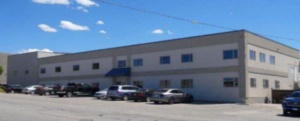 In 2016, Rodney Gelineau and his team began building out a shell named "Harbour Star Capital," with their eye on cannabis-based products. The goal was to create a company that would give them an opportunity to be global players in the CBD space. The first market they would focus on would be Canada. Part of their strategy would be to look for distressed assets, where they could unlock value by capitalizing on the future of this space. The first asset they found was the former Trophic facility in Penticton, B.C. This facility was very unique because a) It had a lab that would meet the requirements for the Application of a Dealer's License and b) it was GMP compliant, allowing for processing of food and natural health products. This could create tremendous optionality.
The negotiations for this facility brought them into contact with the Sangster family, who had repurchased their family brand after all the assets had shaken out from the Planet Organic bankruptcy. EAST Management determined the Sangster's brand and distribution would be an excellent fit for hemp and potentially CBD-based products. The focus ever since has been on the building of great brands and the accumulation of any assets that help build their vertical framework. This includes any asset from seed-to-sale, such as: hemp licensed farms, processing facilities with appropriate licensing, brands, and global distribution outlets.
Who Will Sell CBD Packaged Goods in Canada?
There are 3 ways we see CBD packaged goods being sold in Canada:
Cannabis stores
Pharmacies
Any Retail Location (Natural Health Food Stores, Online, etc.)
Chances are there will be a combination of all three of the above. Early indications appear that pharmacies will be the biggest winner, with CBD consumer packaged goods (CPGs) opening new revenue streams. In the Government of Canada's Proposed Approach to the Regulation of Cannabis, on cosmetics they suggest "controlling them behind the counter at pharmacies, or by utilizing the provincially-regulated distribution system."
Nick Dean, CEO of Emblem Corp, said to James Midas in an interview, "We do believe that hemp-based CBD products ultimately may be allowed to be sold in more traditional natural health food stores and the pharmacies as over-the-counter products." Many in the industry expect that CBD-packaged goods will be regulated differently than medical marijuana, likely as a Schedule 2 or 3 Drug, allowing products to be selected by the consumer or the pharmacist near the pharmacy counter.
For many years, hemp farmers across Canada couldn't even harvest the flower, where most of the CBD is found. In August 2018, Health Canada put forward an exemption allowing for industrial licensed hemp farmers to harvest and store the whole plant. The farmers will now be able to sell the flower to a licensed producer or dealer for sale under the Cannabis Act.
Pharmacies clearly have their eyes on the space. In September of 2018, Shoppers Drug Mart received their Health Canada Sales License to sell medical marijuana. Loblaw's spokeswoman, Catherine Thomas, said in a statement, "As trusted medication experts, we believe pharmacists have an important role to play in the safe and informed use of medical cannabis, and this is the first step in our journey to provide medical cannabis to our patients." Other pharmacies are also aligning themselves for this transition, with supply agreements inked by Maricann Group and Lovell Drugs and between CanniMed Therapeutics and PharmaChoice.
Strategic Investment From the Big Guys
There is a clear indication that larger cannabis players see the value in hemp-based CBD and hemp-related products. For example, in 2017, Canopy acquired Hemp Green Industries. Mark Zekulin, President of Canopy Growth said, "This strategy will fundamentally change the economics of CBD-based products on the market today. Whether extracted oils formatted for medically-authorized customers or over the counter offerings should regulations permit, look for Canopy to continue its commitment to patients by providing a range of high-quality products at competitive prices."

We were able to pull up a list of the following Licensed Dealers acquired in the last 12 months:

From conversations with Management, it was indicated the replacement cost of EAST's facility is approximately $6M. In the event the company can gain a Dealer's License at their 32,000 square foot facility, the standalone valuation on the Dealer's License, plus facility, would likely exceed $15M.
Back-of-the-Napkin Math
At this stage, it is nearly impossible to create a model for what EAST's financial picture could look like. The key factors to consider, when trying to create a model would be:
Regulations. Who will end up selling CBD in Canada? Pharmacies? Dispensaries? Natural Health Product stores? General retail?
Shelf space. How much shelf space will EAST be able to access?
Consumer Preferences. What products will be successful? Will consumers identify with brands – or treat CBD products like a commodity?
Market Size. The CBD space will be a new industry. As such, no one has any idea how deep the consumer demand for these products will become. Will it shake out to be a $100M market in Canada – or a $10B market?
Competition. How many companies will enter the space early on? Who will execute? Which of the large capitalized LPs have their eye on this space?
In general, if the global CBD market turns into a $100B global market and it shakes out like a standard industry (i.e. where 5-10 companies make up 80% of the market), at 5x sales that would mean the global leaders in the space will amount to around $400B in Market Capitalization. This then means that if there are 10 or so dominant companies, being a global leader in CBD could result in $40B of Market Capitalization.
Pet Foods is a Big Business
In Canada, the pet food market is gigantic. And recent stats also show that millennials are in favour of premium brands and products. The competitive landscape is fragmented with only 1 company having above a 10% market shares. One study from the Government of Canada stated, "consumers are treating pets as members of their families, and this pet "humanization" has evolved to the point where preferences for natural health products and nutritional ingredients are growing. Pet owners are looking for natural, high-quality products to ensure their pets stay healthy."
Some insights on various categories was broken down by Agriculture and Agri-Food Canada in a 2016 Study.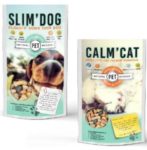 EAST currently has a co-packaged line of pet treats manufactured by pet food giant Hagen. Management indicated to us, they are near the 1-yard line with various national and regional chains. EAST has a unique opportunity in this space, should regulations allow for CBD infused pet foods to be sold in stores, allowing for pets with ailments such as arthritis to receive pain relief.
EastWest's current line of pet treats is a blend of hemp, crickets and other nutritious ingredients, under the Natural Pet Science Brand. This would position EAST to go after a $375M treat market, where each 1% in penetration of the overall market could earn the company annual sales close to $4M, with nearly 50% gross margins. The interesting part would be if they could achieve a 1% penetration rate in the US, which would likely work out to around U$44M sales*. It is worth nothing that EAST distributor, Purity Life, provides US distribution.
The Risks
This investment has fantastic upside, but there are significant risks that investors need to recognize. We have highlighted the risks we identify as the most relevant:
Execution. Management has a great deal of short-term goals requiring successful implementation.
Acquisition of Assets. Management intends to roll out an acquisition strategy. It is imperative they prudently asses the value of each acquisition and are then able to integrate each acquisition into the overall framework of the business.
Regulations. The future of the regulatory framework both in Canada and abroad will play a significant role in EAST's future.

a. In Canada, if they move forward with a pharmacy strategy and CBD-infused products are treated as a Schedule 3 Drug, EAST's investments in pharmacy-type businesses should increase dramatically. Conversely, if CBD-infused products are treated as an Unscheduled Drug, these investments will not yield a strong return, given the cost of microcap capital.

b. In the US, if EAST should move forward with a US strategy, the regulation of CBD in terms of processing and marketing will have a material impact on all participants.

Timing. This is a new market, where first move advantage is critical. The market share EAST obtains will be a function of the speed at which the company is able to execute.
Access to Capital. For EAST to roll out a framework necessary to be a global player in CBD, they will need to be able to access capital in a timely and affordable manner.
Overall Market Size. Given this is a nascent industry, it is quite difficult to handicap how large the market will be. Is CBD the new "avocado toast" – or a large industry waiting to erupt?
Success of Brands. The overall reception of the consumer market to the brands created by EAST's staff will be critical to the overall success of the company.
Competition. The key factors to success that apply to EAST will apply to all competitors.
Conclusion
This is a very difficult company to begin to even understand. There are just so many companies in the cannabis space, all circling around CBD, and all taking different pathways. If CBD turns into a commodity, the lowest-cost producers who build leading brands will quickly gain an insurmountable lead in the space. The challenge of trying to put an overall target on EastWest Biosciences is that 1) We don't know how big CBD will be and 2) We cannot predict Management's overall execution. From meetings with Management, there appears to be a great desire and enthusiasm to succeed; more importantly, they are showing early signs of execution.
There is a great deal of optionality in this investment. Pet foods is a $75B global industry. If EAST can become a leader in CBD-infused pet food, that could achieve the company a $1B+ Market Capitalization in standalone value. The same could be said for topicals, food, or health products. The early signs from looking at US companies like CV Sciences or Charlotte's Webb, is that there is a large appetite and demand for these products.
It appears that in Canada, EAST is planning to bet heavily on natural health product stores and pharmacies. If they do make a large bet on pharmacies to secure shelf space, EAST could become the closest thing to a Canadian pure play in pharmacies. If CBD-infused products are then deemed a Schedule 2 or 3 Drug, it would render pharmacies as destinations for CBD consumers – and could generate abnormal returns for pre-regulatory acquisitions.
In terms of the US market, EastWest Biosciences had this to say about the opportunity in a recent news release, "The Company is currently negotiating market distribution deals with CBD distributors in the US and with medical distributors and natural health clinics the EU. Also being negotiated is the acquisition of a Kentucky company selling CBD oil and isolates to several CBD product brands and which owns manufacturing and warehousing facilities in the heart of Kentucky's hemp industry."
The purpose of this report is not to put a price target on EAST, but to shed some light on what they have built – and the opportunity in front of them. Overall, it is easy to create a set of reasonable assumptions that would lead you to believe CBD will be over a $5B market in Canada and over a $40B market in the US. EAST is one of the handful of companies that is building a prudent framework that could allow them to be a leader in this space. If they receive their Dealer's License and secure shelf space across Canada, the last piece to the puzzle will be a marketing exercise.
---
Information for this analysis was found via Sedar, Government of Canada, TMX Money, and EastWest Bioscience. The author has no securities or affiliations related to this organization. Not a recommendation to buy or sell. Always do additional research and consult a professional before purchasing a security.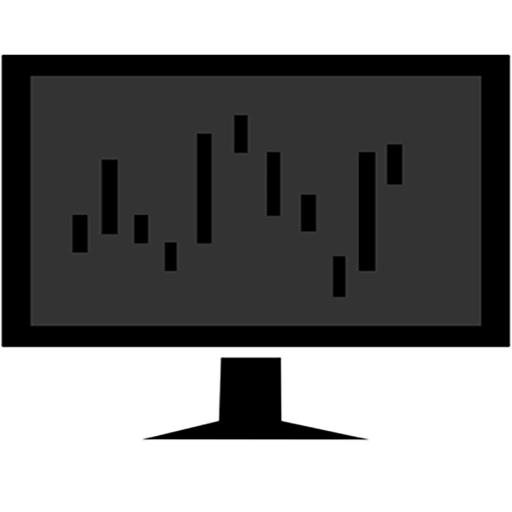 As the founder of The Deep Dive, Jay is focused on all aspects of the firm. This includes operations, as well as acting as the primary writer for The Deep Dive's stock analysis. In addition to The Deep Dive, Jay performs freelance writing for a number of firms and has been published on Stockhouse.com and CannaInvestor Magazine among others.