Healthspace Data Systems: Three Bullish Indicators
HealthSpace Data Systems Ltd (CSE: HS) is a stock that we previously visited back in early November. At the time, we were focused on a news release that had been issued indicating the company was entering the blockchain space. We were critical of this information, and made this clear to investors. However, it appears we were incorrect on that front.
In short, HealthSpace was one of the few companies that claimed to be entering the blockchain sector that has actually delivered results. Unlike several that claimed to enter the sector as a means of raising their share price, HealthSpace claimed to enter the sector and executed on these claims. To further build upon this, it has members of its executive team that are now quite involved in the blockchain sector as a whole, which bodes well for the future of the company.
As a result of this error on our part, we decided to take a second look at HealthSpace Data Systems. When we did, we found a handful of bullish indicators for the company that needed to be addressed.
Healthspace Data Systems: Three Bullish Indicators
HealthSpace's Executive Team Connections
The first thing that we are required to address, is the connections that some members of the executive team at HealthSpace Data Systems currently have. Although almost all members of management have a vast degree of experience in either the health or technology sector, there are two individuals that we feel provide a high level of value to the company. In particular, we are focused on Peter Smyrniotis, and Ali Hakimzadeh.
The former, Peter Smyrniotis, recently resigned as HealthSpace Data Systems' chief executive officer after serving in the role for roughly a year. A Royal Roads scholar, Peter originally came to the company with a large degree of experience in the technology sector, with an emphasis on software development. In this regard, of note is his time spent at Victory Square Technologies where he serves as a director. Victory is focused on establishing startup companies by providing seed funding as well as mentorship services to these companies.
However, whats even more significant in terms of HealthSpace, is that after stepping down from his role as CEO of the company, he took his place on the advisory board. Subsequently, he became CEO and co-founder of Blockchain Assembly. Blockchain Assembly works similar to that of an incubator, in that it assists blockchain based startups with establishing themselves in this currently explosive market. Of note, is that HealthSpace initiated a private placement the day after Peter stepped down from his role, and within a month had signaled its entry into the blockchain sector.
The other executive of HealthSpace that is in our focus is Ali Hakimzadeh. The reasoning for this is Ali's extensive experience in the world of capital markets. Previously, he served as a director of investment banking at Cannacord Genuity for a period of eleven years, where he focused on the healthcare industry. Following his departure at Cannacord, he became a managing partner at Sequoia Partners Inc, a boutique financial services company that focuses on companies with world class management requiring specialized services.
In short, these two members of the current executive team will likely play a major role going forward as a result of their experiences. Both individuals provide a vast level of experience in their respective fields, which will prove fruitful for HealthSpace in the oncoming months. Their connections in their field of focus will have a significant impact on the success the company will potentially see.
Blockchain Technology Developments
Unlike many companies that have recently entered the blockchain sector, HealthSpace Data Systems has a history of success within the field of technology. Currently, they have a platform that they have been actively developing for its clients that plays into the use of blockchain tech perfectly. This program, which is focused on assisting companies and government agencies with inspection and regulatory compliance, already has a loyal clientele that includes government agencies such as Health Canada.
On November 22, it was announced that the company had already begun to establish prototypes involving the use of blockchain. These prototypes are based on their iOS and Android based applications, and will provide an additional layer of security for the software.

In the case of the potential uses for the cannabis sector, it is currently working towards establishing a system that tracks the end-to-end use of inputs in the process of cannabis production. Ideally, this software would be utilized by Health Canada for its current regulatory framework. With respect to the current development of this technology, the company has already utilized Brayden Sutton, CEO of Friday Night Inc, as a consultant for this project. This is evident based on the options issued to Mr. Sutton in mid December 2017.
With respect to the development and intregration of blockchain technology into its current applications, a letter of intent was recently signed. This letter of intent is with SIMBA Chain Inc, a company experienced in the blockchain sector.

Through this letter of intent the two companies will work collectively to establish a prototype of HealthSpace's current application while using blockchain technology. This prototype will then be used to demonstrate a proof of concept for their vision of the product, which will then be geared towards being utilized by government agencies as well as the private sector. This regulatory and auditing software would have an ideal customer base consisting of healthcare facilities as well as cannabis production facilities. Essentially, it is geared towards enterprises wherein auditory services are critical to the success of the corporation.
HealthSpace's Government Contracts
The last item that needed to be addressed on our list, is the current contracts and contacts that HealthSpace Data Systems has in place with regards to governmental agencies. This is something that we entirely overlooked in our first article on the company. What is key here, is that the company already provides software services to several government agencies, most notable of which is Health Canada.

Why is Health Canada so notable? The reason behind that is extremely basic – Health Canada is responsible for ACMPR licensing. With HealthSpace's current focus on providing regulatory, inspection, and auditing software to its clients, and its new focus on providing these services to the cannabis industry, there could not be a better fit. In October, it was announced that a contract is currently in place with one arm of this large agency. This puts them at an extremely significant advantage relative to that of its current and future competitors.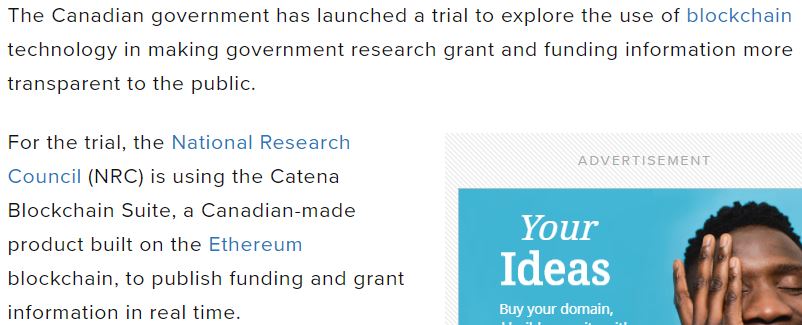 Also of note, is that the Government of Canada recently announced that it is experimenting with the use of smart contracts to provide added security and transparency to its systems. As of right now, this technology is being used by the National Research Council of Canada. The use of this technology demonstrates the governments openness to this new development in software security, and bodes well for the future of HealthSpace Data Systems.
The last item of note with regards to government contracts, is that HealthSpace currently has contracts in place with several health agencies in states that currently have some degree of cannabis legalization. These include the states of Washington, Illinois, and Oregon among others. All of these states will provide a shoe-in for future opportunities with regards to the prototypes currently under development, especially with regards to its applications in the cannabis industry. These connections will be able to be utilized to implement this technology at a much faster rate than any outside competitor to HealthSpace.
Closing Remarks
HealthSpace Data Systems is a unique player in the current blockchain sector. Unlike countless competitors, it is already an established company in the technology sector, and has seen marginal success within the industry. Further to this, it has countless connections with government agencies across North America which includes current working agreements being executed as we speak. The implementation of blockchain technology within these applications already under use will further strengthen its connection with these clients through the added benefits in which it provides.
That being said, we realize that not everything is admirable with the company in its current state. It has some recently issued cheap paper that will likely provide some selling pressure should the company take off, and its revenue growth wasn't extraordinary over the previous year. However, in a speculative sector such as blockchain, it provides a unique opportunity on the software side of things that few if any competitors can match. For this reason alone, we've become bullish on a stock we once loathed.
Don't get married to an opinion on a stock. Constantly reevaluate the data being presented. Dive Deep.
---
Information for this analysis was found via Sedar,  The CSE, Global News, and HealthSpace Data Systems Ltd. The author has no securities or affiliations related to this organization. Not a recommendation to buy or sell. Always do additional research and consult a professional before purchasing a security.
Article sourced from Global News can be found here: https://globalnews.ca/news/3977745/ethereum-blockchain-canada-nrc/ Accessed January 22, 2018.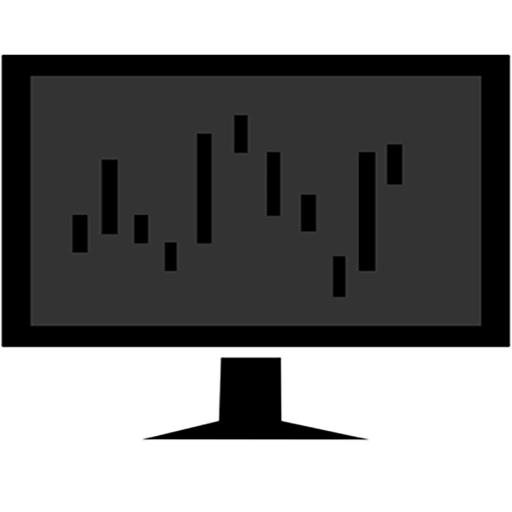 As the founder of The Deep Dive, Jay is focused on all aspects of the firm. This includes operations, as well as acting as the primary writer for The Deep Dive's stock analysis. In addition to The Deep Dive, Jay performs freelance writing for a number of firms and has been published on Stockhouse.com and CannaInvestor Magazine among others.