John Tory Scandal Doesn't Pass the Smell Test
This weekend the Toronto Star 'broke an investigation' which unveiled Toronto Mayor John Tory had an affair with a 31-year-old staff member. At this point, both Tory's wife and the former staff member have declined to comment to the media. But it has us asking questions.
What is the likelihood that a reporter at the Toronto Star would be tipped off about an affair between two grown adults and care enough to write about it? Does the public need to know? What if John and his wife Barbara have a quiet open relationship, and they don't really care? Did the Toronto Star suddenly change direction and decide they want to be more like the National Enquirer or TMZ?
The thing we need to understand about Tory is that he comes from a wealthy and sophisticated family.
His father was a successful lawyer and businessman. His grandfather, John S. Tory, was president of the Canadian Club of Toronto, a Director of the Bank of Montreal, and founded one of Canada's most respected law firms.
If Tory had done something really shady, and I mean really shady, it's possible he would have quietly hired one of the top public relations firms to manage the crisis. Even if he hasn't formally engaged a PR firm, he's a well-known public personality, whose accomplishments prior to being mayor were largely driven by his family connections and his natural ability to speak like a corporate lawyer. He knows a thing or two about managing the media.
Rumors are already swirling on Twitter that he has hired Navigator, a PR firm, to help navigate this crisis.
As a mayor, he will be remembered for being a calm rational voice as Toronto fell into mishap after mishap. The city has become so expensive to live in that City Hall now struggles to find workers because none of them can afford to live here. We've seen billions of dollars invested into an Eglinton rail project, that has no credible plan to be completed. This may not really matter, because citizens are now too afraid to ride public transit anyways. And one of the most ambitious projects that could have brought new industries and life to the city, Sidewalk Labs, a public-private partnership between Google and the City of Toronto, fell apart.
I often ask, who are all these young people moving to Toronto? We always lead North America for cranes in the air, with a condo market that commands over $700k for a 1 bedroom condo in a soulless neighborhood; where an owner will have to pay high maintenance fees on top of everything else for the privilege of living in a shoebox.
Of course, many of these problems aren't Tory's fault alone. We could mention how he quietly collected over $700k from Rogers as an advisor while voting in Rogers's favor at every turn. Or how he has participated in the World Economic Forum, as an active mayor. I digress.
Tory had his problems. But an idiot he is not, he knows how to manage the media.
So what really happened?
At this point, we are left to speculate. The most popular theory online seems to be that Tory is somehow connected with Doug Ford to the sale of the GTA's greenbelt. Last week we discovered that Premier Ford invited various developers to both his daughter's wedding and stag and doe, where one source told Global News they were asked to make $1,000 donations.
The province's integrity commissioner had zero issues with the donations, and quite frankly a few $1,000 donations are nothing in comparison to the cheddar that could be made from transactions of this size. Just like Tory and his 31-year-old side chick, the mainstream media is distracted from the real story, which hasn't come to the surface, yet.
---
Information for this briefing was found via the sources linked within the article. The author has no securities or affiliations related to this organization. Not a recommendation to buy or sell. Always do additional research and consult a professional before purchasing a security. The author holds no licenses.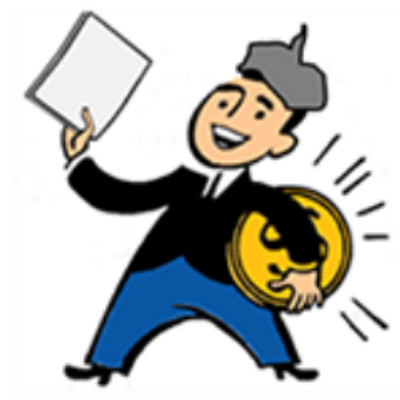 SmallCapSteve started blogging in the Winter of 2009. During that time, he was able to spot many take over candidates and pick a variety of stocks that generated returns in excess of 200%. Today he consults with microcap companies helping them with capital markets strategy and focuses on industries including cannabis, tech, and junior mining.