Toronto-based business software company VersaPay Corp (TSXV: VPY) was among the top volume traders on the TSX Venture Monday, finishing with 2.5 million shares traded on December 2, 2019.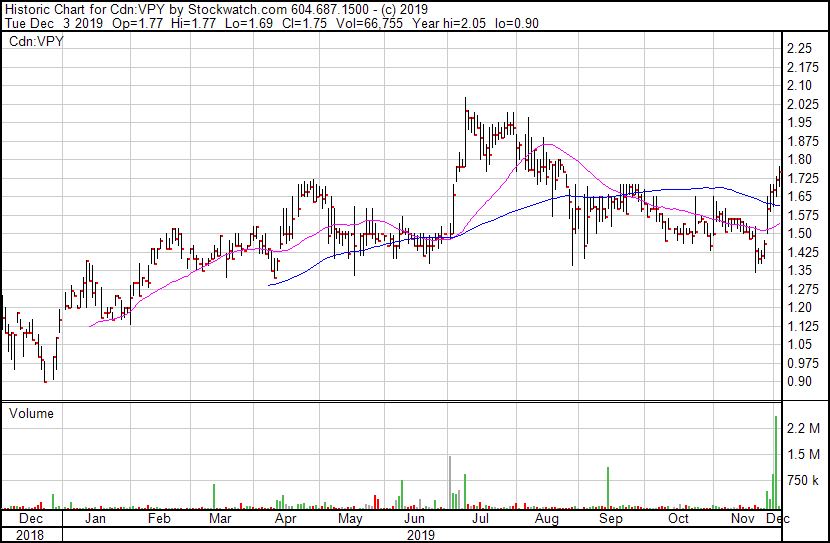 In the four trading days following the release of the company's Q3 earnings, VersaPay traded more volume than the entire three months prior. Since there doesn't appear to be any concerted stock promotion behind the issue right now, we make the sudden attention that took VPY on a 15% run over five days as the result of fundamentals sharps having caught a whiff of the powerful catnip known as scalable margin. The company doesn't make bottom line money yet, but the revenue is showing steady growth as the cost-of-sales stays relatively flat.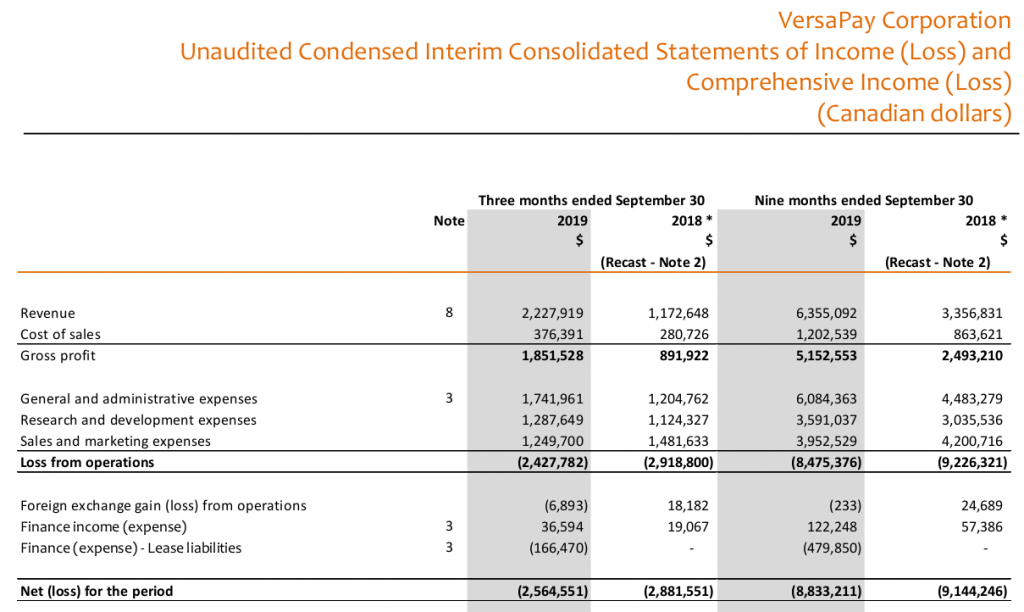 The company's 83% margin in Q3 followed an 81% margin in Q2, and was up from 76% in last year's Q3 on almost exactly double the revenue of that corollary period. This is what a scaling venture stage business is supposed to look like, so it's worth zooming in on the details.
VersaPay sells enterprise software that organizes and semi-automates the accounts receivable departments of small to medium-sized businesses. As a general concept, we're taken by its rudimentary brilliance. On the ground level, all businesses need to send invoices and collect money. It's as basic and necessary function as digestion is to an animal. Making that process more efficient isn't a cost-saving measure so much as a loss prevention exercise. Customers will skate on bills if a company lets them. They didn't get the invoice.. didn't they already pay that?, etc.
Versapay's product automates and integrates billing and collection, giving potentially delinquent accounts less room to move. That frees up time and attention for the more meaningful and interesting work that represents the higher motor functions of our metaphorical business animal. The process also produces data that can be used to construct profiles that help analyse customer bases and inform the sales process, but we can expect that keeping receivables under control is its core function. As the saying goes: "Get paid first."
VersaPay classifies is own receivables as a "subscription backlog," representing billings that have been committed to, but are not yet due. The subscription backlog for their core product, ARC™, was graphed in their MD&A as a stack atop the Annualized Recurring Revenue (ARR) from ARC™ and the quarterly revenue in a flagrant chart crime, complete with double axes, and aggravated by the repetition of similar acronyms. But it gets its point across for those inclined to de-tangle it. This is an enterprise software product that businesses buy and continue to use, because it's useful.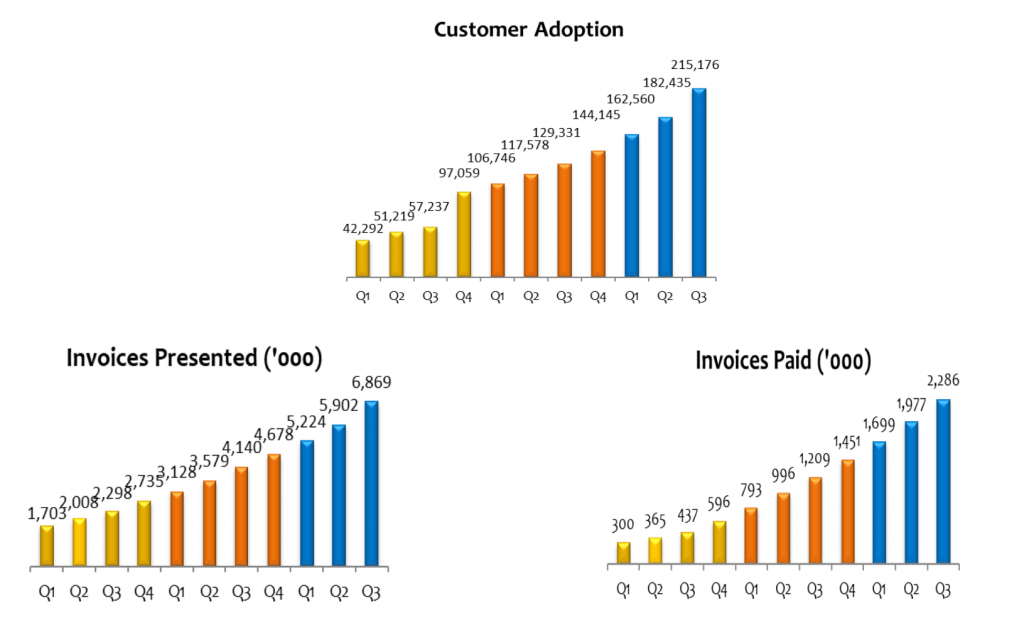 VersaPay's website looks like a test case out of an inbound sales textbook; an encouraging leading edge for a growing software company. They're using the type of sophisticated content marketing that is the hallmark of a sales team that values precision over volume. It's better in both short and long terms to operate with a scalpel on the enterprises most likely to benefit from the product than to bludgeon the broader body of interest with a blunt instrument.
The fact that the ARC™ product integrates seamlessly with the larger Enterprise Resource Planning (ERP) suites is displayed prominently on the front page, below the fold, telling potential users that the systems work with what they're already using, and showing investors a broader picture designed to stimulate their imagination.

This <$70M software company is making a component that bolts on to the commercial B2B ERP offerings of brand name software providers like Microsoft (NASDAQ:MSFT), SAP (ERT:SAP) and Oracle (NYSE:ORCL). An intelligent sales strategy in the hands of a talented team has managed to propagate the offering rapidly to a customer base who are finding it useful. A sustained continuation of that growth is bound to get the attention of those software giants, who might elect to build a competing product of their own, but might find it easier to keep their internal resources on task, and just acquire VersaPay… complete with the customers who have already bolted it on to their competitors' ERP offerings. It's a bit early for that kind of interest with an annualized revenue just under $10M, but the pace of growth makes outside corporate interest in VersaPay worth considering as a relatively near-term potential.
VersaPay has a track record of taking care of their cap table. The company's most recent financing was a $9.2 million bought deal in October of 2018, and the 43.9 million share issue clearly prizes value over volume. It held a $4.8 million cash position at the end of September, a period in which it burned $1.7 million on a net cash basis.
VersaPay last traded at $1.78 on the TSX Venture.
---
Information for this briefing was found via Sedar and VersaPay. The author has no securities or affiliations related to this organization. Not a recommendation to buy or sell. Always do additional research and consult a professional before purchasing a security. The author holds no licenses.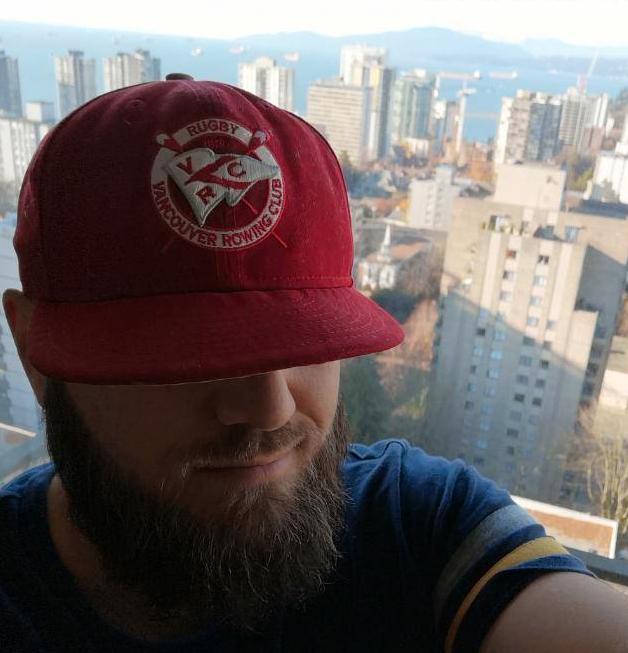 Braden Maccke is a freelance writer from Vancouver, B.C.
You can read all of his Deep Dive articles here.
He can be reached at braden@fundamentalhype.com.