US Department of Justice Announces New FBI Virtual Asset Exploitation Unit
This afternoon the U.S. Department of Justice announced the FBI will introduce a new Virtual Asset Exploitation Unit, a specialized team of cryptocurrency experts dedicated to providing analysis, support, and training across the FBI, as well as innovating its cryptocurrency tools to stay ahead of future threats.
They also announced they have appointed Eun Young Choi to lead the new National Cryptocurrency Enforcement Team (NCET). Choi will serve as the first Director of the new unit.
With the rapid innovation of digital assets and distributed ledger technologies, we have seen a rise in their illicit use by criminals who exploit them to fuel cyberattacks and ransomware and extortion schemes; traffic in narcotics, hacking tools and illicit contraband online; commit thefts and scams; and launder the proceeds of their crimes

General Kenneth A. Polite Jr. of the Justice Department's Criminal Division
The NCET was first announced on October 6, 2021, in an effort to tackle complex investigations and prosecutions of criminal misuses of cryptocurrency, particularly crimes committed by virtual currency exchanges, mixing and tumbling services, and money laundering infrastructure actors.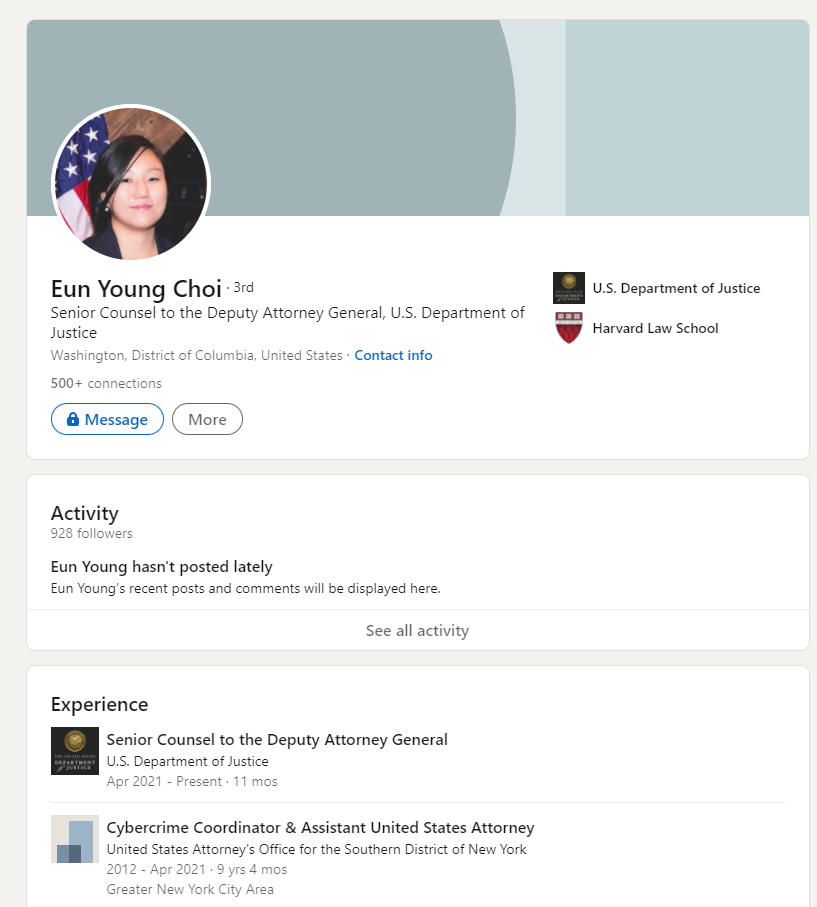 This comes on the heels of the Financial Stability Board introducing a 30 page report discussing how cryptocurrencies could undermine global financial stability. Within, they highlight crypto's global energy consumption and money laundering issues, and the general lack of knowledge amongst crypto investors.

Also yesterday, the US Senate Foreign Relation Committee introduced the Accountability for Cryptocurrency in El Salvador (ACES) Act, where Republican Senator Bill Cassidy expressed concern over El Salvador adopting Bitcoin as legal tender, saying, "This new policy has the potential to weaken U.S. sanctions policy, empowering malign actors like China and organized criminal organizations. Our bipartisan legislation seeks greater clarity on El Salvador's policy and requires the administration to mitigate potential risk to the U.S. financial system."
---
The author has no securities or affiliations related to any organization mentioned. All information was found via LinkedIn, the US Department of Justice, the Finacial Stability Board, the US Senate Foreign Relations Comittee. Not a recommendation to buy or sell. Always do additional research and consult a professional before purchasing a security. The author holds no licenses.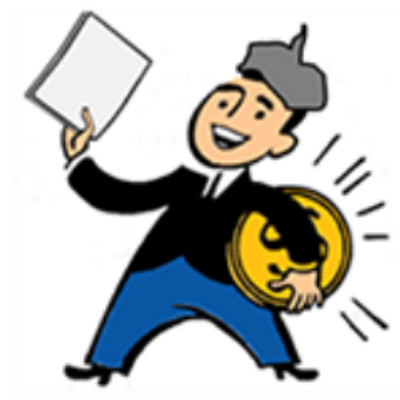 SmallCapSteve started blogging in the Winter of 2009. During that time, he was able to spot many take over candidates and pick a variety of stocks that generated returns in excess of 200%. Today he consults with microcap companies helping them with capital markets strategy and focuses on industries including cannabis, tech, and junior mining.