Company Profile: HydroGraph Clean Power
HydroGraph Clean Power Inc. (CSE: HG) is developing and commercializing a number of processes to manufacture high-purity graphene and hydrogen to create customized graphene solutions for a wide variety of applications across a broad spectrum of industries. The company has the rights to a proprietary process for manufacturing 99.8% pure carbon-content graphene, with consistent, identical production quality.
In a study from 2017, it was found that no company produces over 50% graphene content and most produce less than 10%. HydroGraph's graphene purity has been verified by 5 separate labs and by the Graphene Council and constitutes an environmentally friendly "green" technology. HydroGraph is within weeks of commercializing the Hyperion System production cell for prospective customers in several addressable vertical markets.
HydroGraph's Hyperion System, which is a scalable, modular, customizable, and cost-effective "closed loop" reactor unit, produces almost 100% pure carbon-content graphene with minimal energy usage, no solvents, and zero carbon emissions.
The Investment Thesis
We base our investment thesis on the following factors:
The graphene industry is expected to grow to a $2.5 billion industry by 2028.
HydroGraph produces the highest quality graphene on the market with a 99.8% purity.
The company's Hyperion reactor technology enables the industry's lowest production costs, making it the most cost effective graphene on the market.
Each Hyperion unit reportedly can generate about $1.0 million in profit from the sale of graphene with capital cost to construct less than 5% of one year's full sales.
HydroGraph has built a team with extensive experience in the initial target markets of lubricants, resins and coatings, with a first class R&D team run by the Hyperion System's inventor.
The Hyperion technology has already been proven and is launching in Q1 2023 an upscaled production unit that will produce over 10 tonnes per year in a 3 meter by 3 meter foot-print.
The science is cutting edge but the manufacturing solution is simple. No rotating equipment, minimal valves/piping, single stage process and easily scalable.
The Deep Dive views HydroGraph Clean Power as an early opportunity in an industry that is expected to see exponential growth over the next decade. The technology is currently being commercialized to provide unique applications for prospective customers. The Hyperion System could position HydroGraph to become an industry leader in graphene.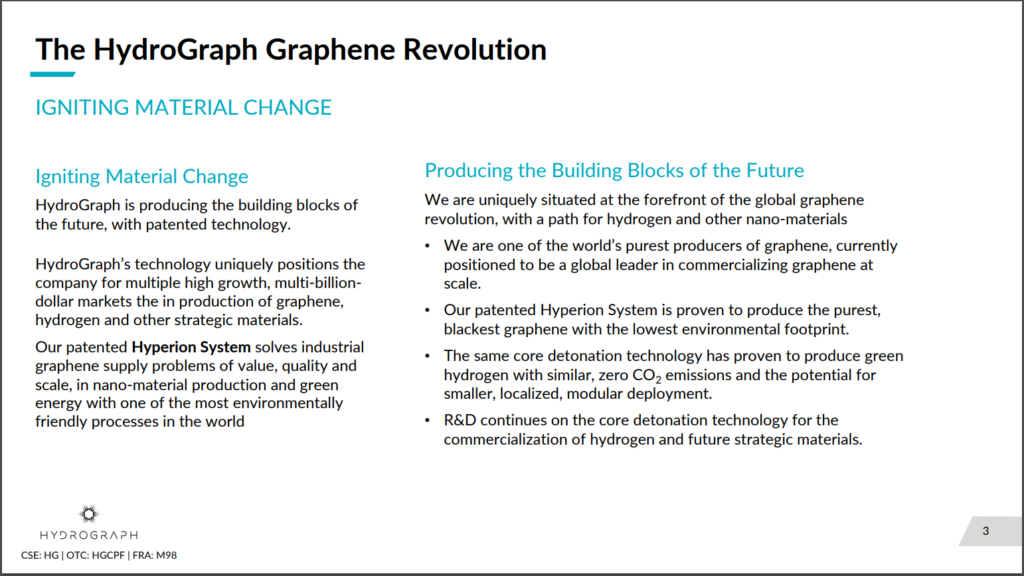 The Graphene Industry
Graphene is considered to be a "super-material" that is stronger than steel, harder than diamonds, and more conductive than copper. It is a single atom-thick, two-dimensional sheet of hexagonally coordinated carbon atoms, making it the world's thinnest material and providing it with valuable physical and electronic properties that enable it to be infused into existing materials and technologies to improve and/or enhance their performance characteristics and lifespan, providing users with economic and technological advantages over their competitors.
When added to existing products, graphene provides better electron mobility than silicon, superior electrical conductivity, enhanced strength, flexibility, and is ideal for clean energy technologies, resins, composites and lubricants.
While the graphene industry has existed for some time, most graphene production is derived from the mining of graphite through a type of exfoliations process. It is a complex capital intensive process, which until recently has deterred widespread commercial graphene production. In recent years, advances in nanotechnology have enabled more chemical-based production methods though it still has problems with consistent quality.
The market for graphene is poised to move higher as companies look to exploit graphene's unique qualities to offset rising input cost by enabling lower production costs and improvements in performance. Stronger than steel, harder than diamonds, and more conductive than copper, graphene can be infused into existing products and technologies to improve and/or enhance their performance characteristics and drastically reduce lifecycle costs. Vantage Market Research projects the global graphene market will grow to $2.5 billion by 2028.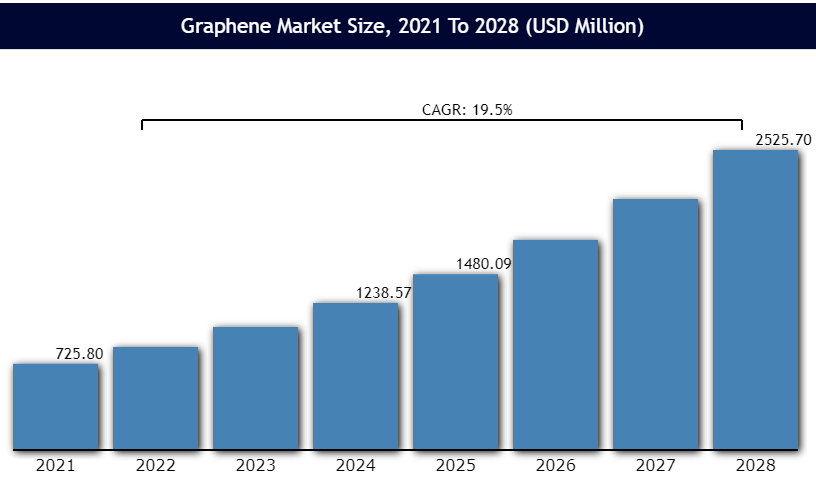 The Technology
The original technology behind Hyperion was patented by Kansas State University and the worldwide exclusive rights were granted to HydroGraph. HydroGraph improved on the original technology to create the Hyperion System currently being commercialized today. Although the company's current focus is on applications for customers, research and development is continuing. An added benefit is that as new products are developed, they can be patented by HydroGraph as its own intellectual property.
The nature of how the Hyperion reactor produces graphene is incredibly simple. A chamber is filled with a hydrocarbon and oxygen, the mixture is ignited with a small spark, and graphene is formed. After the graphene is formed, syngas, which is a mixture of hydrogen and carbon monoxide, is left behind as a byproduct, which in turn can be used to produce hydrogen and as a source material for many other organic chemicals.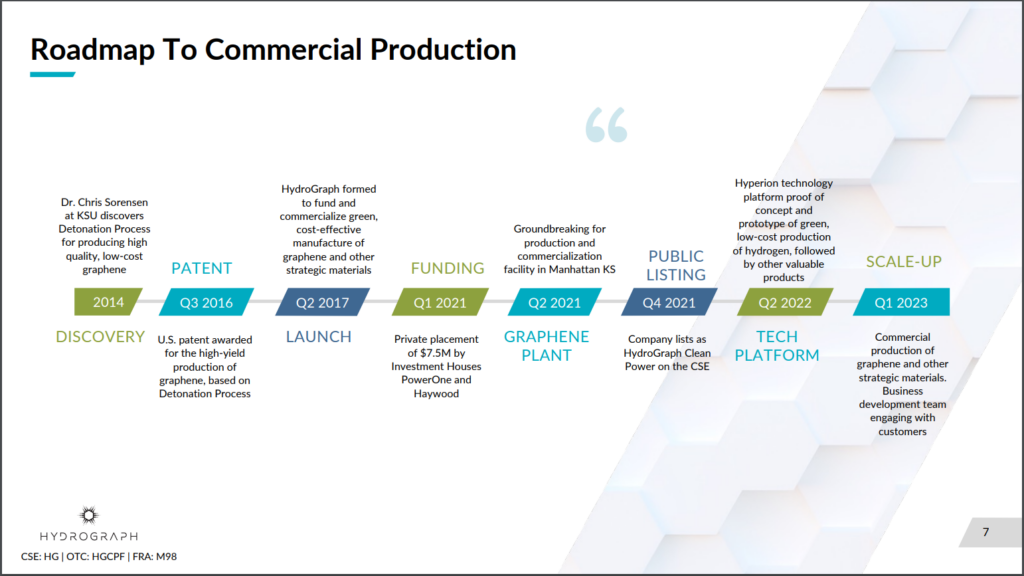 The Hyperion System
HydroGraph's Hyperion System, which is a scalable, modular, customizable, and cost-effective "closed loop" reactor unit, produces almost 100% pure carbon-content graphene with minimal energy usage, no solvents, and zero carbon emissions. The Hyperion System utilizes a bonding process that produces a unique reactive shell graphene that can chemically combine with other products and be easily integrated into a limitless variety of products, including composites, resins, lubricants, batteries, solar cells, biosensors, medicines and other biological applications.
Each Hyperion system will have:
Very Small Footprint: Each unit is less than 3 meters by 3 meters. This modularity provides the option to stack and/or line up multiple units close to or at the customer site. A first in the market.
Elegant Solution: No rotating equipment, minimal valves/piping, and a single stage process with minimal maintenance.
Commercial Scale: Each unit has the capacity to produce over 10 tonnes per year, positioning Hydrograph as one of the world's highest output graphene producers.
Profitable and Low CapEx: Each unit is said to be able to generate about $1.0 million in profit on sales of graphene with capital cost to construct less than 5% of one year's full sales, the most profitable production units in the market.
They have already shipped dozens of samples and secured nearly a dozen active NDAs with customers and potential partners. HydroGraph has the capability to build processing plants near their customers locations, minimizing logistics and distribution costs. The reactors are modular and scalable, so that they can be customized to meet the customer's volume requirements. This is achieved by installing the requisite number of reactors that are needed without the need for sophisticated engineering.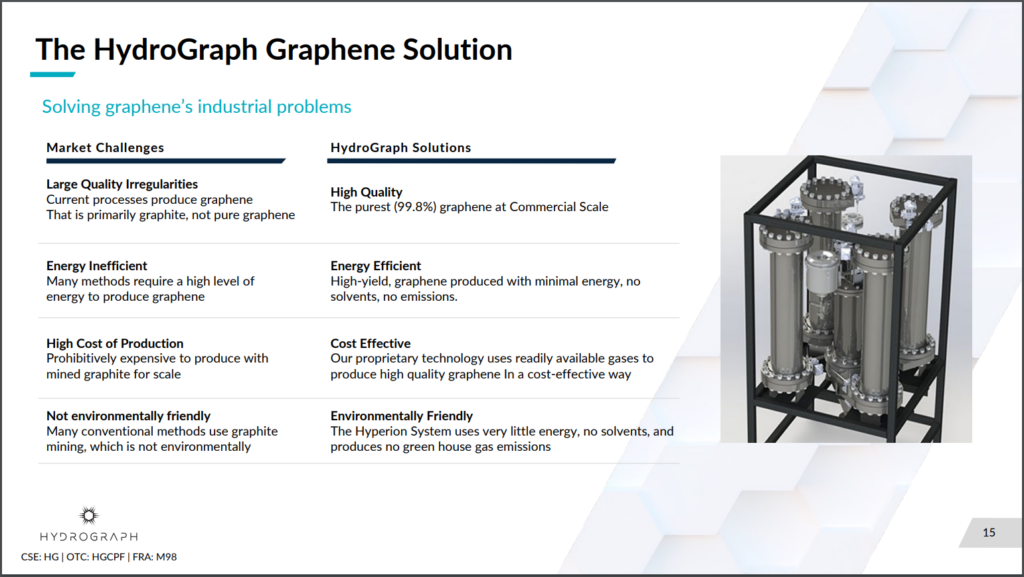 The Initial Target Markets: Lubricants, Resins, Coatings
HydroGraph's initial target markets are lubricants, resins, and coatings, which can be greatly enhanced for durability, strength, and performance via the use of graphene.
According to Grandview Research, the global coatings market, which was valued at US$83 billion in 2021, is projected to grow at 3.5% CAGR through 2030. The US$128 billion lubricants industry meanwhile is expected to continue to grow at a 3.7% CAGR through 2028, due to rising demand for higher performance lubricants. Finally, the thermoplastic resin market is expected to grow by a CAGR of 7.7% to reach US$40.06 billion by 2030.
Beyond being high growth and high margin markets, HydroGraph's CEO, Mr. Stuart Jara, has over 20 years of senior executive experience and credibility in these industries. He understands the value proposition that the company brings to enhance the many products these industries produce.
Jara's business strategy is to provide a steady stream of unique graphene to the producers who in turn can enhance their product lines for their customers. HydroGraph will not be in direct competition with its customers, but will instead be a supplier. Many of the companies in these industries are large multinational conglomerates with global reach, and they would essentially leverage HydroGraph's market penetration.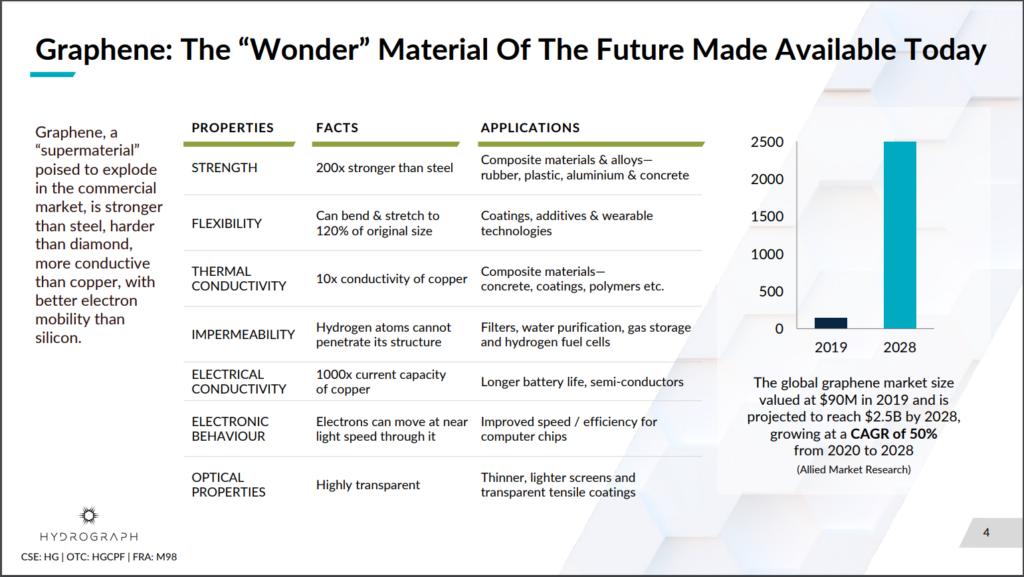 Other Opportunities
Hydrogen
The HydroGraph team continues to apply its detonation technology to other gases. Through that work the company is developing a patented process of detonating methane and oxygen in the Hyperion-2 System to produce syngas. Syngas, which is a mixture of hydrogen and carbon monoxide, is then passed through a standard PSA unit to separate the hydrogen which is a valuable energy fuel.
The Hyperion System modified for producing H2 and CO is energy efficient with little energy used or wasted. Conventional production methods largely use carbon-based fuel such as natural gas and coal, which can account for 45%-75% of production costs, and emits vast amounts of CO2 and other harmful greenhouse gasses such as methane. The Hyperion System is a closed-loop system that detonates hydrocarbon gases and oxygen to produce hydrogen and carbon monoxide, which is often used in industrial processes, but with no emissions.
HydroGraph is still in the research and development phase for its hydrogen production process and is currently focused on rolling out graphene applications for its initial target markets.
The Product Pipeline
Fractal & Reactive Graphene
HydroGraph's Hyperion System produces their flagship product, FGA-1, which is a 'fractal graphene' and unique to the method it is produced with. This graphene has high carbon content with favorable conductivity and strength, making it the ideal graphene for a multitude of applications. In a slightly altered production process, the Hyperion System also produces FGA-2, which has properties ideal for lubrication applications.
Using FGA-1 as a base material, HydroGraph has a patented secondary process to produce pristine functionalized graphene, which they call RGA. The company has five different formulations of RGA, and counting, which enables their pristine graphene to bond more readily to a host of different materials. Hydrograph has developed reactive graphenes for biological, water-based and polymer applications. These graphene types are available for use both as dispersions or powder forms and can be precisely engineered for the material a customer would like to enhance.
With R&D labs in Manhattan, Kansas and London, Ontario, the company has been active in pursuing application development involving batteries, resins, lubricants, biosensors and more, with very favorable results.
3-D Printing
HydroGraph has the licensed rights to the "Additive Manufacturing of Continuous Fiber Thermoplastic Composites" patent, which enables the company's superior graphene to be used in 3D-printing. Carbon Additive Manufacturing (CAM) is a 3D-printing process that has carbon as the additive element, enabling the creation of lighter, stronger parts and systems and can produce objects more cost-effectively than traditional manufacturing. It can produce lightweight enhanced carbon fiber composites as well as super-strong metal composites.
Graphene Ink
HydroGraph has developed a unique graphene ink technology that produces graphene-based nano-inks to create flexible, printable electronics that could usher in a new era in renewable technology production. The company's graphene ink is a new form of "conductive ink" that can be bent or folded in any manner. This enables users to print electronics on non-rigid surfaces and can be used in a multitude of applications for biosensors and monitors in healthcare, wearable technologies, printable folding circuit boards, smart packaging; the list is endless. The ink is reliable and environmentally safe without any waste products.
The Management Team
Stuart Jara – Chief Executive Officer
Mr. Jara holds a BA International Relations and a B. Sc. Mechanical Engineering from Lehigh University, and a MBA from the University of Michigan's Stephen M. Ross School of Business. He has over 20 years of operating experience as a senior executive in the industrial, specialty chemicals and alternative-energy sectors internationally, specializing in business development and strategy execution, by transforming organizational inefficiencies into innovative solutions to accelerate sustainable growth and profitability.
Prior to joining HydroGraph, Jara was a Business Unit Head at Linde, President of Taylor Wharton, Co-Founder and COO of TransCryogen, CEO and Operating Partner of Industry Group Holdings and Dunes Point Capital, and CEO of Transform Materials. He was involved in over $2 billion capital investment and acquisitions spanning 12 countries.
Kjirstin Breure – President
Ms Breure graduated Magna Cum Laude from Arizona State University.with B.Sc. in Political Science and a Masters Degree in Materials Science and Engineering. She has accumulated 15 years of extensive experience in emerging technologies, portfolio management, and investor relations. As a member of HydroGraph's Board since lab scale; Ms. Breure has overseen the company's development to date. She previously served as Director of Operations for Frontline
Crossings and has held a number of Directorships and COO positions within the technology startup sector.
Bob Wowk – Chief Financial Officer
Mr. Wowk has over 30 years of experience as a finance and business development executive principally in the industrial gas business and renewable energy sectors. Wowk spent over 20 years with Linde and Air Products in global senior financial roles before transitioning to CFO roles over the last 10 years with small and mid-size companies involved in solar, waste-to-energy, lithium and H2 including ASX listed Fluence, Transform Materials and sPower. He has proven success at scaling technology companies and leading multiple financing rounds in public and private markets. Wowk holds an M.B.A. in finance from The Wharton Graduate School of Business and a civil engineering degree from Lafayette College.
Ranjith Divigalpitiya – Chief Science Officer
Dr. Divigalpitiya received his B.Sc. degree in physics from the University of Sri Jayawardanapura, Sri Lanka, and his Master of Science and PhD degrees in solid state physics from Simon Fraser University, Canada. He has over 25 years experience as a physicist; including inventing 3M Corporation's graphene-like carbon coatings, and has contributed to 190 invention submissions, 20 granted US patents, and has authored more than 33 peer-reviewed papers.
Dr. Divigalpitiya's expertise in battery technology and graphene materials is focused on commercializing graphene and carbon-like materials, and is working on R&D for battery applications at Hydrograph as the company's head of Canadian R&D. His body of academic research includes digital x-ray imaging, electrically conducting adhesives, air and water purification, battery materials, and nano-scale coatings. Prior to joining Hydrograph, he was a Senior Specialist/Physicist at 3M Canada for over 27 years.
Stephen Corkill – VP Operations
Mr. Corkill is a graduate of Kansas State University where he currently serves as a physics research assistant, where he received a Device and Process patent for Mass Production of Particulate Materials. He has more than 25 years experience with machine design, fabrication, and industrial R&D, and over 20 years in software development, project and finance management; as well as design and development in solid modeling environments. As the former VP of Engineering, Corkill leads production at the company's manufacturing facility in Manhattan, Kansas, and has developed its current production equipment. He is also building a working prototype for commercializing its hydrogen production, as well as developing the company's trade secrets.
Chris Sorensen – VP Research and Development
Dr. Sorensen holds a B.Sc. from the University of Nebraska, and a PhD from the University of Colorado. As the former Cortelyou-Rust University Distinguished Professor in the Department of Physics at Kansas State University, he invented HydroGraph's Hyperion technology.
Dr. Sorensen holds seven patents and has nearly 300 publications to his credit, and is a fellow of the American Physical Society, the American Association for the Advancement of Science, and the American Association for Aerosol Research. In 2007 he was named the CASE/Carnegie National Professor of the Year.
Jennifer Carmichael – Director of Business Development – Lubricants and Specialty Chemicals
Ms. Carmichael graduated Summa Cum Laude with a Bachelor of Science in Industrial Chemistry from the University of Houston. She has a diverse technical and commercial background with over 13 years of experience in product development, commercialization, and business growth, and has been recognized extensively throughout her career with formal awards and recognitions.
Prior to joining HydroGraph, she held various strategic roles in energy and specialty chemicals, most recently as Schlumberger's Global Account Manager to ExxonMobil and Chevron, where Ms. Carmichael was responsible for developing and executing global business strategies for key accounts to achieve revenue, profitability, and increased market share.
Randall Zajack – Director of Business Development – Resins, Composites and Plastics
Randall has an extensive background in composites with roles startin in R&D, process engineering and business development. He brings proven expertise in plastics sales, processing and application development, and expertise in thermoset resins and adhesives Randall has held roles in research and development, new application development, customer service, process engineering, and manufacturing engineering. His notable accomplishments include process development at TPI in Newton, IA for wind turbine production as well as working with the Advanced Composite Research Center at Lamborghini to help educate the team on designing parts, tooling, materials, and processes for SMC composite components.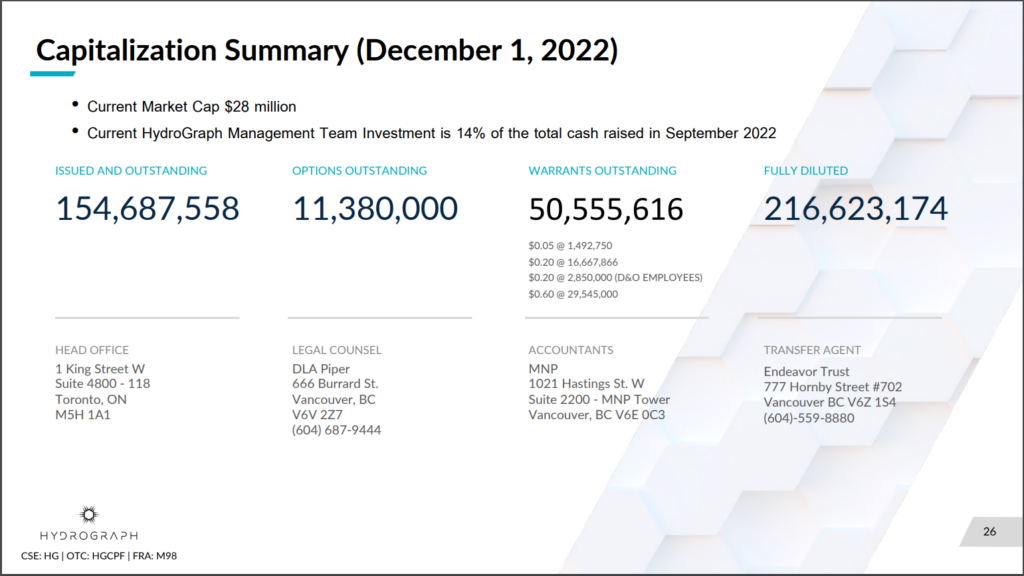 The Industry Comparables
We are aware of two other graphene companies that have developed comparable production capacities.
NanoXplore Inc. (TSX: GRA) is a graphene manufacturer and supplier of high-volume graphene powder for industrial use. The company uses its patented low cost, large volume, and highly scalable mechanochemical, liquid exfoliation, production process to create graphene-enhanced plastic and composite products to supply customers in transportation, packaging, electronics, and other industrial sectors.
NanoXplore generates the majority of its revenue from the United States. GRA's process is environmentally-friendly and sustainable, and the company operates what is believed to be the world's largest automated and modular graphene production facility, with the capability to produce 4000 metric tonnes of graphene powder annually.
Graphene Manufacturing Group. (TSXV: GMG), is an Australia-based clean technology company offering graphene-infused energy-saving products and energy storage products it manufactures with its proprietary production process. The company's environmentally-friendly process produces graphene from methane gas.
| | | |
| --- | --- | --- |
| Company | Shares Outstanding | Market Capitalization |
| NanoXplore Inc. (TSX: GRA) | 165.73 million | $472.32 million |
| Graphene Manufacturing Group. (TSXV: GMG) | 81.79 million | $199.57 million |
| HydroGraph Clean Power Inc. (CSE: HG) | 154.69 million | $19.34 million |
The Risks
From our view the following risks are worth considering.
Market Stagnation or Limited Market Acceptance. While it appears the prospects for graphene are unlimited, many participants use outdated and environmentally destructive extraction and production methods. If potential users of graphene are slow to adopt it for their industries, it could result in a long, uphill climb for companies such as Hydrograph .Just as metals prices can be a catalyst, a potential decline in price could slow anticipated volume growth.
Poor Performance Results. Poor performance results could negatively affect price performance of the stock.
Market Sentiment. Markets can fluctuate wildly as investor expectations can change rapidly depending on the two most common drivers, fear, and greed. With the global economy under severe pressure, this could lead to increased market volatility.
Competition. Very few technologies can survive without the intrusion of their markets from competitive products. Success tends to breed imitation, therefore it is vitally important for HydroGraph to seize a large market share before this happens.
Jurisdictional and Environmental Risk. Hyperion's technology is essentially a "green" technology and HydroGraph ticks most of the ESG boxes investors are concerned with. However, if an industry participant encounters any serious environmental issues, it could affect the industry's credibility as a whole, and prompt governments to react in potentially negative ways that could harm even the companies who appear to be immune to such situations.
The Catalysts
Some of the potential catalysts we see that could have a large impact on the share price include:
Growth of Graphene Market. The Global Graphene Market size is expected to grow by a compound annual growth rate of 20% between 2021 and 2028 to $2.5 billion, much of it due to rising consumer demand for electronic devices, as well as rising demand from the automobile industry which is increasingly incorporating graphene-oxide conductive film into their components.
The Ability to Produce Environmentally-friendly "Green" Graphene. Graphene production can currently be a risky endeavor and often involves mining graphite and using toxic substances and chemicals to process the mineral to create usable graphene, which often results in only 10-50% graphene purity. This has stemmed the growth of the graphene market. Companies such as HydroGraph can produce high-purity graphene in a cost-effective environmentally safe way, and could help accelerate the growth of the industry as these new methods gain more market acceptance.
Commercializing Graphene Production. HydroGraph's proprietary Hyperion graphene production technology is now ready to be commercialized for the marketplace in Q1 2023. The company is in pilot programs for a number of applications for the technology.
First-mover advantage. HydroGraph currently appears to be the only company capable of producing 99.8% pure graphene with virtually no environmental impact, and if it can penetrate the market quickly with applications in a variety of industries, it could quickly become the industry leader.
Potential Future Merger and Acquisition Activity. If HydroGraph achieves first-mover advantage it could likely enjoy rapid market penetration in a variety of industries and applications, resulting in the firm potentially becoming an attractive acquisition target for a larger industrial that may want to position itself into the graphene industry.
In Conclusion
At the Deep Dive, we like the macro prospects for the graphene industry and we believe that it is at the cusp of strong growth. The global expansion of the electric vehicle and renewable energy industries will fuel competition not only for metals, but high-purity graphene that can be infused into components. Increasing global consumer purchasing power is driving demand for electronic devices, many of which will benefit from graphene-infused parts. The potential applications of graphene are limitless and can be used in many products and manufacturing processes to cost-effectively enhance their durability and performance.
HydroGraph Clean Power Inc. has 154.69 million shares outstanding and a market capitalization of $19.3 million. The company is commercializing its technology for use in solvents, coatings and resins as its initial addressable markets. The management team has extensive experience in advancing disruptive technologies into profitable businesses and have worked at high levels within their target markets, developing long standing relationships they can leverage for business development. Furthermore, the inventor of the Hyperion System is now part of the company and any new applications will be patented and owned outright by HydroGraph. More importantly for investors, the Hyperion technology has been developed and is ready to be rolled out into the market.
---
FULL DISCLOSURE: HydroGraph Clean Power is a client of Canacom Group, the parent company of The Deep Dive. The author has been compensated to cover HydroGraph Clean Power on The Deep Dive, with The Deep Dive having full editorial control. Not a recommendation to buy or sell. We may buy or sell securities in the company at any time. Always do additional research and consult a professional before purchasing a security.