Examining Crop Corp's Nevada Hemp Operations
Crop Infrastructure Corp (CSE: CROP, OTCMKTS: CRXPF) issued a news release last week that had our head spinning. The release related to a deal the firm had signed in relation to its 2019 harvest on the Nye County property where the firm currently grows hemp. We spent one evening last week performing some due diligence on the history of the property, and posed some critical questions on Twitter in search of answers.
In particular, we were concerned with the previously stated value of dried hemp CBD flower in comparison to the locked in price stated in the release. With an initially stated value of up to US$200 per pound, our eyebrows were raised when the firm settled on a sliding scale. This scale locked in prices from US$36 to US$57 per pound of dry hemp CBD flower, with an over/under of 25% dependent on market conditions. This in effect priced the product amongst a range of US$27 to US$71.25 dependent on product quality and market conditions.
Evidently, this caught the eyes of the Crop Corp investor relations team. We received a response first thing in the morning providing some clarification on estimated values of CBD flower on a per pound basis. They then went on to offer us to connect to alleviate any concerns we may have. This is where we need to stop and give credit to the Crop Corp investor relations team, kudo's to you for your efforts here. Call us impressed.
So what did we do? Naturally, we took them up on their offer and gave them a ring.
Examining Crop Corp's Nevada Hemp Operations
Crop Corp's operations at the Nye County property began back in June, when the firm signed a loan agreement with Elite Venture Group Ltd, a Nevada based company. Our deep dive has indicated that this was a shelf corporation, with the backing entity relatively unknown at this point in time. The loan agreement itself was related to property in Nye County, Nevada, which consisted of 315 acres of purchased farmland, 300 of which the company has water rights for. Additionally, 240 of these acres consist of automatic pivot irrigation.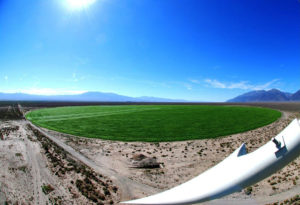 The initial intention for Crop Corp was to grow hemp via a tenant grower under the irrigated 240 acres of land. The anticipated total cost for seeding this land was approximately US$700,000 for the first planting, and the original intention was for three harvests a year. Within the remaining land, 50 acres would be set aside to construct cannabis greenhouses.
In an attempt to help investors understand the potential value of the agreement, this initial news release provided some background data on current market values for hemp products. It stated as follows.
Nevada hemp growers surveyed by Marijuana Business Daily report that the market is fetching:

$200 or more per pound for flower, depending on CBD content and quality
About $10 per pound of food-grade seed, or $45 per gallon for seed oil
About $200 per ton of baled fiber
About $10,000 per Kg of CBD isolate
Perhaps swayed by the potential profitability of the operations themselves, a few days later a second release was issued. Crop Corp would be purchasing a 49% member interest in Elite Venture Group Ltd, the firm behind the large hemp operation. The total cost of this investment amounted to US$1.3mm, of which is now entirely paid off in cash.
This release also provided us with figures that would allow an easy estimate for cost of goods sold, along with potential margins based on the data provided. We'll get to that later once items are slightly more refined. Seeding of all 240 acres was completed by July 24, wherein after the company shifted the focus to construction of a CBD isolate extraction facility to be situated on site in addition to the proposed cannabis greenhouses.
This is when things get interesting.
On August 22, Crop Corp announced that it had secured access to an additional 750 acres of farmland contiguous to its current operations. This land however, was leased under a two year agreement at a cost of US$566 per acre per year. Within this expanded area, the firm has access to an additional 300 acres of water rights. Further to this, there are five outbuildings located on the property, one of which will be converted to the originally planned CBD isolate extraction facility, saving Crop Corp money in the process.
The intention is for the property to be farmed under automatic pivot irrigation, similar to the current crop underway on the initial site footprint. This, naturally, will require capital inputs to acquire the required equipment. The figure to outfit the property for hemp production was not provided in the initial release.
However, it appears that Crop Corp is on a mission for rapid expansion. A month later, it was announced that the firm had acquired yet another 800 acres for hemp production that was nearby, bringing the total figure to 1,865 acres under their control. This lease is for a three year term, with the first year consisting of a rate of US$550 per acre for the first year, followed by US$700 per acre for the second and third years. Although not right next door, this property is located very close to the original leased and owned land.



The benefit of this additional land, is that much of it is turnkey with the majority already being covered by pivot irrigation. In total, 1,340 acres of the 1,865 acre footprint is under automatic irrigation. Input costs of $300,000 are required to get the remaining property under pivot irrigation. The company also notes that all required drying equipment has already been purchased and thus no additional input will be needed for this. After speaking with investor relations, Crop Corp estimates that the equipment will be able to dry close to 20,000 lbs of material per day.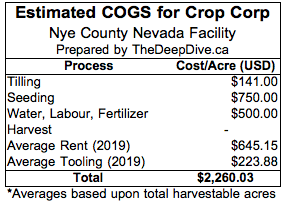 At this point in time, it is anticipated that 1,340 acres of land will effectively be utilized in the 2019 growing season for the production of hemp. Crop Corp currently expects to get two harvests in during the season, with each harvest yielding 1,000 lbs per acre. This brings the total anticipated yield for 2019 to 2,680,000 lbs of dried hemp CBD flower. When questioned on how much fiber and other materials this translated to, Crop Corp identified that a sufficient market had not yet been found for the fiber, and thus they measured yield in terms of dried flower.
The latest development for this property, is the previously mentioned offtake agreement that was signed for the 2019 – 2021 harvests. On October 23, the company released that it had signed an agreement to provide 500,000 lbs of dried cannabis flower per year for three years. The total price per pound has a range of US$36 – US$57 dependant on the certified CBD content within the flower. There is also an over/under of 25% that may apply based on current market conditions.
At the absolute lowest, the agreement will translate to US$13mm in sales for Crop Corp in 2019, assuming the lowest figure of US$27/lbs is received for all product. Total potential revenues have a range of US$13mm – US$35.6mm, with US$18mm – US$29.5mm being the most likely range. This is for an estimated 18.65% of the expected yield at the property in 2019.
This agreement is only for a portion of the expected yield for 2019, however it provides insight into potential revenues for the facility for the year. Investor relations informed us that there are currently other deals in the works, with five to six potential product buyers currently in discussions with the company.
Pricing per pound of dried CBD flower is expected to remain in a similar US$36 to US$57 range for these agreements, placing potential 2019 revenues for the facility in the neighbourhood of US$96.48mm to US$152.76mm assuming no crop loss and accurate yield estimates.
It is anticipated that figures will be released this week for the recent harvest of 240 acres. Initial estimates state 3,000 plants per acre, with an estimated yield of roughly 50,000 to 150,000 pounds of dried CBD flower.
Crop Corp has indicated that while the strain they are utilizing is expected to consistently yield 1 lbs of dried flower per plant, this initial harvest for 2018 isn't expected to yield quite this high. This is a result of a late seasonal planting for the year. What this does indicate however, is that for 2019 yields can be as high as 3,000 lbs per acre given optimal growing conditions.
At this time, Crop Corp has chosen to remain conservative with it's 2019 estimates of 1,000 lbs per acre per planting and provided guidance of roughly 2.6mm pounds of dried hemp CBD flower for the season at the Nye County facility.
Crop Infrastructure Corp closed at $0.32 on Friday, down $0.025, or -7.25%. It currently trades at a market cap of CA$38.71mm.
---
Information for this briefing was found via Sedar and Crop Infrastructure Corp. The author has no securities or affiliations related to this organization. Not a recommendation to buy or sell. Always do additional research and consult a professional before purchasing a security. The author holds no licenses.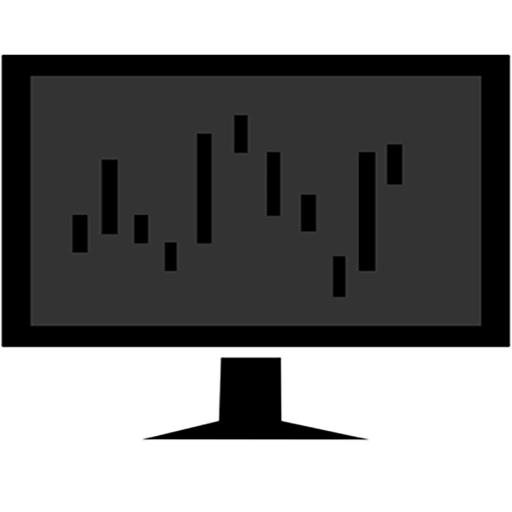 As the founder of The Deep Dive, Jay is focused on all aspects of the firm. This includes operations, as well as acting as the primary writer for The Deep Dive's stock analysis. In addition to The Deep Dive, Jay performs freelance writing for a number of firms and has been published on Stockhouse.com and CannaInvestor Magazine among others.