Friday Recap: Week Ending February 2nd, 2018
Last week in our recap, we identified a chart that outlines the typical cycle of a hyped up sector. Within the chart, we identified that we were nearly at, if not in, the "fear" portion of the cycle, which typically contains a massive drop off in terms of share price valuation. If we weren't classified as being fully involved in this stage before, we can state with certainty that we are now.
This fear stage is exemplified by the two charts below, one of which is for Canopy Growth Corp and the other for Aphria Inc. These are the two that we utilized last week for an industry comparison, so it is appropriate to use them as a reference point now. After the release of our recap last week, both equities saw a bounce as they became oversold. The selling then resumed promptly on Monday morning.
| Canopy Growth Corp's daily chart as of February 1, 2018. | Aphria Inc's daily chart as of February 1, 2018. |
| --- | --- |
In all likelihood, a similar pattern will unfold today as well. This is a result of the relative strength index (RSI) on both equities being oversold on an hourly time frame. Further to this, both equities closed below the lower bollinger band after yesterdays session. We anticipate a resulting bounce to occur. In terms of next week, things may get real ugly as a result of the large gap to the next level of support.
Although these are only two equities in the sector, be aware that they commonly represent the sentiment of the industry. If Canopy Growth is falling with no material news, its likely that the sector will follow very shortly. This much was seen this week across the sector. With respect to your own portfolio, our only suggestion is to not execute trades based on emotion.
Friday Recap: Week Ending February 2nd, 2018
The Hydropothecary Corporation (TSXV: THCX)
Our full analysis this week was focused on what can be considered the pride of Quebec's marijuana industry: The Hydropothecary Corporation. Being the only fully licensed producer of cannabis in the province, Hydropothecary is at an advantage unlike any other in the region. Quebec is a province that focuses heavily on supporting those within its borders, and has frequently taken protectionist actions to give them an advantage. The Hydropothecary will likely not be an exception to this rule as the province moves to acquire suppliers for legal cannabis.
Aside from the nationalist pride felt towards the company, we identified all aspects of the company as they currently stand. This includes going over past recalls that have occurred at the facility, current product offerings, and the companys competitiveness on a cost per gram basis. As always, we also cover the financials of the company including a potential valuation. If you're looking to verify your own personal Deep Dive, here's an excellent start.
Fandom Sports Media Corp (CSE: FDM)
On Sunday evening, we enabled our social media followers to select what company we would do the first briefing of the week on. In short, they selected Fandom Sports Group. We've taken a lot of flack this week for this article in particular, largely because several viewers didn't like what we had to say about the company. Briefly – the app, in our mind, was a disappointment and failed to deliver. We made this clear in our article, and well, many didn't like that standpoint. Nonetheless, we offer a contrarian view on the company compared to what you may find on social media platforms. Give the article a read if you're interested in viewing the company from a different angle.
Isodiol International Inc (CSE: ISOL)
After the close of Monday's trading session, Isodiol International was an anomaly in the cannabis sector. Rather than plummet, it managed to break out of its downward trend and broke bullish on the chart pattern that had formed. This piqued the interest of many that follow the sector, so we took a dive into what the company has been up to as of late. This was our third article on the company, and for the third time it was very well received. Within, we covered some technical analysis on the equities breakout, as well as two deals it recently struck with well known names in the industry.
Patriot One Technologies Inc (TSXV: PAT)
Our article on Patriot One Technologies was a foray into the unknown for us. This is due to the company being entirely out of our current focus sectors. Involved in the security industry, this appears to be a company that offers something different. The company has been on a steady incline, and has progressed quickly to key milestones. Its now in the process of commercializing its proprietary technology after a years worth of R&D work. We focus on what the company currently has to offer, and what future potential it holds. If your looking to diversify your holdings, this might be a good place to start your due diligence.
LottoGopher Holdings Inc (CSE: LOTO)
Our last article of the week focused on the implications of focusing on hot buzzwords for a business plan. This was largely a result of LottoGopher's recent change of business announcement. After mildly chasing trending sectors, the company elected to go all in this week and refocus itself as an investment firm for thees hot sectors. Its prior attempts at raising its valuation through these terms failed miserably for the company, so they took one final swing at it. Check out our analysis to see how it turned out for them.
That's all we've got for this week folks. We'd love to tell you what our full analysis will be on this week, however there's a problem. As it stands, our poll is too close to call. With it closing today at noon, we'll give you an update via Twitter with the final result. Be sure to vote if the poll is still open!
Lastly, expect a few changes to be coming our way shortly. We've experienced a massive influx of viewers lately, and January was our best month on record for viewership. Thank you to you, our viewers, for that. As a result of this however, we've identified some changes that need to be made to continue this growth into the future. Don't be alarmed if things start to look different – we'll still be providing the same great analysis!
Thank you for your continued support, and have a safe and happy weekend!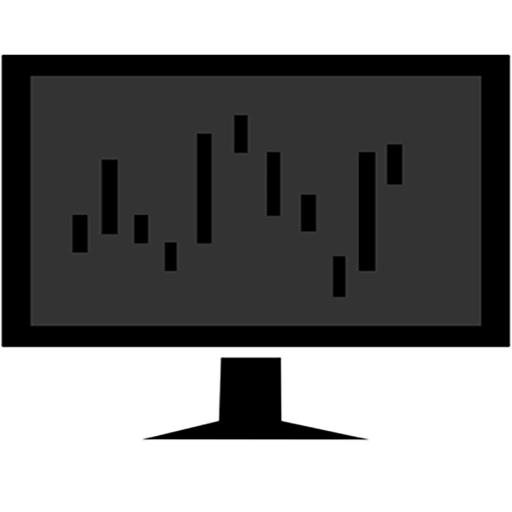 As the founder of The Deep Dive, Jay is focused on all aspects of the firm. This includes operations, as well as acting as the primary writer for The Deep Dive's stock analysis. In addition to The Deep Dive, Jay performs freelance writing for a number of firms and has been published on Stockhouse.com and CannaInvestor Magazine among others.