Friday Recap: Week Ending December 22nd, 2017
Well, that was a week. Depending on whether you're more involved in the blockchain sector or the cannabis sector, it was either a really good week, or not so much.  With Bitcoin futures arriving at a second exchange this past Sunday, it seems the market has had enough with the cryptocurrency for the time being.
From a high of almost 20,000, the coin has stumbled down to 14,000, and then back to 15,000 at the time of writing.  This in turn was bad news bears for many coin related stocks. Although they held their ground pretty well, it certainly didn't provide any bullish momentum for the likes of Block One Capital and Hive Blockchain. Unless of course, you're Hashchain Technology which for some reason kept moving due North.
Comparatively, if you're primarily a cannabis sector investor it was a good week for your pocketbook. With the sector leader Canopy Growth Corp hitting a new all time high two days in a row, it was a sign of bulls still reigning control in the sector. Furthermore, the M&A activity in the sector heated up, with two separate deals being announced. The first being the merger of DOJA Cannabis and Tokyo Smoke in what appears to be an all-stock deal. The second, which we previously acknowledged, is that of Friday Night Inc and Body and Mind Inc, two Nevada based medical marijuana suppliers. Both deals were widely accepted by the market upon trading resumption on Thursday.
As an aside, due to the holidays we'll be taking a long weekend this weekend. Rather than the regularly scheduled Sunday full analysis, our main article will be released Tuesday morning. Enjoy your long weekend with family and friends, the markets can wait!
Global Blockchain Technologies Corp (TSXV: BLOC)
This week we were heavily focused on the blockchain sector due to additional Bitcoin futures coming online. With respect to this, our full feature presentation was on Global Blockchain Technologies. Global Blockchain is a company that, on the surface, we were excited for. Based on the discussions related to BLOC, it was understood that several assets were in the companies possession, and that mining had commenced. When we dove deeper however, things were not as they had seemed. Be sure to have a peek at what threw us off on this one.
Isodiol International Inc (CSE: ISOL)
Our first article focused on Isodiol International was an absolute hit with its format of "5 Things to Know". Seeing the reaction investors had related to it, we elected to release a revised copy with the companys latest developments. Again, it was an absolute hit. Within, we address some major players that have been involved in company financing, as well as the current focus of the company. To round it out, we also included a glance at the sentiment insiders are providing on the stock.
Datametrex AI Limited (TSXV: DM)
On Monday, Datametrex AI hit an all time high, while being the most active equity on the venture. Prior to this point in time, we hadn't heard of the company before. So what did we do? We dove deep! We performed an analysis on the share structure of the stock, and what it means for the future of the company. Additionally, we also made some rough estimates of how the stock would perform going forward – take a peek and see how our assessment fared!
Hashchain Technology Inc (TSXV: KASH)
Hashchain Technology. A stock that has already rubbed us the wrong way, without even being on the market for a week. Hashchain debuted on the venture exchange on Monday and after a single day of wild trading, it halted itself pending news. For the entire second day of being on the market, the company remained in this state. After the close, they announced a bought deal to the tune of $26 million. This left an extremely sour taste in our mouth, as well as many other investors. Spend some time examining our analysis on this one. Miraculously the stock has continued to run, closing at $3.51 on Thursday, even with a raise open at $2.10.
Friday Night Inc. (CSE: TGIF)
On Wednesday morning, Friday Night Inc announced that it had released its financials. Although they had been uploaded the night before to SEDAR, the market didn't really catch on to this. Once they saw the announcement however, it shot off like a rocket, eventually closing at $1.00 on the day. After market hours, the stock halted and rumours of a merger were abound. Thursday morning, they were confirmed. Friday Night and Body and Mind Inc would be joining forces in an all stock acquisition. We addressed this within, as well as the spectacular financials posted by the company.
That's all we've got for this week. Remember that next week is a short trading week with the markets only open for the last three days of the week. As such, our articles will reflect this. Furthermore, its likely that it'll be a slow trading week as a result of investors taking some time off. Enjoy your time away from the computer monitor and be sure to spend it with loved ones. Happy holidays!
Turn off your devices this weekend. Spend time with those most special to you. Dive Deep.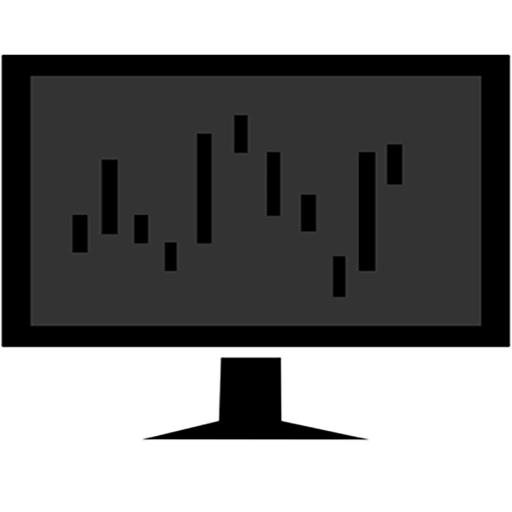 As the founder of The Deep Dive, Jay is focused on all aspects of the firm. This includes operations, as well as acting as the primary writer for The Deep Dive's stock analysis. In addition to The Deep Dive, Jay performs freelance writing for a number of firms and has been published on Stockhouse.com and CannaInvestor Magazine among others.