Has QYOU Media Turned the Corner?
This week QYOU Media (TSXV: QYOU) announced a joint programming and marketing agreement with the Chingari platform in India. The Chingari app is considered by many to be the likely heir to TikTok in the country of over 1.3 billion people. The pathway for Chingari to be a monster tech play opened up when India's government announced TikTok along with 50+ applications would be banned due to their Chinese ties.
The partnership makes a fair bit of sense. QYOU's content focuses on the exact same demographic as the Chingari user base; a target audience between people aged 14 to 35. QYOU's content will be offered on an ad supported basis allowing the company to continue to monetize and focus on it's core strategy. From day one, the idea behind QYOU's model has been to work with influencers and content creators to allow them to monetize faster by working with a much larger distribution network.

The Q India has a growing library of over 750 programs, which they distribute through various digital platforms and their own television channel which reaches over 50 million homes. The television channel has seen a massive growth rate over the last 5 weeks. Over this period, weekly impressions have grown 690% and the average time spent viewing has increased nearly 289%.

The History
QYOU first went public in 2017 on the thesis they could connect small time content creators with a much larger distribution network including linear television channels and digital platforms. In a sense, they would be like what MTV was for music, but instead for influencers. The idea made a lot of sense. It was not unlike Scooter Braun finding Justin Bieber on YouTube, and offering to bring him a much larger audience and monetization strategy. QYOU would attempt to streamline the process for influencers with growing stroke. At the time, they even received a $1.10 price target from sell side analyst Joseph MacKay at Clarus.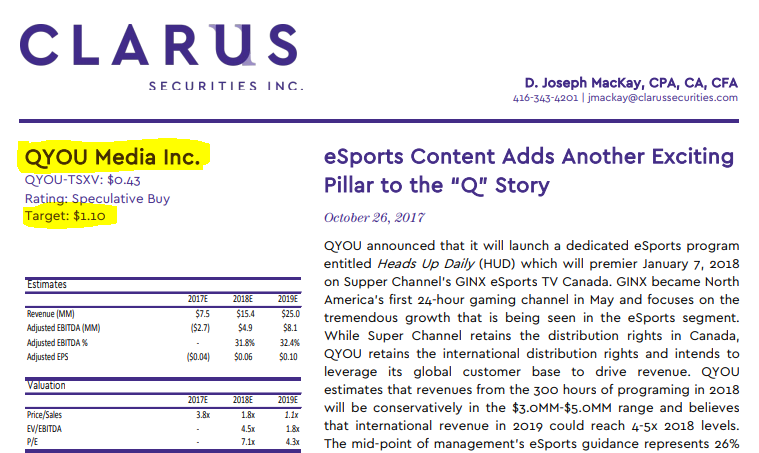 Around one year later, they announced the termination of their programming services agreement with Sinclair Broadcasing. This was a massive customer concentration risk for shareholders that played out in the wrong direction. Since the termination event, the stock has struggled to gain traction. Over the last two years, onlookers see a company spinning their wheels telling investors how they will get it right in India. They have burned around $700k-$1M in operating cash per quarter and issued dilution event after dilution event.
A Turnaround in the Making?
Sometimes "turnaround stories" actually manage to turnaround. From my experience, when I see microcaps that have large staffs and large investors who won't give up it makes me believe there is a reason to maintain hope. Over the last month the Q India has managed to put out eye popping television audience growth and announce a partnership with what could be the top platform for their content.
The company will need more cash. One way to get cash on the balance sheet is through the exercising of warrants. On this front, they recently extended a round of warrants exactly one month; giving holders until to the end of October. A very odd duration of time.

If the plan is to prevent further dilution through warrant exercise, this extension can be viewed as foreshadowing of a possible news cycle or some kind of catalyst. If that is the case, the recent news shows the stock has more life to go from 6c to over 10c where the warrants would be exercised. Perhaps the company has more coming in the pipeline. Or even perhaps they have finally turned the corner in India. For swing traders, QYOU Media might be a name worth watching for the next 3 weeks.
---
FULL DISCLOSURE: QYOU Media is a client of Canacom Group, the parent company of The Deep Dive. The author has been compensated to cover QYOU Media on The Deep Dive, with The Deep Dive having full editorial control. Additionally, the author personally holds shares of the company. Not a recommendation to buy or sell. Always do additional research and consult a professional before purchasing a security.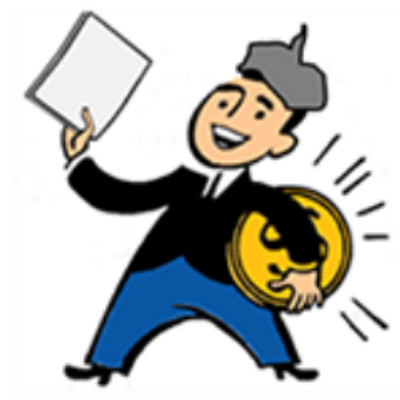 SmallCapSteve started blogging in the Winter of 2009. During that time, he was able to spot many take over candidates and pick a variety of stocks that generated returns in excess of 200%. Today he consults with microcap companies helping them with capital markets strategy and focuses on industries including cannabis, tech, and junior mining.