Wild $FIRE: What Happened at Supreme?
Toronto-based Supreme Cannabis Co. (TSX: FIRE) has been caught in the same low-volume slide off of a second peak as most of its peers since the end of March. But the selling intensified this past week, as $FIRE traded some 15.4 million shares in the shortened week, with 12 million shares exchanging hands on Friday alone – culminating in a 4.5 million share cross trade right at the close. The action left the retail crowd to wonder what happened to the former darling of everyone with a soft spot for a dark horse with an attitude.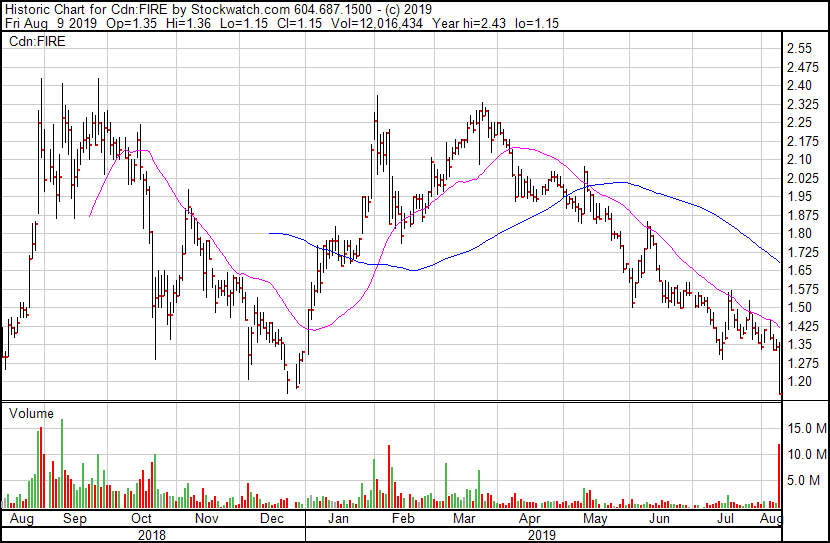 In an era where heads have a hair trigger on scathing criticism of sub-standard flower being passed off by licensed producers as medical-grade product, Supreme has been able to maintain a reputation for quality. The company is proud of its founder John Fowler's inclusion in any and all lists of notable cannabis movers and shakers.
Supreme's solid leading edge with consumers spills over into goodwill among investors, and that sentiment had held up nicely through this downturn. Trading in their reputation as talented operators, the image-conscious company announced in April a plan to build a $14 million R&D lab capable of solving all of the cultivation industry's problems with custom genetics. Following this, they announced the formation of an offshore investment arm that puts their knowledge to work in the theoretically-some-day-burgeoning UK market through a network of bankers, a deal to become "part of the PAX era" by creating cannabis pod products for some kind of Keurig of vapes whose backers are certain it will be popular once it's legal and, notably, a licensing agreement with Wiz Khalifa.
None of these deals did much to stop the slide of the equity, but it wasn't as if Supreme was under-performing a dismal sector. Blood was in the streets sector-wide until an Aphria earnings beat showed investors a glimmer of light. Things might be bad out there, but a company with a reputation for quality operations can still turn itself around by reporting a decent quarter, showing that they're a built machine. Steady as she goes, right?
Supreme Chases Down Extraction Capacity
Blissco
Unable to leave well enough alone, the company decided in May to buy fledgling Langley, BC LP Blissco, inviting some puzzled looks from market observers and business media.
Blissco's stock had been taking the same beating as its peers in this market and, with a $690,000 cash balance at the end of April, a period where they did $742,000 in sales and burnt through $1.9 million in cash, things weren't looking too good for Damien Kettlewell's company.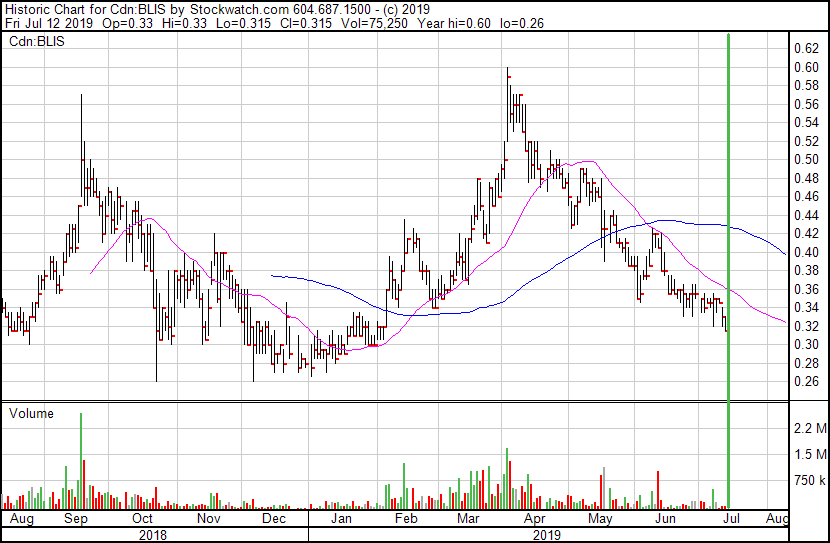 Supreme Cannabis' first quarter financials proudly carried $1.6 million in paper gains on the $3.0 million investment the company made in Blissco in February of 2018, and the company may well have decided it would just be easier to consolidate the rest of Blissco on their balance sheet than to mark down a loss on the next one. The deal was approved July 11, 2019 by a 99% majority of Blissco shareholders.
Supreme shareholders can be assured, though, that CEO Navdeep Daliwhal and Chief Advocacy Officer John Folwer did not allow their 566,666 share position in Blissco to influence their decision; the company's Code of Ethics stating clearly that they're expected to put the company's interests ahead of their own. Dhaliwal's shares appear to have been converted to Supreme stock and listed among his holdings, but there is no SEDI entry showing Fowler's converted Blissco stock being reincarnated in his profile as Supreme shares.
Blissco CEO Damien Kettlewell will be staying aboard to steer the ship out in Langley. The company doesn't publish their unit sales, but the $742,000 in revenue they printed in Q4, the first they'd booked in any period, and a number suspiciously similar to their trade receivables for the same period, appears to have come mostly from the sale of pre-rolls. Five of seven Blissco SKUs in the BC Cannabis store this past April were pre-rolls, and only 2 of those were in stock.
Kettlewell's Blissco position converted to 12.8 million shares of Supreme, and he has pledged to keep 75% of that position for 2 years, leaving him with 3.2 million free trading Supreme shares that may or may not have been part of the 15.4 million shares traded last week. He noted when the deal was announced that Blissco shareholders would, "benefit from Supreme Cannabis' enhanced trading liquidity on the TSX."
Supreme framed the acquisition as an addition of extraction capabilities, talking up Blissco's "state of the art" extraction lab, tipping that it would be expanded and added to, and be Blissco's focus going forward.
However, at least one law firm is investigating whether or not the deal was beneficial to shareholders, citing "The investigation focuses on whether BlissCo and its board of directors violated the federal securities laws and/or breached their fiduciary duties to the Company's shareholders by failing to conduct a fair process and whether and by how much the proposed transaction undervalues the Company."
Supreme intends to phase out cultivation in Langley.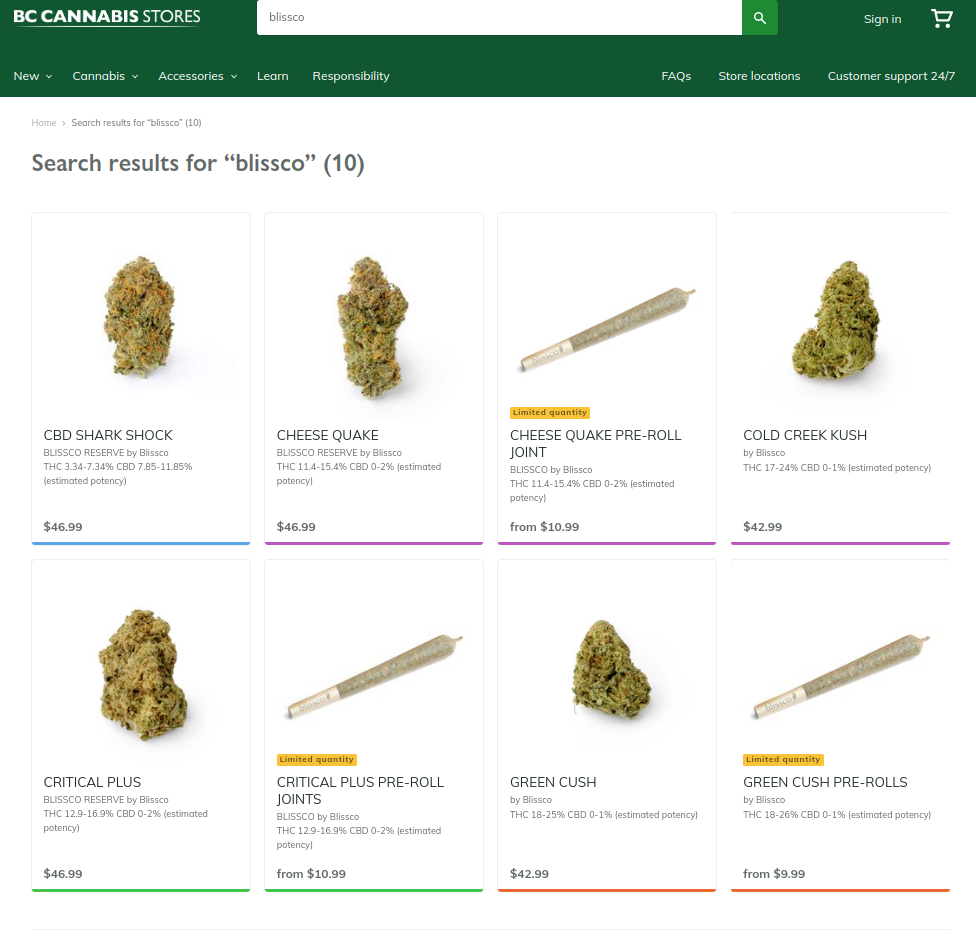 While Blissco does have a license to produce and sell oil and extracts, there's no branded Blissco oil available anywhere, and no telling how much of that $713,000 in post-excise-tax first quarter revenue was from custom extraction jobs, or who those jobs might have been done for.
Supreme's Truverra Acquisition
Perhaps having been informed that Langley is a long way from Toronto, Supreme's management struck a deal July 17, 2019, to have Supreme buy their other extraction side-project – Scarborough, ON-based private LP Truverra.
The total value of the deal is expected to be approximately $20 million, in an all-share transaction. While it was not indicated within the associated news release announcing the acquisition, the material change filed on July 26, 2019, indicates that the transaction constitutes as a related party transaction.
Dhaliwal and Fowler will each sell their Truverra shares to the Supreme treasury for an estimated 426,300 and 147,000 shares of Supreme, respectively. There's no way to tell what any of the Truverra shareholders paid for their stock, but the 14.7 million share deal Supreme has entered locks just under half of it up for 12 months, so observers should pencil 7.3 million more shares into the Supreme overhang in the near term, with the other 7.3 million coming free trading all at once in a year.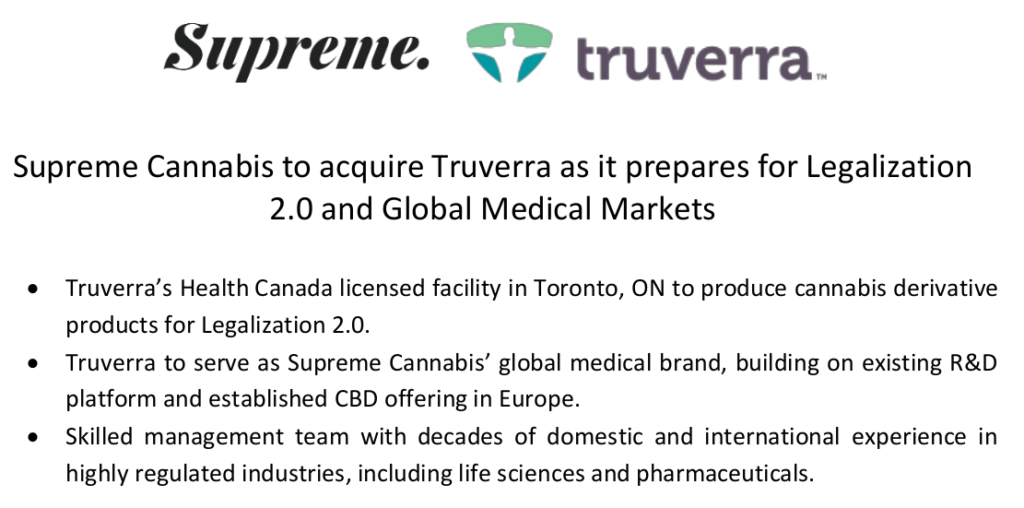 The release states that Truverra has a European division that sells oils in the Netherlands, but doesn't say how much it sells in units or dollars. It also says that the company's Health Canada licensed extraction facility will have to be retrofitted before it's used to "leverage [Supreme's] unique position as the only producer with high-end flower at scale."
Tipping the scale
But it isn't yet clear what Supreme means by "scale." The company proudly proclaimed in May that they had achieved an oddly specific 33,580 kg/year operational capacity, but have yet to publish unit sales by weight, as their peers do. The capacity reported in May would bring in $52.6 million worth of gross sales at the $6.28/g of dried flower average selling price that Supreme reports.
Supreme Cannabis grossed $9.9 million last quarter, and continues to show good revenue growth, which the market expects them to continue when the firm reports their June quarter. The larger concern among careful observers is that both cash and non-cash operating costs tend to jump in leaps and bounds as revenue grows.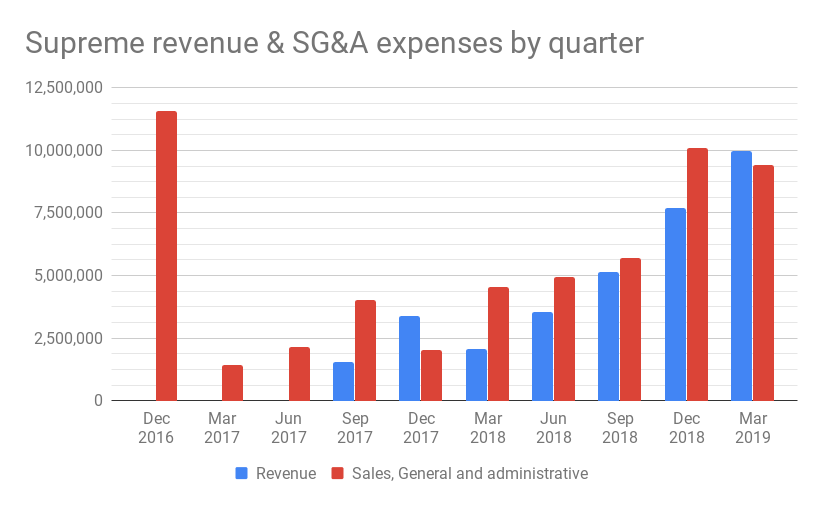 In the near term, investors looking to find a bottom on Supreme Cannabis are likely to be watching until several batches of cheap stock work themselves loose. In addition to the 23.4 million shares printed to buy Blissco, and the 14.7 million shares printed to buy Truverra, there are also 15.3 million shares worth of $0.50 warrants expiring at the end of August that are surely burning a hole in their owner's pocket. The 17.2 million warrants expiring in December are presently out of the money, but may become a headwind if the fire starts burning anywhere near their $1.70 strike price.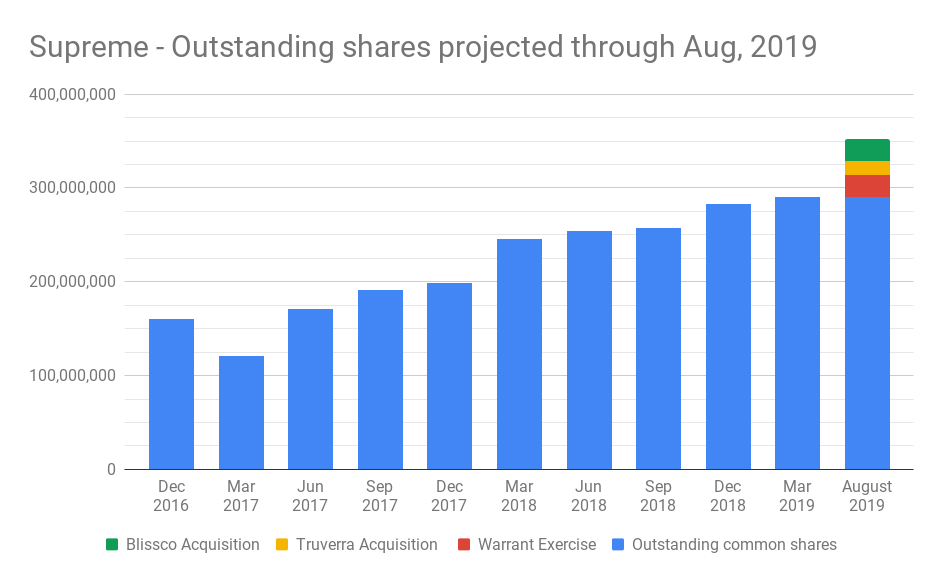 Operationally, Supreme isn't in trouble yet. At the end of March, the company listed $75 million in cash with which they will need to carry their existing operations, complete the retrofitting and construction changes required at BlissCo and Truverra, service their new acquisitions' cash burns, build a $14 million R&D facility, and pay the 6% coupon on the $100M in out-of-the-money debentures. Supreme can expect those debentures to convert into equity if the stock consistently trades above $2.45 before they mature in October 2021.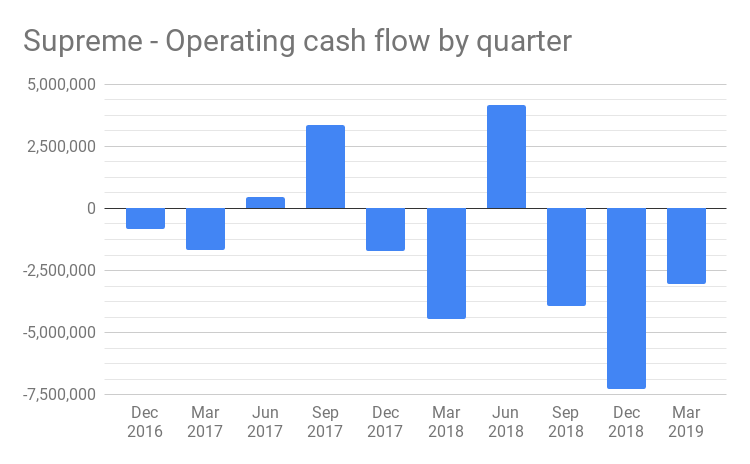 ---
Information for this analysis was found via Sedar, The CSE and Supreme Cannabis. The author has no securities or affiliations related to this organization. Not a recommendation to buy or sell. Always do additional research and consult a professional before purchasing a security.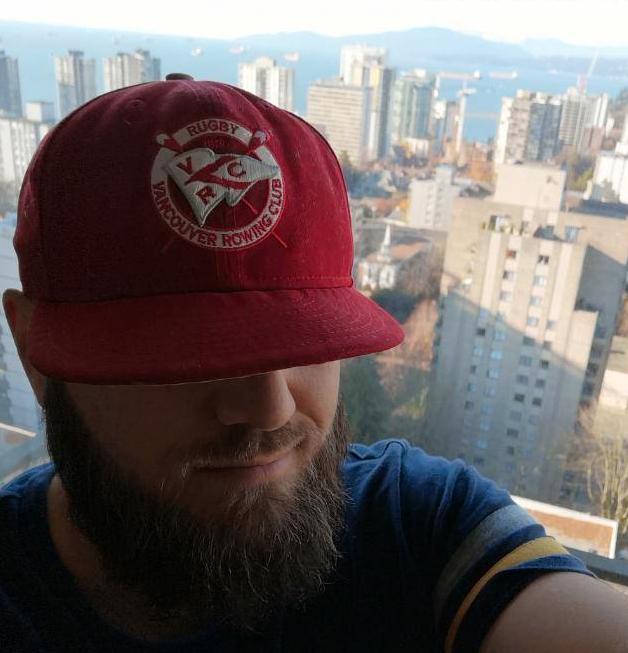 Braden Maccke is a freelance writer from Vancouver, B.C.
You can read all of his Deep Dive articles here.
He can be reached at braden@fundamentalhype.com.